Borat Subsequent Moviefilm features a breakout performance from Maria Bakalova, so where have you seen her before? In the 2020 Borat sequel, the Bulgarian actress co-stars as Tutar Sagdiyev, the 15-year-old daughter of Sacha Baron Cohen's title character who dreams of becoming the next Melania Trump. Due to the popularity of the Amazon Prime mockumentary, Bakalova has suddenly become one of the most intriguing movie performers 0f 2020.
Bakalova's Tutar first appears in Borat 2 within a dirty Kazakhstan barn. She watches an animated "Melania" program on television, and secretly plots to join her father in a trip to America. Unfortunately for Borat, Tutar manages to smuggle herself in a crate and then eats Jonny the Monkey, Kazakhstan's #1 celebrity who was supposed to be delivered to a prominent U.S. politician as a bribe. As a Plan B, Borat cleans up his daughter and prepares to offer her to U.S. Vice President Mike Pence as a suitable bride. When that plan fails in Borat Subsequent Moviefilm, Tutar separates from her father and arranges an interview with Rudy Giuliani, the personal lawyer of U.S. President Donald Trump. As an actress, Bakalova excels by portraying a young and inexperienced journalist who will do anything in pursuit of the America Dream, resulting in a controversial bedroom sequence. Because of Giuliani's questionable behavior in Borat 2, he and Bakalova are now forever linked in pop culture.
Related: Borat 2 Twist Ending Explained
In real life, Bakalova is currently 24-years-old. The native of Burgas, Bulgaria made her TV debut in 2015 on the web series Tipichno and later made her feature debut in the 2017 dramedy XIIa, directed by Bulgarian filmmaker Magdalena Ralcheva. For Bakalova's second appearance on TV, she landed a small role as Amica Elvana in Gomorrah, a popular Italian series about organized crime. By 2018, Bakalova took a major leap forward in her career with a starring performance in Transgression, a drama directed by Val Todorov. Whereas Borat 2 shows Bakalova manipulating a male politician, her character in Transgression is manipulated by a male TV host into discussing her relationship with a rock star. For her performance, Bakalova won a Best Actress award at the AltFF Alternative Film Festival.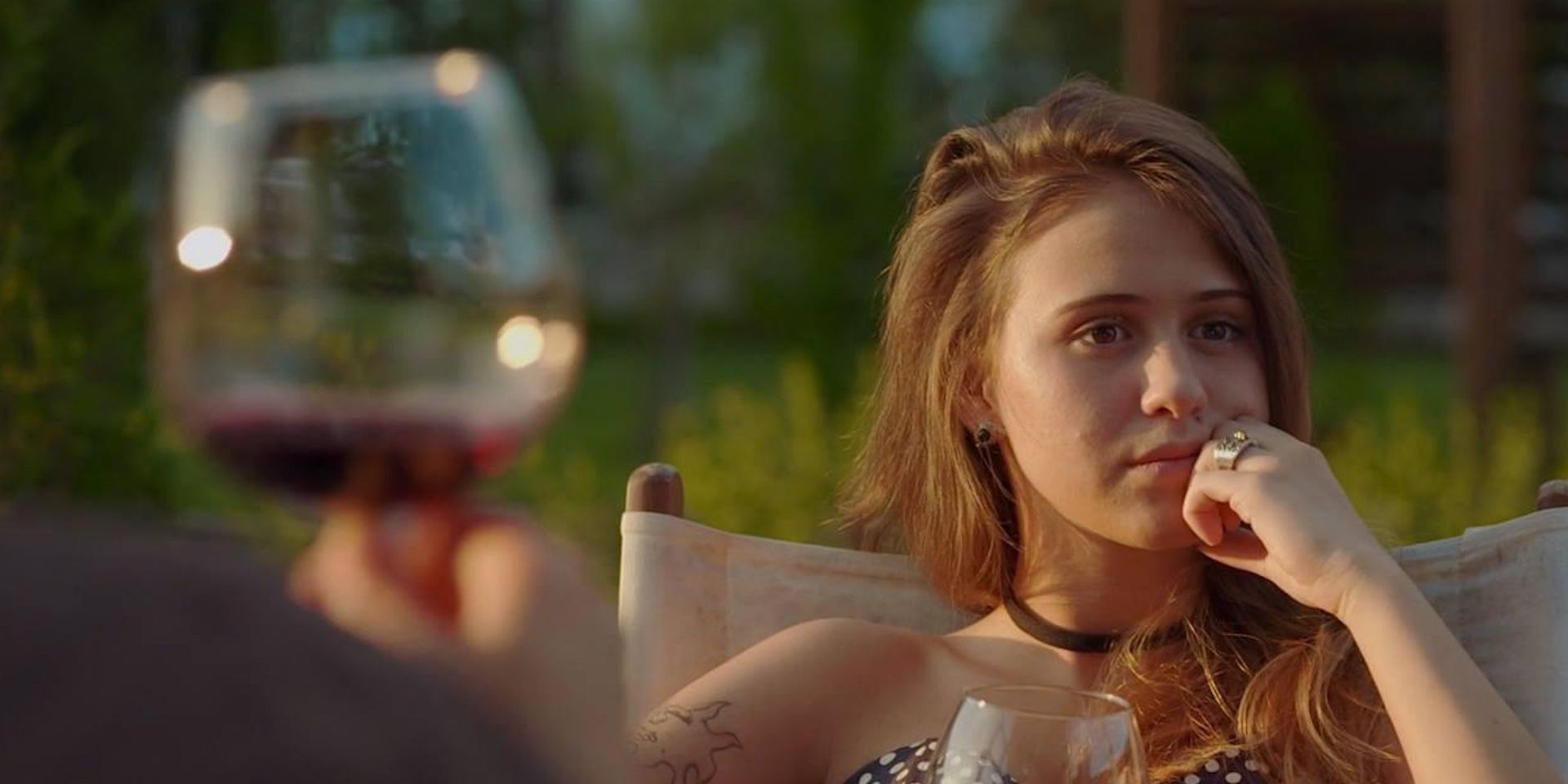 Prior to playing the daughter in Borat 2, Bakalova hadn't appeared in any North America-set features. In 2019, she acted in two short films and had a supporting role in the international film Bashtata (The Father). She then appeared in the dramedy Last Call. For the Borat sequel, Cohen and company wisely enlisted a trained actress who is relatively unknown outside her native country. In 2019, Bakalova graduated from the National Academy for Theatre and Film Arts in Sofia, Bulgaria and previously studied at the National School of Arts, so she was fully prepared for a high-profile role.
In Borat 2, part of Bakalova's charm is her character's initial naivete and subsequent evolution into a confident and self-aware young woman. Alongside Cohen, Bakalova provides plenty of hilarious moments and teases what she can do with a purely dramatic role. Next up, the breakout star of Borat Subsequent Film will headline the international film Women Do Cry. Aside from that, Bakalova is presumably sorting through offers from Hollywood and European producers.