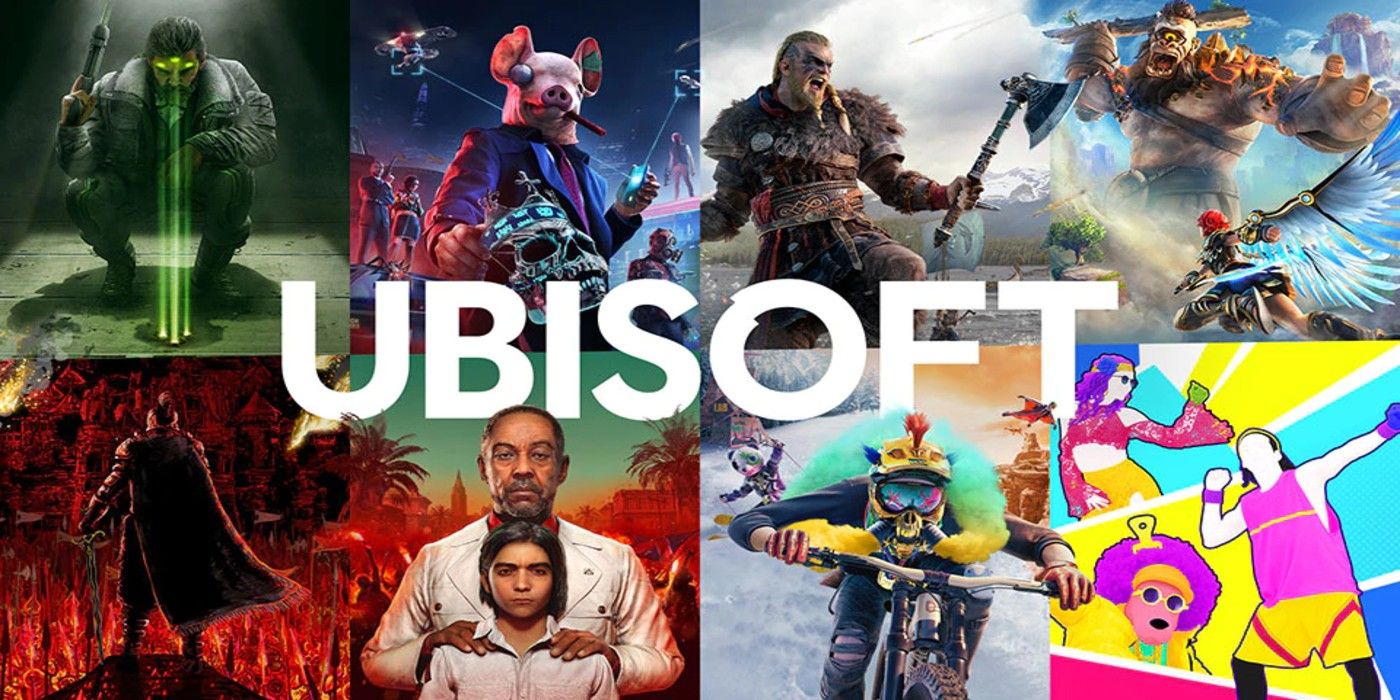 Ubisoft has released new information regarding its upcoming next-gen titles, showing off next-gen upgrades for games like Assassin's Creed Valhalla, Watch Dogs: Legion, Far Cry 6, and Immortals Fenyx Rising. All of Ubisoft's upcoming games will fully take advantage of the PlayStation 5 and Xbox Series X's features, including graphics and gameplay upgrades. Players will also be able to upgrade their games to the next generation of consoles for free, if they originally purchase them for the PlayStation 4 or Xbox One.
Ubisoft has an incredible roster of games that will be coming to the PlayStation 5 and Xbox Series X. The soon to be released Assassin's Creed Valhalla has already gone gold, and the new Watch Dogs: Legion, with its swappable player characters and a co-op mode, is getting more than sufficiently hyped up. Ubisoft will also be bringing the classic Just Dance series to the next generation of consoles, as well as improved versions of Rainbow Six Siege and For Honor.
Related: Ubisoft Connect Will Have Cross-Progression, Cross-Saves on All Platforms
In a statement released today, Ubisoft revealed more details about the upcoming next-gen games being released in the coming year. All of the games, including the highly anticipated Assassin's Creed Valhalla and Watch Dogs: Legion, will utilize the PlayStation 5 and Xbox Series X's improved graphics and gameplay technology to create more realistic games. They will feature better gameplay responses and faster loading times. Watch Dogs: Legion will take advantage of ray tracing technology, and most of Ubisoft's lineup will be playable at 60 FPS with 4K resolution. Most notably, most of the games that have been announced so far will be backwards compatible with Xbox and PlayStation consoles, and Ubisoft will allow players to upgrade their PlayStation 4 or Xbox One games to the PS5 or Xbox Series X version respectively, at no extra cost.
The upcoming games discussed in Ubisoft's statement were previously announced, but it is important that Ubisoft releases the more technical information related to these games. The main draw behind both the PlayStation 5 and Xbox Series X is to their improved graphics capabilities and how much faster and smoother new games will run on these consoles. Ubisoft is making it clear that it will be taking advantage of these features to produce games that will not only honor the series that they are a part of, but improve upon them and make them a more enjoyable gaming experience.
While there was some concern that many next-gen games, along with the PlayStation 5 and Xbox Series X consoles, would be delayed due to COVID-19 restrictions, Ubisoft is assuring players that it has been and will continue to work hard to release the games its fans want. Ubisoft has announced new games through the beginning of next year, and has already prepared several of its more popular older games to work and thrive on the new consoles. Following Assassin's Creed Valhalla, Watch Dogs: Legion, and the rest of its previously announced next-gen lineup, Ubisoft will likely continue to refine its games and produce new ones that will utilize the new consoles' capabilities to their maximum potential.
Next: Amazon Announces New Games Streaming Service Luna, Partners with Ubisoft
Source: Ubisoft