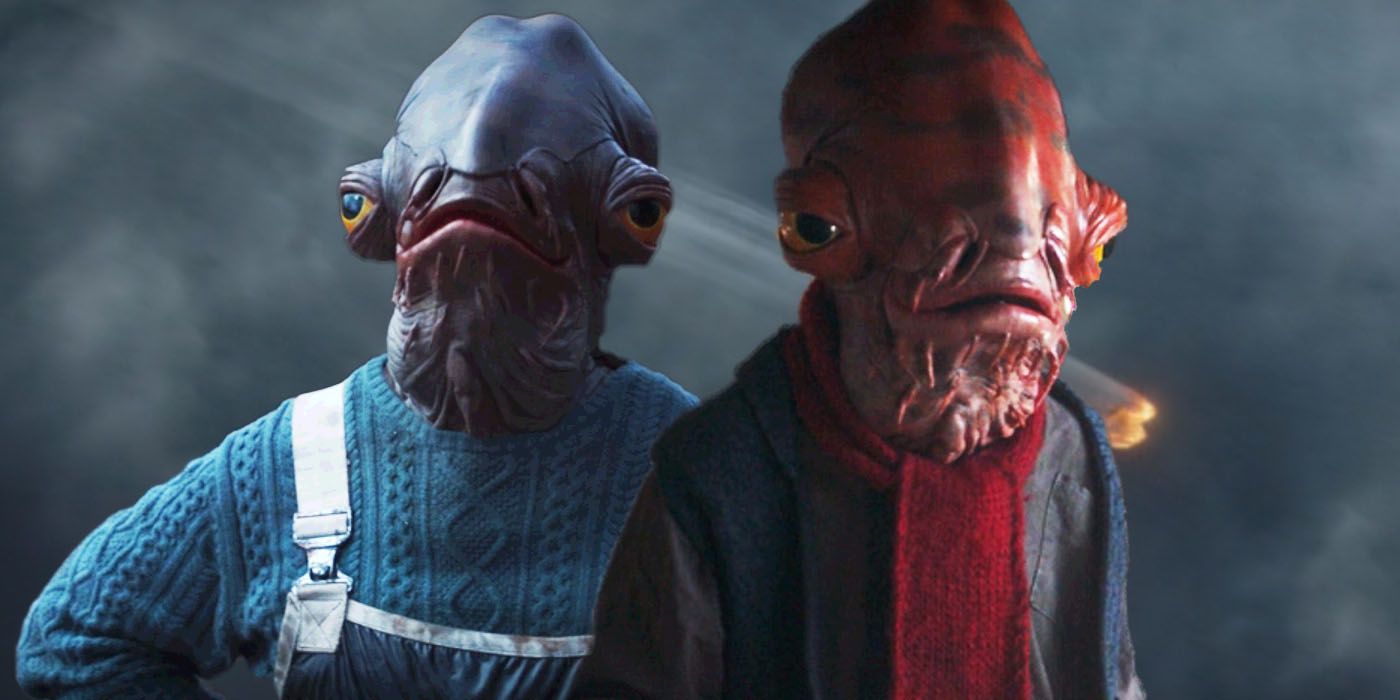 The Mandalorian season 2, episode 3, "The Heiress" was an example of Star Wars alien designs and puppetry at its best, from the emotional reunion of Frog Lady and Frog Man to the return of the Mon Calamari, the fish-like species most famously represented by Admiral Ackbar in the original Star Wars trilogy.
Ackbar himself was played by puppeteer Tim Rose in all three of his movie appearances, with the character being voiced by Erik Bauersfeld in Star Wars: Return of the Jedi and Star Wars: The Force Awakens, and by Tom Kane in Star Wars: The Last Jedi. The Mon Calamari are native to the planet Mon Cala, which they share with the Quarren (the aliens who invite Mando and Baby Yoda to travel on their trawler, though with an ulterior motive). "The Heiress" is set on the estuary moon of Trask, where the Mon Calamari and Quarren are the dominant races.
Related: Who Plays The New Mandalorians In Season 2, Episode 3
Due to the complexity of puppeteering required to animate the Mon Calamari's faces, several performers were involved in playing the dock worker Mon Calamari in the cable-knit sweater and the server whom Mando pays for information. The dock worker Mon Calamari who very ineptly repairs the Razor Crest required two puppeteers: The Mandalorian special effects artist Frank Ippolito is inside the costume, and Star Wars: Battlefront 2 actor Janina Gavankar is puppeteering the character's nostrils. The server is credited as being played by filmmaker Norwood Cheek, though it's unclear whether he was inside the costume or whether he simply provided the voice for the character. Cheek also had a cameo appearance as a tourist in Ant-Man and the Wasp (whose director, Peyton Reed, directed The Mandalorian season 2, episode 2).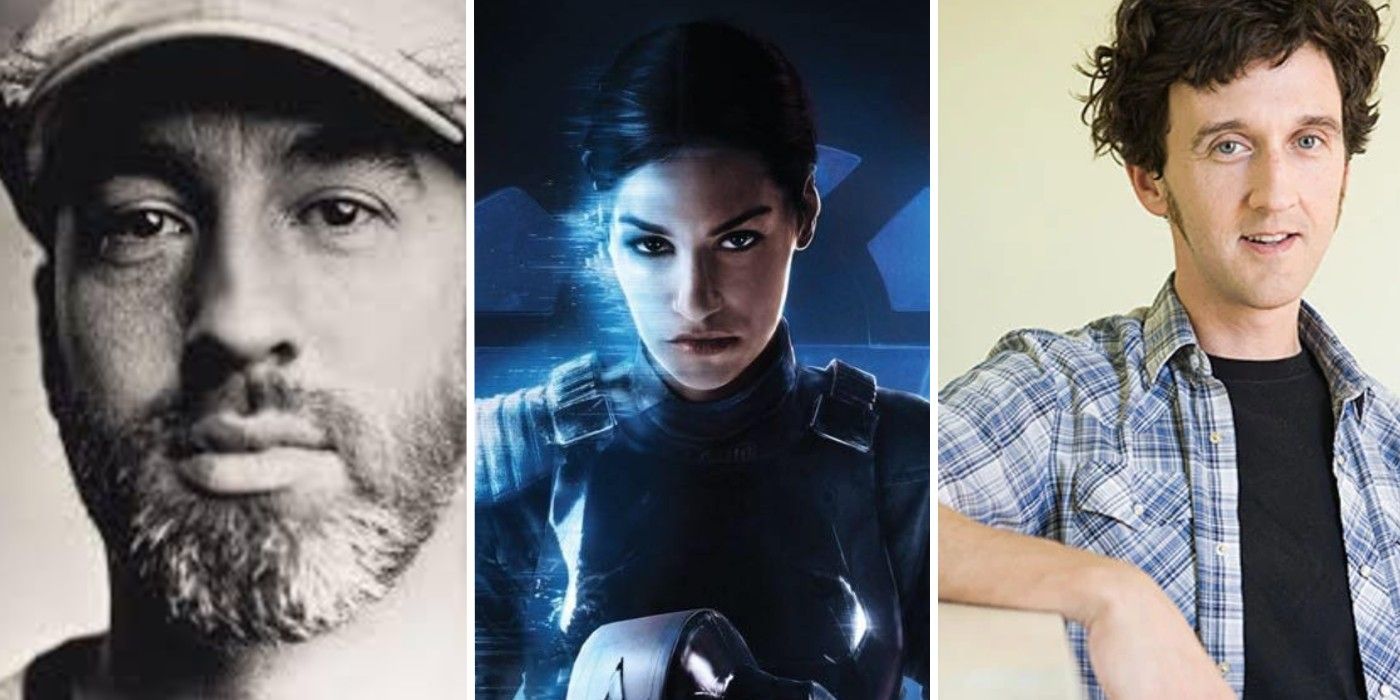 With characters whose appearance is as alien as many of those in The Mandalorian, credit can never be given to a single actor. The Mon Calamari were created by FX company Thingergy, Inc., with animatronics and puppeteering by Jeff Jingle (whose other recent credits include Terminator: Genisys and Captain America: Civil War). Baby Yoda, meanwhile, has a team of half a dozen puppeteers at any given time, each operating a different part of his body. The Child's voice is a combination of sounds made by The Mandalorian sound designer David Acord, samples of baby noises, and animal cries from kinkajous (a mammal native to South and Central America) and bat-eared foxes.
While Disney has been making a push for photorealistic CGI in live-action remakes like The Lion King and The Jungle Book, the special effects teams working on The Mandalorian have proven the timeless effectiveness of the old-school puppetry and animatronics that originally made characters like Yoda, Ackbar and R2-D2 so iconic. As Mando and the Child continue to roam the galaxy in search of the Jedi, hopefully we'll see more weird and wonderful aliens in the episodes to come.
More: How The Mandalorian Got Mon Cala Money (It Was In Season 1)