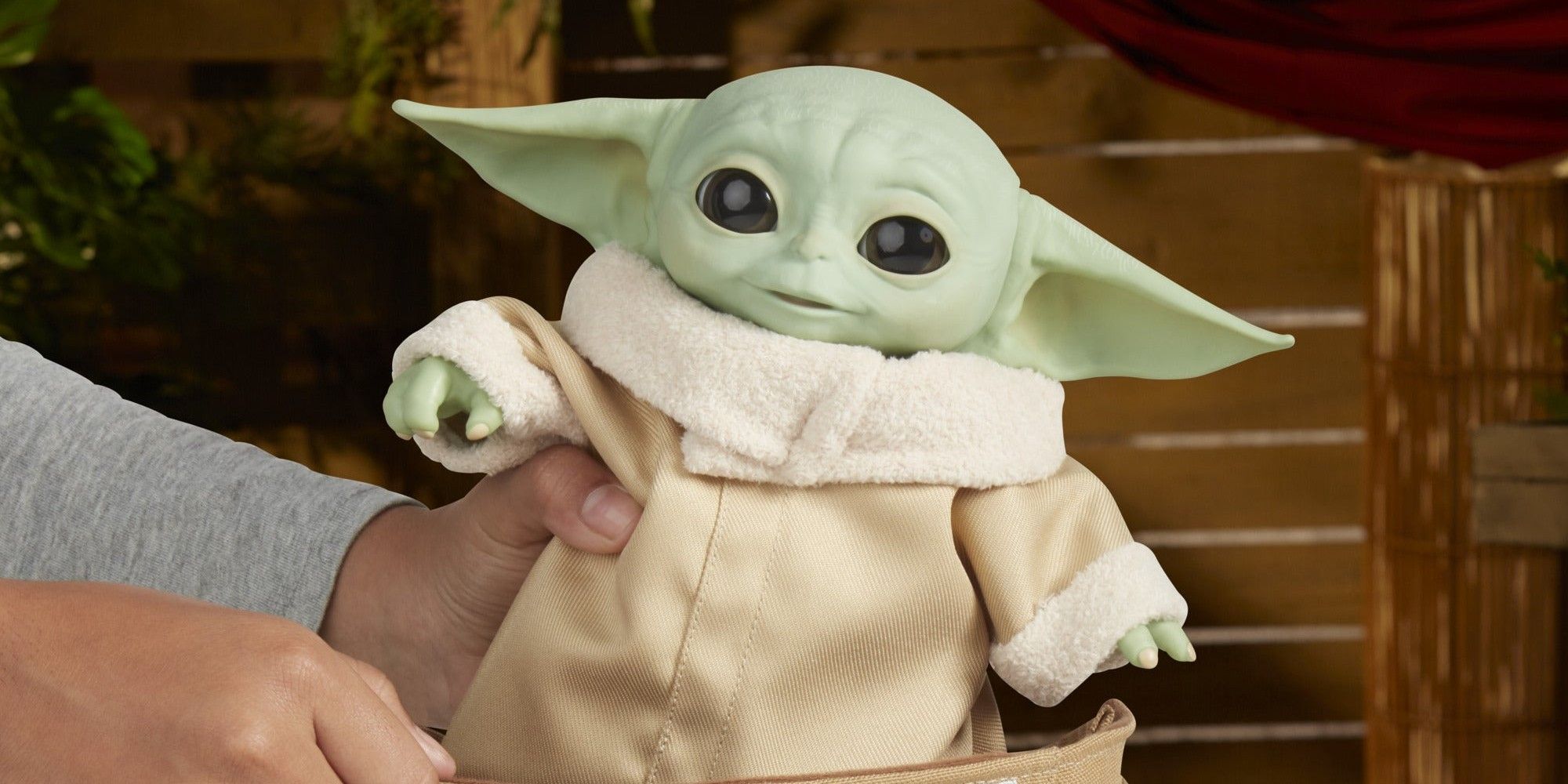 Ahead of The Mandalorian season 2, a brand new animatronic Baby Yoda toy that uses Force powers has been made available. The Mandalorian season 1 had Baby Yoda, or The Child as it is officially known, kept as a secret until the final parts of episode 1 and so, once the Baby Yoda phenomenon exploded, Disney were slow to get merchandise out. However, as Disney gears up for The Mandalorian season 2, which premieres on Disney+ on October 30, there is plenty of Baby Yoda merchandise to be found. Even LEGO celebrated the mysterious/adorable character with a sculpture containing 14,000 bricks. Now, Disney has made a new animatronic Baby Yoda toy that can use the character's Force sensitive abilities.
ShopDisney has a brand new animatronic The Child toy by Hasbro available for pre-order at $79.99. The toy, which has The Child in his trademark robe, also comes with a carrier to carry The Child around. However, perhaps the most impressive and interesting feature of the toy is that if you pat The Child's head three times, the toy "will raise its arm, close its eyes, and sigh, as if using the Force." Essentially imitating the exact manner, The Child used the Force in season 1. In addition to this, the animatronic toy has over 25 sound and movement combinations, including just like in the show, post-using the Force, the toy can be laid down to take a nap, where it will close its eyes and take a "Force nap."
Related: The Mandalorian Season 2 Could Change When Baby Yoda Uses the Force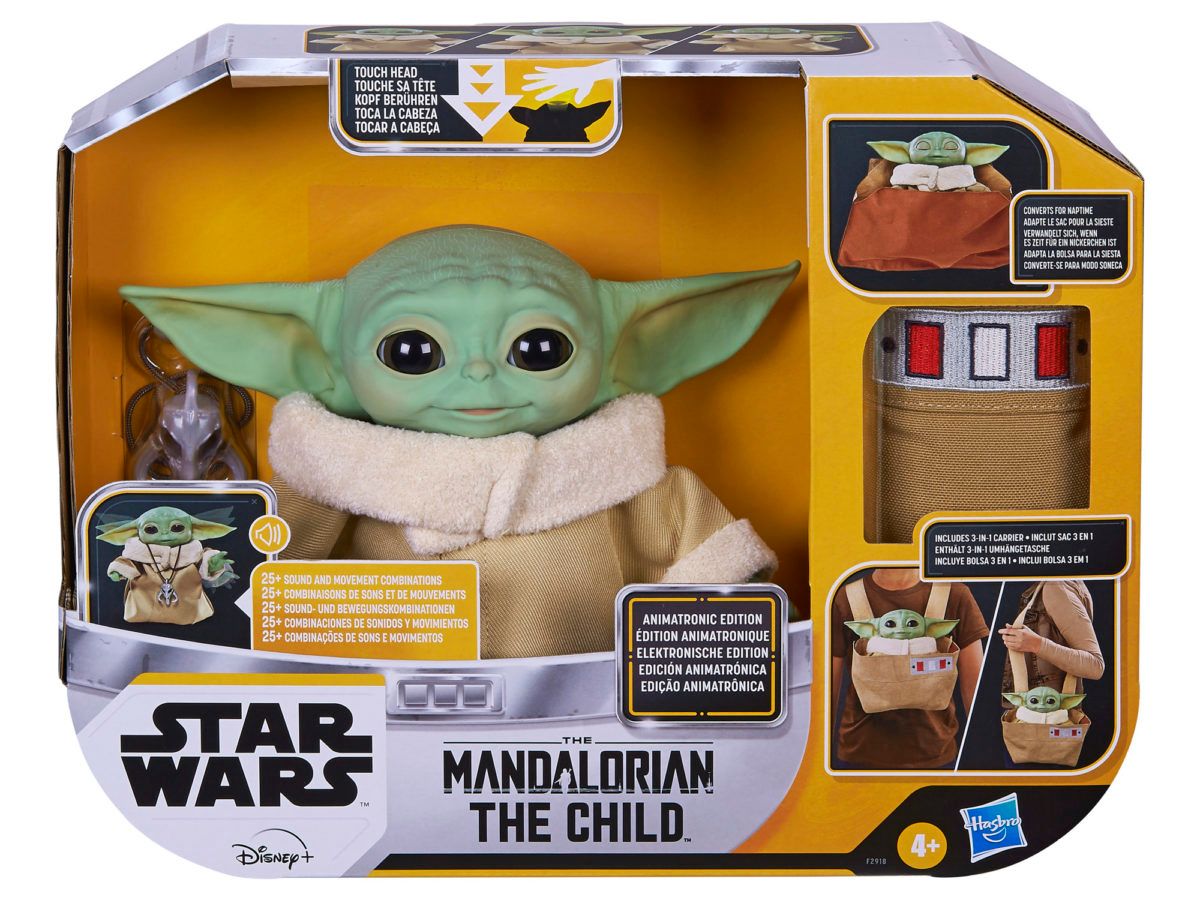 The various features and how it incorporates the trademark actions of Baby Yoda using the Force make this quite a unique and appealing Baby Yoda toy. This new toy will be one of many pieces of Baby Yoda merchandise, as Lucasfilm announced an initiative called Mando Mondays, where they will unveil various bits of merchandise throughout season 2. So unlike last year, there will seemingly be no shortage of options. The Mandalorian season 2 revolves around Din Djarin being tasked with reuniting Baby Yoda with his kind, so more Baby Yoda toys such as this animatronic will surely follow.
Next: Baby Yoda Pumpkin Designs For Halloween 2020
Source: ShopDisney