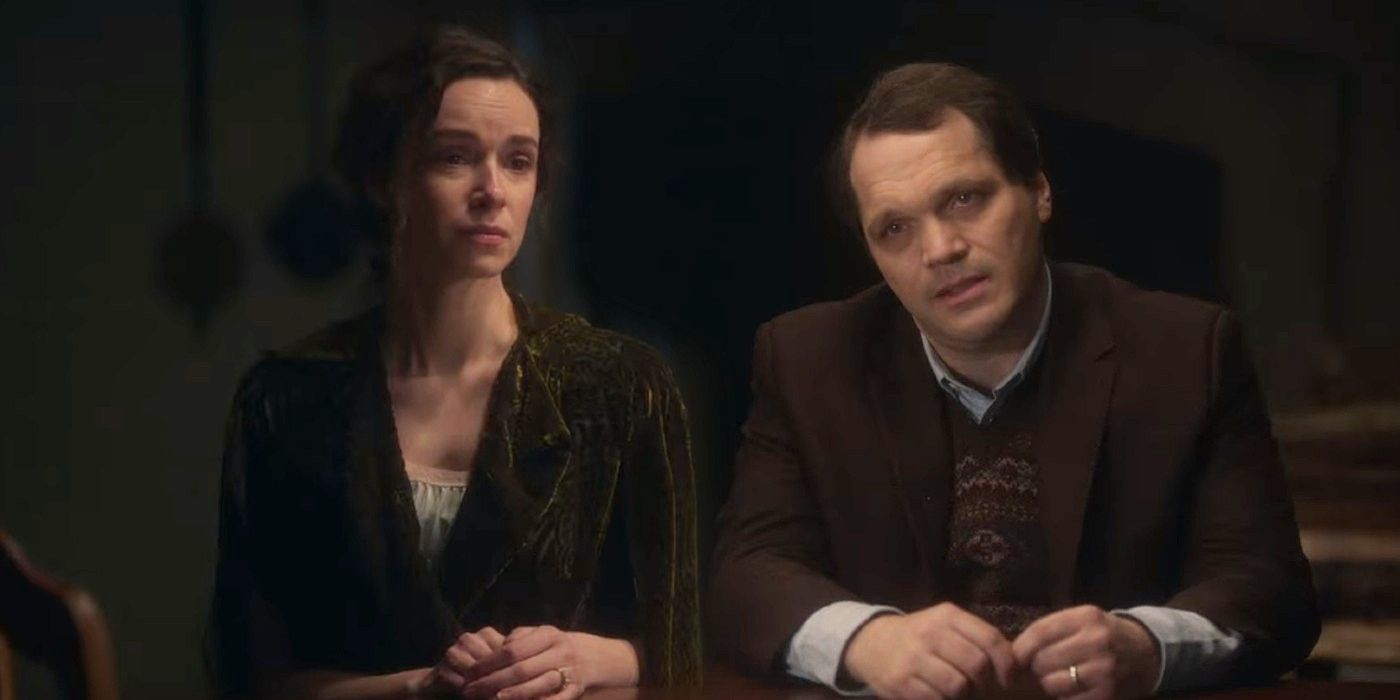 For nearly 400 years, The Haunting of Bly Manor's lady of the lake has ruthlessly killed the living and transformed them into the spirits that haunt the halls of the home, but how did Charlotte and Dominic Wingrave get so lucky to avoid her wrath? Here's why Viola Willoughby, also known as the lady of the lake, did not kill them.
Mike Flanagan's latest Netflix original series is the follow-up to his massively successful The Haunting of Hill House. Each addition in The Haunting series is based on an iconic story written by some of horror's most well-known authors. The first installment was adapted from Shirley Jackson's 1959 novel also titled The Haunting of Hill House. Flanagan's The Haunting of Bly Manor is loosely based on The Turn of the Screw with several other Henry James stories adapted to craft specific characters and situations. Most notably, "The Romance of Certain Old Clothes" was used to introduce the origins of the lady in the lake. Viola Willoughby was one of two heirs to Bly Manor. After experiencing betrayal, distrust, and an immense amount of loneliness, she became the beacon that keeps any person who dies on the property imprisoned there forever.
Related: The Haunting of Bly Manor: Every Easter Egg & Hill House Reference
Bly Manor's faceless ghost of the woman rises from the lake whenever she pleases and if anyone stands in her way, Viola takes them to their watery grave. The Wingrave family visits the manor for holidays and summers. In fact, Dominic and Uncle Henry (Henry Thomas) have stayed there since they were children, as stated in episode 6, "The Jolly Corner." After decades of staying at Bly, how is it possible that any member of the Wingrave family was able to avoid being killed by Viola? Especially Charlotte and Dominic who slept in her bedroom?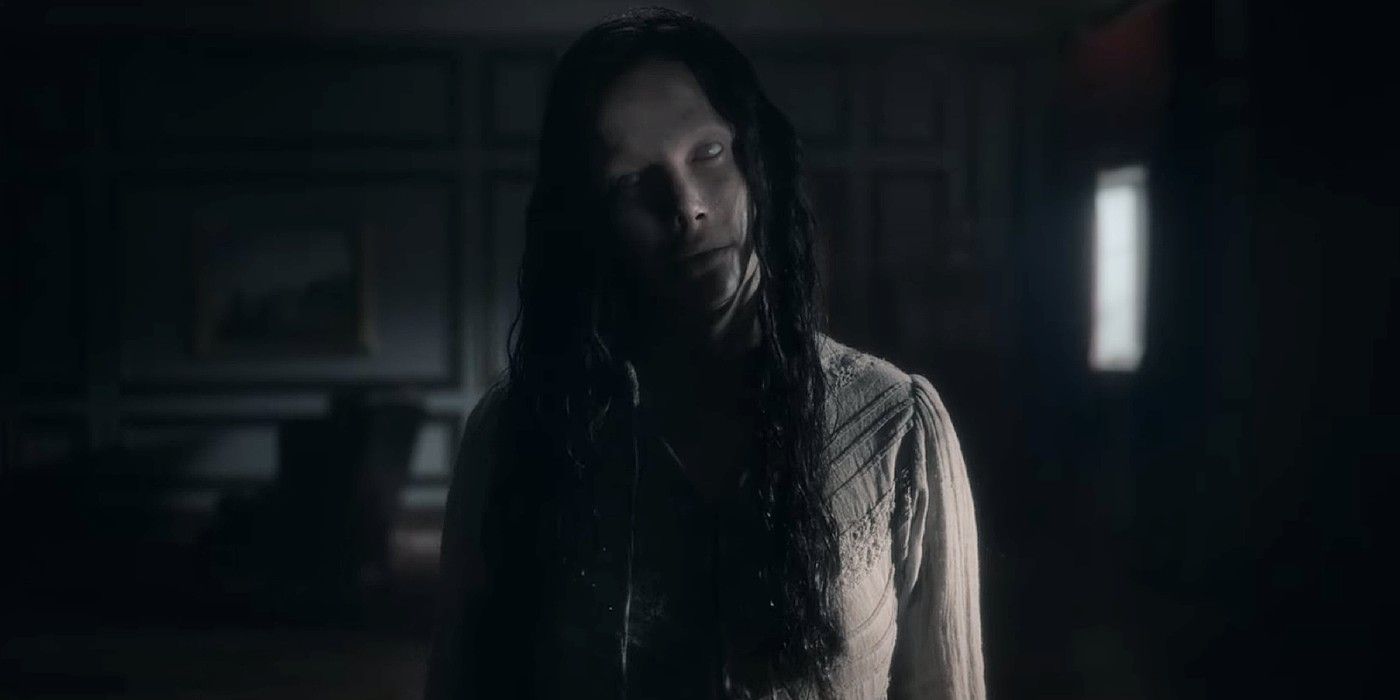 In episode 2, "The Pupil," Hannah Grose (T'Nia Miller) is mopping up muddy footprints that she believes are left by the children, but they only appear a couple of times a year. As "The Romance of Certain Old Clothes" reveals, it is actually Viola's spirit leaving them as she walks through the house in search of her daughter. They lead from the outside, up the stairs, and into the room she once shared with her husband Arthur Lloyd, which was also Charlotte and Dominic Wingrave's room. Despite the fact that Mrs. Grose states that they only appear a couple of times a year, while Danielle "Dani" Clayton, portrayed by returning Hill House cast member Victoria Pedretti, the footprints and the lady of the lake walks the halls approximately five times in less than a week.
This means that her trips are very infrequent and can change without warning. It is highly unlikely that Charlotte and Dominic Wingrave were able to avoid seeing her despite only spending holidays and summers at Bly Manor. Furthermore, if Dominic and Henry spent decades worth of their own holidays and summers there, it is very unlikely that they never encountered Viola themselves. Henry even tells Flora in "The Jolly Corner" that he had a supposed imaginary friend while staying there. The two brothers definitively saw their fair share of ghosts. While little is known about how Miles and Flora's parents died, they were not killed by Viola by some immense amount of luck. It can be deduced that the lady in the lake did not kill Charlotte and Dominic for two reasons: they never crossed paths or she saw herself and Arthur in the two, just as she saw Isabel in Flora during episode 9, "The Beast in the Jungle." It could also be her ability to comprehend that, if she were to kill their parents, she would leave them as orphans. If there's anything Viola cares about more than revenge against her sister Perdita, it's keeping children safe and families together.
There is no true explanation as to why Viola did not kill Charlotte and Dominic Wingrave but it is likely that, while the two slept in their bedroom, she did not see them as bothersome and spared them. Most of her kills involve people who are disturbing her environment or who may cause harm to the children, such as Peter Quint (Oliver Jackson Cohen). The Haunting of Bly Manor's lady in the lake is one of the most complex spirits and doesn't need to explain her reasoning for sparing Charlotte and Dominic Wingrave's lives.
More: The Haunting of Bly Manor's Ending & Final Scene Explained