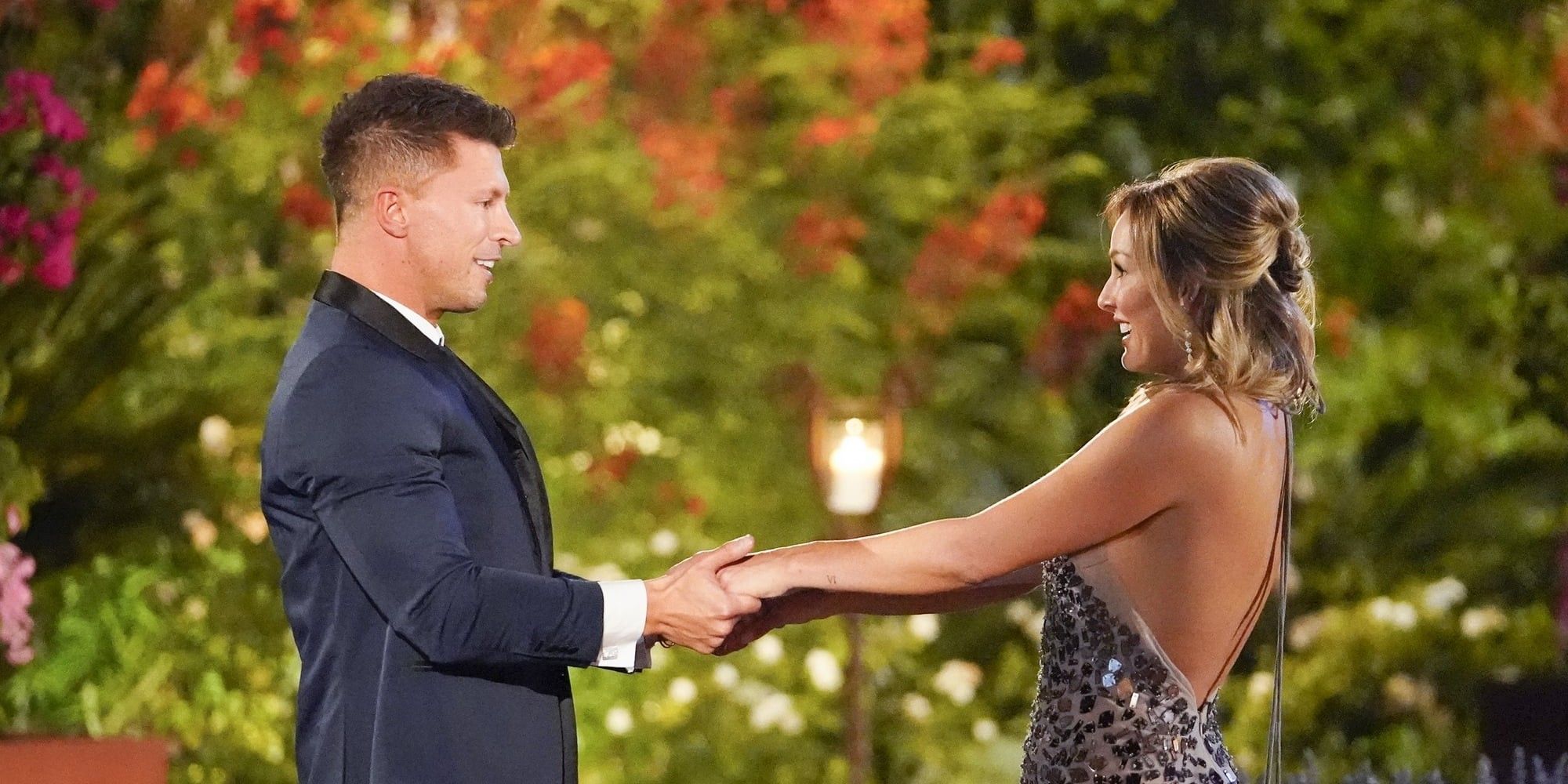 After that extremely awkward interaction on The Bachelorette season 16, Clare Crawley was right to send Zach Jackson home. When this season was first announced, the fans were excited to see Clare handing out roses to men vying for her heart. However, things took a turn when Clare fell in love too quickly with one of her suitors and started to block out the other men trying to get her attention. Nonetheless, it was tough for the fans to watch the events that transpired on the episode that aired on Tuesday, October 27th.
At the very start of the episode, The Bachelorette season 16 "villain" Yosef Aborady called Clare classless, claiming that she was immature for hosting a group date where the guys had to play strip dodgeball. This left the 39-year-old hairdresser in tears after she walked away, leaving it up to the remaining contestants to console her after the altercation took place. After that tough interaction, Clare decided to cancel the remainder of the cocktail party and go straight into the rose ceremony. Things seemed to be going better after all of the drama was sorted, but that all changed once again.
Related: Bachelorette: Reality Steve Reveals Serious Allegations Against Eazy
During a one-on-one Bachelorette date that Clare decided to have with Zach J, things took an unexpected turn, and not in a good way. The day started out nicely with the two enjoying a spa day and having a good time. But all that changed when they got into the pool and Clare leaned in for a kiss before stopping suddenly. This moment led Zach to feel confused and pull Clare by her arm and waist to try and pull her back into a kiss, more than once. After this occurred, Clare felt triggered by his behavior, leading her to not want to go to the dinner portion of the date. Then, Chris Harrison showed up to Zach's candlelight dinner to inform him that Clare was not going to show up, meaning that Zach J was sent home from the competition.
This uncomfortable moment led many Bachelorette fans to sound off on Twitter about what they had just witnessed on the show. Despite the fact that not everyone agreed with the way Clare had handled things, they did understand why she felt uncomfortable at that moment and why she decided to send him home. The fans pointed out that Clare has admitted to being in an abusive relationship and that this situation was understandably very triggering for her.
It seems that this is just the beginning of drama for Clare. From the looks of it, next week's The Bachelorette episode will feature Chris Harrison telling Clare that she has "just blown up The Bachelorette."
Next: Bachelorette: Sleazy Yosef Accused Of Two-Timing Woman After Calling Clare Classless