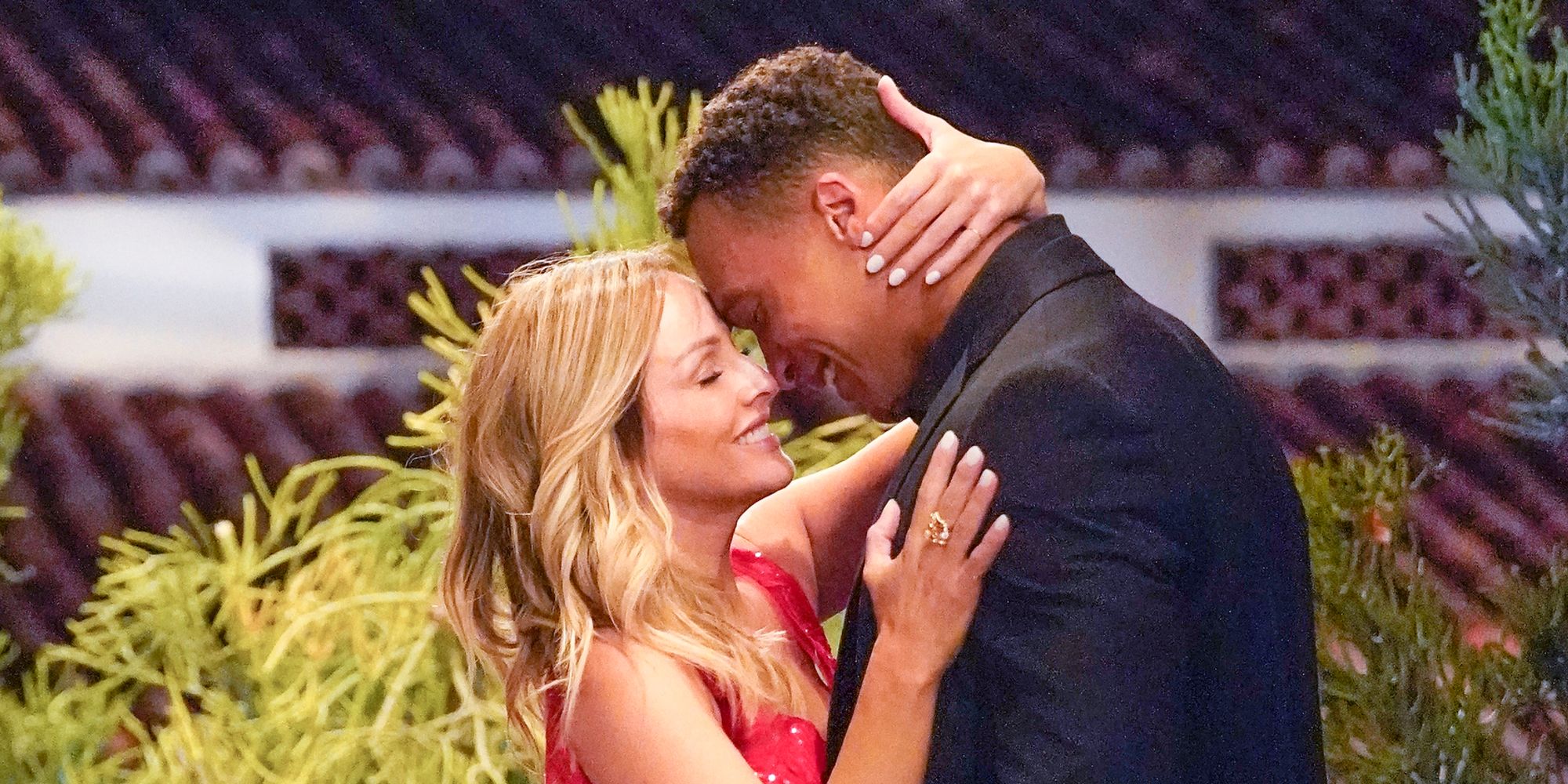 Clare Crawley swore on her father's grave to a producer that she didn't talk to Dale Moss prior to meeting him on The Bachelorette season 16. This has been, without a doubt, one of the most controversial and contentious seasons in the history of The Bachelor franchise. The way that things are playing out this season is rubbing off the wrong way not only Bachelor Nation fans, but also the actual contestants who are fighting for Clare's love on the show. During the season premiere, Clare met a total of 31 men. However, it was clear from the jump that she only had eyes for Dale.
Over the summer, various reports came out indicating that Clare Crawley indeed fell in love with Dale Moss right away and ended up leaving her title as the lead of The Bachelorette to be with him. Now, the fans have had the opportunity to watch the first three episodes on season 16, and things couldn't have been more clearer than they are. There's no way around it: Clare and Dale seem to have found an instantaneous – and unavoidable – connection. They definitely can't keep their hands off of each other, and it's started to really bother the other guys who are there to find love as well.
Related: Did Clare Crawley & Dale Moss Know Each Other Before The Bachelorette?
Robert Mills, who is the Senior Vice President of Alternative Series, Specials, and Late-Night Programming at ABC, has now dished some behind-the-scenes secrets on what has been going on with The Bachelorette season 16. During an exclusive interview with Us Weekly, Mills took the time to address the rumor that Clare Crawley and Dale Moss had talked before the season began filming. The COVID-19 pandemic postponed this season of The Bachelorette for a few months. As a result, some rumors started that Clare and Dale had been in touch prior to the season, which would explain their exceptional instant connection since day one. According to Clare, she had peeked at Dale's Instagram profile in preparation for the season, but they never actually talked to each other before the show. Now, ABC executive Robert Mills is adding to that narrative, saying that Clare "swears on her dad's grave that they didn't speak before."
It seems like The Bachelorette producers are believing what Clare Crawley told them about her lack of a previous connection to Dale Moss. Some fans are still having a hard time believing what Clare is saying, but it must be noted that falling in love at first sight is always possible. In fact, that's basically the entire premise of The Bachelor franchise and other dating competition shows on TV.
The truth will probably only come out when Clare and Dale are completely cleared from their Bachelorette contracts and are able to speak on what actually happened before, during, and after they filmed the show. For now, the fans will have to pick up on cues and read rumors.
More: The Bachelorette: How Many Episodes Did Clare Film Before Leaving With Dale?
The Bachelorette season 16 airs Tuesdays at 8 pm ET/PT on ABC.
Sources: Us Weekly