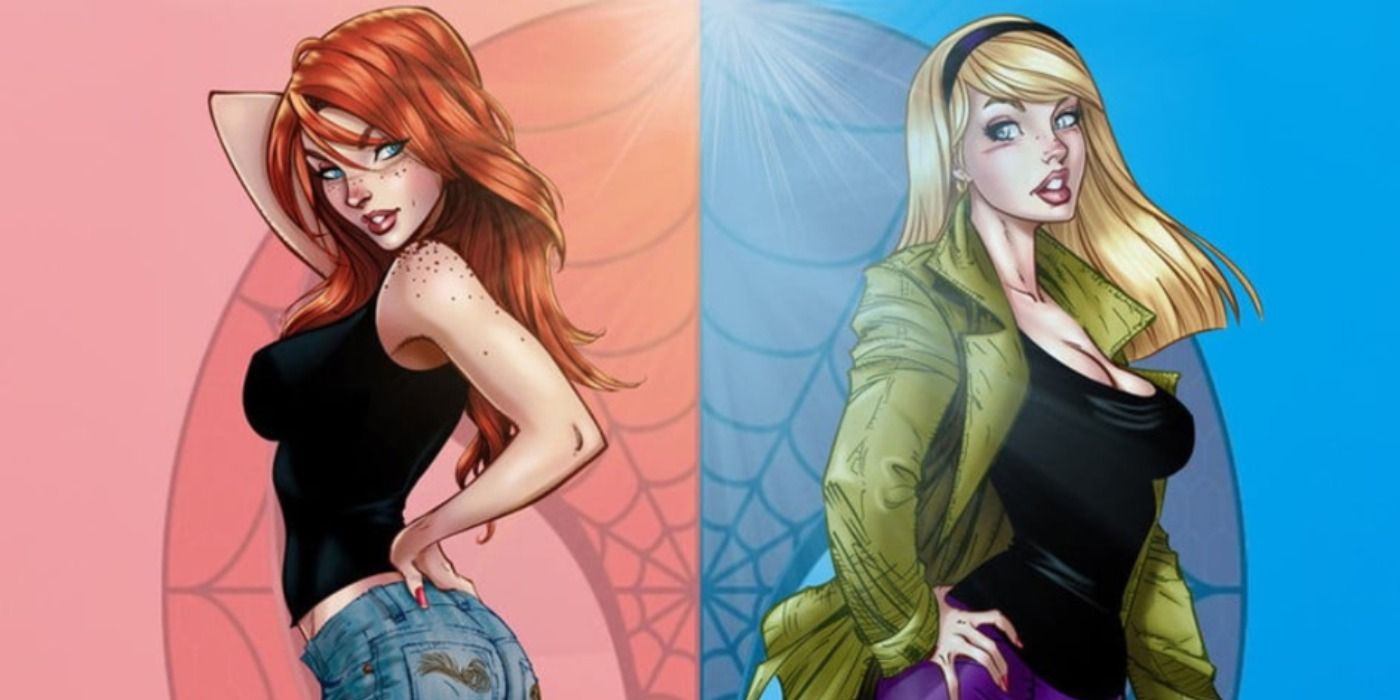 Gwen Stacy and Mary Jane Watson are going head-to-head, courtesy of alt-universes and the Carnage symbiote. In the mainstream Marvel Universe, Gwen Stacy is Peter Parker's lost love. Gwen's death in Amazing Spider-Man #121 is one of the defining moments of Spider-Man's life, symbolizing the loss of innocence. A part of his heart will always wonder what might have been had she lived.
Gwen Stacy may have been killed in 1973, but oddly enough, the character's never been bigger – courtesy of the Multiverse. Marvel has long indulged in "What If?" stories, imagined scenarios where events played out differently. In 2014, Robbi Rodriguez and Jason Latour created a version of Gwen who was bitten by that fateful radioactive spider instead of Peter Parker. Originally called Spider-Gwen, and now dubbed Ghost Spider, this new Gwen Stacy has been an absolute hit. She was a major character in Spider-Man: Into The Spider-Verse, and her future only promises to get brighter.
Related: Gwen Stacy or Mary Jane: Who Is Spider-Man's Greatest Love?
And now, though the wonder of alternate universes, comic book readers are being treated to a fight they never imagined they'd get to see. It's the new Gwen Stacy versus her world's Mary Jane Watson – Ghost Spider against a twisted version of Carnage. According to Marvel's February 2021 solicitations, the two girls are finally going head-to-head. Check out the cover art and solicitation details below: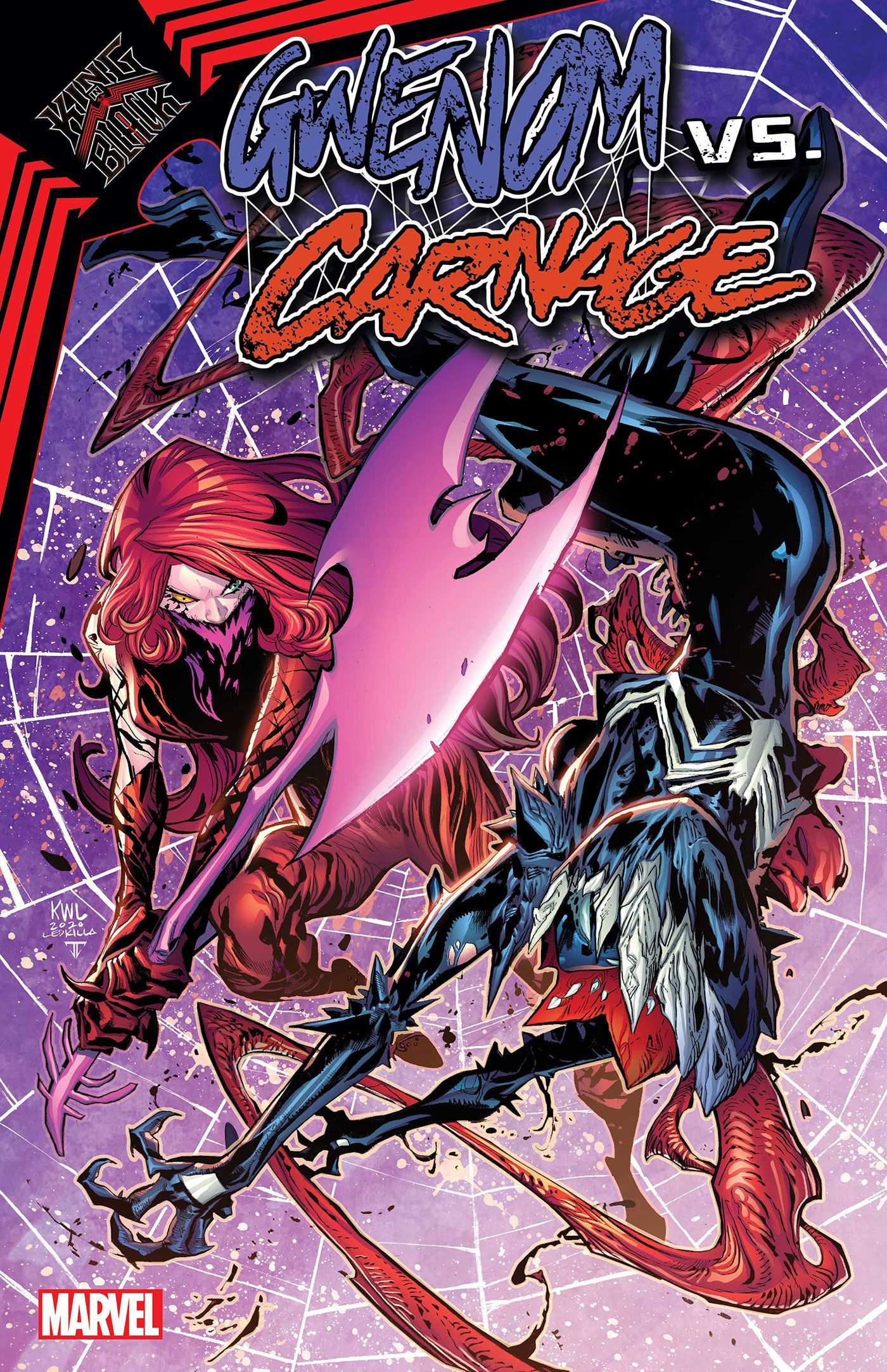 KING IN BLACK: GWEN VS. CARNAGE #2 (of 3)
SEANAN McGUIRE (W) • FLAVIANO (A) • Cover by KEN LASHLEY
DESIGN VARIANT COVER BY FLAVIANO
VARIANT COVER BY CARMEN CARNERO
GWEN STACY VS. MARY JANE WATSON!
They've been at each other's throats over the band for years, but not like this. THIS battle of the bands really shreds…
In Ghost Spider's world, Earth-65, Mary Jane is the sometimes self-absorbed leader of Gwen's band. Her life has been majorly complicated by Gwen's being outed to the world as Spider-Gwen, and clearly resentment has been building. It's unclear how she'll wind up host to Earth-65's Carnage symbiote, but in that world the symbiotes simply enhance the emotions of their wearers. Consequently, it seems MJ's anger and irritation is going to explode – in a potentially lethal way.
Meanwhile, Ghost Spider herself has taken to wearing the Venom symbiote, and she's mostly learned to control it. But the fact she's reverted to the "Gwenom" persona means her self-control has broken, and her own anger has taken over. It looks as though neither of the two girls are fully in control of their actions, which of course means this is one brawl that could go very badly wrong. Comic book readers may be getting to see the most unlikely superhero duel ever, Gwen Stacy versus Mary Jane, but there's no way of knowing whether both will survive the battle. And even if they do – there's no way the friendship between Gwen and MJ will be unaffected by their attempt to kill each other.
More: Spider-Gwen's Fight Moves Are Inspired By Real-Life Ballet And Dance Poses