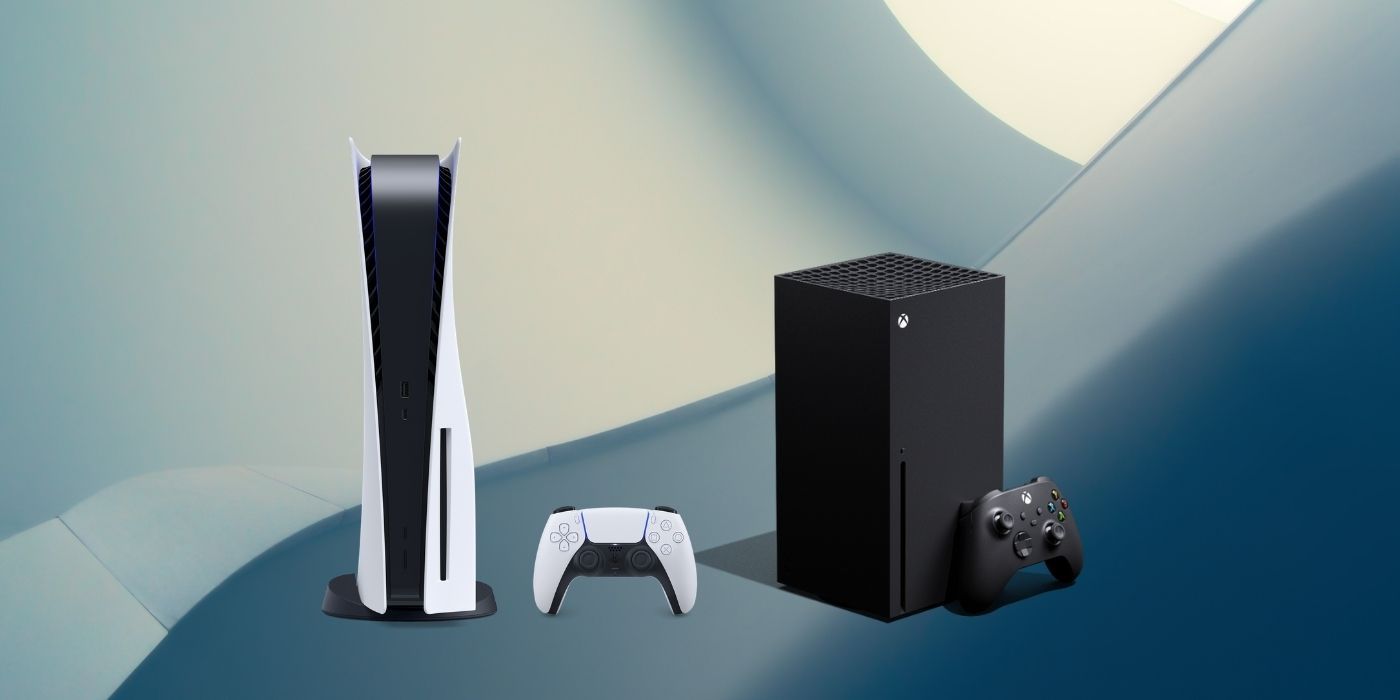 Many are trying to decide which is the better console to purchase this holiday season – the PlayStation 5 or Xbox Series X – and while there are a lot specs to consider between both systems, each are rather sizable for being the latest in gaming equipment. The PlayStation 5, however, is going to be the taller choice, while the Xbox Series X is thicker.
Earlier this year, Sony and Microsoft's pre-order sales for their consoles quickly sold out, resulting in a wave of chaos for both companies and consumers alike. Things went a little smoother for the Xbox Series X preorders due to Microsoft announcing the specific time their pre-orders would launch, as well their aforehand warning to punish retailers who lifted the embargos prematurely. Sony and Microsoft will likely have more of these new systems available for purchase by the end of the year or in early 2021, giving consumers more time to consider which console will be a better choice for one's household. If the dimensions of these devices are important to understand before making this decision, this article will help clear up any confusion.
Related: PS5 FAQ – All Your PlayStation 5 Questions Answered
The Xbox Series X has a more powerful graphics processing unit, while the PlayStation 5 has a faster SSD. Yet otherwise both consoles are relatively similar in regards to performance. One of the biggest differences is between the contrasting designs. Both systems have been revamped with a whole new look in comparison to their previous generations. Although they each have a sleek aesthetic, both are noticeably bigger than their former versions. While there's no getting around the systems' bulkiness, the PlayStation 5 easily towers over the Xbox Series X. Many are wondering how these machines will fit into their home entertainment centers or TV stands, and this can depend on how the consoles are placed. Here's a look at the size and weight comparison for the PlayStation 5 and Xbox Series X, as well as their disk-less counterparts the PlayStation 5 Digital Edition and Xbox Series S.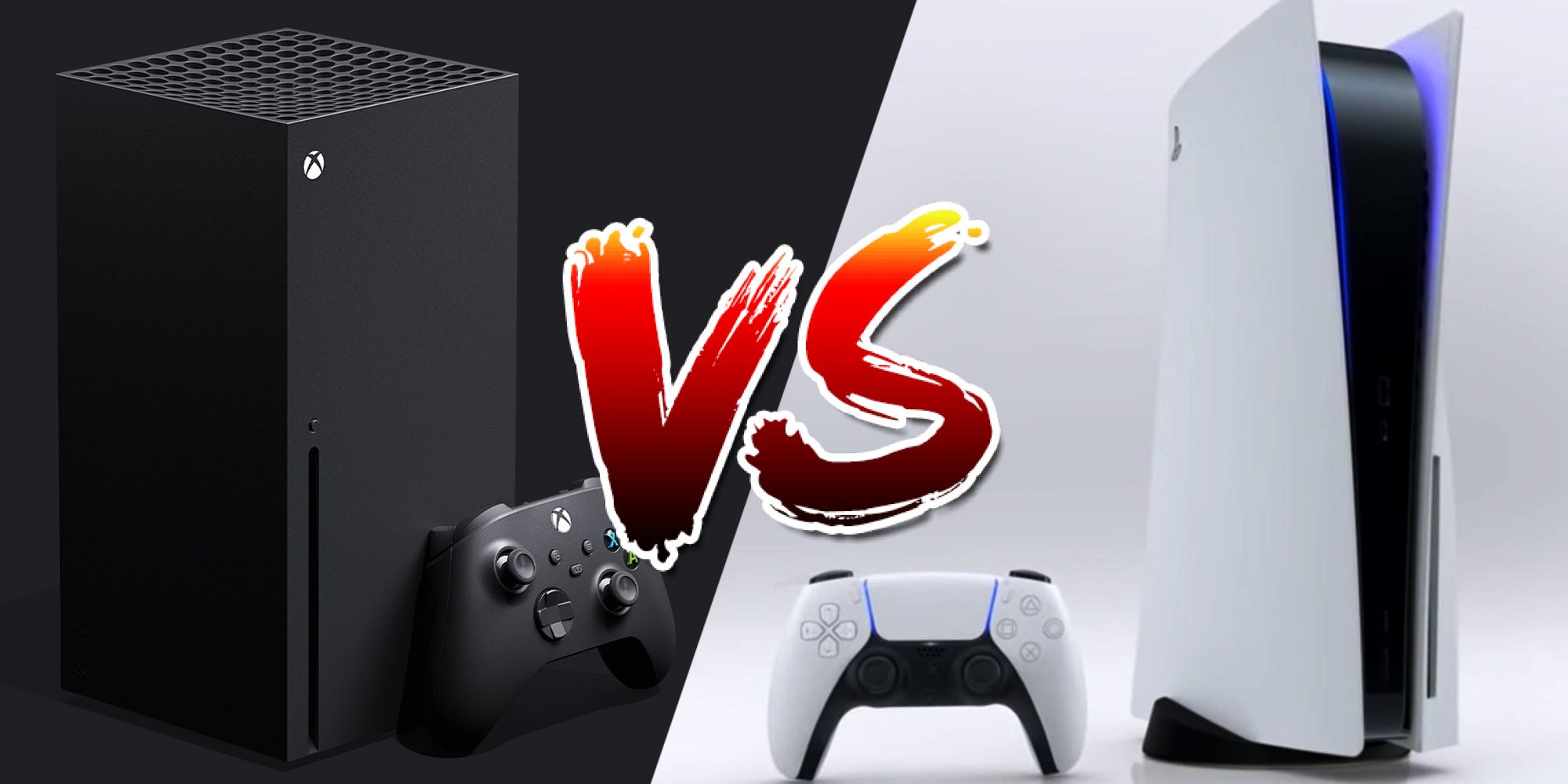 The PlayStation 5 is now the biggest console for modern day gaming. It's approximately 15.4 x 10.24 x 4.09 inches (391 x 260 x 104 millimeters) and weighs about 9.9 pounds (4.5 kilograms). This does not include the base that allows it stand upright. The PlayStation 5 Digital Edition – which doesn't have the PlayStation 5's 4k UHD Blu-ray disk drive – is just 0.47 inches (12 millimeters) slimmer without the disk drive, not allowing for much of a size difference. The Digital Edition is about 1.3 pounds lighter at 8.6 pounds (3.9 kilograms) and is $100 cheaper than the full console, as they are priced at $399 and $499 respectively.
On the other hand, the Xbox Series X is still a large device, but not as tall as the PlayStation 5. It's dimensions are about 11.85 x 5.94 x 5.94 inches (301 x 151 x 151 millimeters) and weighs in around the same as the PlayStation 5 at 9.8 pounds (4.4 kilograms). The Xbox Series S is the smallest console mentioned here by far, sitting at 10.8 x 5.9 x 2.5 inches (275 x 150 x 63 millimeters) and weighing only 4.25 pounds (1.9 kilograms). While the Xbox Series X is priced the same as the PlayStation 5 at $499, the Xbox Series S – though the most compact – will have less power than the other three devices, but is also the cheapest at $299. Like the PlayStation 5 Digital Edition, it will not be able to support a physical game disk.
All four systems are designed to stand vertically or lay horizontally, although many are finding the Xbox Series X to look a little odd on its side as it has a non-removable base that gives it an asymmetrical look in this position. However, this is purely an aesthetic issue. More concerning is that there's a risk of potentially scratching the case when placed horizontally, but this could be avoided with a soft cloth underneath it. The tall PlayStation 5 actually has a sleeker appearance when lying down, allowing it to squeeze into thinner shelves than the Xbox Series X, but this process requires the unscrewing of the stand on the bottom of the console and clipping it to the side. Proper ventilation is important when placing any of these devices so they don't overheat, so having enough space for these consoles should be taken into consideration when fitting them into one's home.