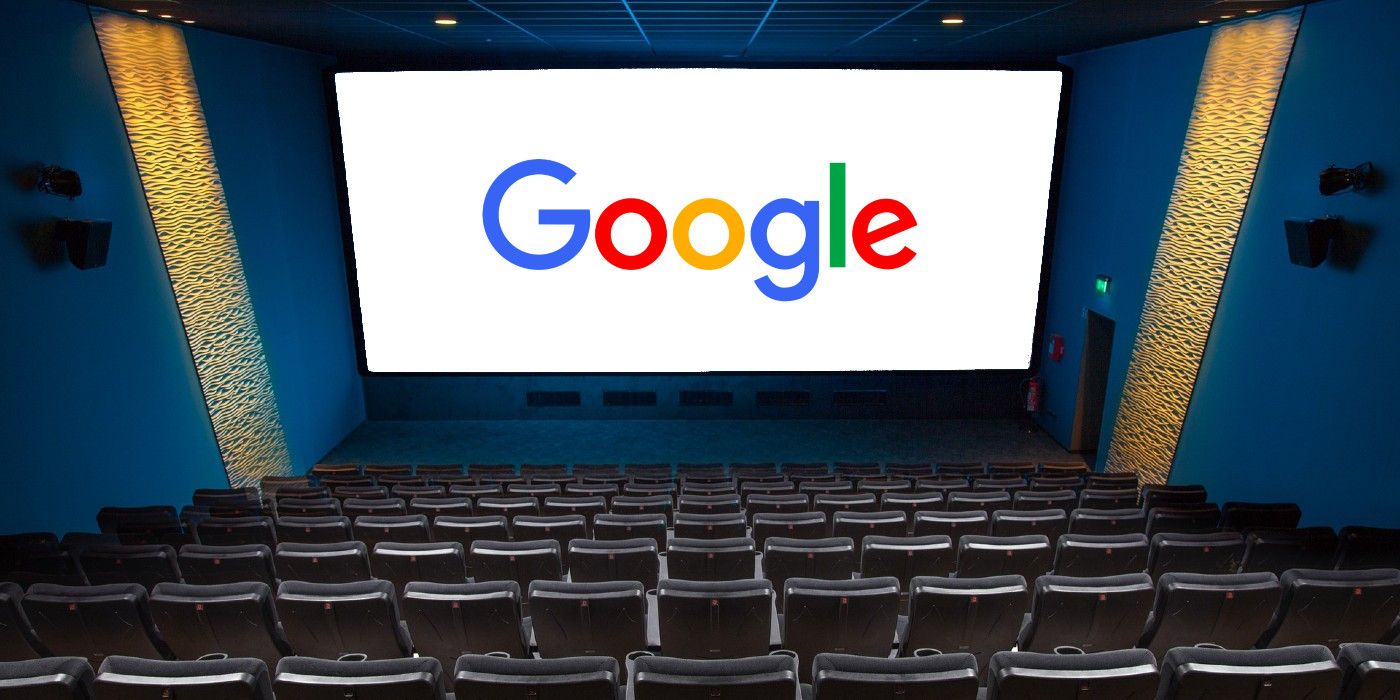 Some moviegoers would argue that the now-defunct Google Showtimes service was the best at helping patrons find locations of cinemas and the schedules for films. Since its introduction, other services like Fandango and MovieTickets have appeared, but many fans preferred the Google option. There were numerous reasons why people would consistently use Google's cinema portal as their go-to resource.
Google, of course, offers a host of services that fit consumer's needs that simultaneously create inexpensive alternatives to popular services. For example, people could use Gmail, Google Docs, and Google Showtimes instead of AOL, Microsoft Word, and MovieTickets, respectively. The company introduced Showtimes in 2005 but the service is no longer available, having been shut down in November 2016.
Related: StarCraft Easter Egg: How To Zerg Rush Google Search Results
The portal itself looked like a traditional Google search page. Basically, people saw a webpage with text that listed information about a theater's location and a film's start time. Instead of going on Google's main page and typing a query, cinema fans would use the Google Showtimes vertical search engine to plan their next trip to the theater. Many moviegoers were strong supporters of the vertical search engine over alternatives because Google Showtimes was easy to use, and it helped movie fans find reliable information quickly.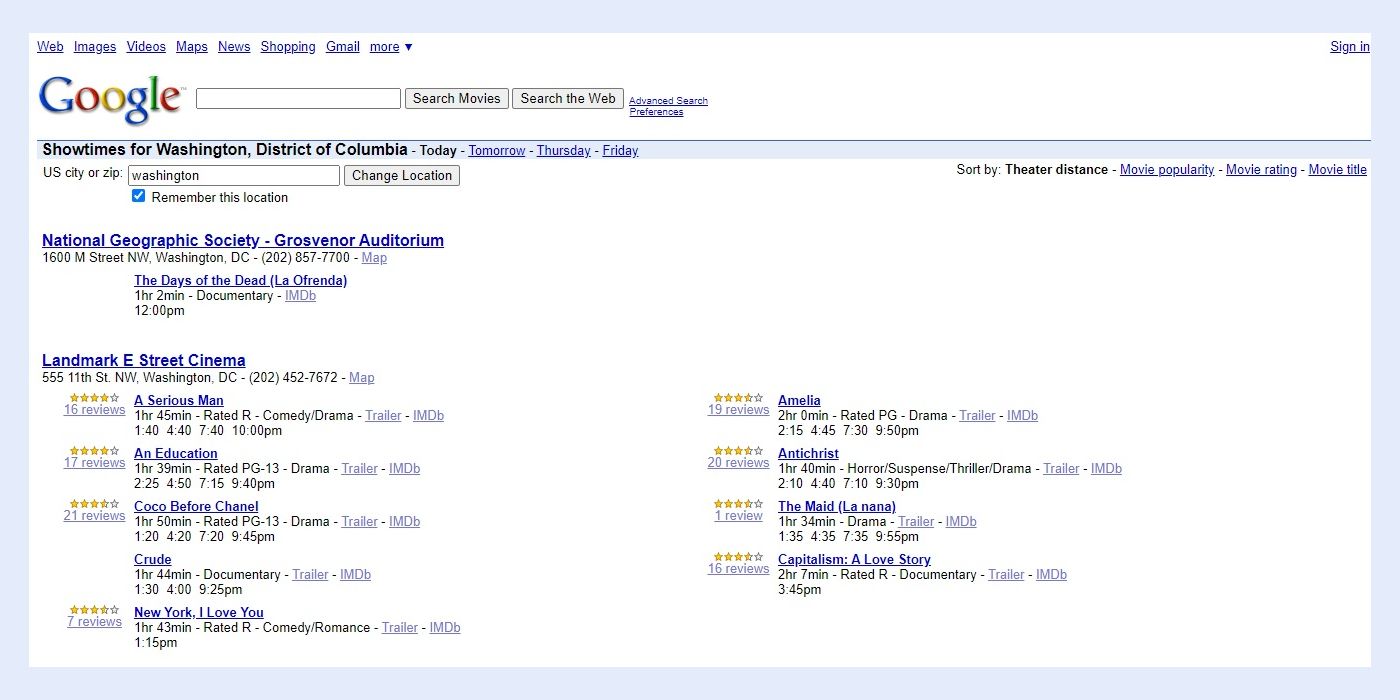 The portal was a page full of information that was easy to navigate due to its lack of images or bloat features that competitors offer. Google Showtimes approached movie listings by showing what each local cinema had to offer, whereas others, like MovieTickets, focus on what film is currently playing in theaters and where it can be seen. This made planning a trip to the cinema simple. People could customize their search for dates and times to view what movies were playing at nearby theaters at a glance. This was perfect for planning a trip to the cinema, rather than planning a trip to see a specific film.
Furthermore, everything was on one page so patrons could see the address and contact information for the theater, the films playing, the viewing times, hyperlinks to trailers, and links to IMDB pages. While not as glamorous as many subsequent alternatives, the Google Showtimes vertical search engine's format helped patrons make a decision quickly by making it easy to compare what different theaters were showing. Meanwhile, people who browse services like Fandango and MovieTickets will need to scroll to see different options in what can be a tedious and time-consuming process.
While the vertical search engine is gone, Google still helps movie patrons from its main webpage. People can type 'showtimes' to see movies that are currently playing nearby but you don't get the full overview of showings at nearby theaters that Showtimes provided. The results show a condensed table that lists times and cinema locations for individual movies. Furthermore, potential moviegoers need to click different hyperlinks to find information about a theater. Google's still great when you what to find showtimes for a particular film, but Showtimes was unrivaled when you just wanted to go to the cinema.
More: Apple's Rumored Search Engine: Everything We Know So Far
Source: Google, TechCrunch & Search Engine Land