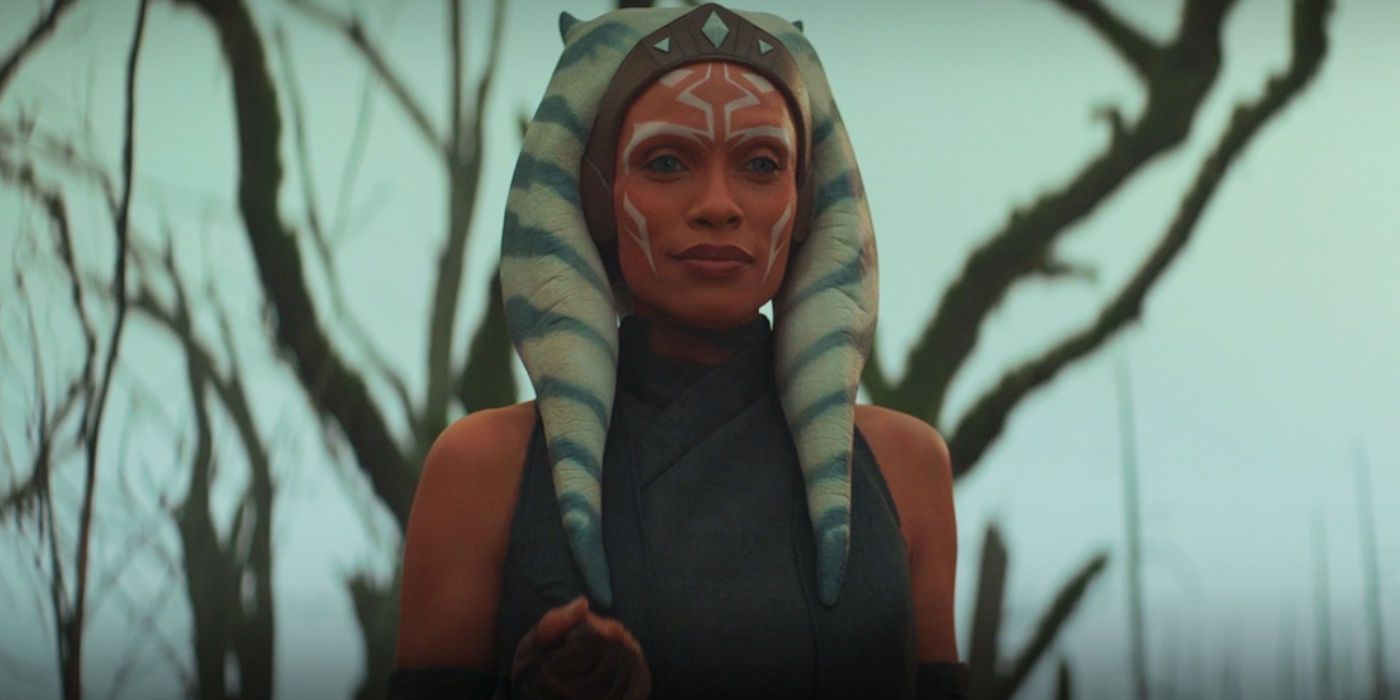 Here's who plays Ahsoka Tano on The Mandalorian. The character of Ahsoka debuted in The Clone Wars animated movie back in 2008, and went on to have a main role on the animated show for several seasons. She also played a supporting part on Star Wars Rebels, further cementing her status as one of the most important Jedi in Star Wars canon. Ahsoka's journey to this point was quite impressive, seeing she was widely criticized in her earliest days. Few could have predicted she'd become a very popular Star Wars character, but she's now a fan-favorite and for years viewers have wanted to see her in live-action.
That finally came to pass in The Mandalorian season 2, which saw Ahsoka guest star in an episode aptly called "The Jedi" (which was fittingly directed by Dave Filoni, Ahsoka's co-creator). It remains to be seen where Ahsoka's story goes from here, as the episode shed light on what she's been up to since Star Wars Rebels ended and featured a tantalizing tease for what's to come. In the meantime, longtime Ahsoka fans are happy to see her onscreen alongside Din Djarin and Baby Yoda, and here's who brought Ahsoka to life.
Related: Ahsoka Tano Explained: The Mandalorian's Former Jedi's Clone Wars History Explained
In "The Jedi," Rosario Dawson plays Ahsoka. Dawson's acting career spans decades, and she's appeared in a wide variety of movie and TV projects. Viewers may recognize her from Marvel's The Defenders series on Netflix, where she played Claire Temple on multiple shows (including Daredevil, Iron Fist, and Luke Cage). Those are hardly the only comic book adaptations she's been in, as Dawson is also known for her role as Gail in the Sin City movies, as well as voicing Wonder Woman and Batgirl in DC animated projects. Dawson's filmography also features Spike Lee dramas He Got Game and 25th Hour, among several other films and TV shows. The Mandalorian is just the latest in a long line of credits.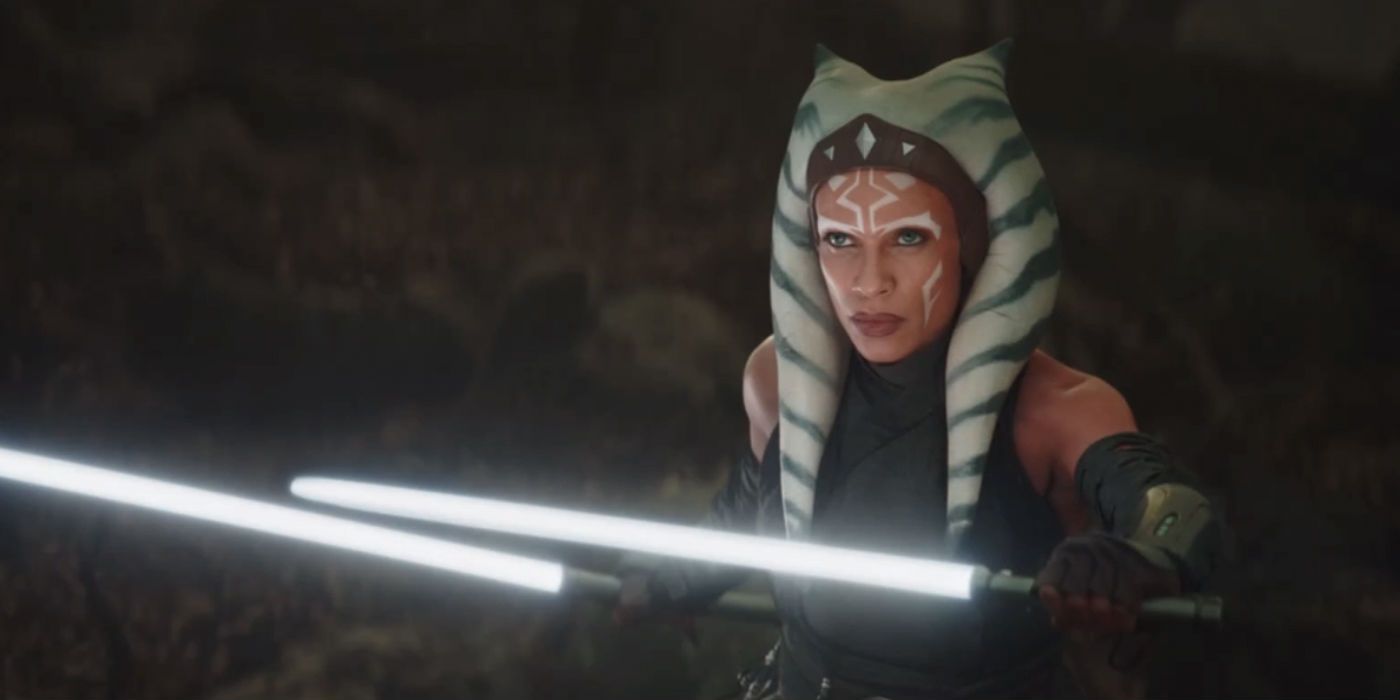 Playing Ahsoka is something of a dream come true for Dawson, who previously expressed interest in portraying Ahsoka in live-action. However, longtime Star Wars fans know it was Ashley Eckstein who voiced Ahsoka in her numerous animated appearances. Especially with Katee Scakhoff playing her Clone Wars and Rebels character Bo-Katan on The Mandalorian season 2, some are probably wondering why Eckstein didn't reprise Ahsoka. No official reasoning has been given. Eckstein did address the Ahsoka on Mandalorian rumors earlier this year, only saying she wasn't involved with the show. That gives the impression she may not have even been asked to come back. Dawson has more experience working on big-scale live-action productions than Eckstein, so that may have contributed to Lucasfilm's decision.
Based on how "The Jedi" played out, this most likely will not be Ahsoka's lone appearance in live-action Star Wars TV. While she won't be training Baby Yoda in the ways of the Force, she is on a mission to find Grand Admiral Thrawn, which is a loose thread The Mandalorian will have to pick up at some point. There's no telling when viewers will see Ahsoka again, however. The good news is the show isn't going away any time soon, as The Mandalorian seasons 3 and 4 are currently in the works. Ahsoka will almost certainly have a role to play at some point down the line. It would be unusual for Lucasfilm to secure such a high-profile talent like Dawson and have her be in only a single episode.
More: Ahsoka's Next Appearance Should Be In Jedi: Fallen Order 2