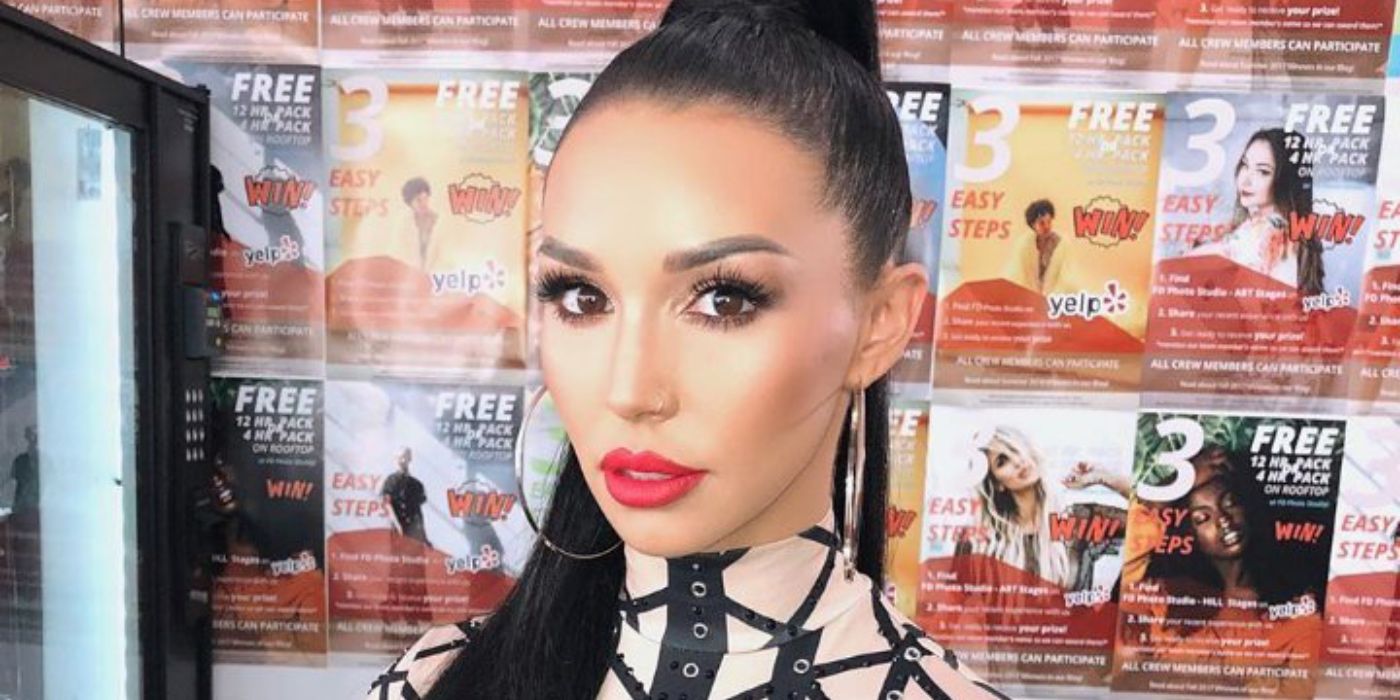 Scheana Shay from Vanderpump Rules is concerned that the new lockdown may delay the filming of the Bravo show. The cast has yet to begin shooting VPR season 9, even though SUR is now open and back in business.
The pandemic has affected many businesses due to lockdowns and shutdowns which began in March of this year. The restaurant industry was hit hard, and many restaurants have closed for good. One restaurant that closed is Villa Blanca, which was owned by Lisa Vanderpump and her husband Ken Todd. Lisa and Ken also temporarily shut down SUR, Pump, and TomTom. However, SUR has now reopened, so the "Pumptinis" are flowing again. Cast member Jax Taylor came forward and mentioned that filming was slated to begin sometime in October. Unfortunately, that did not happen, and the cast is still waiting to be called to the set.
Related: Vanderpump Rules: Why Fans Expect 'Real Drama' After Stassi & Kristen Firing
Scheana shared her thoughts and concerns as to why VPR has yet to begin filming during an episode of her podcast, Scheananigans with Scheana Shay. Unsurprisingly, the pandemic and lockdowns play a part in her theory. Scheana said about filming, "And now with all the counties in the state going back into purple, I don't know if that's going to affect what the tentative plan even was. That's just in my head. Nothing has been confirmed." US Weekly reported information about California: "Governor Gavin Newsom announced earlier this week that due to the COVID-19 outbreak, 41 of the state's 58 counties will be under lockdown from 10 p.m. to 5 a.m. starting Saturday, November 21. All non-essential work also must stop in the purple​​-tier counties." This does not bode well for "SURvers" who like to keep the drinks and fried goat cheese balls going for late-night guests.
Scheana also noted that the cast is being kept in the dark as to what the filming plan is. Scheana said, "I'm worried that, I mean, 'cause we don't know exactly what's going on. We were just gonna assume that with three cast members all being due in April, they would kind of schedule around that, but nothing has been said for sure." VPR is definitely missing out on a golden opportunity to film its pregnant cast members, Scheana, Lala Kent, and Brittany Cartright. Katie Maloney is trying to hold up her end of the bargain in the VPR pregnancy pact. Scheana talked about SUR and Pump, "SUR has been back open since mid-September. And then Pump just opened back up Halloween weekend. But TomTom hasn't opened back up."
VPR may be able to film at SUR and Pump, focusing on all of the drama that happens between the staff at both restaurants. So far, there is no word on when (or if) the newest season of VPR will begin filming. Both SUR and Pump have reopened, and even with the new state lockdowns, the Vanderpump Rules crew would have plenty of material to film during the day and in the evening, up until the 10 p.m. curfew. As the filming delay drags on, the odds of Vanderpump Rules being cancelled may increase. Hopefully, production will begin filming soon, and fans will get to watch their favorite SURvers on TV again.
Next: Vanderpump Rules: Tom Sandoval Wants To Normalize Make-Up For Men
Sources: US Weekly, Scheananigans with Scheana Shay