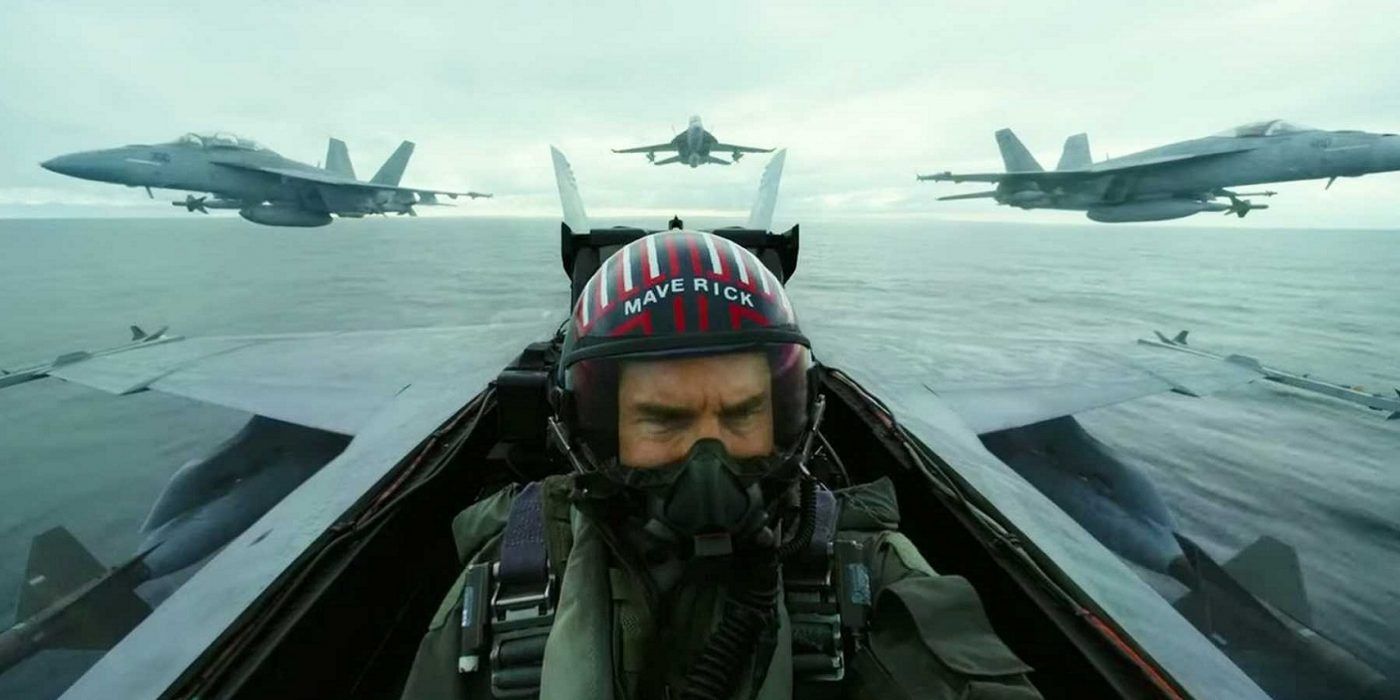 In 2021, Top Gun: Maverick brings Tom Cruise's Pete "Maverick" Mitchell back to the screens and the skies will be engaging in combat with an unidentified foreign adversary, but ultimately, he'll be battling his inner demons in the highly-anticipated sequel to 1986's blockbuster Top Gun. And while there may be another country's military involved, the sequel will most likely follow in the footsteps of the original by avoiding making them a major focus in the interest of telling a more personal story.
The sequel follows Cruise's character as he trains the next generation of naval aviators. Joseph Kosinski (whose previous work includes Tron: Legacy and Only the Brave) directs and the cast adds newcomers Jon Hamm, Jennifer Connelly (replacing Kelly McGillis as Maverick's love interest), Ed Harris and Miles Teller as Bradley "Rooster" Bradshaw, the son of Maverick's former RIO and best friend Goose who tragically died in the original. Val Kilmer also returns but there's no suggestion he will be the villain or how substantial his role will be. Because of the Cold War between the U.S. and the Soviet Union, filmgoers assumed the bad guys flying the MiG-28s in Top Gun were Russian (Top Gun: Maverick will need to revise its Cold War politics.) However, the film is intentionally ambiguous for political reasons when it comes to identifying the enemy. The MiG-28 is a fictional aircraft, and according to Task & Purpose, the markings on the fighter, the geographical location of the aerial sequences, and early versions of the script, the villain is an "amorphous combination of three countries": the Soviet Union, China, and North Korea.
RELATED: Top Gun  Should Have Copied Cobra Kai (And Followed Iceman)
Ultimately, the real conflict in Top Gun exists within Maverick himself until he learns the truth about his father and accepts he's not to blame for Goose's death. Over 30 years later, Maverick's antics are still adversely affecting his military career. Maverick will find himself at odds with Jon Hamm's Viper-like character, whose authority will be the catalyst for friction, according to Screen Rant. There's undoubtedly a complicated dynamic between Maverick and Rooster, and there's been a lot of speculation about the trailer's funeral scene and what it may mean for Maverick. According to an interview in Empire, Kosinski discusses the challenges Maverick is facing when audiences reconnect with the character:
"He's the best at what he does, and he's given his whole life to aviation. But that has come as a personal cost, and Maverick has to confront some things from his past and reconcile with them. It's a rite-of-passage story, much like the first film was. But this is a man now at a different stage of life."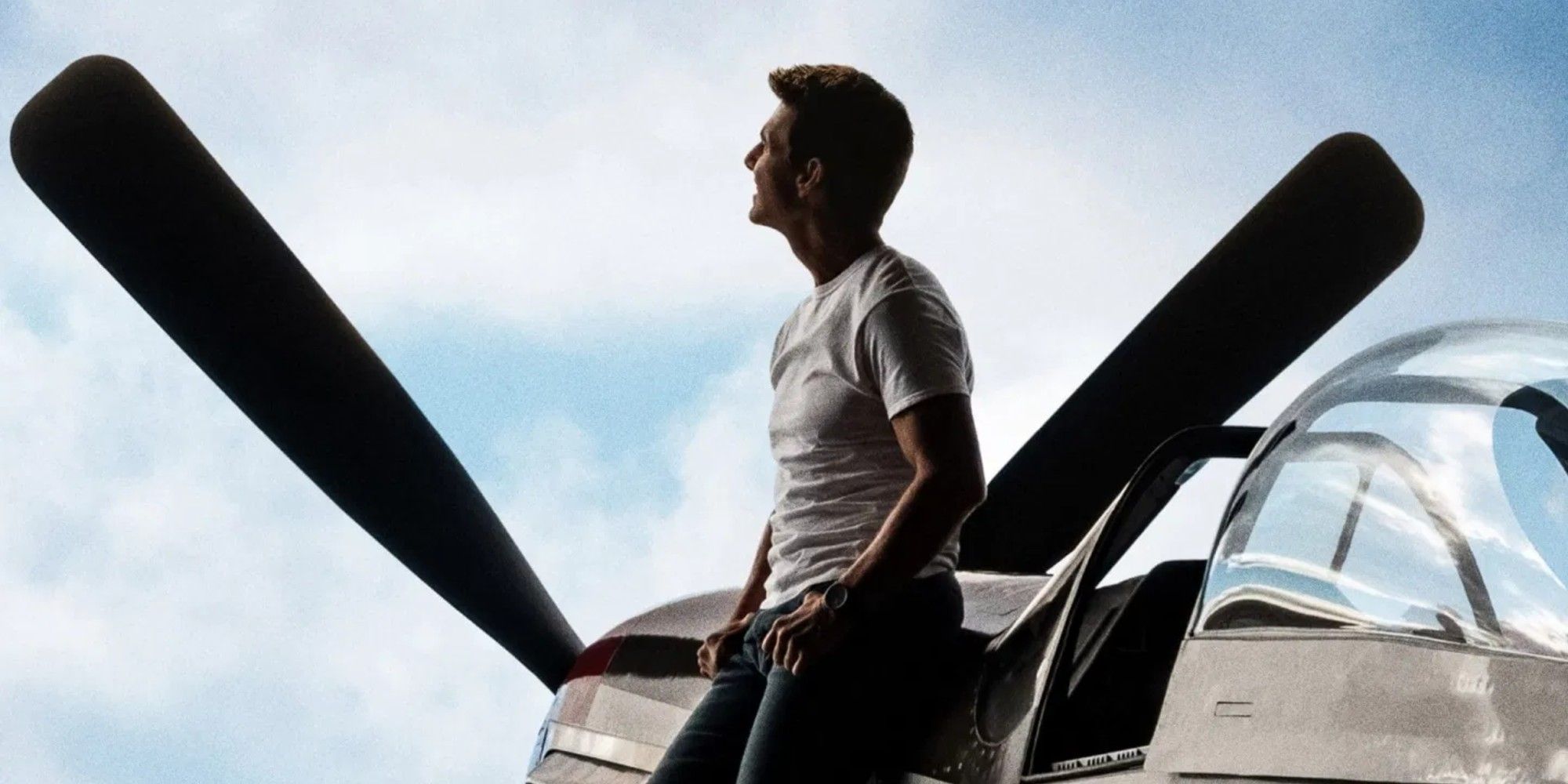 Maverick will also be coming to terms with a more technologically advanced Navy than what existed three decades ago. Old-school Maverick will have to carve a niche for himself in this brave new world or accept there's no place for him. In an interview with Collider, the film's producer David Ellison stated:
"It is very much a world we live in today where it's drone technology, and fifth generation fighters are really what the United States Navy is calling the last man-made fighter that we're actually going to produce, so it's really exploring the end of an era of dogfighting and fighter pilots and what that culture is today."
Maverick's teaching skills will be put to the test during an inevitable showdown between the U.S. and an outside threat. There's been no confirmation, only speculation that Maverick's foreign nemesis will be Iran: a prescient choice. According to a 2019 article in The National Interest, the appearance of the F-14 Tomcat in the trailer supports this theory because Iran is the only country in the world that still operates the fighter. Action-packed aerial sequences between good guys and bad boost ticket sales, but Top Gun: Maverick is a character-driven piece, not a war movie. It's evident Top Gun: Maverick will pay homage to some of the original's lighthearted and shirtless moments in the trailer, but there's a sense of brevity surrounding Top Gun's sequel that's more intense than in the original. Whoever Maverick has to conquer to stop his cycle of self-destructive behavior (the real villain) will most likely, as in the original, be implied and nothing more.