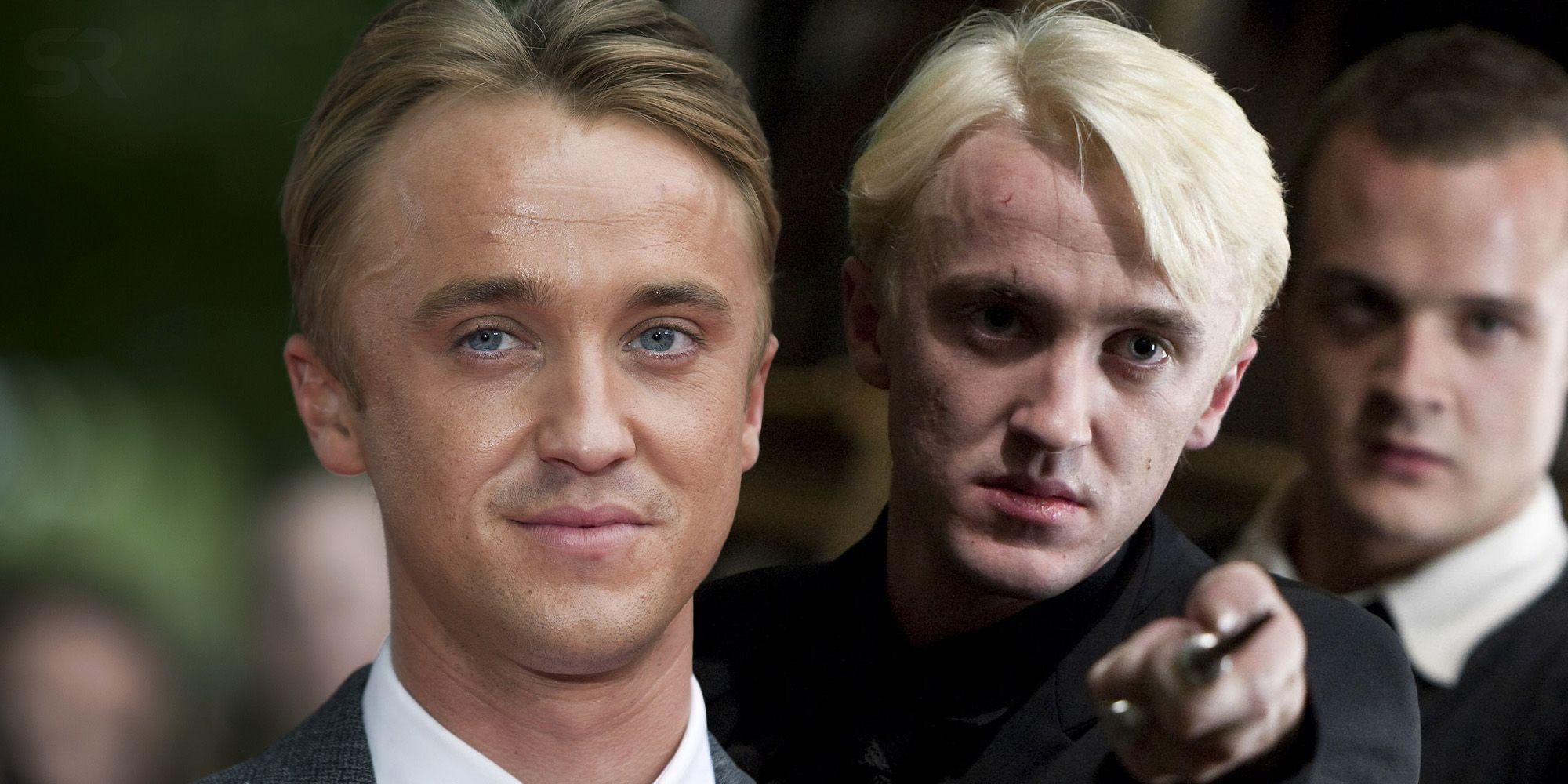 Tom Felton, who played Draco Malfoy in the Harry Potter franchise, has trolled Potter fans with some hilarious photos celebrating his character's momentary triumph over the boy wizard. The two schoolmates had numerous run-ins throughout both the book and film series, and some Potter fans even feel that author J.K. Rowling let Malfoy off easy.
From the very beginning of the Harry Potter saga, Malfoy was a spoiled bully. A firm believer in the superiority of pure blood wizarding families over those with mixed ancestry, Malfoy stooped to some seriously base levels throughout the series – but despite this, Harry still helped him when he most needed it. Despite his cruelty, there are plenty of Malfoy supporters out there among Potter fans, some of whom can't get enough of his impish ways, others who find the character tragic in many ways. A popular pro-Malfoy argument is that he was very much a victim of circumstance. Whichever way one looks at it, however, Malfoy never seemed to tire of trying to get a rise out of Harry and his friends.
Related: Tom Felton Is Harry Potter's Most Unfairly Typecast Actor
Even now, ten years after the film franchise ended, Felton is keeping the Potter-Malfoy rivalry alive by posing with two stills from Harry Potter and the Half-Blood Prince. The images were posted to Felton's Instagram account and judging by the number of comments, Malfoy's fan base remains a large one. After discovering that Harry had been spying on him from beneath his invisibility cloak, Malfoy hit him with a paralyzing spell and kicked him in the face. Felton's still eager to celebrate this victory, and Instagram seems to be the best place to do that, with some photos and scorekeeping that reads, Gryffindor 0 – Slytherin 1:
In recent months, Felton has also been one of the key voices in getting a Harry Potter reunion going, given that this November marks the film series' 19th anniversary. To date, nothing seems to have taken shape, but that doesn't necessarily mean it still won't. Organizing an event as large scale as a Harry Potter reunion certainly wouldn't be an easy task, given the sheer number of schedules to align. For now, Felton continues to maintain a healthy connection with the films and the cast. In fact, he's one of the few Harry Potter stars who actively speaks about the series and his love for it.
It's often hard for Harry Potter fans to not see the cast as the characters from the novels. Despite Daniel Radcliffe's successful career away from the role of Harry Potter, his time with the franchise has been significant for so many fans. Likewise, Draco Malfoy's wicked nature has left behind a strong association with Felton. His willingness and ability to still tease and annoy gives fans of the series a nice flashback to a time when the films were still being made.
Next: Fantastic Beasts Has Failed – And Harry Potter Should Reboot
Source: Tom Felton via Instagram