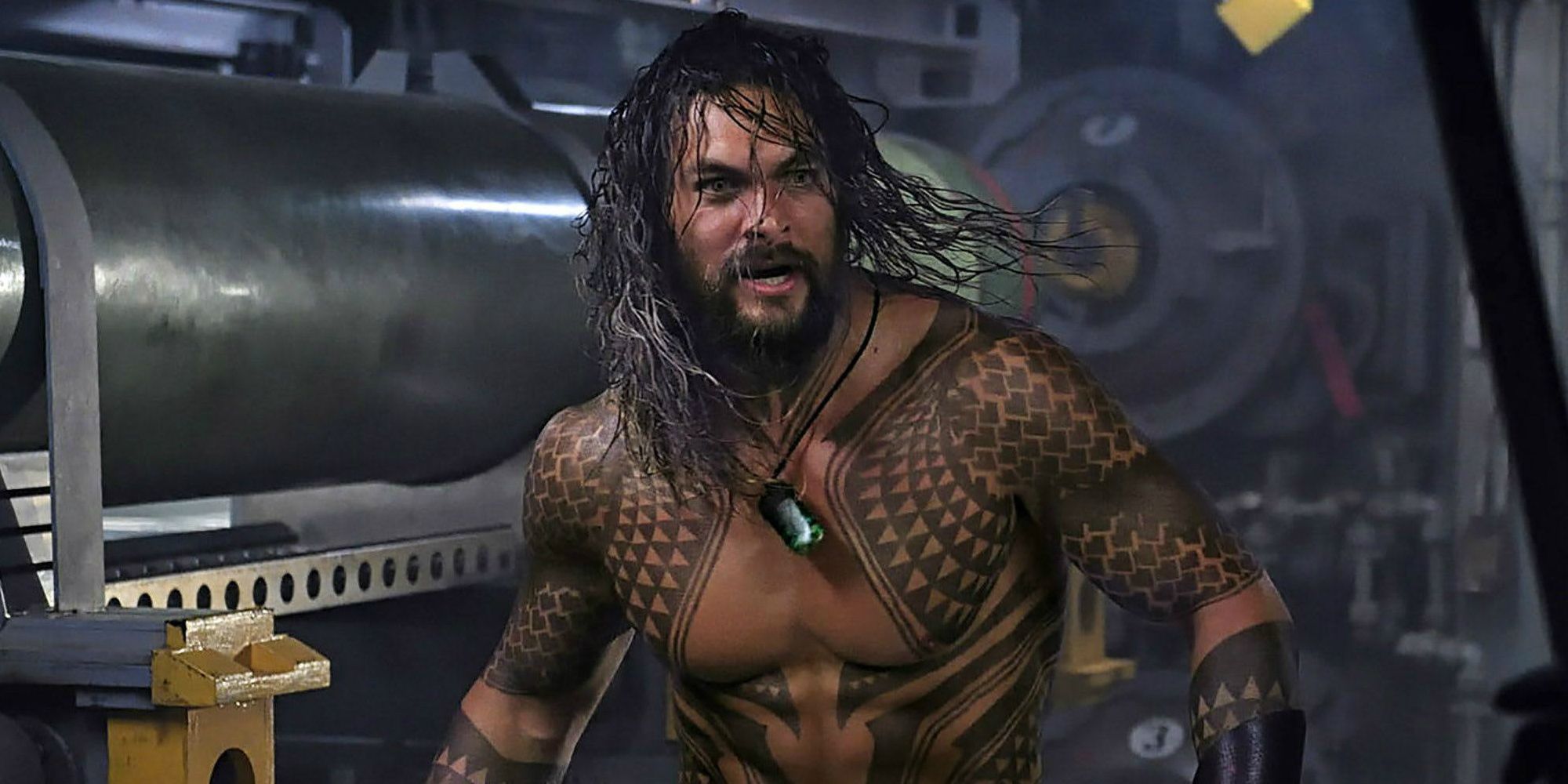 TNT uses shirtless photos of Jason Momoa to promote Aquaman airing on the cable network. Although the actor made a splash after appearing in the first season of Game of Thrones as Khal Drogo, Aquaman helped lead Momoa to a greater fame level. Directed by James Wan, the DCEU film focuses on Momoa's title character as he attempts to lead the underwater kingdom of Atlantis while warding off a threat from his half-brother King Orm.
Premiering in the U.S. in December 2018, Aquaman was a smash hit. After a relatively slow start, the movie would eventually gross over $1 billion worldwide. That achievement made Aquaman the highest-grossing film based on a DC character, surpassing the record set by The Dark Knight Rises. It was also one of the highest-grossing titles of 2018. Given the various accolades attached to Aquaman and how many fans have already seen the story play out on the big screen, it could be challenging to promote the movie's arrival as a hidden delight worth seeking out.
Related: Aquaman 2 Needs To Be Delayed (But Not Because Of Amber Heard)
TNTDrama takes a different approach entirely, dropping the pretense ahead of Aquaman's TV premiere. Across social media, on both its Twitter and Instagram pages, TNT has taken the direct approach of promoting Aquaman by posting shirtless photos of Momoa. The thirsty advertising seems to want to level with potential viewers, as if to say: "You've seen it, you like it, so why don't you watch it again?" For their part, users appreciated the unconventional approach and reciprocated by sharing their photos of Momoa in the comments.
Reviews for Aquaman were mixed overall, though Momoa's lead performance was widely praised for the energy and natural charm he brought to the role. Since his game-changing turn as Arthur Curry, the actor's celebrity has exploded. Momoa has hosted Saturday Night Live, played a version of himself on The Simpsons, and headlined the Apple TV+ series See. In the future, he will star in the highly-anticipated film Dune. Momoa also has Aquaman 2 on his slate, which has a current release date of December 2022. Aquaman's success has led to a planned spin-off, titled The Trench, which will focus on the monsters Arthur faced in the original film.
That success wasn't always a given for Momoa. The actor has spoken openly about struggling to find work, even after his crucial part in Game of Thrones. While both of Momoa's characters were critical to their respective stories in different degrees, the role of Arthur Curry was undoubtedly better suited to showcase what has made Momoa such a fan favorite. It's fair to argue that if another actor was at the center of Aquaman, then the superhero movie might not have been as popular.
More: Aquaman's Spin-Off Can Save The DCEU From MCU Criticisms
Source: TNTDrama