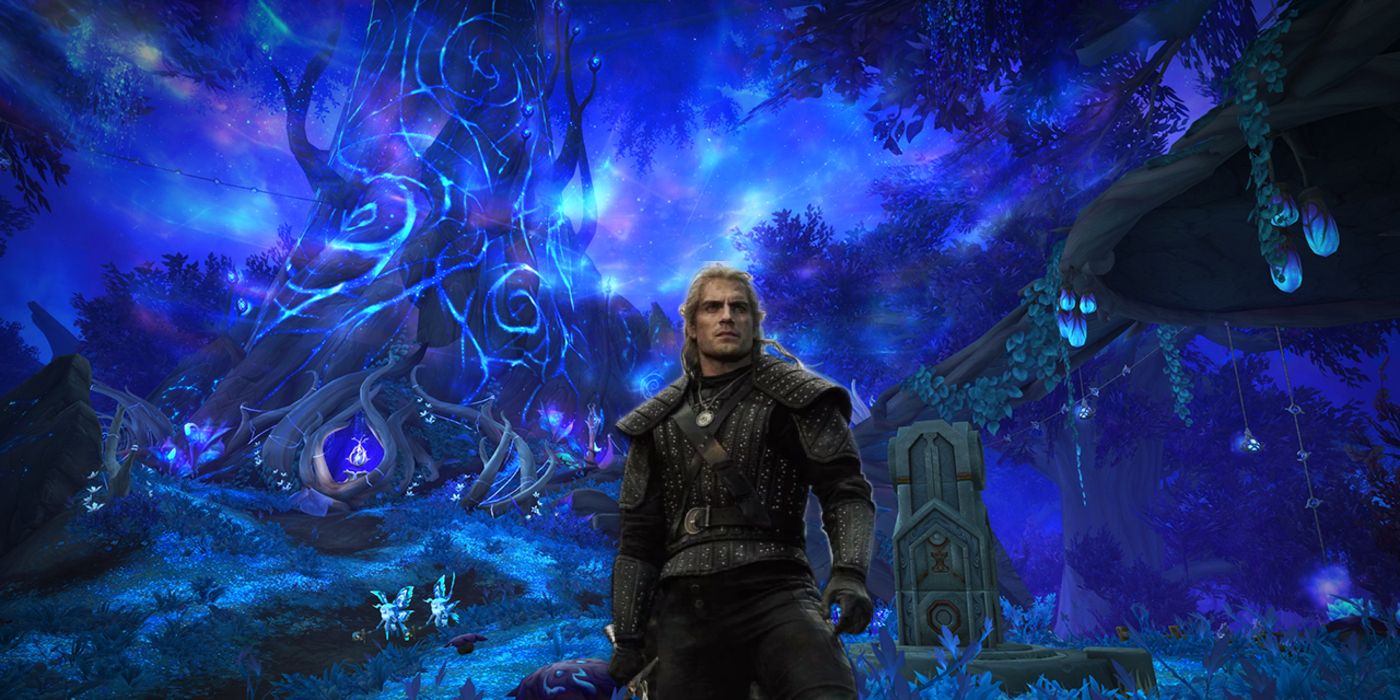 A World of Warcraft: Shadowlands Witcher reference has been found, and it puts a new spin on perhaps the most famous song to emerge from season 1 of the Netflix series. World of Warcraft: Shadowlands is the latest expansion for Blizzard's MMORPG and released earlier this week, and while many players are getting acquainted with the new Shadowlands environments, more and more Easter Eggs are being uncovered by particularly perceptive fans.
Of course, any veteran World of Warcraft player will know to keep their eye out at virtually every point of a new expansion, as the game is well-known for its love of pop culture references and hidden Easter Eggs. World of Warcraft references have ranged from extremely small nods to pop culture fads to much more significant gestures, such as the inclusion of an NPC to celebrate the life of a player who passed away. Many references are often to other fantasy properties, since those slot into the game quite seamlessly, and it seems that The Witcher's "Toss A Coin To Your Witcher" was so catchy that Blizzard developers decided to include their own version of it within Shadowlands.
Related: How Many People Are Playing World Of Warcraft?
The Shadowlands Witcher reference, as documented by Wowhead, features a character called Gwynceirw "The Winter Wolf" and their companion, Daffodil. Players can find them on the map marked by stars and watch as Daffodil's signing disturbs a creature that Gwynceirw then has to slay. If players want, they can also throw an item called "A Faintly Glowing Seed," located around the event, at The Winter Wolf, earning themselves the "Toss a Seed to Your Hunter…" achievement. Once the monster is slain, Daffodil also attempts to launch into "Toss a Seed to Your Hunter" to celebrate, earning a grunt from Gwnyceirw. Here's what the characters look like: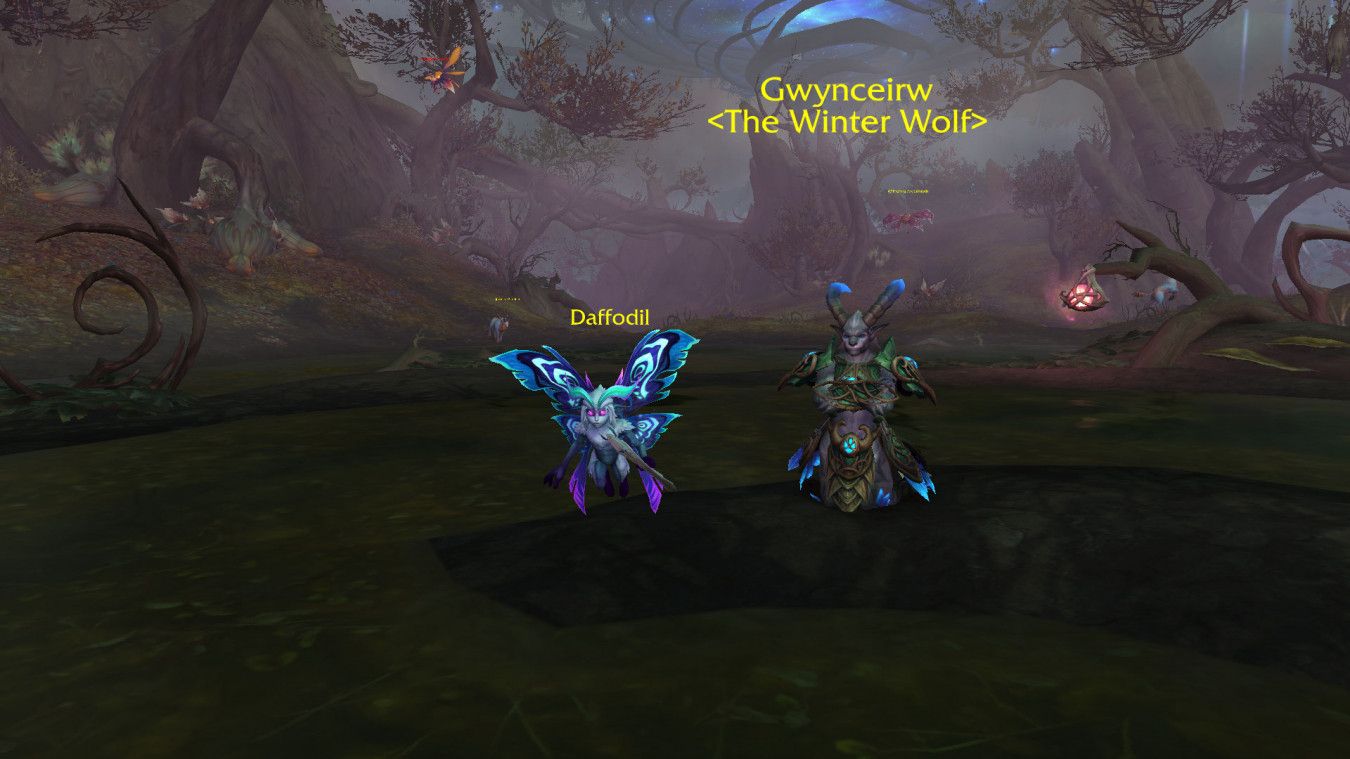 And here's a glimpse at the dialogue that plays once The Winter Wolf slays the monster:

While there will be plenty of other World of Warcraft: Shadowlands references uncovered by fans over the next few weeks (and months, probably), the Shadowlands Witcher reference is a standout for how detailed it is. It's an amusing nod to one of the biggest fantasy pop culture events of the last few years, and Blizzard's take on both Geralt and Dandelion's characters is spot-on.
The World of Warcraft: Shadowlands Witcher reference is another example of a sentiment that's been pretty common in the early going of the expansion: it's a return to form for the MMORPG that hits on some of the core elements that made it popular. It's a wildly different game experience from something like World of Warcraft: Classic, but Shadowlands hasn't lost the charm that makes each expansion fun to dive into and explore.
Next: The Witcher: 10 Hilarious 'Toss A Coin To Your Witcher' Memes That Will Make You Laugh Out Loud
Source: Wowhead