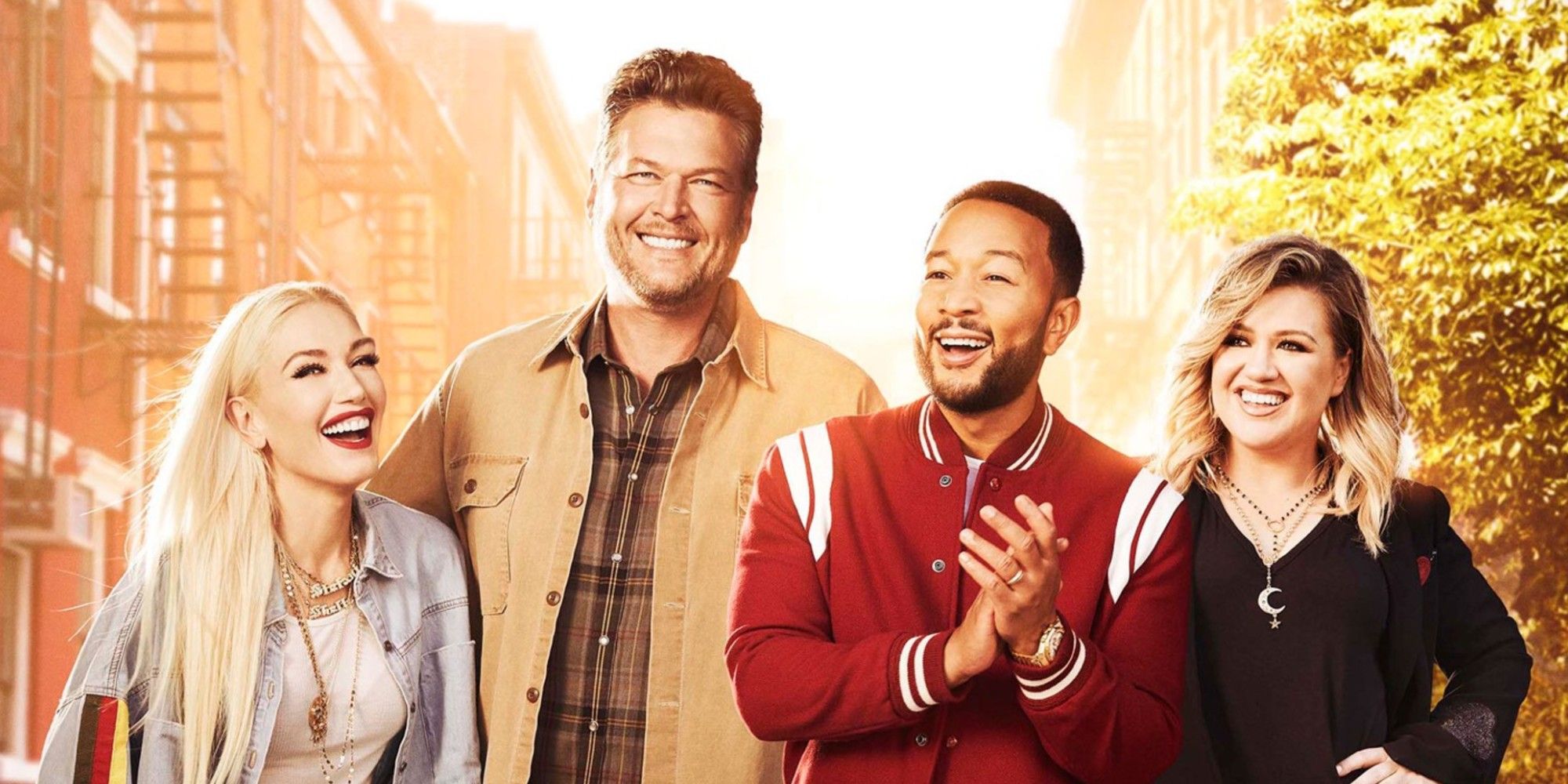 Some coaches have led various teams of singers to win their respective seasons of The Voice, while other coaches have struggled to win the show even once. In 19 seasons, the American edition of The Voice has featured 14 famous singers as coaches. The original four were Blake Shelton, Adam Levine, Christina Aguilera, and CeeLo Green. However, Christina left after doing six seasons, and CeeLo left after just four. Seasons 4 and 6 featured the first major modifications to the coaches' lineup, bringing on Usher to take over for CeeLo and Shakira to take over for Christina.
In the years that followed, NBC invited industry heavy-hitters like Gwen Stefani, Pharrell Williams, Miley Cyrus, Alicia Keys, and Jennifer Hudson as coaches on The Voice. But most of those superstars were just recurring coaches that came back every other season (if that), never really sticking around for longer periods of time like Blake Shelton and Adam Levine did. On season 14, the network made a huge splash when it landed Kelly Clarkson as a coach for the first time. She was indeed a huge success with the fans and has returned for every subsequent season. On season 16, it was John Legend's turn to enter the fold and never look back. The most recent new coach is Nick Jonas, who got cast on season 18 and is slated to return (in Gwen's place) on season 20.
Related: The Voice: Contestants Who Had The Most Successful Careers Post-Show
With that said, not all The Voice coaches are created equal, nor do they have the same ease (or luck!) to interact with their teams of singers. The coaches with the most wins on the show happens to be Blake Shelton, unsurprisingly, and it's not even close. In total, Blake's team has won the show seven times. In second place are OG coach Adam Levine and newbie coach Kelly Clarkson, each with three wins. Then, every other coach who has managed to win the show is tied for third place with a single win. This includes Christina Aguilera, Usher, Pharrell, Alicia Keys, and John Legend. Therefore, this means that coaches Gwen Stefani, CeeLo Green, Shakira, Miley Cyrus, Jennifer Hudson, and Nick Jonas never managed to lead a team to win the show.
It should be noted that The Voice season 19 is still happening on NBC, so the aforementioned honors are from the show's first 18 seasons on the air. Blake Shelton maintains a very healthy first-place lead, but the fans should also remember that he had 18 seasons to win seven times. In turn, it is extremely impressive that Kelly Clarkson has won three of the five seasons that she's been featured in. It took Adam Levine 16 seasons to win thrice, but it only took Kelly Clarkson four seasons to accomplish that.
It's always fun to keep up with the numbers behind The Voice, particularly because most of the coaches do come back and forth over the years and thus provide interesting statistics for the fans.
More: The Voice: How Much Money Do The Coaches Get Paid To Be On The Show?
The Voice season 19 airs Mondays & Tuesdays at 8 pm ET/PT on NBC.