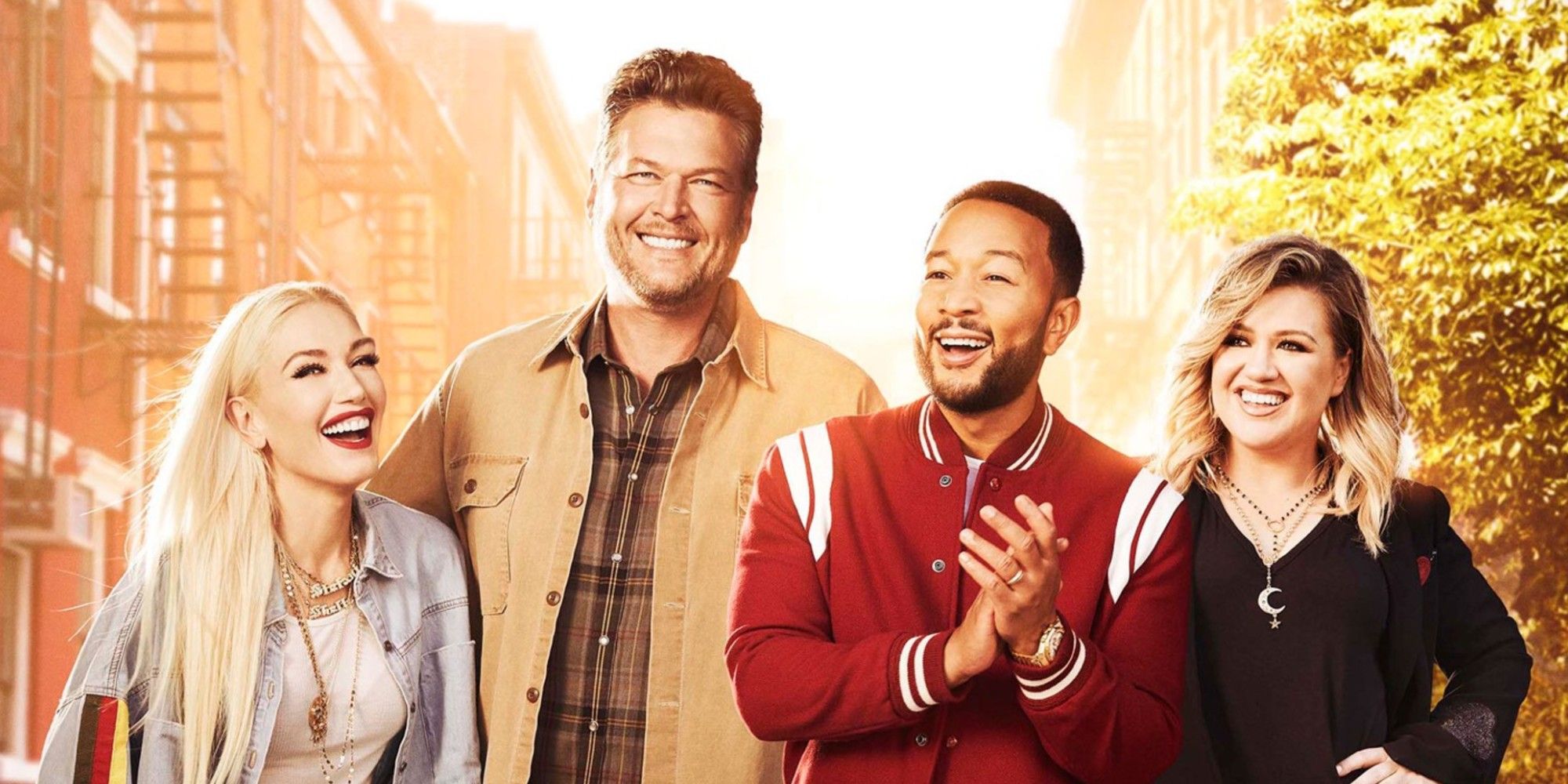 The Voice season 19 is well underway, and the fans are curious to find out how much the coaches get paid to be on the show. Since it first premiered in 2011, The Voice has been a huge hit not only for NBC but also for the huge stars that are featured on the show as coaches. Every season, the show features a cast consisting of four well-known musicians who sit in their respective rotating red chairs and get to mentor and judge very talented up-and-coming singers for a few months. This is enjoyable enough of a gig for music lovers to be interested in, but it's also a pretty significant cash cow for these superstars.
For one, all of the coaches that are brought onto The Voice typically get a career boost from being on the show. At least, that is the platform that the show provides, but it's up to one's charisma, talent, and personality to take it from there. As an example, Maroon 5 frontman Adam Levine became a household name after appearing on the show, and Blake Shelton went from rising country singer to a chart-topping superstar in the years since The Voice started. But exposure is not the only benefit that comes with the series. Instead, given how popular this talent competition has become, the network can afford to compensate these coaches very well.
Related: The Voice: Gwen Stefani Replaced By Nick Jonas As Coach For Season 20
According to a report from Variety, Kelly Clarkson is reported to make upwards of $15 million per season of The Voice. That is because, in order to incentive the American Idol star to join this other talent competition as a coach, the producers were apparently willing to negotiate just about any deal. When it comes to longtime coaches Blake Shelton (who hasn't skipped a single season of The Voice since he joined the show on season 1) and Adam Levine (who left after season 16), their reported contracts stipulated that they'd receive around $13 million dollars per season, per Distractify. Miley Cyrus was featured as a coach during two seasons and seems to also have received $13 million for each of them. In turn, those same sources also indicate that Gwen Stefani and Blake Shelton were paid an even higher amount than normal in order to let the show explore their ongoing personal relationship.
It should be noted that, unlike most other reality competitions, The Voice always airs two seasons per year. This means that a coach making $13 million per season is actually earning $26 million per year for appearing on both seasons of The Voice in the same given year. That's definitely the case for Blake Shelton, who has appeared in all 19 seasons of the series, and it is also Kelly Clarkson's case since she joined the show as a coach on season 14. All things considered, this is a pretty significant amount of money for musicians, particularly during these times of COVID-19 when touring is extremely limited.
Needless to say, there are plenty of incentives for musicians to appear on The Voice. It's no wonder that so many big names have chosen to join the show and decided to stick around for a few years.
More: The Voice: Gwen Stefani's Mentor Julia Michaels' Tattoos Meanings Explained
The Voice season 19 airs Mondays & Tuesdays at 8 pm ET/PT on NBC.
Sources: Variety, Distractify