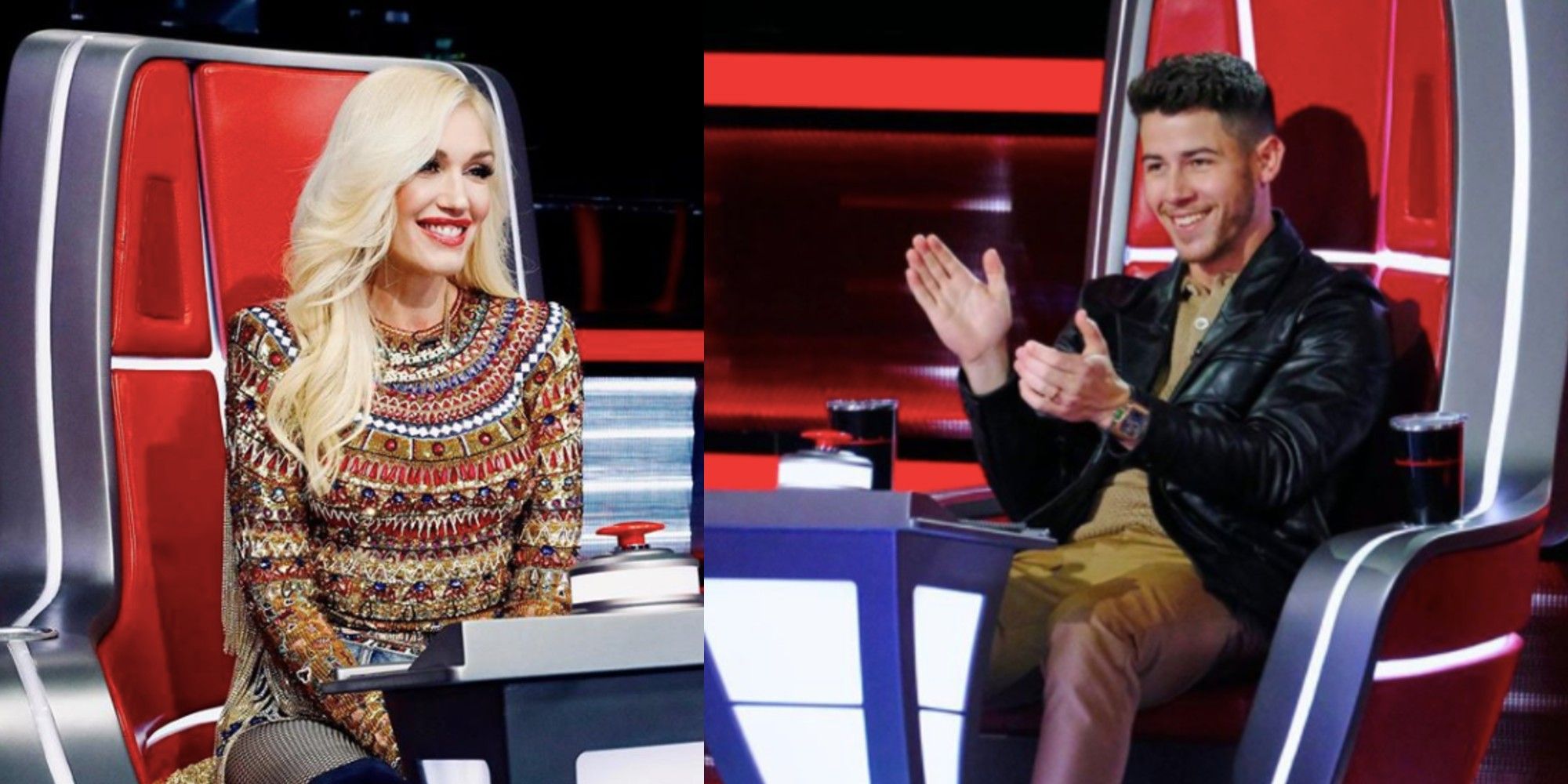 The Voice has officially announced that coach Gwen Stefani will be leaving her red chair after this season and will be replaced by singer Nick Jonas. The fans have been vocal about their opinion on this, and we can't say that they are pleased.
Gwen Stefani has been an on-and-off judge for The Voice, joining the panel for the first time for Season 7. Since then, she's been a judge for seasons 9, 12, 17, and 19. Overall, it seems like she cannot sit through more than one season at a time! Fans are generally vocal when it comes to Gwen's on-screen antics. So, how are fans taking her departure this time around?
Related: The Voice: Gwen Stefani's Mentor Julia Michaels' Tattoos Meanings Explained
CountryLiving took a look at The Voice fans' reactions to the news posted on Twitter. The tweet from the show's official Twitter page read, "Nick is back! @NickJonas returns to #TheVoice next season with @BlakeShelton, @KellyClarkson, and @JohnLegend." The host of The Voice, Carson Daly, also made the announcement on The Today Show. The upcoming season of the show, The Voice season 20, will premiere in early 2021. To get a little taste of what next season is going to look like, and to feast your eyes on the newest judge, you can watch the comical promo and Nick Jonas' judge reveal in the tweet below.
A few negative comments from longtime viewers of The Voice were seen in the replies. As an example, comments like these were in the replies: "Team Gwen," "Please bring back JHud!! or Alicia!!", and "Unfortunately not a fan of Nick why can't Gwen stay for more then 1 season she is still my favourite." Others were very excited to see him return. A fan even tweeted, "I need a gay rom com with @blakeshelton and @nickjonas." We do love seeing their bond on-screen, but do we love it more than his chemistry with Gwen? Another fan on Twitter went the extra mile and proposed his idea of a 'perfect' panel of judges, "My dream team of Coaches: Alicia, JHud/Kelly, John, Nick."
Nick Jonas is also not a new face to The Voice's panel of coaches. However, he has only one season of experience under his belt. He was a coach for the first and only time during season 18. Rumor has it that he made his departure to make way for Gwen Stefani to come back on season 19. The only original judge that is still on the show, and the only judge to participate in every season of the show, is Blake Shelton.
Next: The Voice: What Fans Are Questioning About the Season 19 Mentors
Source: CountryLiving, Twitter