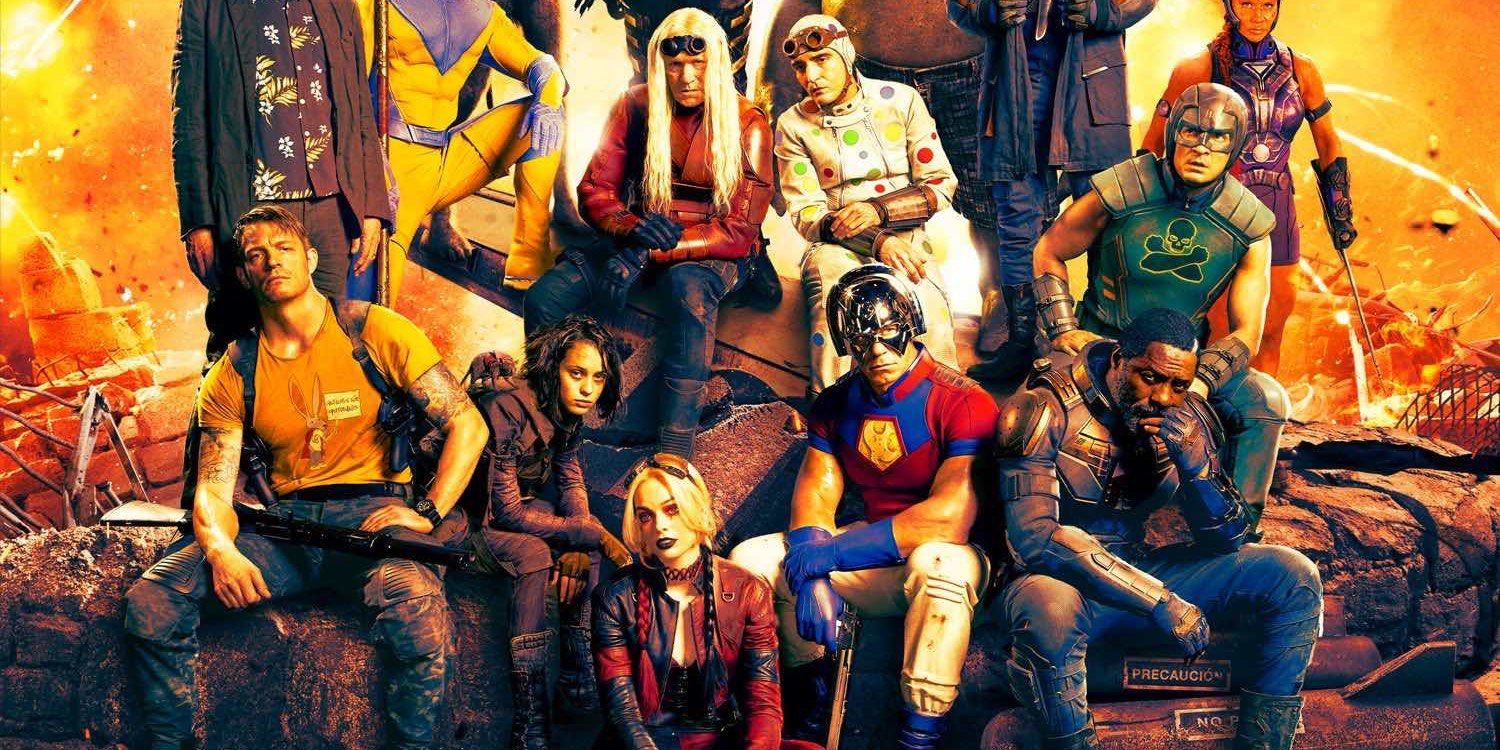 James Gunn has confirmed that The Suicide Squad will have a panel at CCXP this year. The Suicide Squad is currently set to be released on August 6, 2021. It serves as both a sequel and a reboot of 2016's Suicide Squad. Several actors are returning from the previous film, like Margot Robbie, Joel Kinnaman, Viola Davis, and Jai Courtney. However, The Suicide Squad will not explicitly be related to Suicide Squad. Gunn was brought on the project in 2018, after he was briefly fired from Guardians of the Galaxy Vol. 3 when some old controversial tweets of his resurfaced.
CCXP, also known as Comic-Con Experience, is a Brazilian entertainment and comic convention. The convention started in 2014, pulling in over 100,000 attendees during its first year. Attendance for the convention has only increased, with 2019's CCXP having almost 300,000 attendees. The con has largely based itself on San Diego Comic-Con, and managed to pull in big name guests and panels from its inception. Despite being relatively new compared to cons like SDCC and NYCC, CCXP has quickly become another source for breaking news and exclusive panels and clips. Last year, Marvel Studios even shared the first footage from Eternals at CCXP.
Related: The Suicide Squad Could Be Breaking One Rule That Will Upset Fans
Via James Gunn's Twitter, the writer-director confirmed that The Suicide Squad will have a panel at this year's CCXP. The convention itself will take place from December 3-6, with The Suicide Squad's panel airing at 5pm on the last day of the con. There will also be panels for the HBO fantasy series His Dark Materials and Wonder Woman 1984, along with other big-name properties.
Like nearly every convention during 2020, CCXP will be entirely virtual. As COVID-19 cases spike all over the world, many deemed it too dangerous for the convention, which attracts attendees from numerous countries, to be held in person. Other notable cons, like SDCC and NYCC, also held virtual conventions this year. The reception to some of these digital conventions, particularly San Diego's Comic-Con @Home, was mixed. But, a lot of that could be largely attributed to big players, like Marvel Studios and DC Films, choosing not to make appearances because of the continuous delays that they had to make for their respective films' releases.
As it gets closer to 2021, and hopefully closer to a world where the pandemic isn't affecting every aspect of life, big studios may feel more comfortable sharing details about their projects because they're more secure about when the film will be released. Things are already looking better for CCXP, which has managed to attract some of the big guns like DC Films. Even though we're still about a year out from The Suicide Squad's release, we know there will be plenty of surprises coming our way. While it may be all virtual, checking out Gunn's The Suicide Squad panel at this year's CCXP will surely be an interesting experience.
Next: The Suicide Squad: Why There Are Two Separate Teams
Source: James Gunn