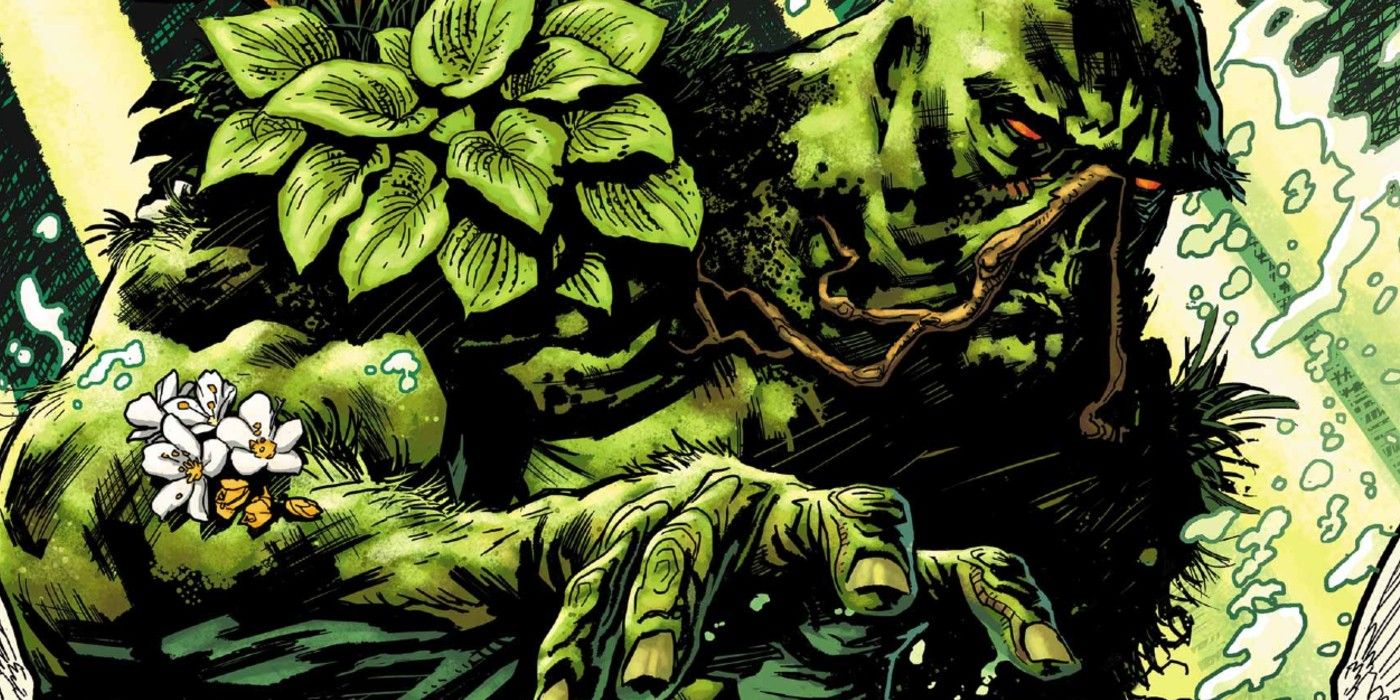 Spoilers for Justice League Dark #28 ahead!
The original Swamp Thing has been killed. The defender of the Green sacrificed himself to help stop the Upside-Down Man in the pages of Justice League Dark. However, in the latest issue, his teammate and friend Kirk Langstrom, AKA Man-Bat, discovers that Swamp Thing may be down, but not out. Written by Ram V, with art by Amancay Nahuelpan and colors by June Chung, the issue is in stores now.
Swamp Thing is an avatar of the Green, the embodiment of plant life on Earth. There have been many avatars before him, and when they meet their end, they become members of the Parliament of the Green. Swamp Thing was originally Alec Holland, who died in a lab explosion and was reborn as Swamp Thing. While he largely keeps to himself, recent years have seen him become a team player, assisting Wonder Woman's mystical Justice League team alongside Zatanna, Detective Chimp, his old friend John Constantine and Man-Bat. A friendship developed between Swamp Thing and Man-Bat, and in the wake of Swamp Thing's apparent death, Man-Bat may be the key to his return.
Related: Swamp Thing Just Shocked Constantine By Acting Like Him
After Zatanna banished the Upside-Down Man, the team stopped to take stock of their losses. As they reflect on those who passed, readers see Langstrom analyzing Swamp Thing's remains. Although there is not much left of him, Langstrom believes he has detected "evidence of some gamma-wave synchrony," or signs of consciousness, in the remains. He believes Swamp Thing is "waiting" to return.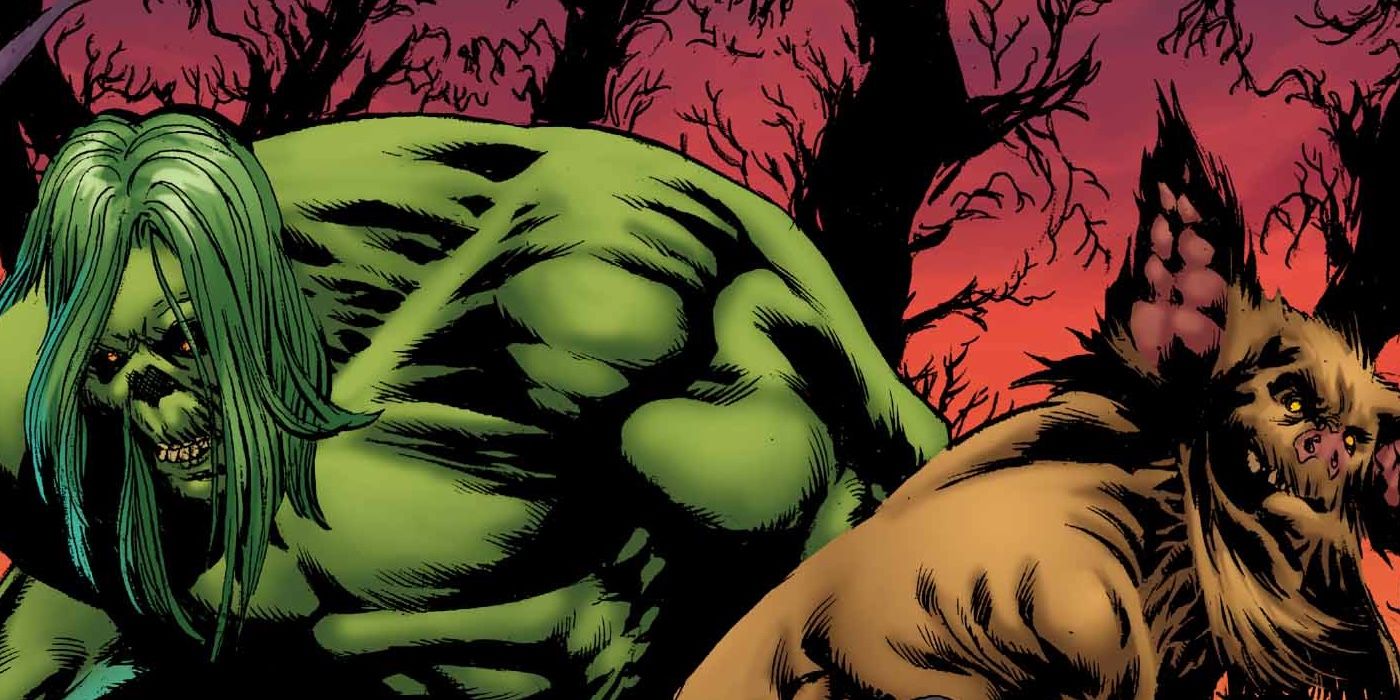 Langstrom is the first to notice signs of life in the remains and while the issue did not specifically say he would help revive Swamp Thing, the implication is there. Langstrom and Swamp Thing were friends, and it would make sense for Langstrom to want to be the one to bring his friend back.
Swamp Thing has been a fan-favorite character since his creation in the 70s, so it is likely he will not be gone long. An interesting possibility to consider is what will the new Swamp Thing be like? Langstrom detected signs of consciousness, but will he be able to recreate it like before? Or will fans get to see an all-new avatar of the Green? One upcoming event, Endless Winter, features a Swamp Thing-like character, but is set in the past; could DC be setting this up as a way to bring back a new version of the character? And if readers do get a new Swamp Thing, what happens to the previous one? Usually they shuffle off to the Parliament, but the most recent incarnation has shown some disdain for the Parliament, so this may be unlikely. Whatever the case, Swamp Thing is too cool a character to be gone for long.