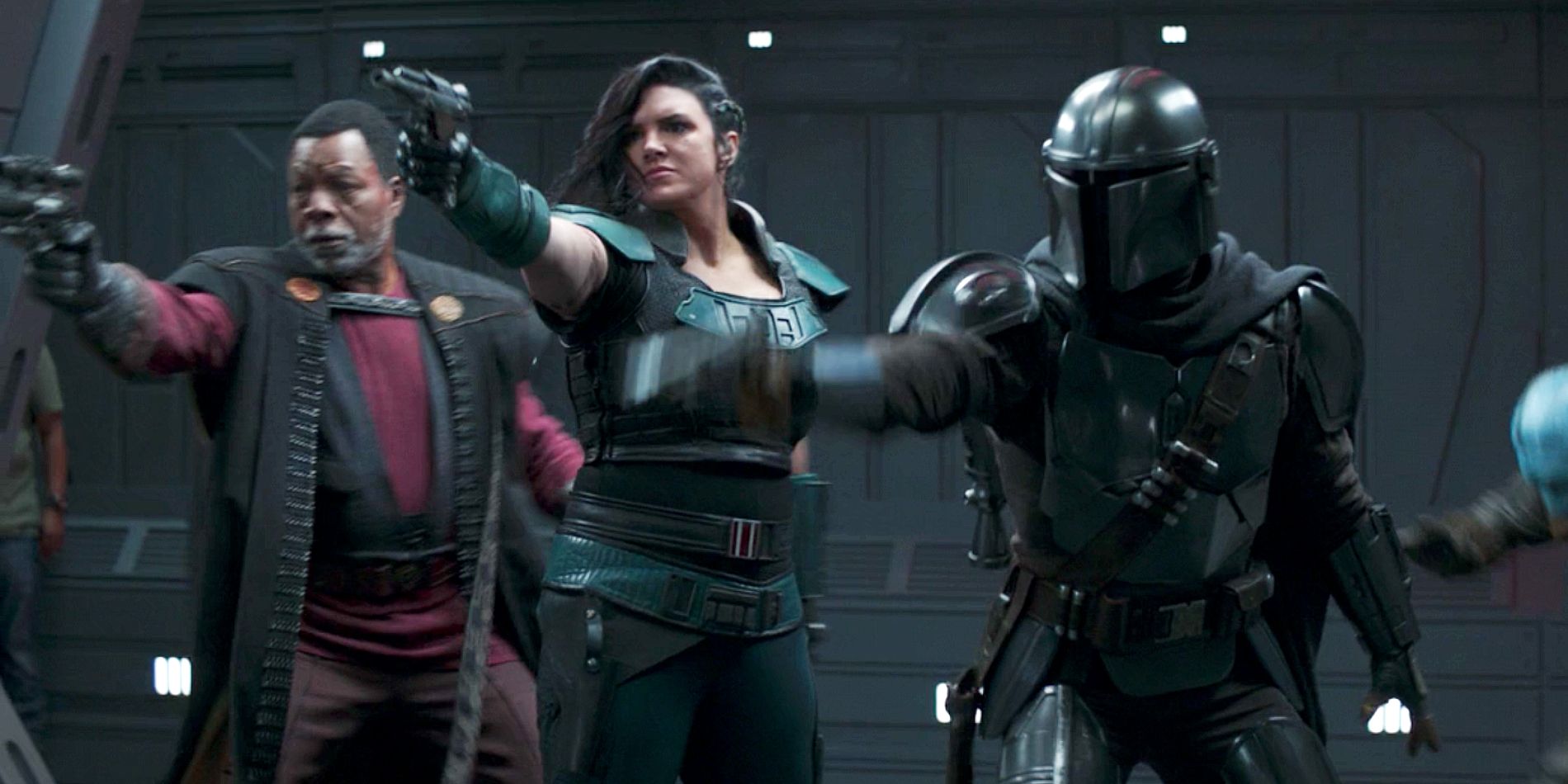 An update on The Mandalorian season 2, episode 4 has removed "Jeans Guy" from the Disney+ show. Jon Favreau's live-action Star Wars series is typically quite mindful of everything that is on the screen. The show has managed to include a variety of Easter eggs from across the galaxy far, far away, which has further encouraged fans to look through the show frame-by-frame to find new details. This same practice also led to a rare mistake going viral midway through season 2.
During The Mandalorian season 2, episode 4 – titled "The Siege" – Din Djarin (Pedro Pascal) teams up with old friends to help save Nevarro. He worked with Greef Karga (Carl Weathers), Cara Dune (Gina Carano), and Mythrol (Horatio Sanz) to destroy an old Imperial base. After the team successfully initiates a destructive sequence, their escape led some viewers to spot someone who wasn't supposed to be there. On the left side of one particular shot, half of a crew member's body can be seen. He sticks out with his green shirt, wristwatch, and jeans, and fans quickly began spreading the mishap across the internet once it was discovered.
Related: Every Egg In The Mandalorian So Far
After just a week on Disney+, the streaming service has already updated the episode to remove "Jeans Guy" from The Mandalorian. The moments where he used to be seen are now completely devoid of his presence. The removal of Jeans Guy appears to have been done using CGI instead of cropping the shot tighter to keep him out of frame.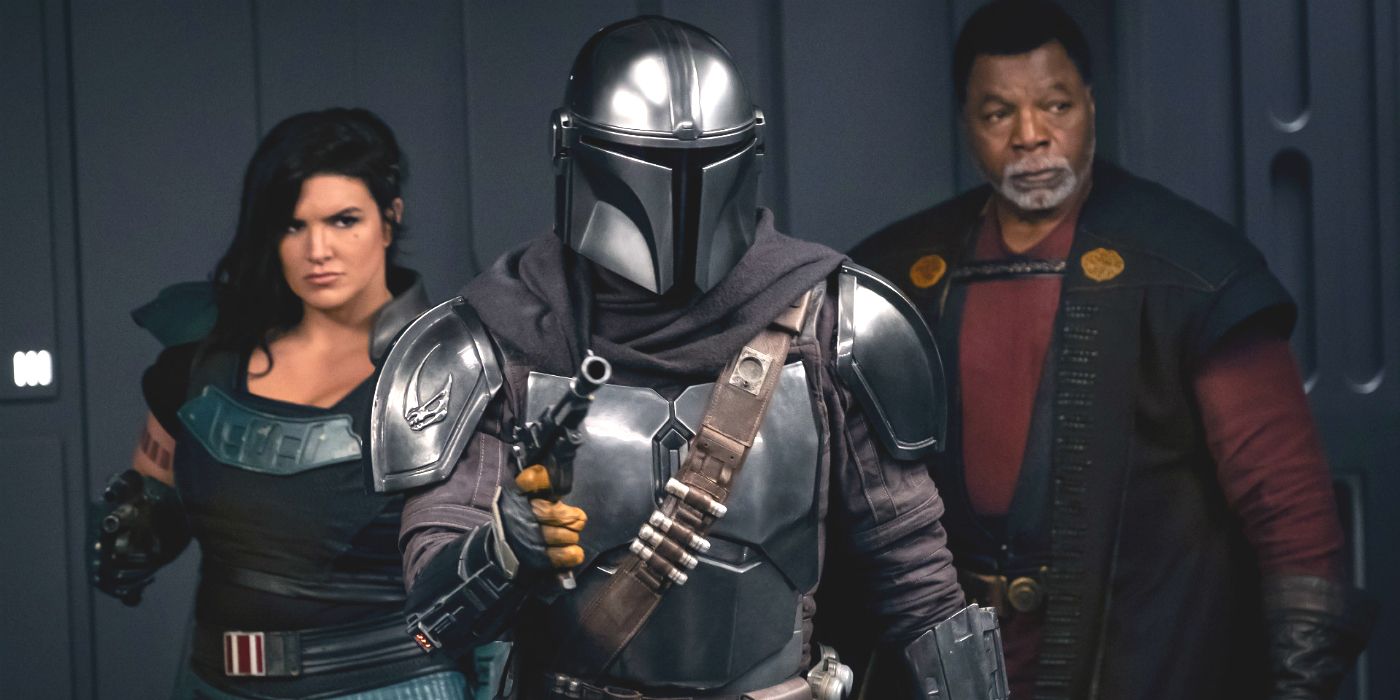 The Mandalorian is far from the only show where unintentional errors were not caught during production or post and made it to air. Game of Thrones famously had a Starbucks cup sitting on a table during season 8, but HBO moved much faster than Disney to clean up this mistake. More recently, The Crown season 4 even included a surprise cameo from a mouse, as one can be seen running across the floor in episode 3. Whether the latter was intentional or not has been up for debate, but it is clear The Mandalorian didn't intend on including Jeans Guy.
Disney+ might be free from Jeans Guy forever, but he will inevitably continue to live on with the memories of fans. His appearance already inspired fans to create fake toys and he immediately became a very obtainable choice for cosplay. If background characters as small as Willrow Hood can inspire a massive fandom and become a staple of Star Wars Celebration, there's no limit to what Jeans Guy's legacy will become. Disney+ can remove him from The Mandalorian, but the screenshots and memories of him will last.
MORE: Mandalorian Characters Who Deserve Their Own Spinoff
Source: Disney+