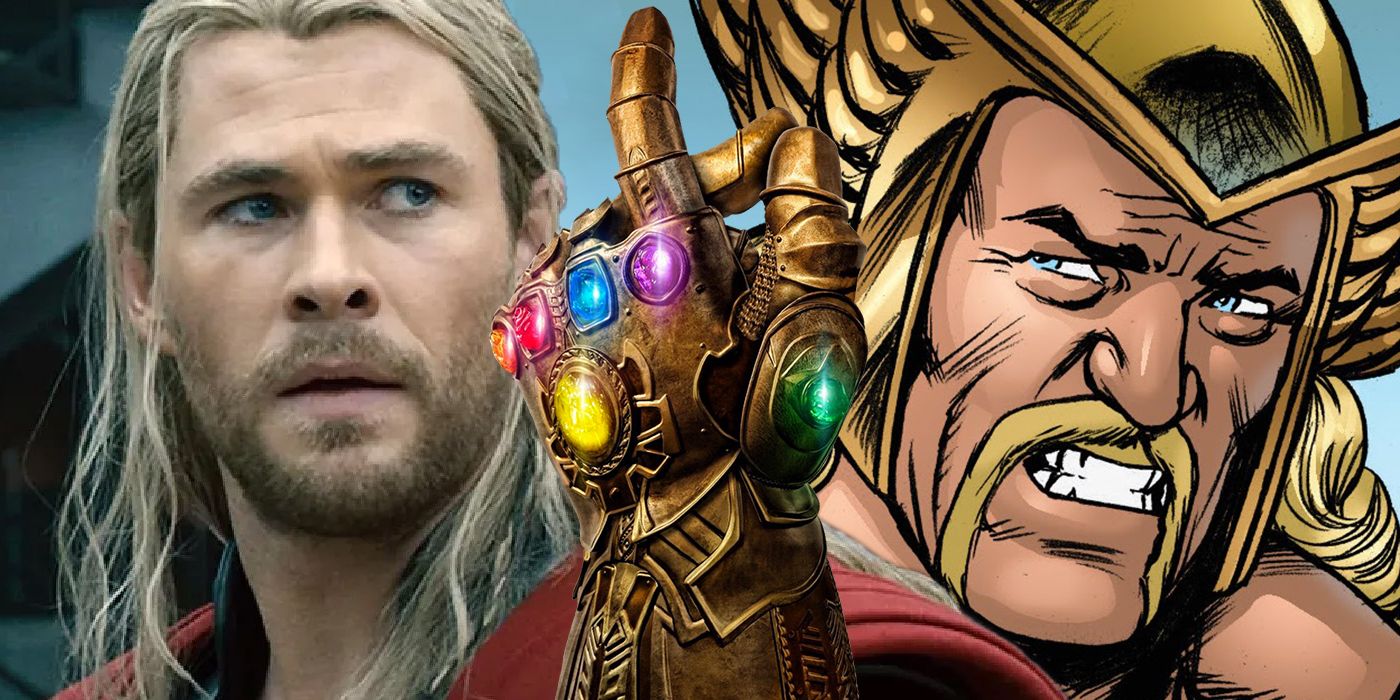 Warning! Spoilers for The Boys: Dear Becky by Garth Ennis, Russ Braun, Tony Avina, Simon Bowland, Darick Robertson, and Joe Rybandt below.
When heroes or villains acquire a weapon as strong as the Infinity Gauntlet, there are boundless options to what they can do with it. However, instead of rewriting reality, The Boys' version of Thor used his time with 'Eternity Gauntlet" for his own pleasure – and it came back to haunt him.
The Boys' comic and television universe features heightened, depraved versions of popular Marvel and DC Comics heroes who are hung up on power and corporate greed. In both the show and in the comics, versions of Superman (Homelander), Wonder Woman (Queen Maeve), The Flash (A-Train), Green Lantern (Lamplighter), and even Wolverine (Ground Hawk) – as well as other members of the superteams the Justice League (The Seven), X-Men (G-Men) and Teen Titans (Team Titanic) – have all made some questionable moral decisions. However, more recently, The Boys' version of Thor debuted and quickly rose up the ranks of most depraved hero.
Related: The Boys Comics Writer Wants A Board Game Based On The Show
Taking place twelve years after the original series wrapped up, The Boys: Dear Becky continues the journey of Hughie, Billy Butcher, Frenchie, and the rest of the team. The Boys are informed that Vought-American's Mediacorp section is introducing their own superhero team, the Skorchers. To extract more info, Butcher goes to the funeral of Norska, the former wife of Vikor, the Mighty Warrior (aka Thor). After the funeral is over, Butcher catches Vikor having sex with a woman on his wife's casket in a backroom. When asked what Butcher wants, Billy lets him know that he's got footage of Vikor pleasuring himself with the "Eternity Gauntlet.'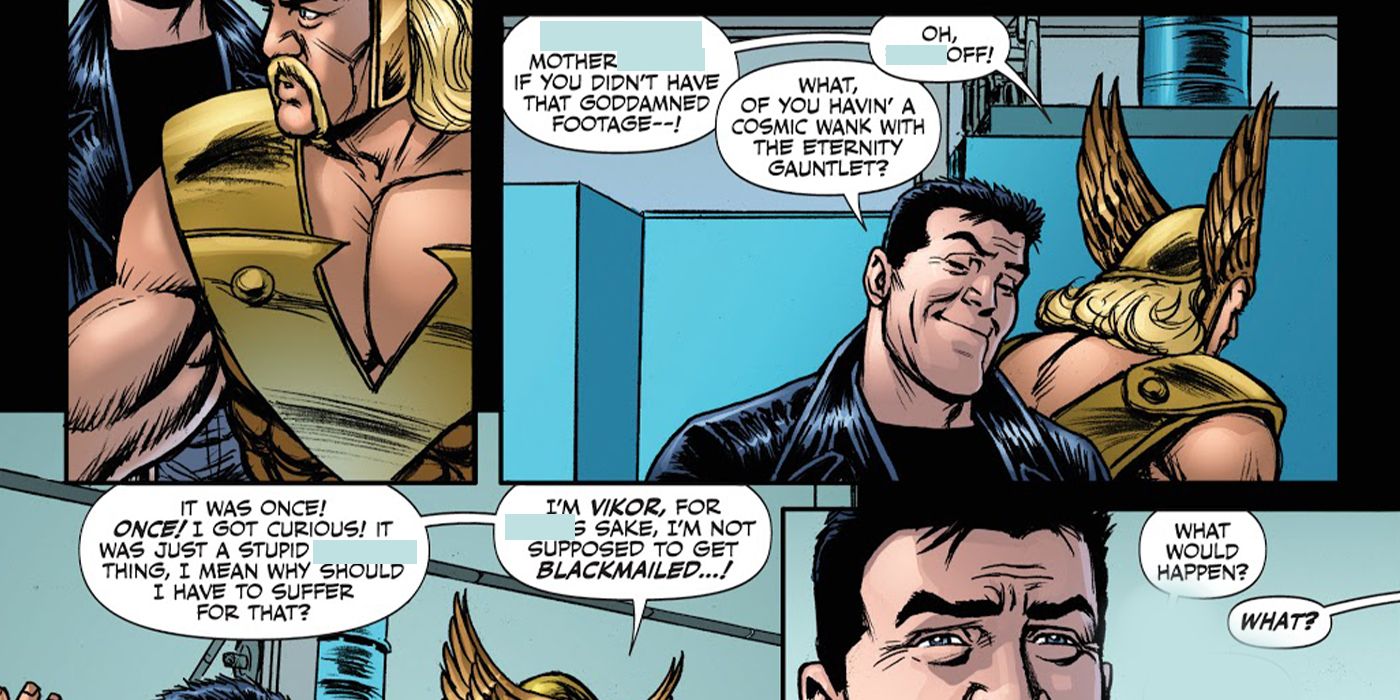 It's very par for the course for one of Earth's Mightiest Heroes in The Boys' universe to use the equivalent of the Infinity Gauntlet for their own self-pleasure. Vikor admits that he was "curious" and that he's too powerful to be blackmailed. That's when Butcher grabs him and burns him alive in a nearby cremator next to his wife. Vikor lives because like Thor, he can't be killed that easily, but Butcher makes sure to leave a mark.
Whether or not The Boys Amazon series decides to introduce their own version of the Infinity Gauntlet like the 'Eternity Gauntlet' remains to be seen. But, unlike some of the more messed-up aspects of character's histories in the comic that are too out there to transition to the small screen, it's totally believable that someone in The Seven would use the powerful artifact in such a depraved way.
Next: The Boys: Lamplighter's Sage Grove Explanation Introduces A Plot Hole