There is so much unrest, and uncertainly in the world right now, it is nice to know that one thing has stayed the same: regardless of what is happening outside, The Bachelorette is still up and running. The newest lady looking for love is named Tayshia Adams. She took over for the former bachelorette, Clare Crowley after Crowley left the show following only two weeks of filming.
RELATED: Why Bachelorette Fans Think Clare Is The Villain Of Her Own Season (Or Is She Just A Victim Of Bad Editing?)
Tayshia Adams is beautiful, smart, family-oriented, and motivated to see real change in the world. There is no doubt that she is a strong and independent woman who deserves a man who will love and respect her for all of her days. She is a queen, who is narrowing her marital prospects down one by one, week after week, hoping to find her forever partner and equal.
10

Demar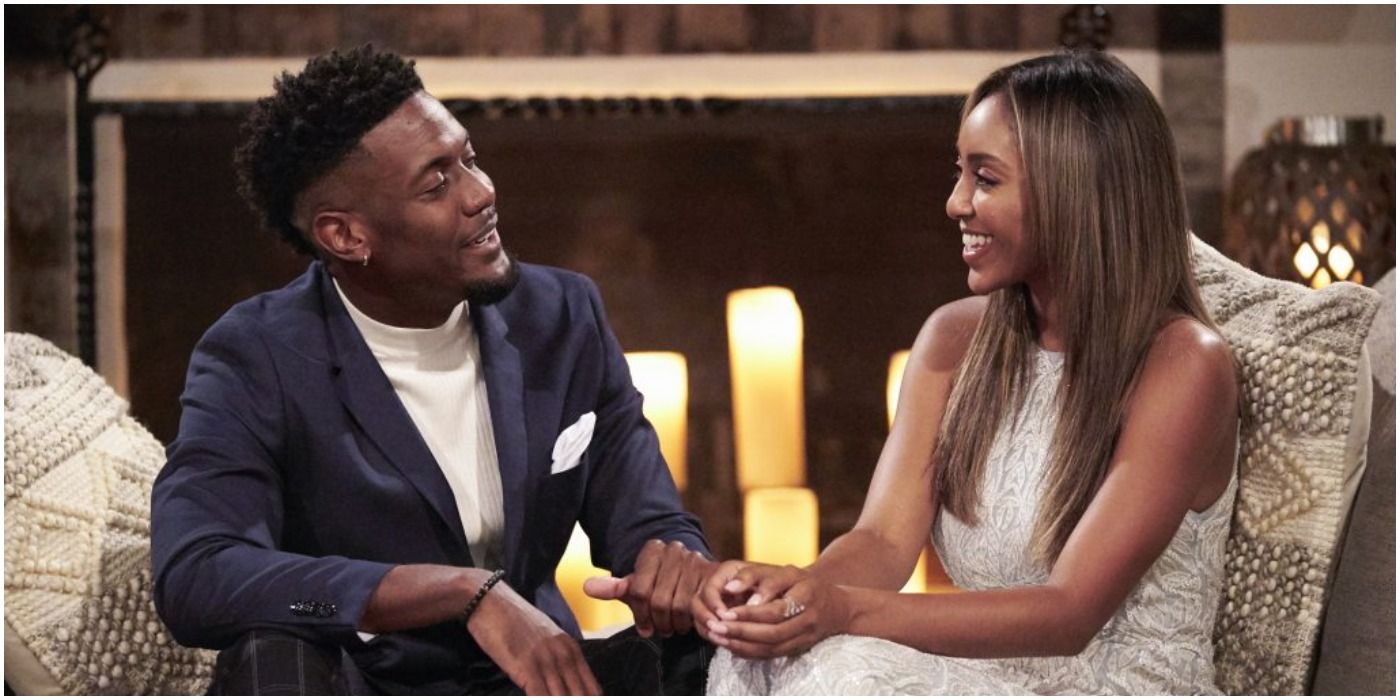 Host Chris Harrison warned the world that contestant Demar would rise to the top as a fan favorite. He has, and Tayshia might be taking notice. While the dreamy spin instructor is still pretty young at only twenty-six years of age, he is mature enough to know that he is ready to take the next step in life and settle down.
As far as marriage material goes, audiences know that Demar Jackson is driven and ambitious. He has big plans in the future, and Tayshia, no wallflower herself, will likely be drawn to a guy wanting so much out of life. One word of caution to this suitor: he may want to take down some of those social media pics and posts containing other ladies.
9

Ed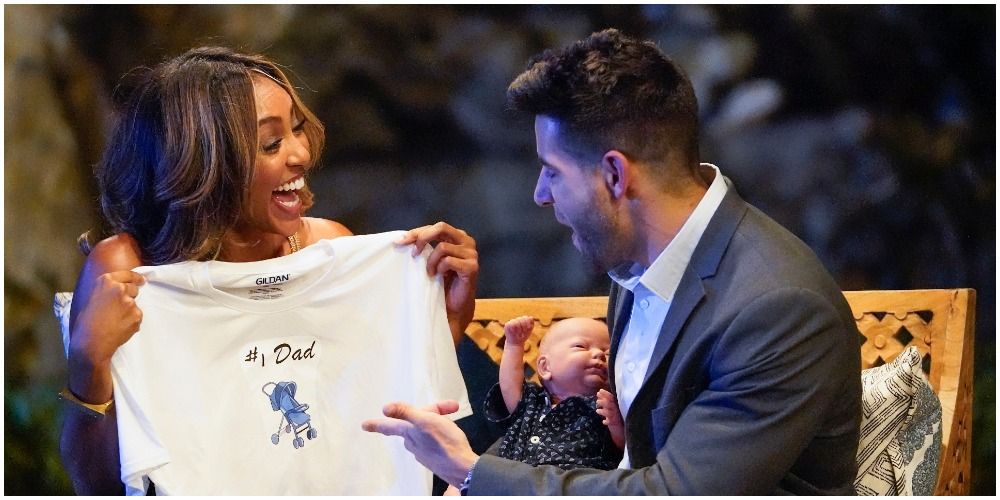 Do you know what makes a good husband? A man who will fight for you no matter what. Fans saw this from Ed Waisbrot when he really put everything on the line to get a few moments alone with Tayshia. Ed and Tayshia are both sun and beach lovers. She resides in sunny California, and he has roots in warm and tropical Florida.
They both speak their minds. Tayshia has had words regarding human and civil rights, and Ed doesn't hold back either. Both are educated, and there is room for years of intelligent and respectful conversation between the two. As for marriage material, Ed has been around the block living the single life, and he is sure that he is ready to become someone's Mr. Right.
8

Bennett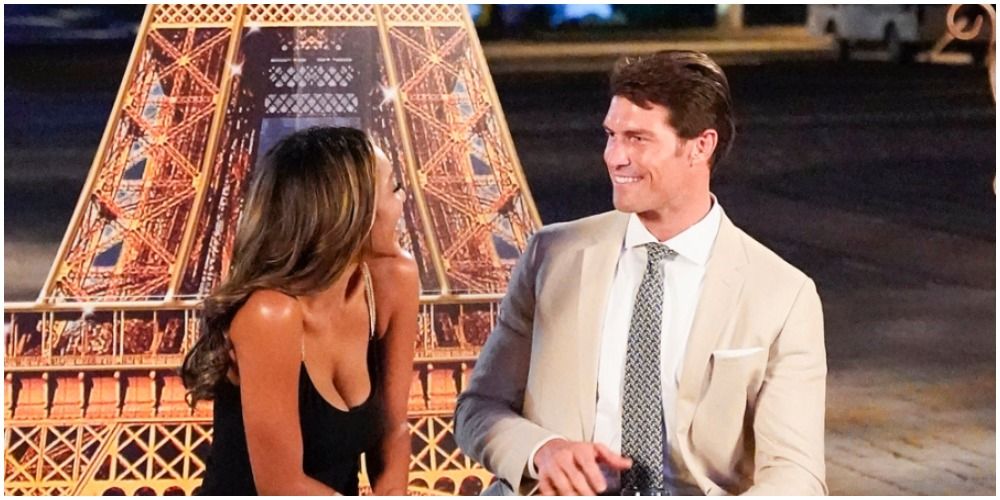 Bennett, the handsome wealth management consultant from New York City is hanging in there. After the last episode and challenge, he is really starting to get his head in the game and is feeling the show's realness and his own intentions.
RELATED: Bachelorette Fans Want To Protect Bennett At All Costs–Here's The Best Twitter Reactions
Maybe it was that whole fake proposal-hot pepper thing, or maybe it is the fact that he is vying for a serious catch of a woman, but he doesn't seem to be messing around here. Fans are eager to see what he brings to the contest in weeks to come.
7

Riley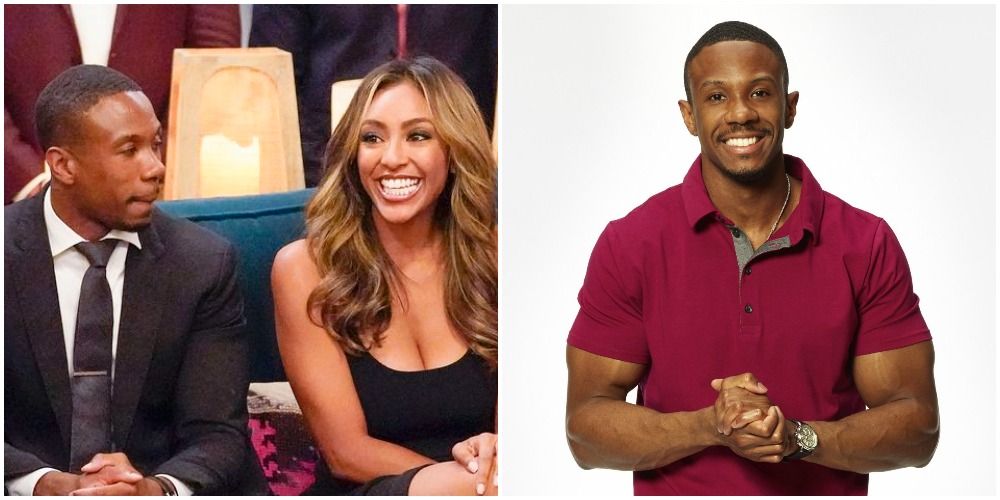 Fans have their eyes on Riley, and Tayshia seems to as well. Riley is a hustler. The guy has been grinding it out for decades in order to become successful. He holds down several jobs, including attorney, sports agent, and real estate agent.
A guy who knows this level of dedication will also know that hard work and devotion are essential to making a marriage work. He has also been vocal regarding his hopes to marry and start a family. He even has a few future family trips swirling around in his head. Sure this seems a bit premature, but at least the guy has a plan.
6

Joe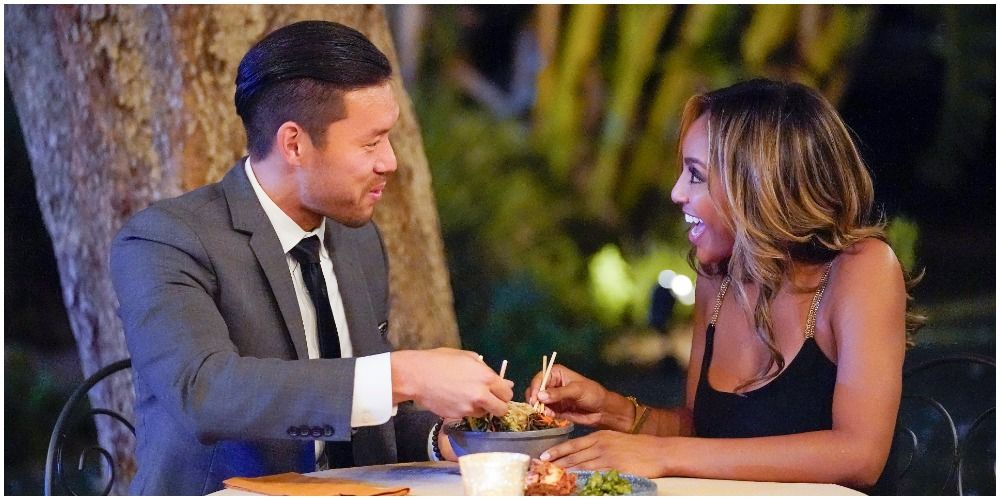 t thirty-six years old, it is likely that Joe knows what he wants and doesn't want in a partner. Being in his line of work in the medical field, he has seen some things. He recently beat COVID-19 and knows that life is too short to be messing around. Joe can talk shop with this bachelorette considering she has a background in the medical field and he works in anesthesia.
RELATED: Bachelorette: Everything The Guys Sent Home Have Said About Clare On Social Media
He basically rules his field, having been voted one of the "Top 20 Most Eligible Doctors and Medical Professionals in New York City." The only true concern with him is that he might be a bit too into his work to focus on other aspects of his life…like his lady.
5

Zac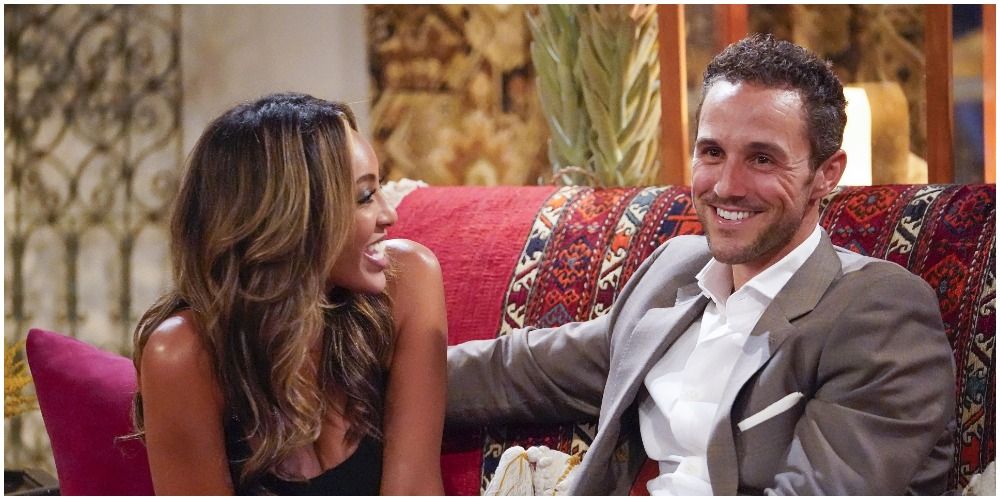 Zac is also a strong contender when it comes to winning the heart of lovely Tayshia Adams. Like Joe, Zac is thirty-six years old and perhaps wise enough to make smart moves when it comes to longstanding relationships. He is a self-made man, having co-founded a sober living facility in New York City.
Zac has one of the best backstories of all the guys. He has overcome a lifetime of addiction issues and seems about as clear-headed and emotionally and mentally stable as any other prospect. He has been through the wringer and has come out on the right side of life. Additionally, like Tayshia, Zac has a strong love for his family, which is evident per his social media channels.
4

Ben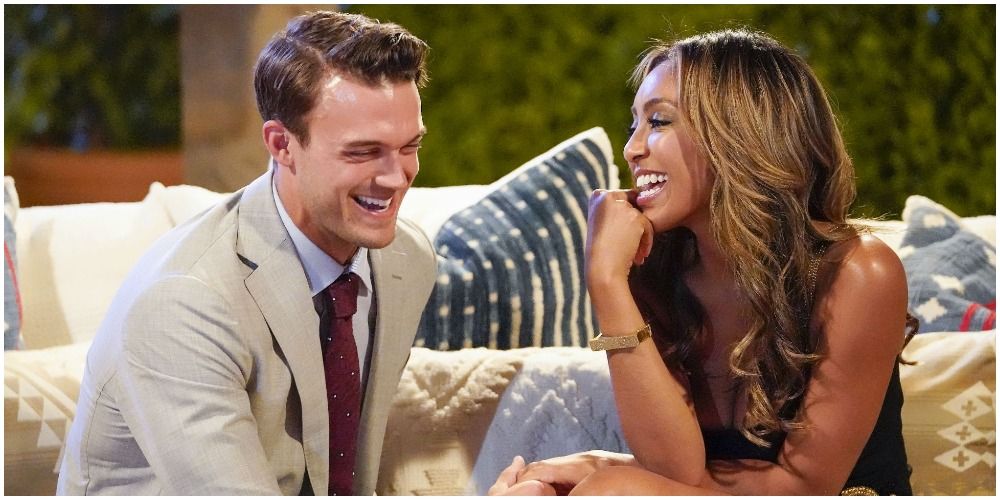 Ben has a lot going for him, starting with those abdominal muscles, but is he really marriage material? Good looks can get you through the front door, but is there any staying power with this hunky fitness coach? Signs point to yes. Ben isn't only focused on health and a rock hard body; according to his social media, he is also utterly devoted to his pups.
Everyone wants someone who looks at them the way Ben looks at his dogs. If he is this good with his fur babies, then maybe he will be a top-notch dad to future human babies. Ben also considers himself a romantic and loves to travel, similar to Tayshia, who has an itch for adventure herself.
3

Noah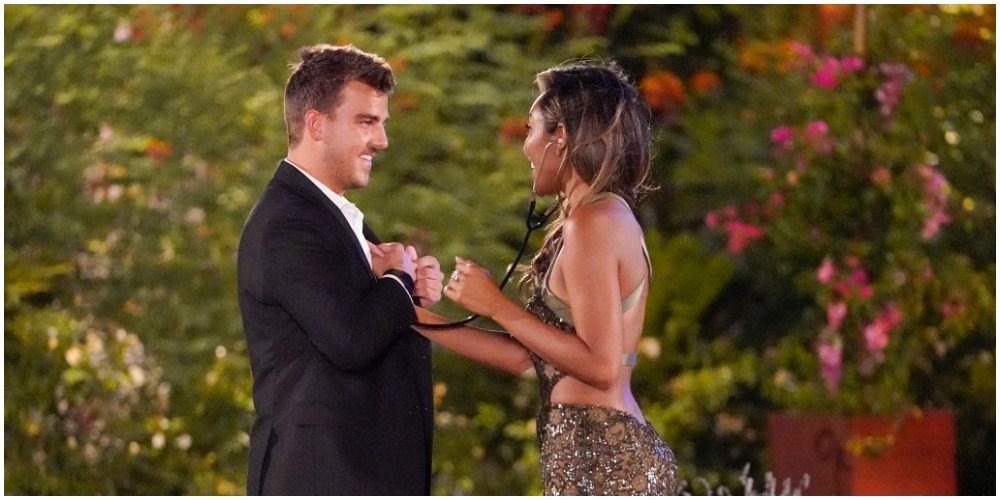 Not everyone is a huge fan of young Noah, especially the other guys in the house, but outside of his age, he has real potential. The handsome twenty-five-year-old shares similar family values as Tayshia. She stayed close to home while earning her degree and is tight with her parents and her three siblings.
Noah knows all about the importance of family. He comes from a brood of ten! He also works as a travel nurse, making him very compatible with Tayshia professionally. She is a former phlebotomist with a zest for seeing the world.
2

Brendan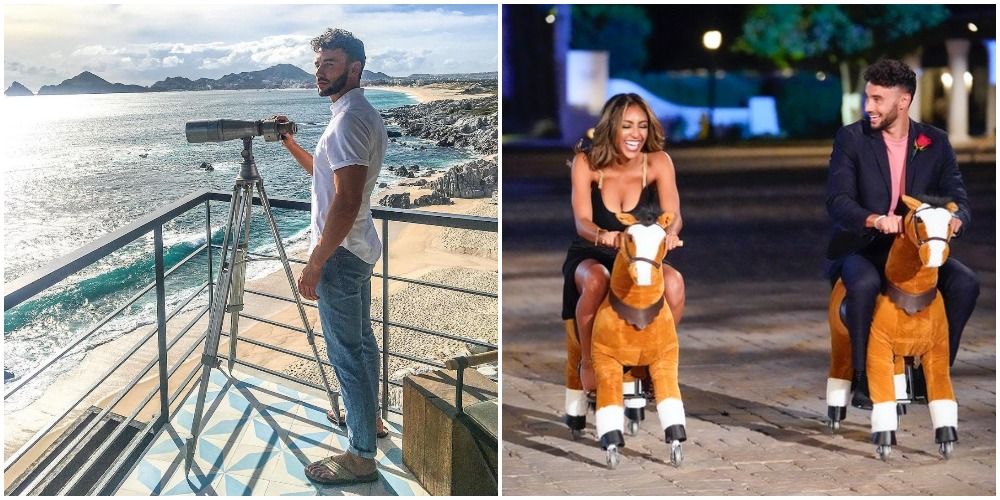 Former model, actor, and artist, Brendan Morais is quickly becoming a fan favorite as well as a Tayshia favorite, and he is definitely marriage material. After living in L.A. for a time, Brendan returned home to be with family and work for the family roofing business.
You know this scored serious points with family-oriented Tayshia. Brendan longs to be a daddy after losing his early on in life. He wants forever and the family, and all that goes with it. He's not participating in the series simply for his fifteen minutes of fame. His heart is in the right place.
1

Ivan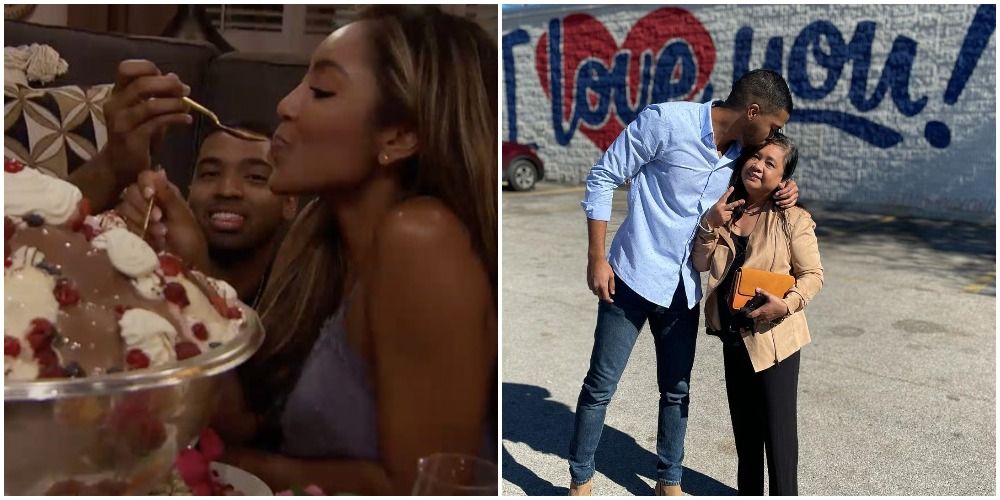 Ivan has a whole lot going for him, and if Tayshia doesn't end up choosing him, the guess is that people will be breaking down his front door at the mere chance to get to know him. This contestant is smart; he works as an aeronautical engineer, essentially building jets for the military.
Like Tayshia, he is into family and is extremely close with his mother, whom he speaks to every day. Ivan is garnishing plenty of fans, and one of those is show host Chris Harrison. Harrison digs the 28-year-old, saying he is likable and soft-spoken.
NEXT: Bachelorette Fans On Twitter React To Tayshia Replacing Clare & We're All Screaming