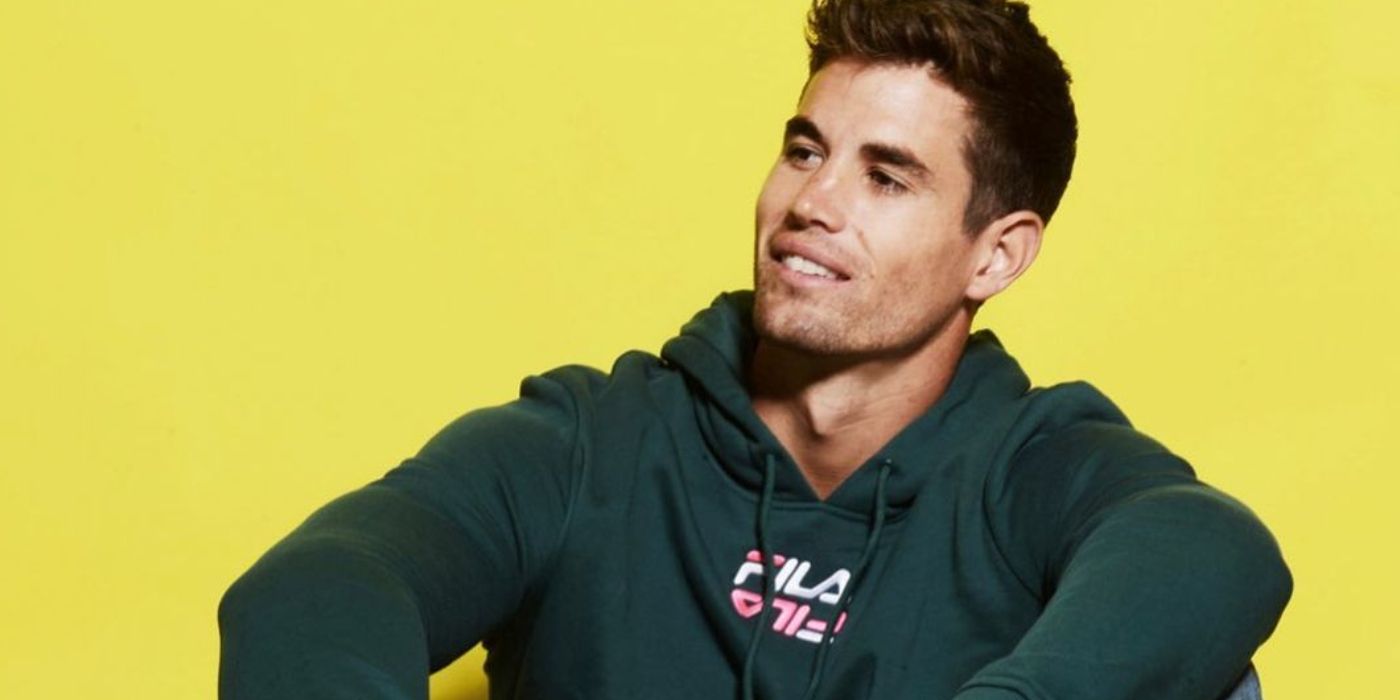 After Clare Crawley's truly unprecedented run, Tayshia Adams has taken her place as The Bachelorette. Tayshia may not be leaving early like her predecessor, but her season still has its own intrigue and drama brewing. In Clare's episodes, it was all about Dale Moss – but now that Clare and Dale have left the show, the other guys are getting more attention of their own.
This includes Chasen Nick, one of the remaining contestants from when Clare was still on. The IT account executive already found himself in hot water for referring to Tayshia as a "smokeshow", a term that gave many viewers pause. Whether this moment was just a throwaway faux pas, or foreshadows a villainous side remains to be seen. But off screen, Chasen has posted some seriously adorable childhood photos on social media.
Related: The Bachelorette: Demar Has A Lot Of Pics With Ladies On Instagram 
First, and most recent is the gem posted on October 22, less than a week before Tayisha took over as Bachelorette. The Throwback Thursday photo shows the gawky preteen he was growing up, as he revealed to Clare. The San Diego resident admitted "can't believe I'm sharing this" but it's clear he can laugh at his awkward phase now. He also added funny hashtags, #pubertyhitmelikeatruck and #eatyourveggies. Considering all the hunky selfies and photos that make up the rest of his Instagram, it's fair to say Chasen had quite a glow up.
On a more tragic note, Chasen previously posted a series of sweet photos as an emotional tribute to his late grandfather. In the heartfelt caption, he called his grandpa "one of a kind" and a "true southern gentlemen," before adding that he was "proud" to be his grandson.
In another Throwback Thursday post, Chasen let his followers know about the time he met a certain celebrity…
Yes, that is larger than life musical legend Rick James. Chasen referenced his most famous song, "Superfreak," in the caption. However, these days, the star is probably best known for inspiring a classic Chapelle's Show sketch. A picture may say a thousand words, but since Chasen didn't elaborate on when or how he met the singer, this one also inspired a thousand questions. In fact, despite being posted years ago, someone just recently commented to ask the former swim coach for more information.
Finally, there's this cute snap that is also, frankly, peak nineties. The photo is perfectly emblematic of children's fashion at the time- especially the Beauty and the Beast tee! Chasen even joked about the outfits in the caption with "check out them boots and that tucked in shirt." But since the nineties fashion is supposedly making a comeback, these looks may very well be trendy again!
In addition to his throwback posts, Chasen is also using social media to promote his appearances on The Bachelorette. Perhaps due to the show, he now boasts over 40 thousand followers. Chasen is also a signed model in addition to his IT career, and modeling shots make up a great deal of his page. There are also workout shots, as he calls himself a "fitness enthusiast" in his bio. And, clearly an animal lover, he's also posted many pictures of adorable dogs. From his Instagram, at least, he seems like a total catch – but Bachelor Nation will have to see if that's really the case.
Next: The Bachelorette: Blake Moynes' Coolest Wildlife Instagram Pictures
The Bachelorette airs Tuesdays at 8pm EST on ABC.
 Source: Chasen Nick Instagram