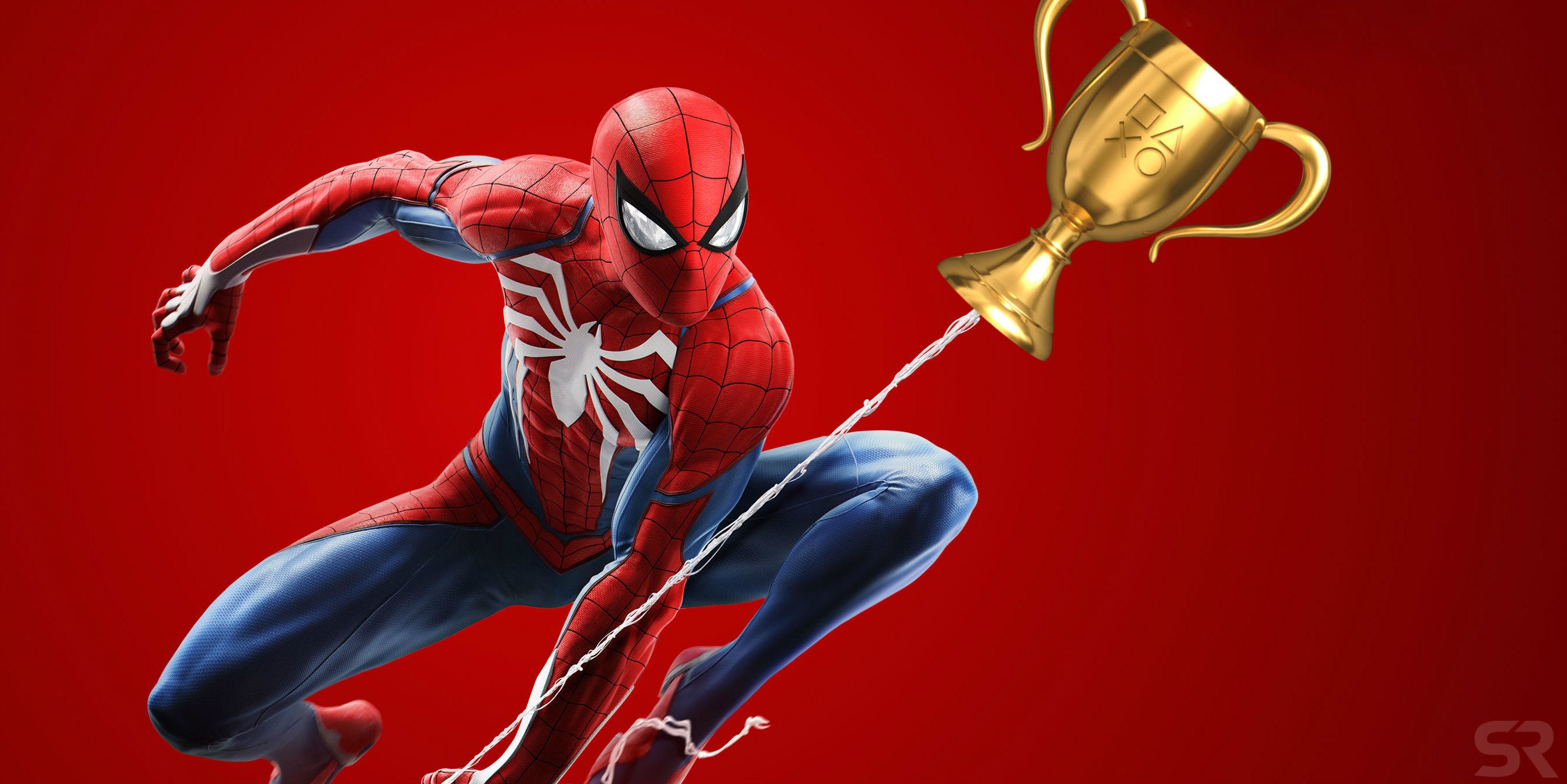 It has been discovered that transferring a save from the PS4 version of Marvel's Spider-Man to the remastered PS5 version also transfers any trophies that players might have earned in their playthrough on the PS4. A few days ago developers Insomniac Games confirmed that it had added the ability to transfer saves from the original PS4 game to the PS5 game, as well as three new suits for the PS4 version that were created for the remaster. Even though Insomniac Games' PS5 launch title and the stand-alone sequel to Marvel's Spider-Man, Spider-Man: Miles Morales, has done so well, the developer has not forgotten about its PS4 player base or those wanting to give Spider-Man another whirl in its full remastered glory.
Marvel's Spider-Man has been incredibly successful, having sold over 20 million units since its release in September 2018. Many fans attribute this game's success over previous Spider-Man titles to the embrace of its source material from the comics. While previous superhero games have tried to veer away from the comics, Insomniac's game is unashamed of its roots in the geeky comic book world and refers to the comics often. The trophy list that transfers to the remastered game is full of comic book references and puns, like completing all the side missions unlocks the trophy that refers to the most iconic line from the comics, called "Friendly Neighborhood Spider-Man".
Related: Marvel's Spider-Man: Remastered Pokes Fun At Original's Creepiest NPCs
Transferring save data from the PS4 version to the PS5 version will automatically unlock any trophies that players have already obtained. According to GamesRadar+, Spider-Man Remastered actually gives players duplicates of trophies already obtained, so players don't need to hunt down every trophy again if they want their 100% completion platinum trophy for the game. However, community director James Stevenson has made it clear that players must use their PS4 games to export their saves as the PS5 version can't see a saved game until it has been exported from the PS4.
The PS5 Spider-Man Remastered is available as part of the Spider-Man: Miles Morales Ultimate Edition. The latter was the PS5's biggest launch title, and it even sets up the next PS5 Spider-Man game while maintaining a neat and compelling story of its own. While fans are still probably going to have to wait a while before any concrete information about the sequel is released, Miles Morales has left some clues for the future game's story and gameplay, leaving the ending on a cliffhanger, but having secured both Miles' and Peter's places as significant heroes in following games.
It is great that trophies can be transferred along with their save files, and it's this kind of attention to detail that made Marvel's Spider-Man such a huge hit in the first place. Insomniac Games is always looking out for its player base, whether they are still playing on last-generation consoles, current-gen, or are in that awkward in-between stage where they could use this kind of help from developers.
Next: Spider-Man: Miles Morales Is PS5's Biggest Launch Title
Source: GamesRadar+
Marvel's Spider-Man is available on PS4 and PS5.