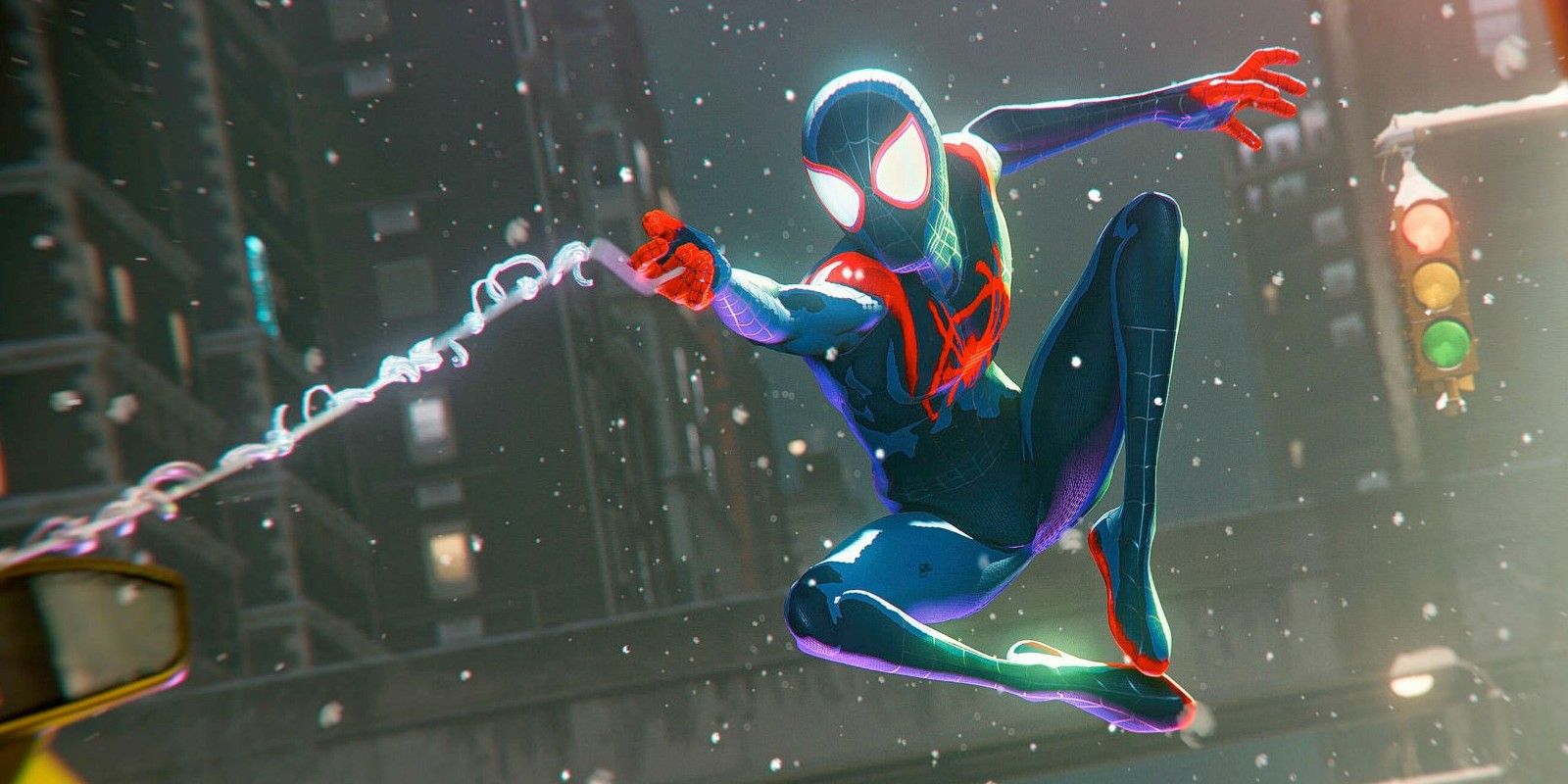 A new patch for Spider-Man: Miles Morales squashes a number of irritating bugs on both PlayStation 4 and PlayStation 5 as well as improving stability. The game puts players in control of a younger Spider-Man with a suite of new powers and a shorter quest that some players say even tops Marvel's Spider-Man.
Despite Spider-Man: Miles Morales' positive reception, it of course wasn't entirely without flaws. Since its launch, a few bugs have shown up that are souring the experience somewhat for players. One bug that's seemingly not addressed in the new patch is one that left Miles Morales without his Spider-Man suit, and also without any powers. Though it led to some great photo opportunities, this glitch also left some players stranded on top of buildings and caught in unwinnable fights. Another bug replaced Miles Morales with assets from the game's environment, like lamp posts and bricks.
Related: PS5 Loads Spider-Man: Miles Morales So Fast It's Hard To Believe
While those issues at least added a little bit of unintended comedy to the game, the fixes in the latest Spider-Man: Miles Morales patch gave players nothing more than irritation. According to patch notes from Insomniac Games, the patch should eliminate problems that were causing black screen when players tried to change the time of day, stopping suits from changing in photo mode, and keeping players from changing the weather. The patch should also improve stability.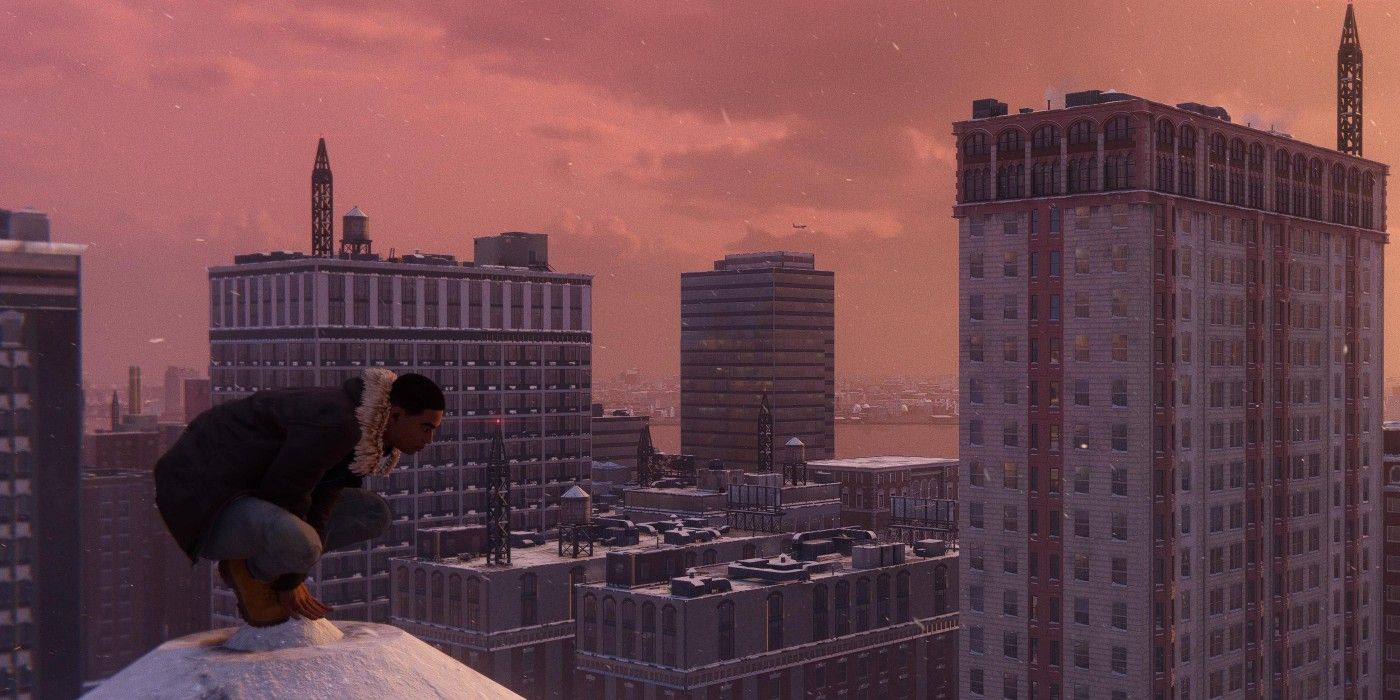 Nothing fixed by the patch seemed particularly game-breaking, but all the changes it introduces should make the game a little smoother overall. It should be especially helpful for those using the game's excellent photo mode to snap pictures of their adventures though New York and want to do so wearing their favorite suits. Spider-Man: Miles Morales is a great looking game on both PS4 and PS5, so its photo mode is likely getting a lot of use by most players.
Aside from bug fixes and other general patches, it's not clear exactly what's next for Spider-Man from Insomniac. With Spider-Man: Miles Morales just released and work still ongoing to get it into the shape that its developer wants it, there's certainly no rush to get another sequel out the door. However, it's clear that there's more in store for Insomniac's extremely successful new franchise, and some hints on what players can expect from the next game can even be glimpsed in the ending to Spider-Man: Miles Morales. For players who just can't wait for more, there's always the option of tackling the adventure again in New Game Plus or scouring the world looking for the many easter eggs hidden around New York.
Next: Spider-Man: Miles Morales – Where To Find The Black Lives Matter Mural
Spider-Man: Miles Morales is available now on PS4 and PS5.
Source: Insomniac Games