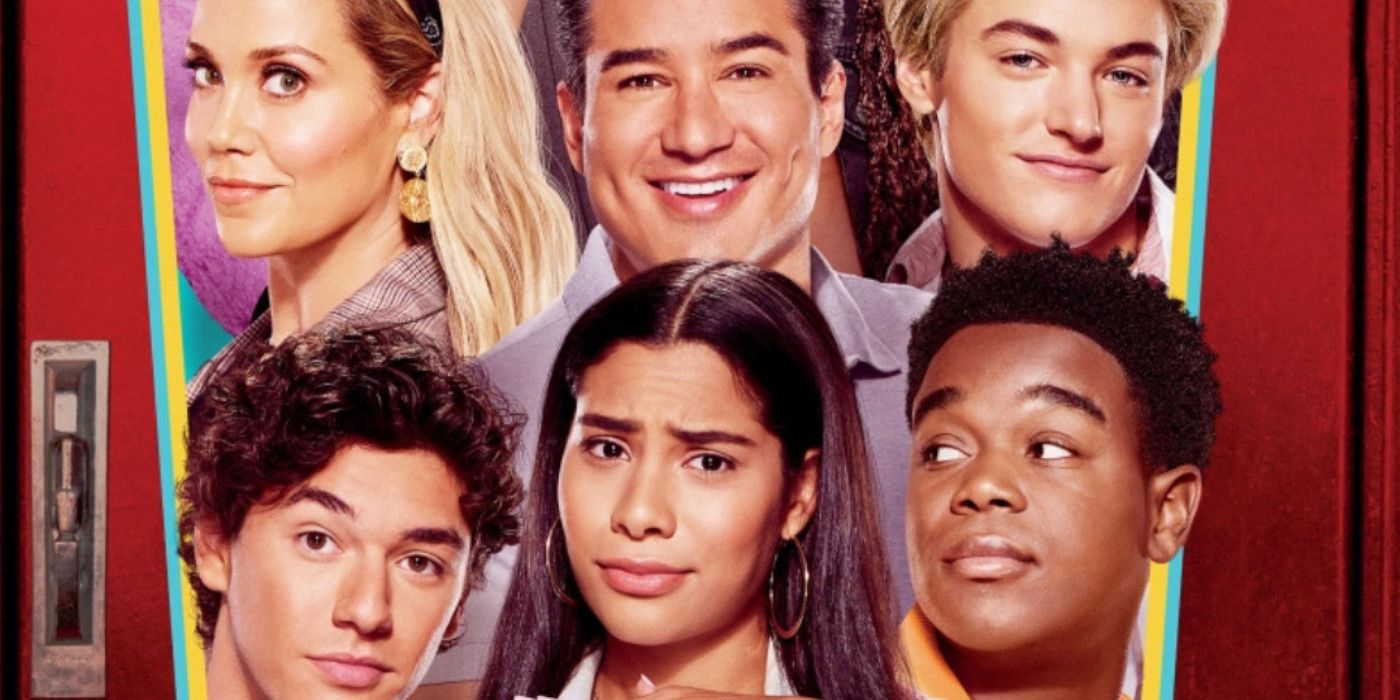 The revival of Saved By The Bell successfully unites the classic original characters with a fresh generation of Bayside students, bringing with it both new and returning characters. Created by Sam Bobrick, Saved By The Bell began life as a Disney Channel show called Good Morning, Miss Bliss. Airing between 1988 and 1989, the series focused on the life and work of Carrie Bliss (Hayley Mills) as she dealt helped her students with morally difficult situations. After one season, the series was remodeled by Peter Engel for NBC. Thus, Saved By The Bell was born.
Though Mills and the character of Miss Bliss were dropped, several of the existing students had proven popular. These were Zack Morris, Lisa Turtle, and Samuel "Screech" Powers. Moving onto high school, the trio was quickly joined by several new faces with which a core group was formed. Dennis Haskins' Principal Richard Belding also crossed over from Good Morning, Miss Bliss. Premiering on August 20, 1989, Saved By The Bell ultimately ran for four seasons. In 1992, it spawned a film sequel called Saved By The Bell: Hawaiian Style. The film was, in turn, followed by a spin-off series, Saved By The Bell: The College Years. Canceled on a cliffhanger after only one season, the saga was ultimately wrapped up with a second film, Saved By The Bell: Wedding in Las Vegas, in 1994.
Related: How Good Morning, Miss Bliss Evolved Into Saved By The Bell
Another spin-off, Saved By The Bell: The New Class also ran for seven seasons between 1993 and 2000. Despite its longevity, it was widely panned and criticized for lacking the charm of the original. After nearly two decades of rumors regarding potential reboots, it was announced in 2019 that the series would be revived for the NBC streaming service, Peacock. Developed by 30 Rock's Tracey Wigfield, several of the original actors signed on as executive producers. As such, it was confirmed that the series would revisit the classic characters (with the exception of Dustin Diamond's Screech). Equally, Wigfield didn't even watch episodes of The New Class. Instead, the original characters are set to be joined by wholly original creations, as Bayside is forced to merge with other schools –  with the show exploring and satirizing social and class divides. Now officially available for streaming, here's a breakdown of each aforementioned new and returning character.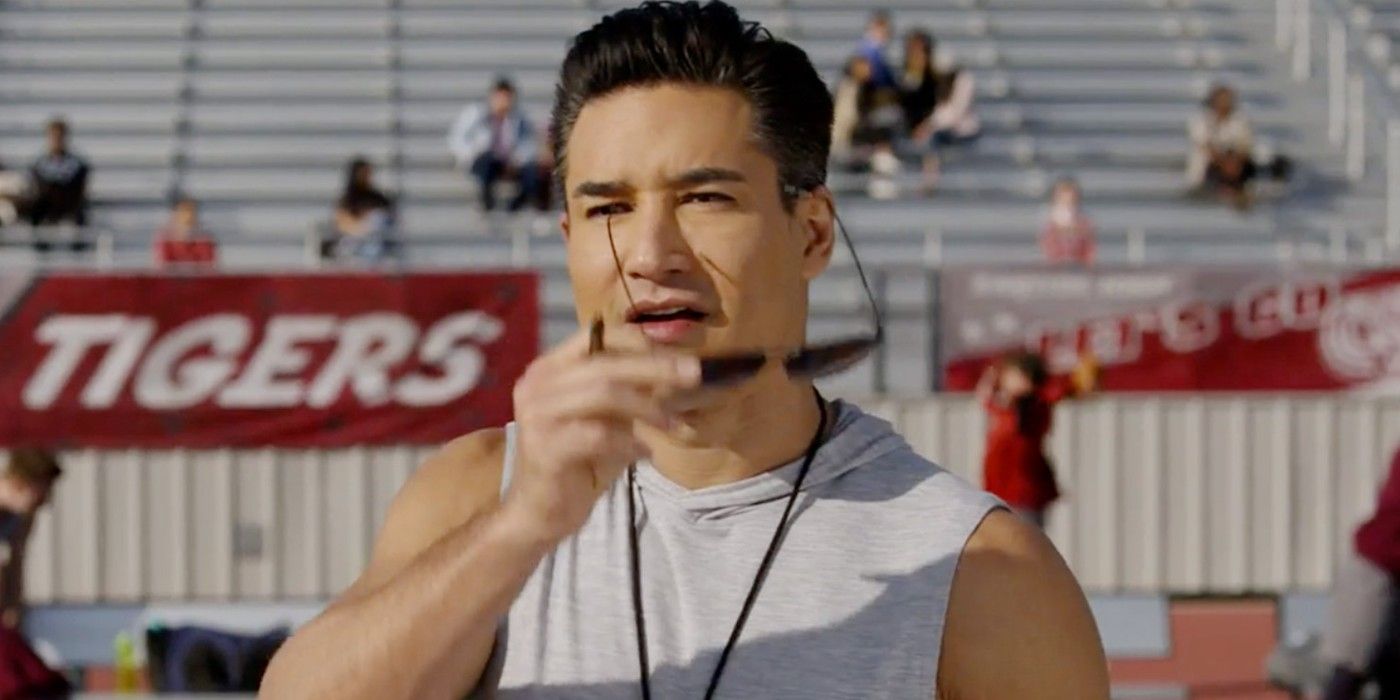 Played by Mario Lopez, Albert Clifford "A.C." Slater was Bayside's star athlete and the core group's resident jock in the original Saved By The Bell series. As the son of an Army major and thus having been raised traveling the world, Slater was relatively new to the school compared to the others. Initially, a rival for Kelly Kapowski's affections, Slater ultimately became best friends with Zack and had an on-and-off relationship with Jessie Spano. The revival sees Slater having become Bayside's Phys Ed teacher and sports coach. Since Saved By The Bell, the actor has amassed many credits — including playing himself on everything from Brooklyn Nine-Nine to This Is Us.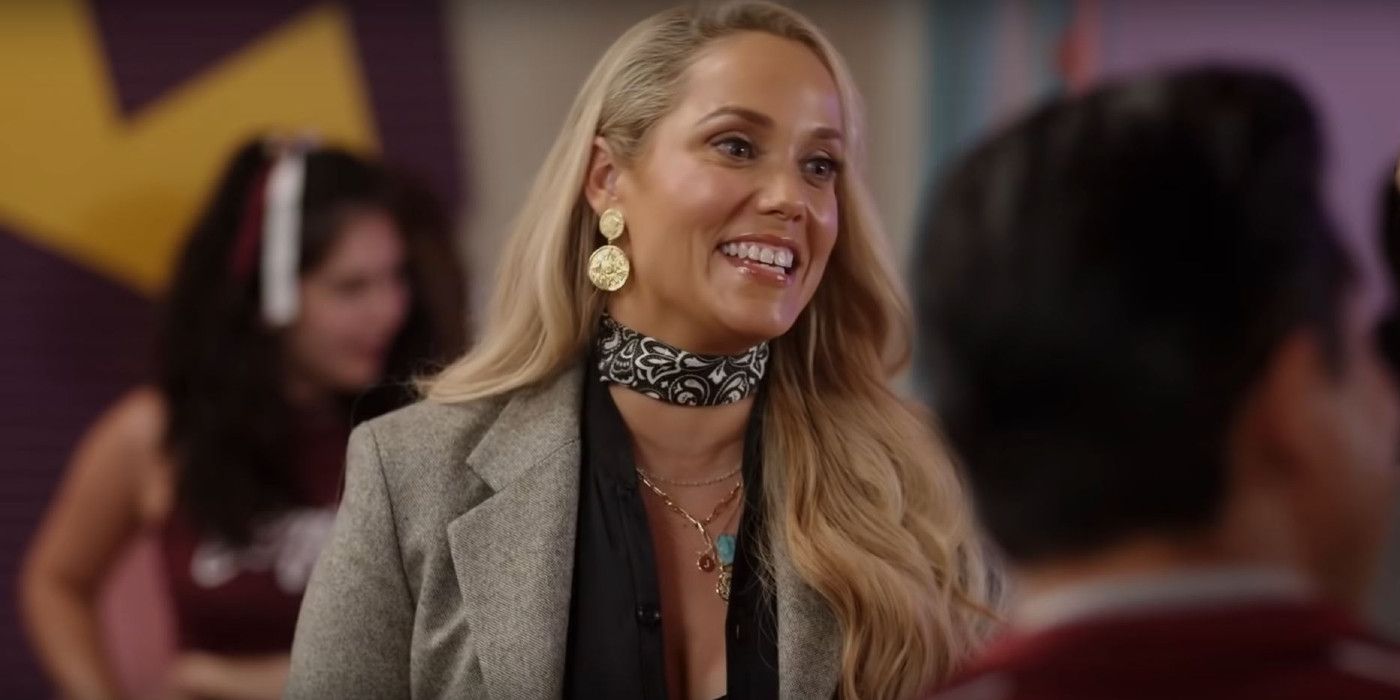 Played by Elizabeth Berkley, Jessica "Jessie" Spano was the most academically-minded of the group. Jessie's fierce intelligence and ambition would occasionally manifest in bouts of selfishness and even take her down some dark paths. Most notably, she developed an addiction to pills and had a breakdown in Saved By The Bell season 2. A stalwart feminist, Jessie's good heart would always win out in the end and bring her back to her friend's sides. In the revival, Jessie works at Bayside High as the school's Guidance Counselor. Berkley famously also starred in Showgirls and, in more recent years, appeared on such shows as New Girl.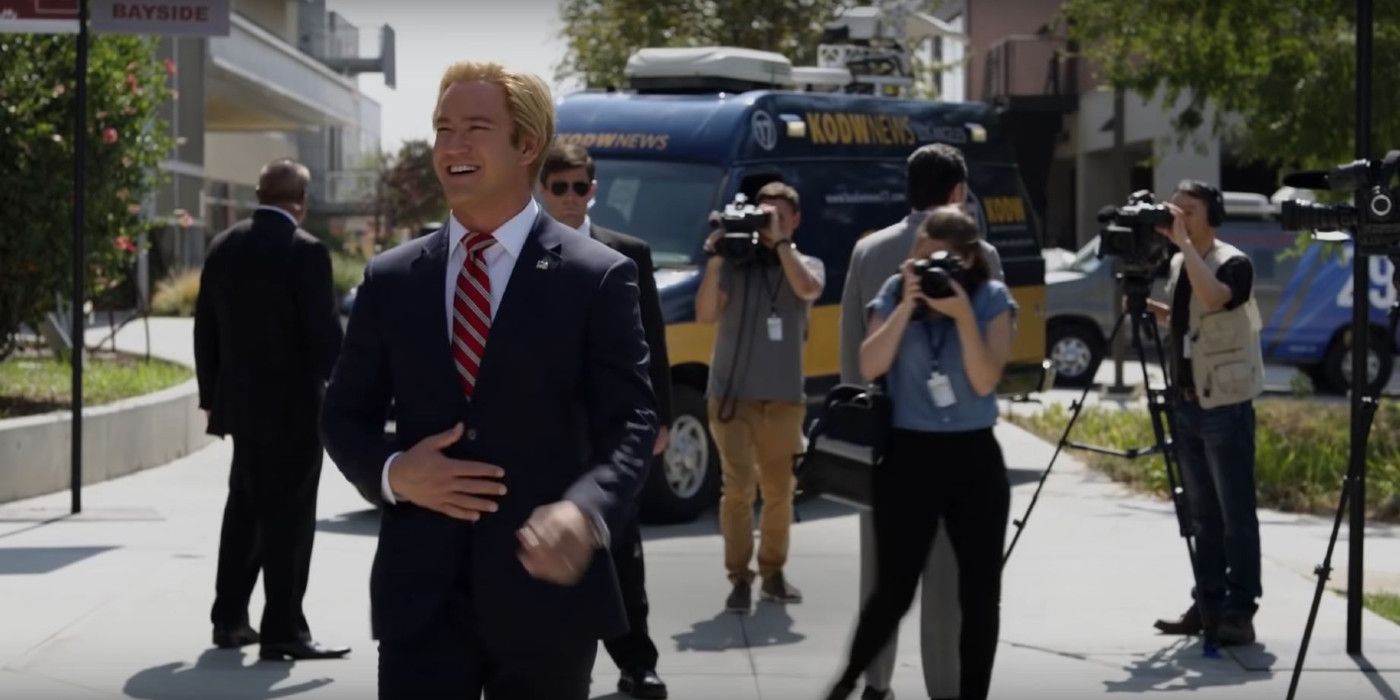 Played by Mark-Paul Gosselaar, Zachary "Zack" Morris was Saved By The Bell's fourth-wall-breaking hero and resident schemer. Equal parts Bart Simpson and Ferris Bueller, Zack served as the charming yet often morally-ambiguous center of the group. Despite something of a slacker attitude, Zack's underlying intelligence often carried him through and produced several inventive business ventures. Despite often outshined by Slater, he was also a capable athlete, which only added to his popularity. By the time of the revival, Zack has utilized those traits to become the Governor of California. Gosselaar went on to play one of the titular leads in Franklin & Bash and recently had a recurring role on Mixed-ish.
Related: Every Upcoming Peacock Original Movie & TV Show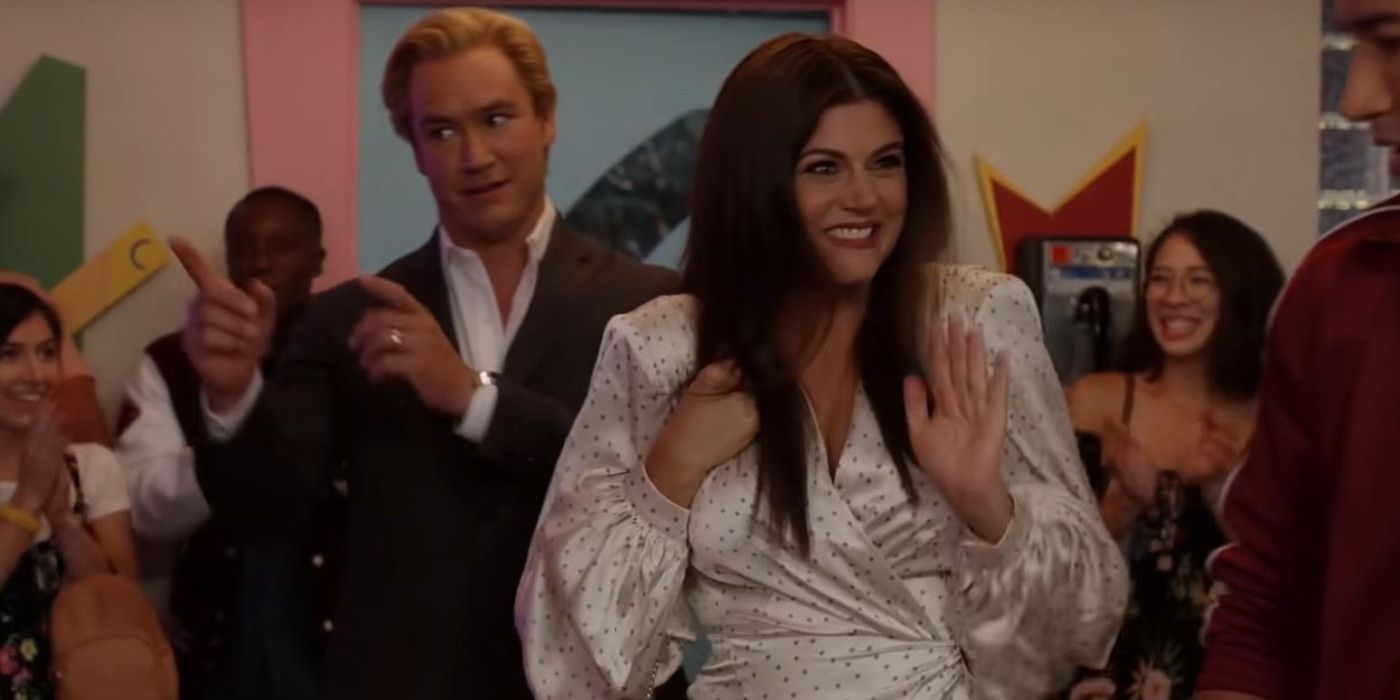 Played by Tiffani Thiessen, Kelly Kapowski was Bayside High's head cheerleader and the captain of several athletic teams. The middle child in a family of seven, Kelly was subsequently hugely popular. In the early seasons of Saved By The Bell, she was the object of both Zack and Slater's affections. After the duo ultimately ended their feud, however, Kelly embarked on a lengthy will-they-won't-they relationship with Zack. Their saga continued throughout the entire run of the show and subsequent spin-offs, concluding with them getting married. In the time since, as revealed by the revival, Kelly and Zack have remained married – making her the First Lady of California – and have had a child of their own. Thiessen's recent credits have included White Collar and Netflix's Alexa & Katie.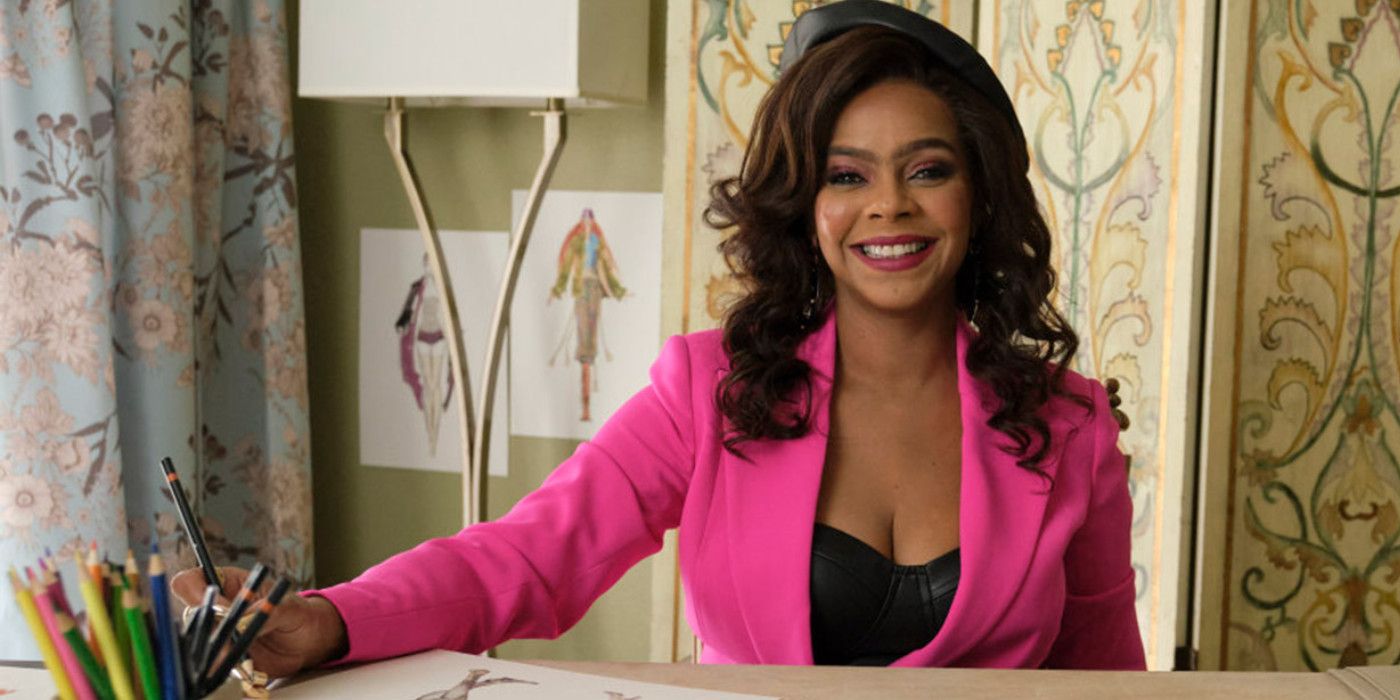 Played by Lark Voorhies, Lisa Turtle was the Saved By The Bell group's style queen and fashionista. Though potentially seeming shallow at first glance, Lisa often revealed herself to be more astute than people gave her credit for. Frequently, Lisa called people out on their general lapses in kindness and was hugely protective of her friends. This was most notable when Jessie's frustration over not making valedictorian led to her being mean to Screech. Despite seeming for some time as though she'd be excluded, the Saved By The Bell revival revealed it does drop in on Lisa — who has made her living as a fashion designer. Voorhies's past credits have also included The Fresh Prince of Bel-Air and multiple voices on Robot Chicken.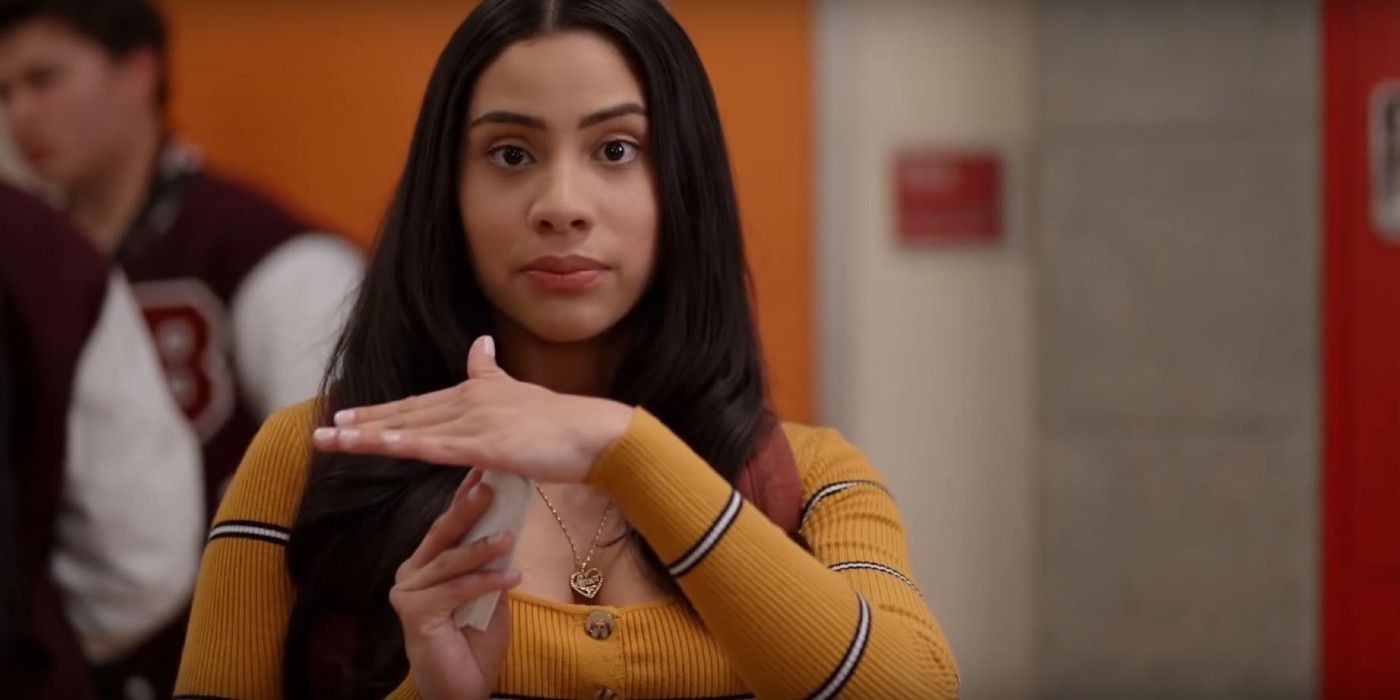 Played by Haskiri Velazquez, Daisy debuts in the Saved By The Bell revival as a fresh amalgam of both Slater and Zack. As new to the school as the former was, she displays the same fourth-wall-breaking habits of the latter. A smart and ambitious sophomore, Daisy serves as both the audience surrogate and a catalyzing force for change within Bayside. Velazquez previously guest-starred on Blue Bloods and appeared on Netflix's Lost Girls.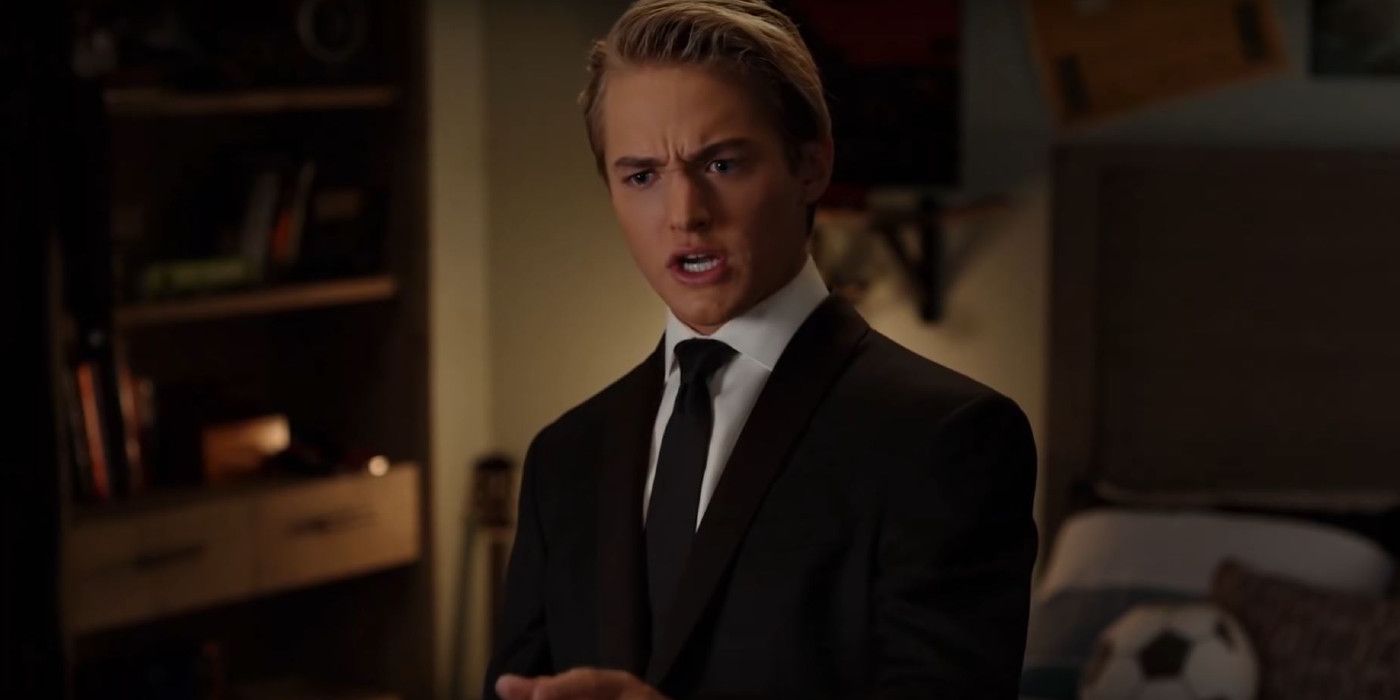 Played by Mitchell Hoog, Mac Morris is Zack and Kelly's equally popular and extremely privileged son. As a result, he is naturally predisposed to both clash and bond with the latest influx of newcomers in the Saved By The Bell sequel. Hoog recently played Evan opposite Vince Vaughn and Kathryn Newton in Blumhouse's comedy horror, Freaky. He also has a role in the supernatural sequel, The Conjuring 3, playing a younger version of Patrick Wilson's Ed Warren.
Related: Every TV Show Reboot Coming In 2021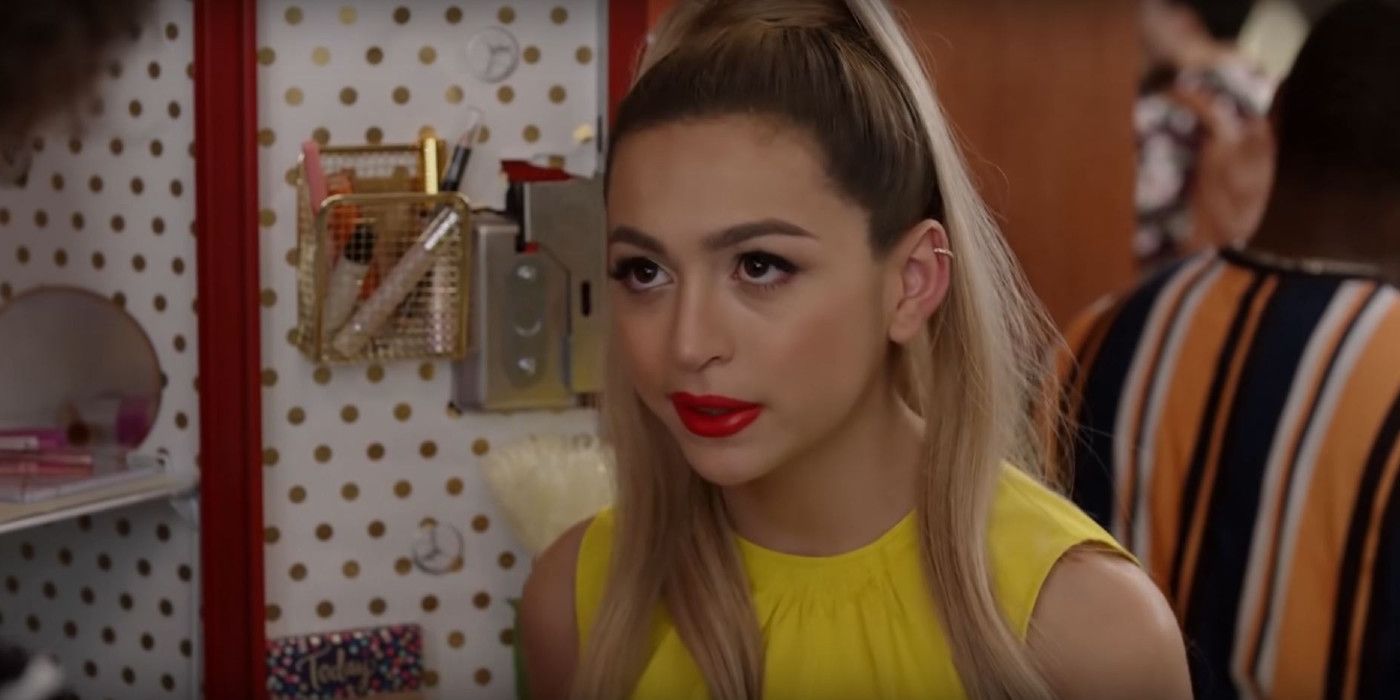 Played by Josie Totah, Lexi is Bayside High's new and most sharp-tongued head cheerleader. As such, Lexi is said to be feared and admired by fellow students in equal measure. When the Saved By The Bell reboot picks up, she is also one of Daisy's main rivals for class president. Totah has previously enjoyed roles in such shows as Glee and such blockbuster movies as Spider-Man: Homecoming.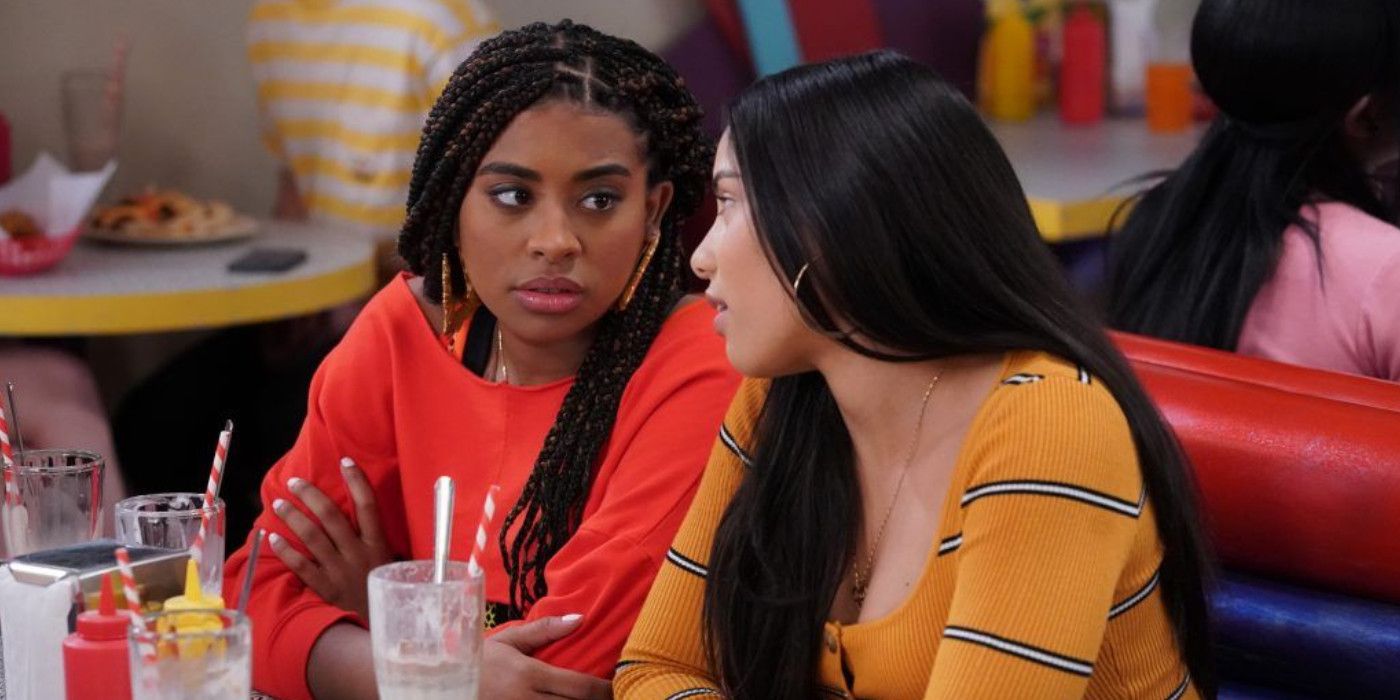 Played by Alycia Pascual-Peña, Aisha is Daisy's best friend and fellow newcomer to Bayside. She's described as fun-loving but also ultra-competitive. Like Daisy, Aisha will shake the status quo of the school. However, in Aisha's case, it will be in her attempt to join the football team. Peña also has a role in Amy Poehler's directorial effort for Netflix, the Riot Grrl-inspired teen movie titled Moxie.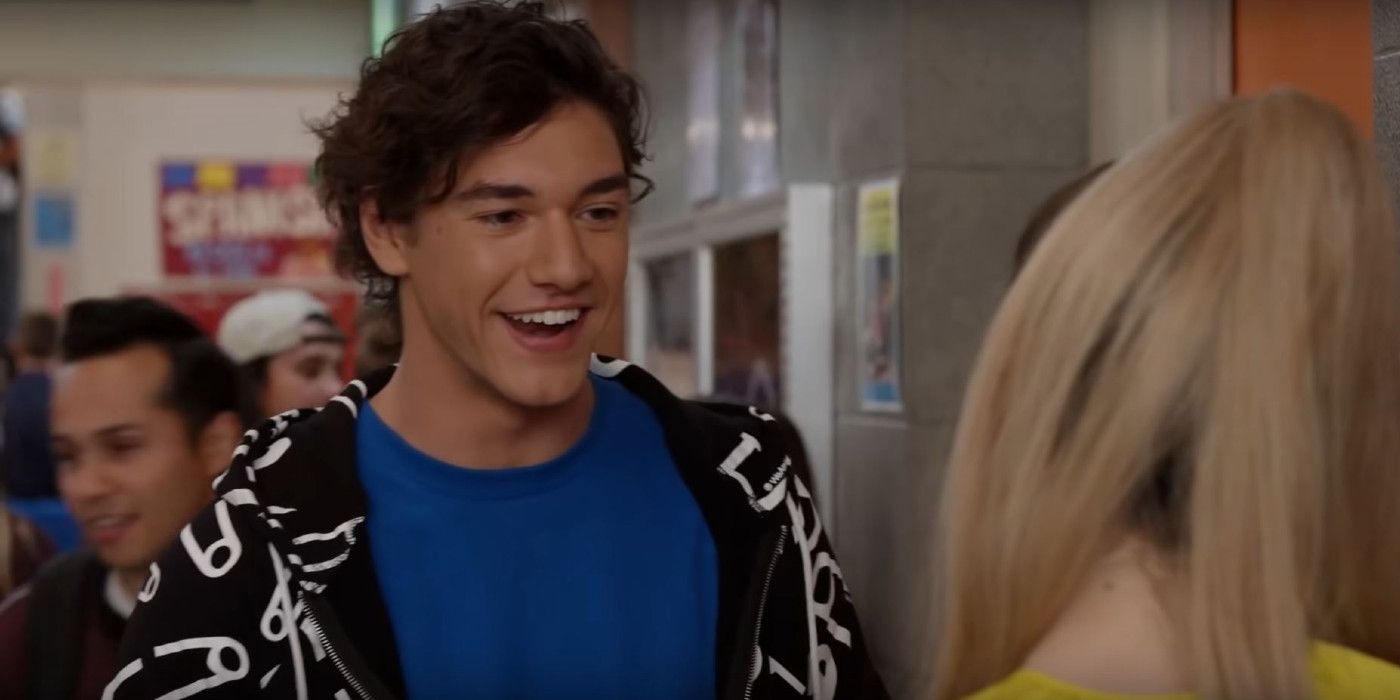 Played by Belmont Cameli, Jamie is described as a sensitive man-child. He is also captain of Bayside High's football team and Jessie Spano's son. Long-term Saved By The Bell fans will no doubt be curious to learn the identity of the character's father — and whether a twist of fate will reveal it to be Slater. Cameli only has a handful of credits to his name, including a brief turn on Empire and some lesser-known films. As such, Saved By The Bell could be something of a breakout role for the actor.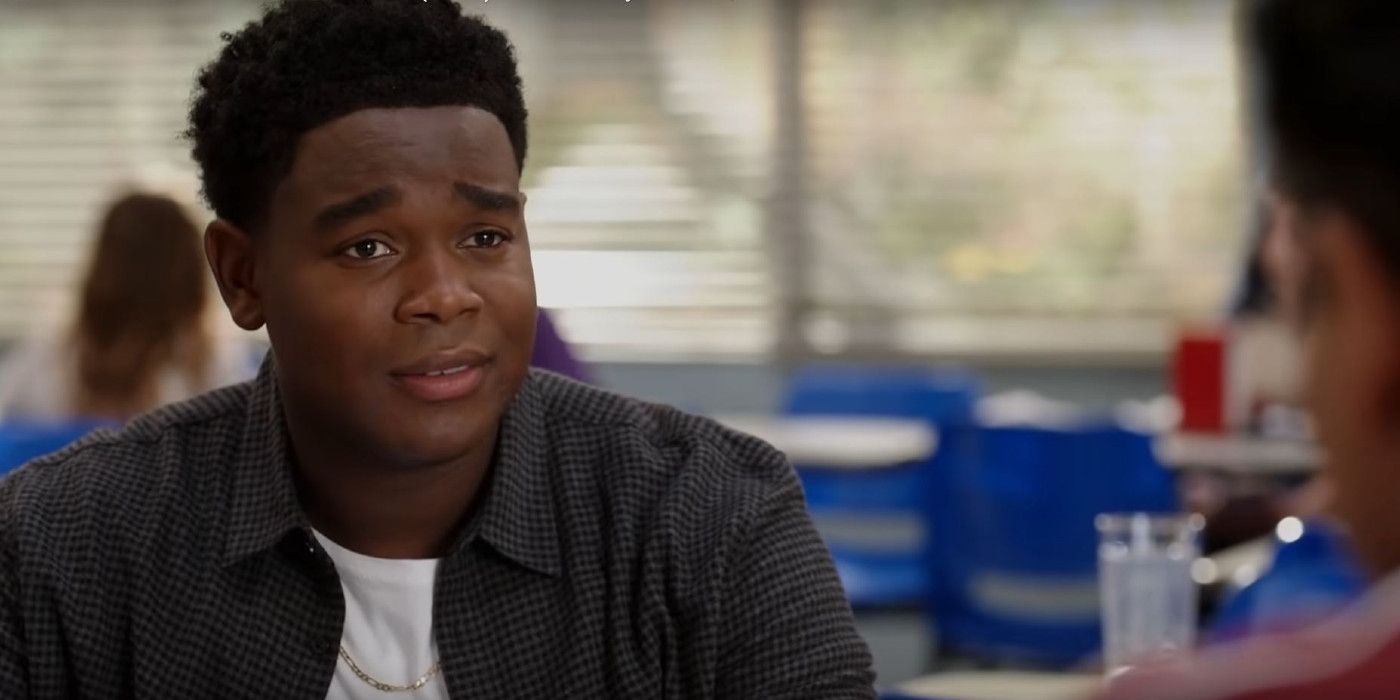 Played by Dexter Darden, Devante is another student who finds himself transferred to Bayside High after shutdowns of other schools. Troubled, Devante is a loner burdened by his reputation. With the move, he hopes to reinvent himself. Seeing something familiar in him, Slater takes him under his wing and resolves to aid him with that particular quest. Darden is best known for starring as Frypan in each installment of The Maze Runner trilogy.
Related: Recasting Saved By The Bell (If It Was Made Today)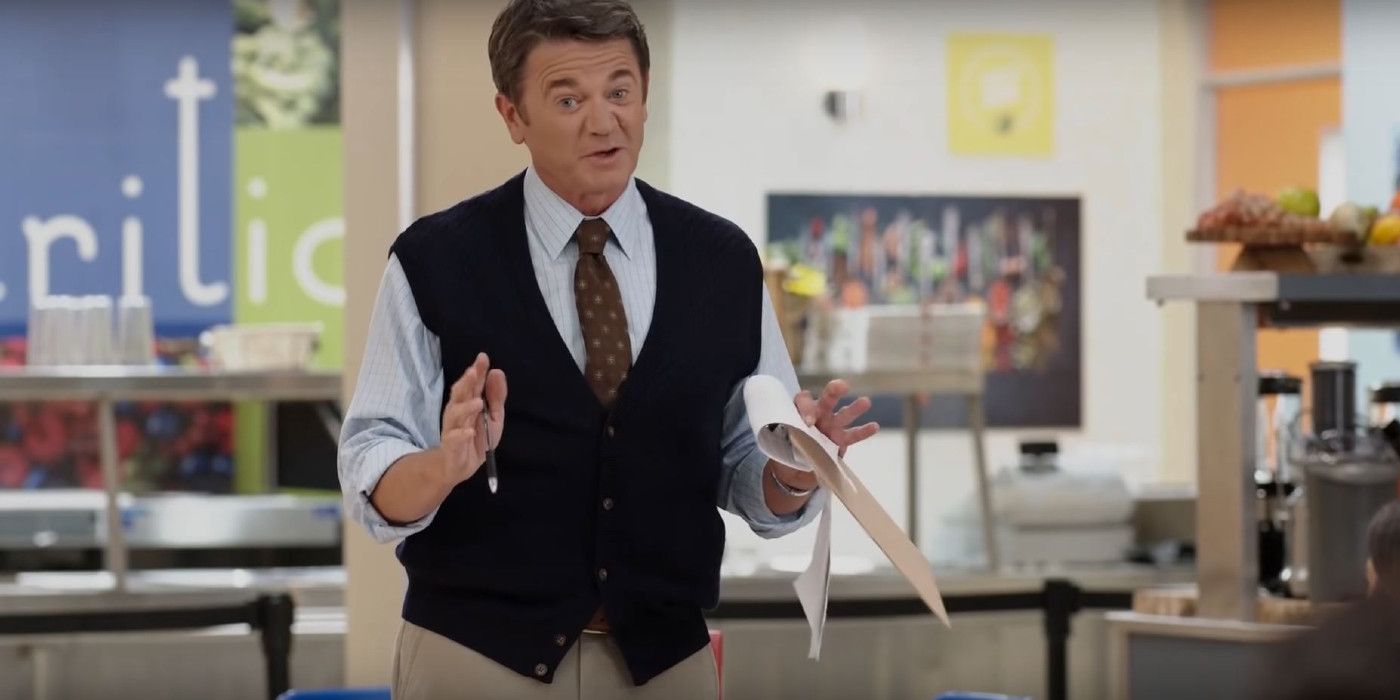 Played by John Michael Higgins, Ronald Toddman steps into the considerable (and metaphorical) shoes once worn by Principal Belding. Extremely passionate and well-versed in the history of Bayside, he has a particular fondness for the students of the original series. That fondness is particularly directed towards Zack and Kelly, with their return to Bayside serving to get him especially worked up. Higgins' long and eclectic career has resulted in a myriad of credits in live-action and animation. Those have included turns as a similar excitable professor on Community and voicing Varrick on Avatar: The Legend of Korra.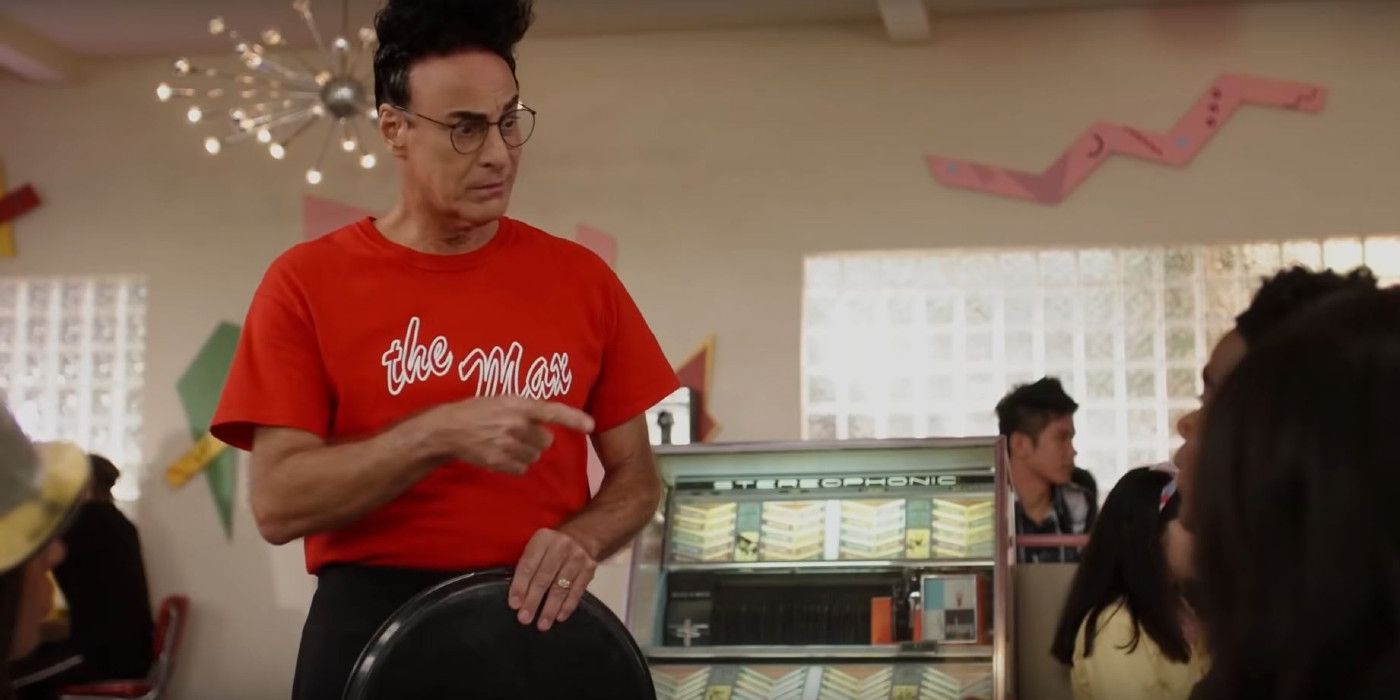 Played by Ed Alonzo, Max was the owner and manager of the group's favorite hangout, The Max, during the original Saved By The Bell series. Eccentric and fond of magic tricks, the character was often a font of wisdom and advice for the core group. However, after two seasons, Max himself mysteriously vanished. It remains to be seen whether the revival will address his previous, sudden exile. Whatever the case, Max returns for the new series, picking up where he left off and providing the same quirky service at the retro diner. Alonzo has also worked both on-screen and behind the scenes on such films as Men in Black and such series as How I Met Your Mother.
Played by Patrick Thomas O'Brien, Mr. Dewey was one of Bayside High's recurring teachers in the original Saved By The Bell series. The series will see him continue in that function with the new generation of students, teaching them math. With a career spanning nearly four decades, O'Brien has a wealth of credits to his name. In recent years, the actor appeared on It's Always Sunny in Philadelphia and starred on the big screen in The Curious Case of Benjamin Button.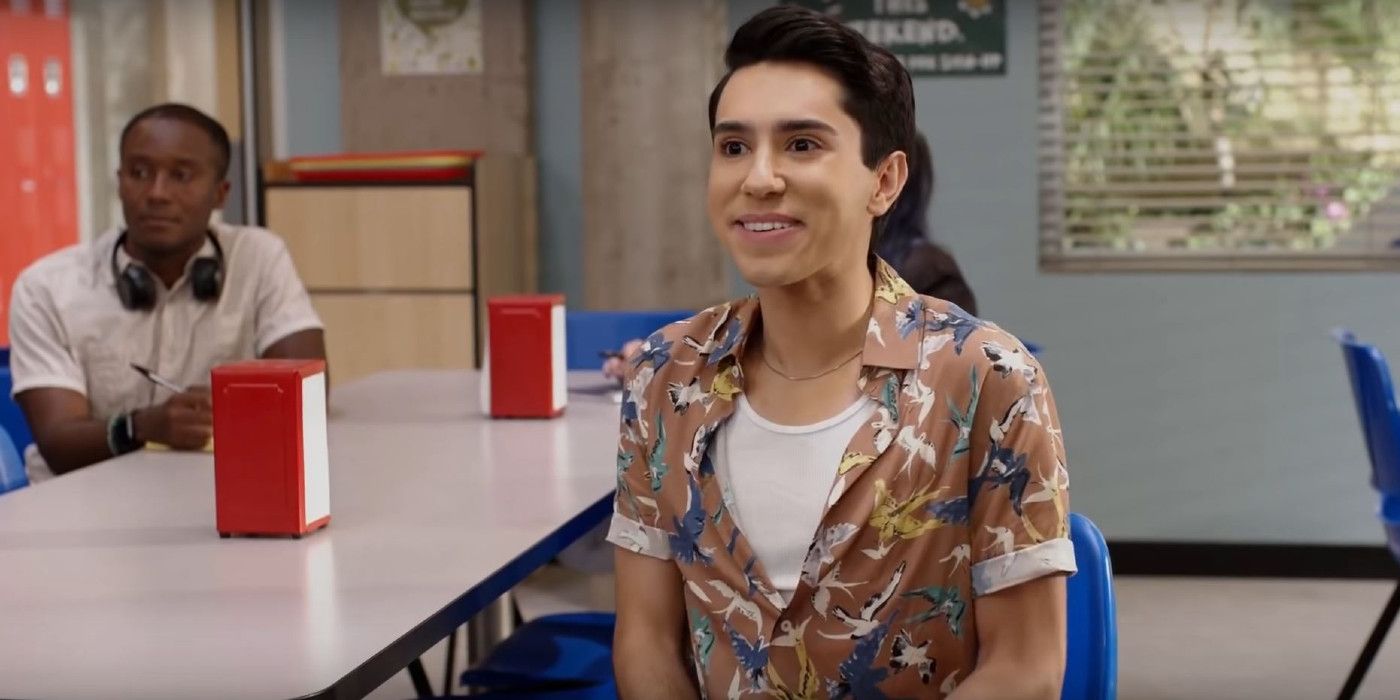 Abraham Rodriguez as Spencer: A fellow and oft-berated student at Bayside High. Rodriguez is perhaps best known for playing Nate Silva (aka the Gold Beast Morphers Ranger) on Power Rangers Beast Morphers.
DeShawn Cavanaugh as Colt: A fellow student and resident athlete at Bayside High. Cavanaugh previously featured on Young Sheldon and multiple episodes of Ballers.
Rose Abdoo as Ms. Mandrake: Another Bayside High teacher. Abdoo is best known for playing car mechanic, Gypsy, on Gilmore Girls and its own belated revival.
Sydney Bell as Allison: A Bayside High student. Bell could briefly be glimpsed on American Horror Story, as well as a recent episode of The Goldbergs and Netflix's Moxie.
Alyssa Jirrels as Yasmine: Another member of the popular group at Bayside High. Jirrels previously appeared on The Good Doctor and briefly on Agents of S.H.I.E.L.D.
Following in the footsteps of Cobra Kai, the series has already garnered a sweep of positive reviews — with some even saying it's worth the subscription fee almost on its own. These reviews have mostly centered around how this revival, too, has perfectly blended nostalgia with fresh themes and a spin on the material more suited to modern times. As such, though it has been hit with one or two less favorable reviews, Saved By The Bell has managed to retain a fresh rating on Rotten Tomatoes. The entire, 10-episode first season of the Saved By The Bell revival was officially released via Peacock on November 25, 2020. Should the show receive a second season, fans could likely expect even more familiar characters to reemerge.