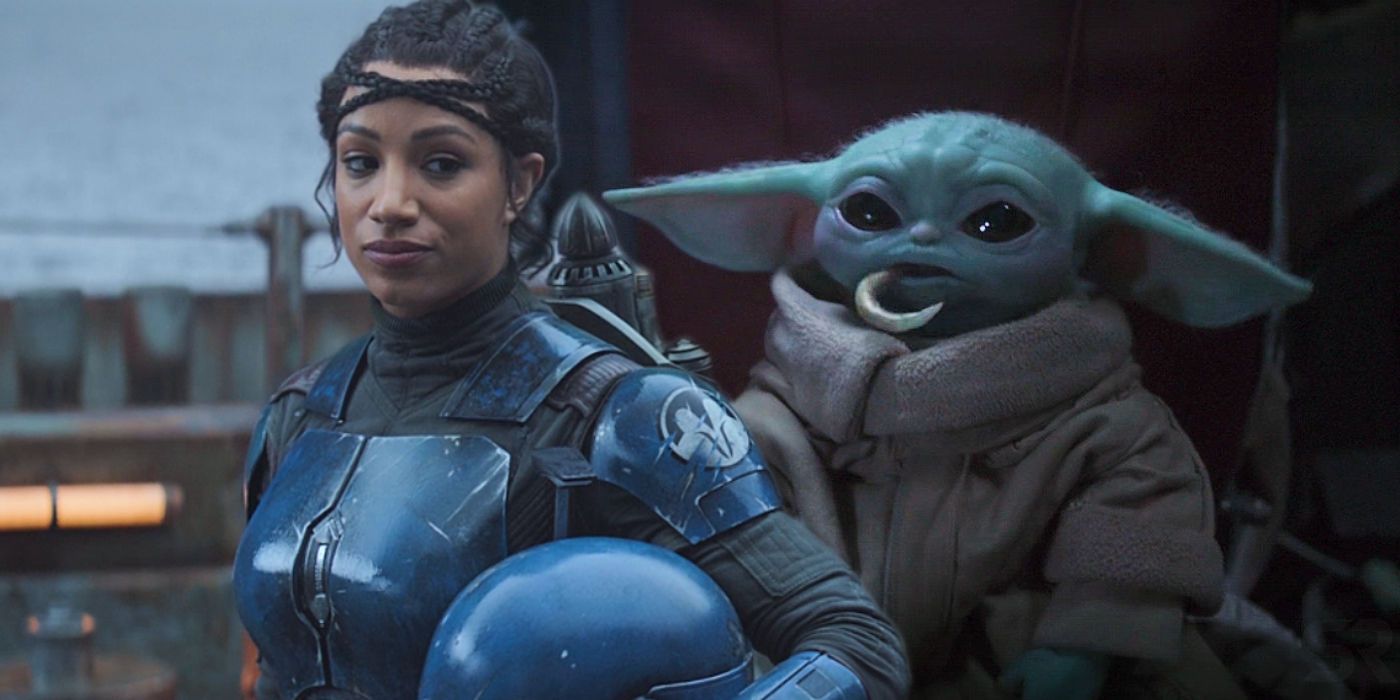 The Mandalorian season 2 won't have any more appearances from Sasha Banks. Best known for her wrestling days, Mercedes Varnado plays one of three new Mandalorian characters Din Djarin and Baby Yoda encounter in the episode titled "Chapter 11: The Heiress." Named Koska Reeves, she's a member of the unit operating with Bo-Katan Kryze.
Since Banks first made an appearance in The Mandalorian season 2 trailers, there was immediate interest in who she is playing. At one point, rumor had it that she's secretly playing Sabine Wren from Star Wars Rebels. While that's not the case, she ended up playing a Mandalorian anyway. When Din parted ways with Bo-Katan's team to continue his mission to reunite Baby Yoda with the Jedi, they were set on their own goal – reclaim the Darksaber from Moff Gideon. It's clear that there's still so much more story left for Koska and her team, but fans may have to wait a little while longer for that to be fleshed out on the small screen.
Related: The Mandalorian Season 2 Continues To Make Baby Yoda A Brat
Talking to ComicBook about her experience working on The Mandalorian, Banks confirmed that she's only slated to appear in one episode in season 2. She's also tight-lipped about her potential future in Star Wars, saying she's hoping that she can return moving forward. Here's everything she had to say:
"Well, I can only hope that the fans get to know more, I'm only in this episode. It's awesome but we can only hope for more stuff. So, if I can pray and manifest anything, I just hope myself and Katee, Bo-Katan, can hopefully get the Darksaber one day. But we'll have to see, I don't know."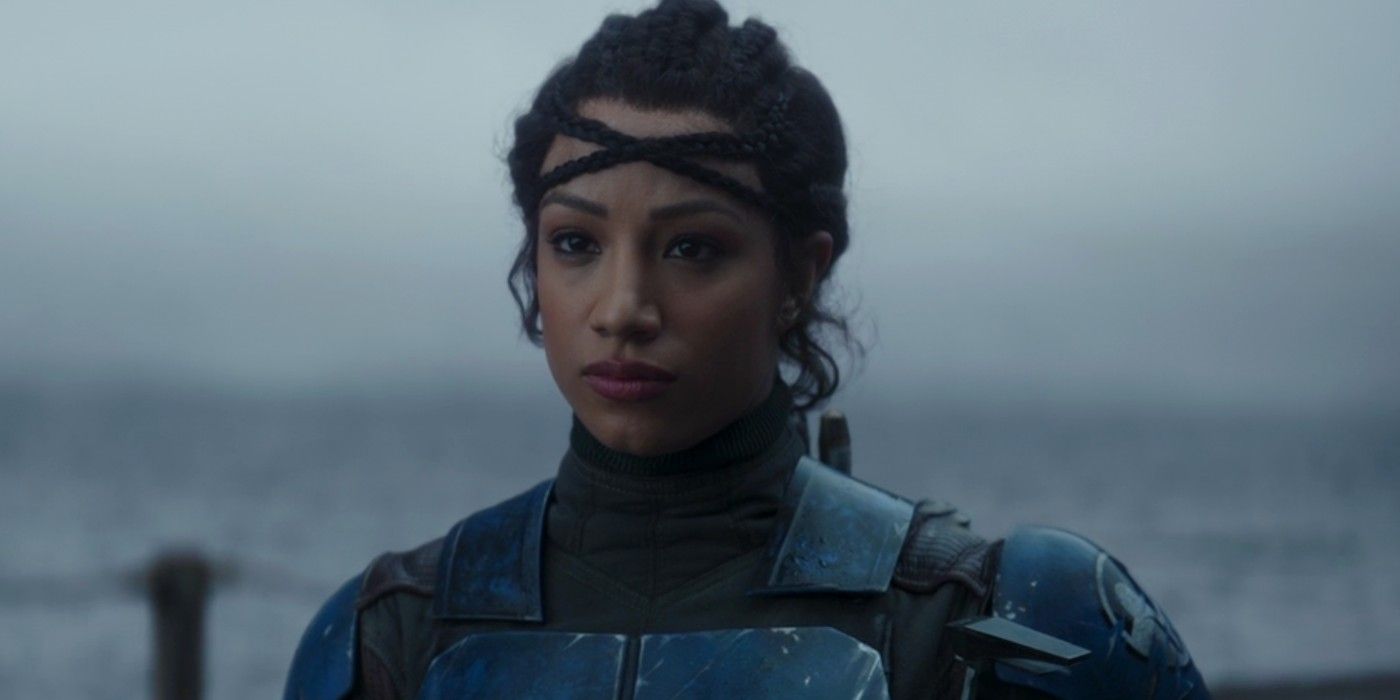 With only eight episodes per season, The Mandalorian can only tackle so much per year. Since Bo-Katan's story is technically just tangential from Din and Baby Yoda's arc, it's understandable why there won't be any more focus on them for the rest of the year. Season 2 has already passed its midpoint, with its latest episode where the show revealed exactly why Moff Gideon wants from the Child and how this may connect to Emperor Palpatine and Supreme Leader Snoke's existence in the Star Wars sequel trilogy. This doesn't mean, however, that The Mandalorian won't revisit Bo-Katan's quest anymore; chances are that it will be saved for later seasons so as to make sure that Din is somehow involved in whatever clash she and her team get into against Moff Gideon.
As disappointing as this news is considering that pretty much everyone wants to know more about what lies ahead for B0-Katan, it also makes sense why The Mandalorian isn't jumping to delve deeper into her story. At the end of the day, the show is about Din Djarin and his mission with Baby Yoda – the narrative needs to be focused on him, otherwise, the series will eventually lose its core story. At this point, viewers can only hope that creatives behind the project have a long-term plan with what to achieve with it, making sure that as it nears its end, all planted plot seeds have been addressed.
More: The Mandalorian Season 2 Has A Rise of Skywalker Rey Easter Egg
Source: ComicBook