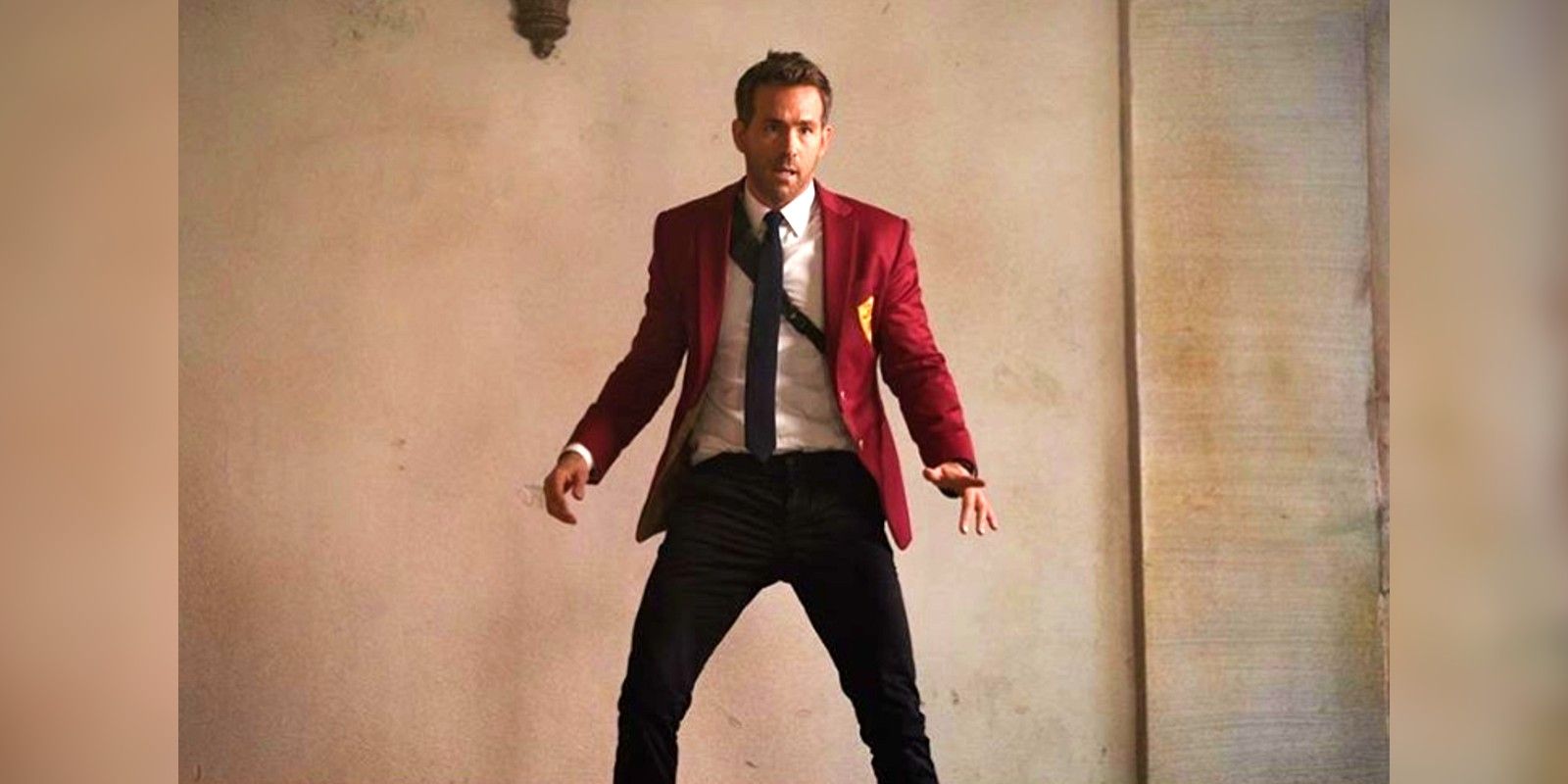 After wrapping production on the upcoming Netflix film Red Notice, actor Ryan Reynolds recorded over 400 personal thank you videos for the production crew he worked with on the film. Produced in part over lockdown, the actors and crew were forced to cohabit while working on the film in line with government restrictions enforced during this year's COVID-19 pandemic.
The 400 strong crew for Red Notice were reportedly part of a "sequestered bubble" on location in Atlanta, GA, when returning to the previously halted production this past September. The film, set to star Reynolds alongside Dwayne Johnson and Gal Gadot, is directed by Rawson Marshall Thurber, who has previously worked with Johnson on Central Intelligence and Skyscraper. The plot is set to center around Reynolds and Johnson tracking down Gadot's character, a world-famous thief. Both Gadot and Reynolds were COVID tested before returning to the set in order to resume production.
Related: Every Upcoming Dwayne Johnson Movie & TV Show
According to THR, Ryan Reynolds showed his appreciation for the crew and their families by recording over 400 personal thank you videos, praising their commitment to the production. He noted that "What they did was so hard… morale was so low because everyone was in lockdown". In some cases, for those without families, he made videos for their pets and gifted all the workers with a bottle of Aviation gin along with a personalized note. Reynolds commented that making the videos was "worth every second."
In the aforementioned thanks he gave to the crew publicly on Instagram, Reynolds highlighted the intensity of working together in such close quarters and noted that "Not all heroes wear capes. Some wear masks". As discussed by Reynolds' co-star Dwayne Johnson, the safety guidelines implemented were very aggressive to facilitate working on the film during the pandemic. These came into force when the production restarted in September after its closure back in March.
As if working on a big, action spectacle such as Red Notice isn't challenging enough, production during a global pandemic surely only makes matters more difficult. Reynolds' commitment to his working relationships is undoubtedly a heartfelt gesture and goes to show the sense of community that is generated on a production of this size. As demonstrated by Red Notice's on-again-off-again production schedule, this year has set the film industry back across all areas, from pre-production to release. While Red Notice was clearly affected by the pandemic, hearing that Reynolds took the time to give so many thanks to the often unsung heroes of the industry is a rather special thing.
More: Every Upcoming Ryan Reynolds Movie
Source: THR