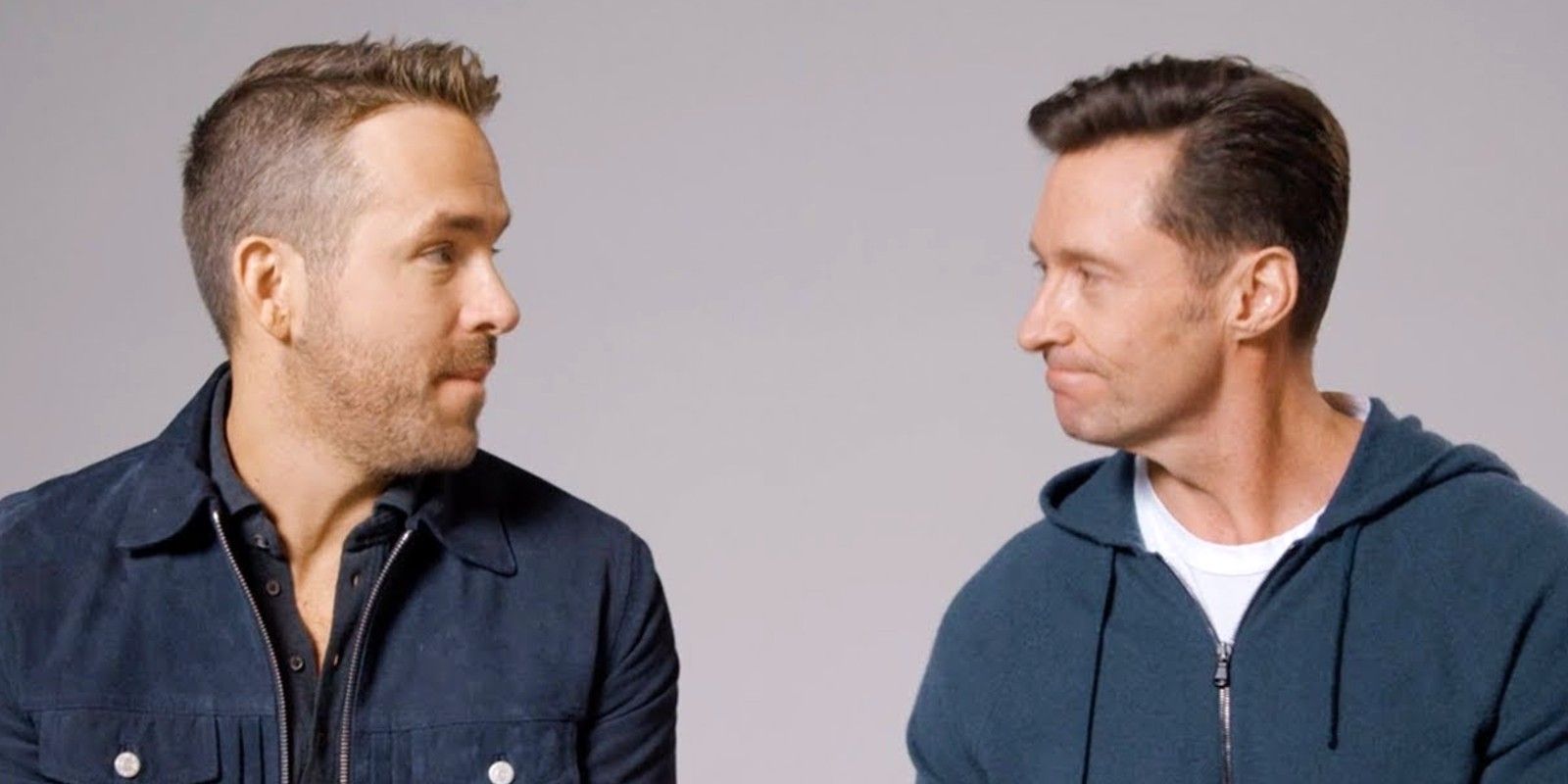 Ryan Reynolds' mom has officially sided with Hugh Jackman in the two actors' long-standing feud. The playful social media rivalry dates back to when they first met on the set of 2009's X-Men Origins: Wolverine, which featured Reynolds in his first, and notoriously criticized, appearance as Deadpool. Though the film wasn't a hit, Reynolds and Jackman's friendship quickly became iconic and their hilarious jabs at each other have been making headlines ever since.
Reynolds and Jackman's conflict, or what they like to call their war, is all in good fun and the two are actually close pals. Many fans will recall other classic highlights of their feud like the viral holiday sweater photo, which displayed Reynolds looking distraught in an eclectic sweater with a giant gold bow and Jackman and Jake Gyllenhaal laughing alongside him. Jackman then famously donned the sweater during the following holiday season, letting Reynolds have the last laugh. Reynolds took another shot at Jackman earlier this year when Jackman and his wife celebrated their 24th wedding anniversary. Reynolds commented on the post, "Hang in there, Deb."
Related: Deadpool 2: Every Wolverine & Hugh Jackman Reference
Jackman tweeted a recent ad for his coffee company Laughing Man, which first shows the two actors appearing to play nice for once. The camaraderie quickly takes a turn when Jackman dissuades viewers from supporting Reynolds and his company Aviation Gin. Jackman jokingly attacks Reynolds, saying, "Stop enabling this man. He's not your friend, he's not my friend. I'm pretty sure he's nobody's friend. Isn't that right, Ryan's mom?" The video then cuts to Reynolds' mom chiming in, "That's right, Hugh!" Reynolds looks genuinely shocked when he asks, "How did you get my mom?" Jackman quips back, "She's staying with me." Reynolds continued the joke in the Twitter comments, saying, "Let my mom go."
The frenemies recently agreed to a truce in the name of altruism, as they've partnered with the retail chain Sam's Club to promote two charity organizations. Jackman is raising money for the Laughing Man Foundation, which supports coffee farming communities through his Fair Trade-certified company Laughing Man Coffee, which he founded in 2011. Reynolds is raising money for the Sick Kids Foundation, which is dedicated to pediatric research and care. When customers buy Jackman's Laughing Man Coffee or Reynolds' Aviation Gin at Sam's Club, the retailer will donate to their choice of charity.
Truce or no truce, fans will surely be delighted to watch these hilarious interactions continue. While some celebrities avoid the social media spotlight, these two pranksters clearly love not taking themselves too seriously. Watching the pair troll each other online not only makes them more relatable, but it's also for a good cause.
More: Every Major Role Hugh Jackman Turned Down
Source: Hugh Jackman/Twitter