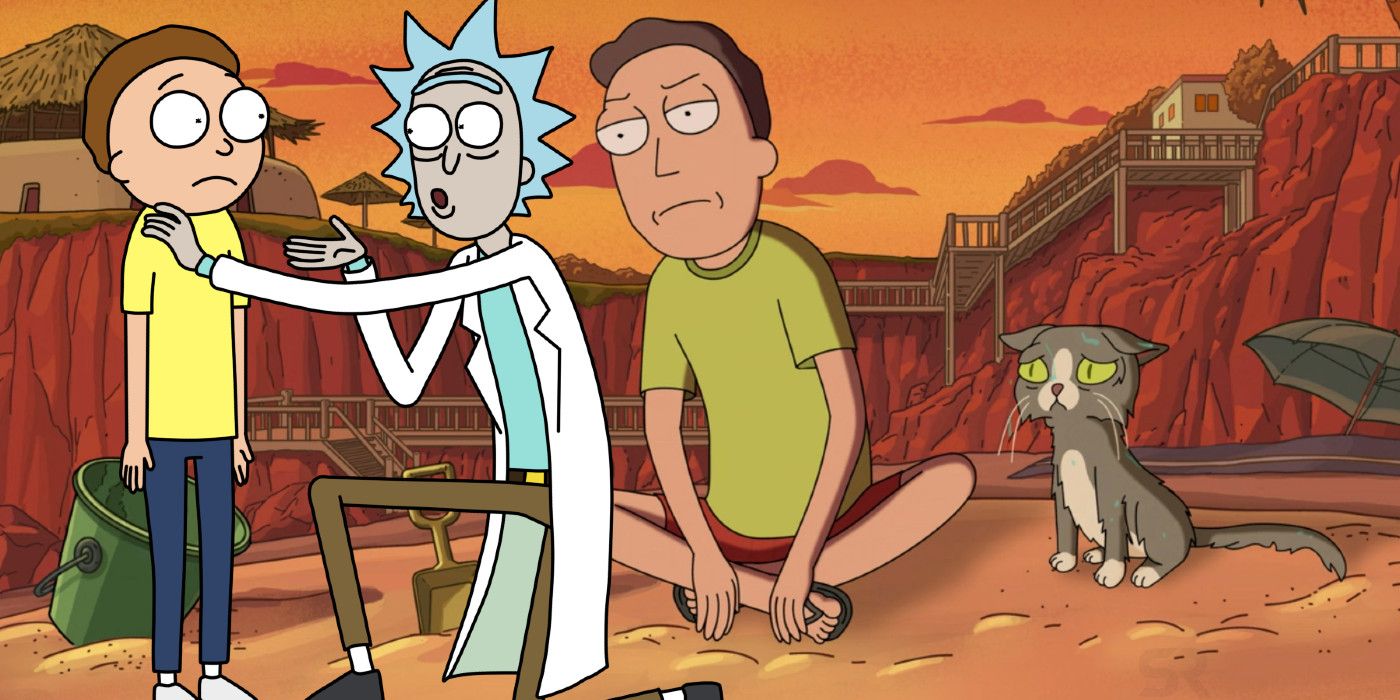 The answer behind the mystery of Rick and Morty's infamous talking cat is apparently that there is no mystery, according to Dan Harmon. Co-created by Harmon and Justin Roiland, Rick & Morty follows the insane adventures of mad scientist Rick Sanchez and his worrisome grandson Morty. The animated series debuted on Adult Swim back in 2014, garnering a passionate fanbase and widespread acclaim, and has since aired four intermittent seasons. Having previously been renewed for at least 70 more episodes, however, the show's writing team is years ahead and already developing Rick and Morty season 7.
Rick and Morty season 4 premiered November 19, 2020, and saw the show go to even more outlandish and meta heights. Equally, the 10 new episodes also seemed to weave in or revisit more serialized elements than ever before. Because of this, many fans latched onto plots that teased potential future payoffs. One such plot emerged via Rick and Morty season 4, episode 4, "Claw and Hoarder: Special Ricktim's Morty" in the form of a talking cat (voiced by Matthew Broderick). Throughout the episode, Rick and Jerry both sought answers as to why the cat was able to speak. Unfortunately, all they got for their efforts was a terrifying glimpse inside the cat's mind. As a result, fans went into a theorizing frenzy — regarding both the cat's vocal capacity and what exactly Rick and Jerry saw that drove them to such traumatized reactions.
Related: What If Rick And Morty Was Live-Action? Casting The Main Characters
Posted largely on Reddit, the theories have ranged from the cat being another alternate version of Morty himself to a cosmic, Hitler-esque evil. One theory even suggested that the cat wasn't so much the perpetrator but the victim of some unspeakable atrocities. During a conversation with Decider, however, Harmon expressed that such theory-crafting may have been a zero-sum game. "The cat subplot was an attempt to just have fun," he said. "The cat represents that voice in your head in the writers' room that you're overthinking it."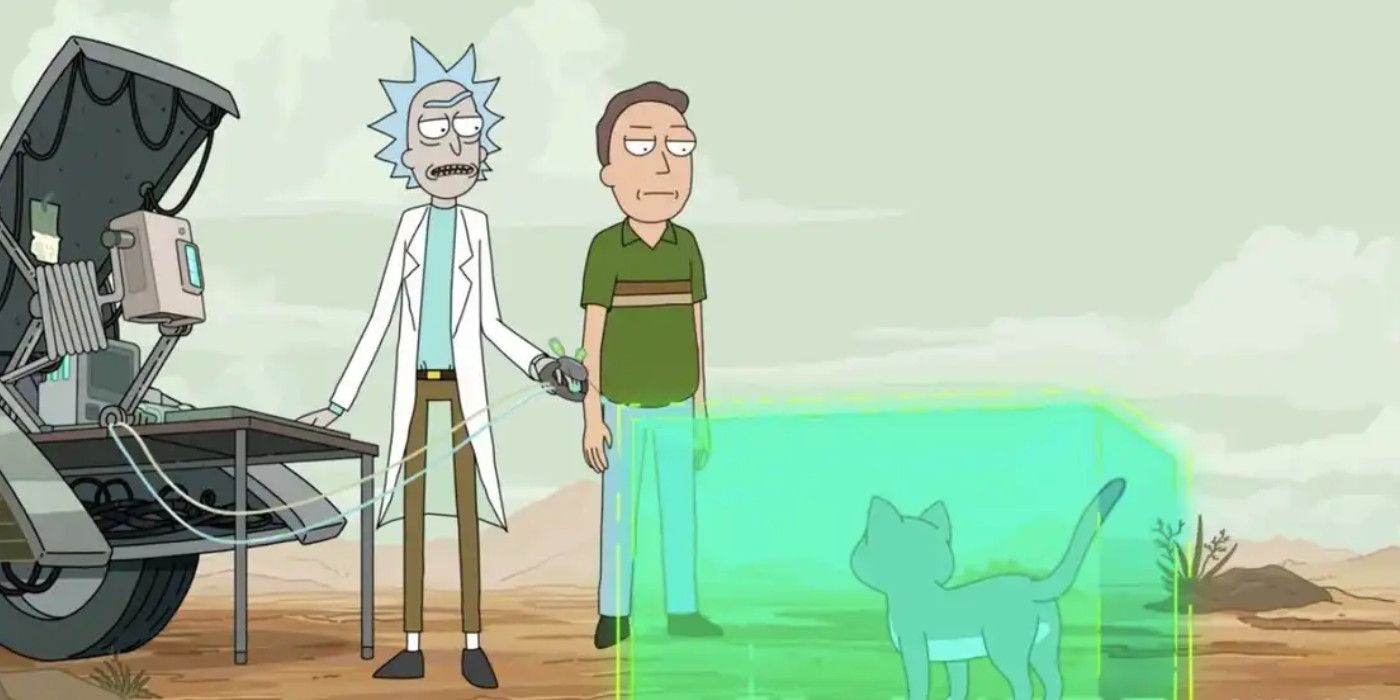 Ant-Man 3 writer Jeff Loveness, who also penned the episode in question, backed up Harmon's statements. "That came from those movies like Oliver and Company and all that," he added. "They didn't really explain why the cats can talk". The cat itself also expressed such sentiments, repeatedly stating throughout the episode that it shouldn't matter and just to have fun with it. The cat also told Rick and Jerry that no answer they found would ever be satisfactory. On the surface, such a message seemed pointedly in defense of shows like Game of Thrones — with some believing they would have been lambasted no matter the resolutions. Instead, it would appear that nothing more was meant than humor at the expense of the writing process.
However, whether or not it was intended, the mystery of the talking cat also shone a light on the overthinking nature of audience members. And with each emerging theory, the point being made by Harmon and the others was only proven all the more. That being said, it shall remain to be seen whether this will provoke all theorizing to cease or be viewed derisively as a cop-out. After all, fan curiosity, like Rick's own, has now been piqued. Equally, unlike Oliver and Company, the world of Rick and Morty is based in the realm of science-fiction rather than fantasy — with most things having a substantiated root cause or effect.
Of course, conversely, the world of Rick and Morty is also very much Harmon and Roiland's world, to do with as they please. Whether or not it's revisited will be dictated by whether a good enough story idea could be built around it. After all, they also vowed to never do time-travel before they also delved into it in season 4. Equally, with such serialized elements as Space Beth set to return for season 5, never say never is a phrase very much suited to Rick and Morty. As such, no matter the original intent, it could simply be another case of wait and see.
More: Rick and Morty: Rick's Friendship With Birdperson is Built on a Lie
Source: Decider