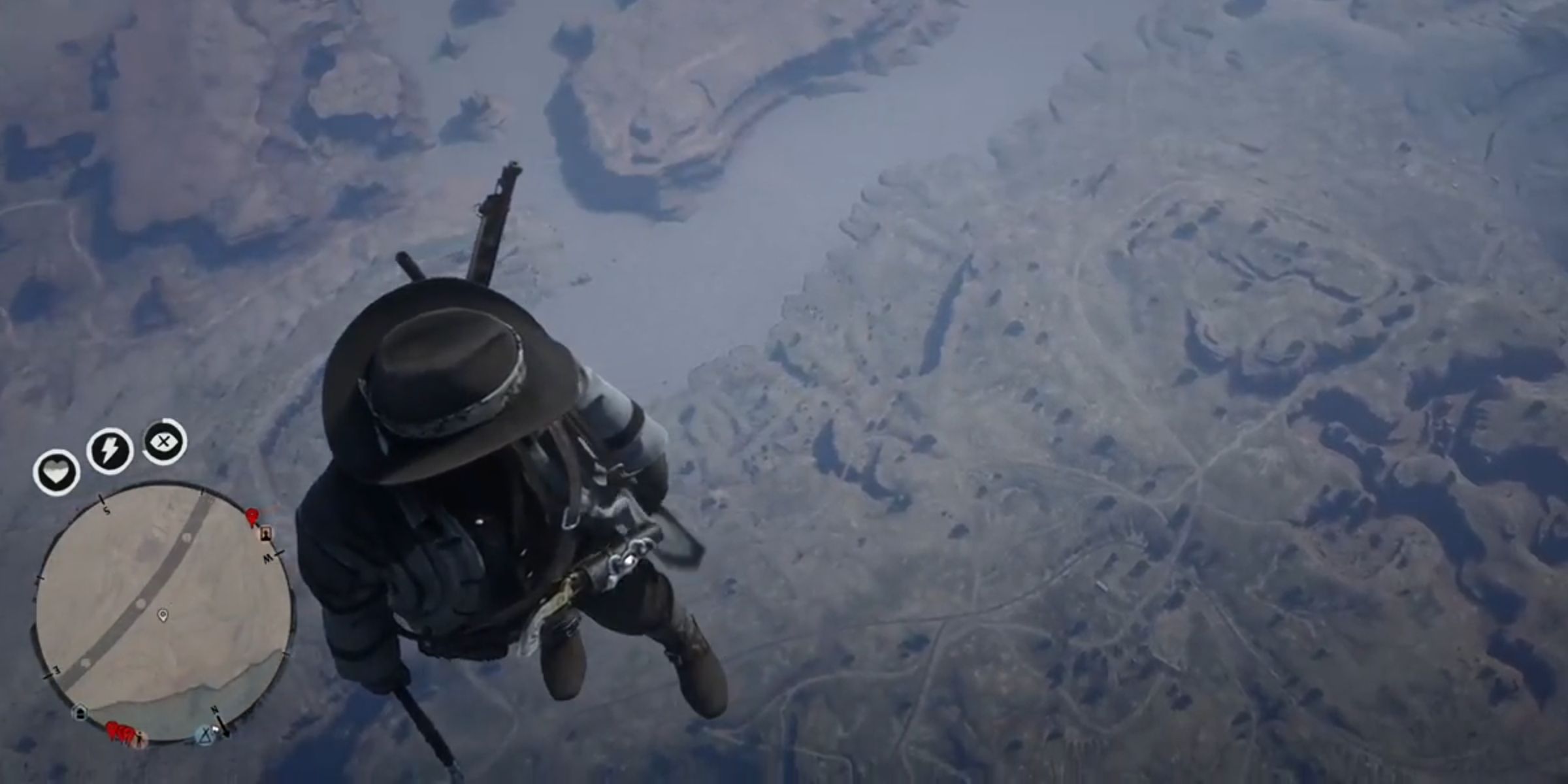 Red Dead Online players have discovered a glitched bridge that launches players off the map. The glitch was first reported earlier this week, and has gained in popularity due to the hilarious hijinks players have used it for. At the time of writing, the glitch has not been patched by Rockstar, and it has spawned several videos of Red Dead Online players launching themselves and their friends across the map.
While players hoping for new Red Dead Redemption 2 single player content may have had their dreams dashed, the online component will look to continue entertaining players, especially after Red Dead Online becomes a standalone title. Although, while Rockstar certainly has big plans for future in-game content, it is safe to say they did not plan on including a glitch that effectively turns a bridge into a turbo charged trampoline. But as it turns out, sometimes the best fun is unplanned.
Related: Red Dead Online: Everything Included In The Standalone Game
As Eurogamer initially reported, a bridge in a canyon near MacFarlane's Ranch can be used to fling players and horses across Red Dead Online's massive map. To trigger the glitch, players need several throwable weapons (tomahawks and throwing knives will do) and go to the aforementioned canyon west of MacFarlane's Ranch. There, they'll find two bridges, and the physics-defying one is the southernmost one. As seen in Emma Kent's demonstration below, throwing a few knives or tomahawks into the third or fourth planks on the bridge while standing on its edge will cause the bridge to start jittering around before launching the player across the map if done correctly.
That being said, plenty of Red Dead Online players have been able to figure it out, and it has resulted in some ridiculous videos. While players may take some damage (but not die), "horses become injured then miraculously heal themselves when bounced on the wooden trampoline" in a Lazarus-like bug that defies explanation. With the threat of death removed from the equation, this glitchy bridge suddenly becomes a source of additional fun in the Red Dead Online world, whose realism focus sometimes can leave that area a little lacking.
There already is a fair share of wacky fun in Red Dead Online, yet the bridge glitch proves there is always more to be discovered somewhere. Rockstar will likely patch the bridge soon, which would be a shame as the bridge has already exploded in popularity in just under a week. So, in the meantime, Red Dead Online players wanting to get in on the high flying shenanigans should get to it while they still can.
Next: Red Dead Redemption's Most Memorable NPC Almost Died Offscreen Twice