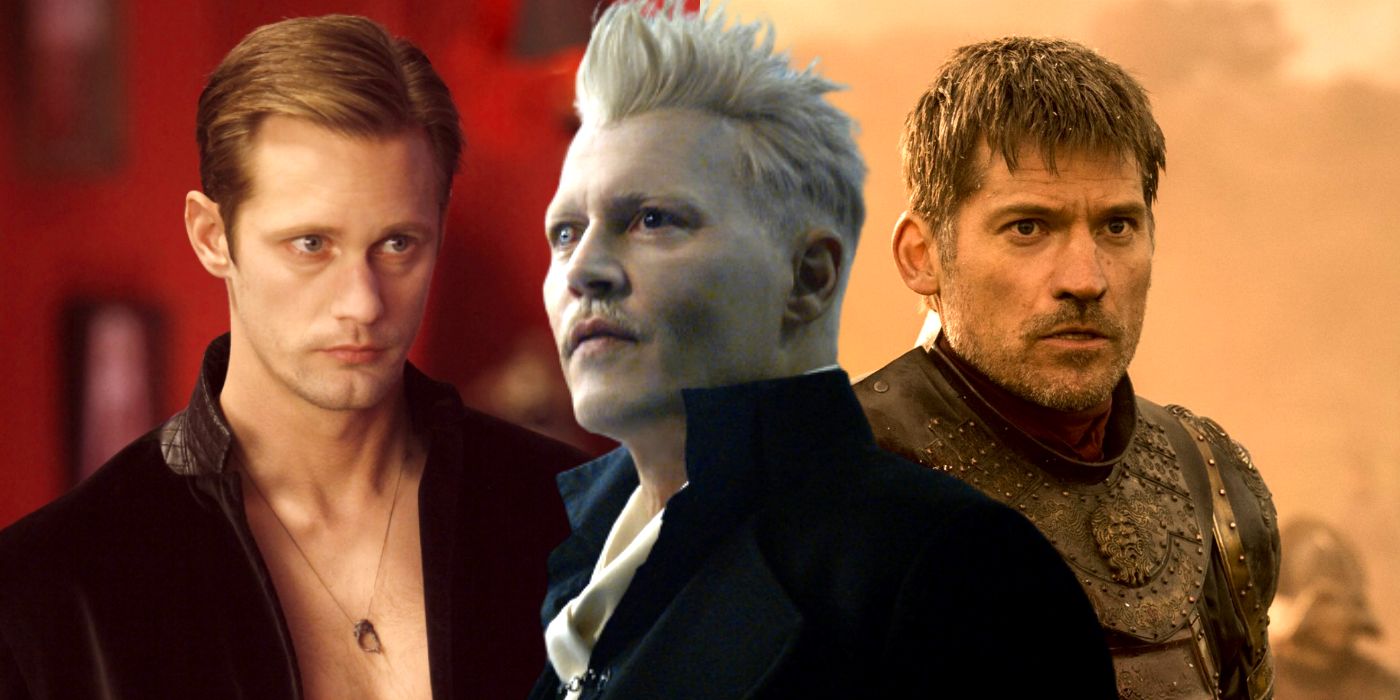 Johnny Depp's Gellert Grindelwald will be recast for Fantastic Beasts 3, but which actor should take on the role of the Harry Potter villain? Depp's tenure in the role only lasted one full before (as well as a brief cameo in Fantastic Beasts and Where to Find Them), with Warner Bros. asking the actor to resign from the part after he lost a libel case over being referred to as a "wife-beater." The move came after a long controversy surrounding Depp's initial casting and WB's subsequent support of him for much of his time in the role.
Grindelwald was first portrayed in the Fantastic Beasts franchise by Colin Farrell, in the guise of Percival Graves. It was only at the end of the first movie that it was revealed Graves was a disguise, and Grindelwald revealed his true form, played by Depp. That then continued into Fantastic Beasts: The Crimes of Grindelwald, which gave the actor and the character even greater prominence, and set him up to continue being a key part of the franchise going forward. Because of that, WB will recast the part of Grindelwald for Fantastic Beasts 3 (and beyond, should it continue).
Related: Fantastic Beasts: The Crimes of Grindelwald's Credence Twist Explained
While the Wizarding World offers several ways Depp's recasting can be explained, it's still a major role and one that needs a talented actor to fill it. Farrell himself would have been the perfect choice, but unfortunately his commitments to The Batman seemingly mean he's out of the running completely. That's a shame, but there are still several strong candidates to replace Depp as Grindelwald.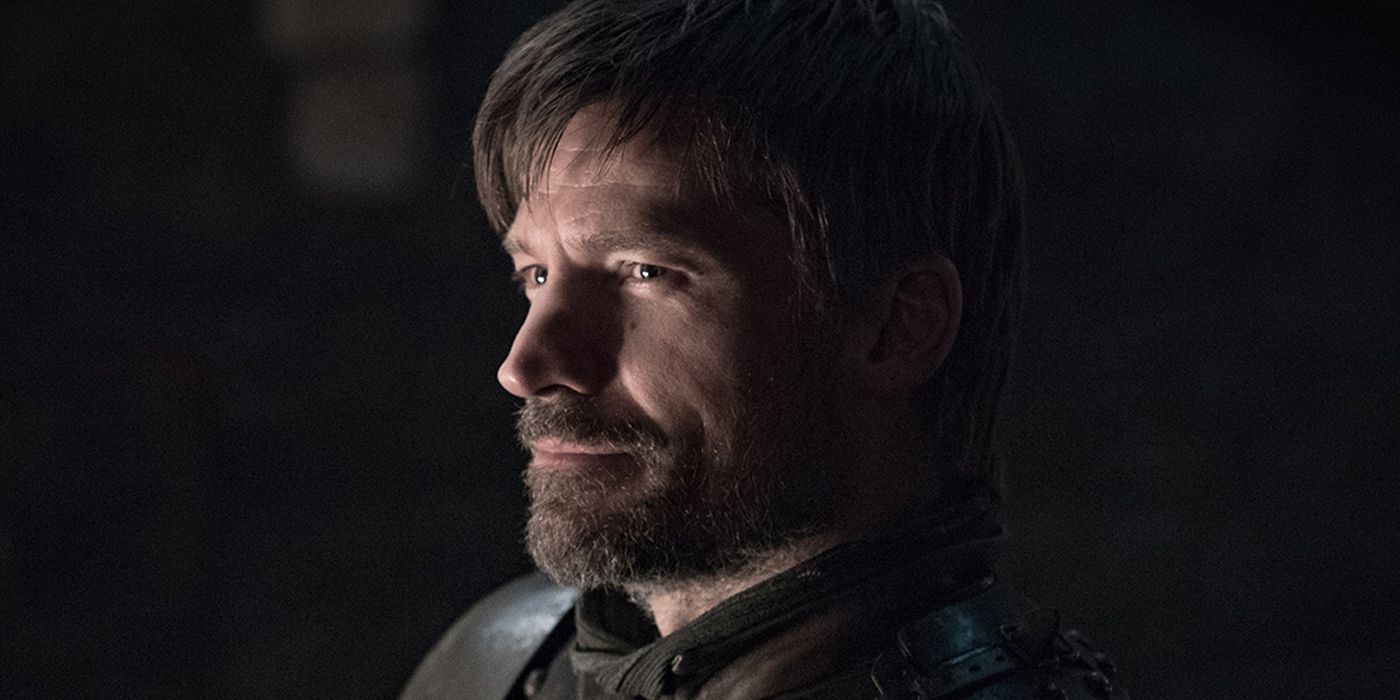 Gellert Grindelwald is a different sort of villain to Lord Voldemort and others seen in Harry Potter. Whereas Voldemort relied on fear, intimidation, and his sheer power to win followers to his cause, Grindelwald is capable of being persuasive in other means. He's every bit as dangerous as Voldemort, but he's also far more personable: whereas Tom Riddle was a loner and outcast, Grindelwald is charming and charismatic. Because of that, the actor who plays him needs to be able to fully convince with that side while also making you believe he's a villain who must be stopped, and that's the kind of thing Nikolaj Coster-Waldau has already proven he can do.
As Jaime Lannister on Game of Thrones, Coster-Waldau excelled in one of the most complex roles on the show, moving from villain to hero and often something in between, and equally as capable of making you love him or hate him. He'd likely be able to bring something similar to Fantastic Beasts 3 and, well versed in the fantasy genre already, he has the experience, the talent, the looks, and the charisma to take Grindelwald to even knew heights, especially as it fleshes him out into a more rounded character.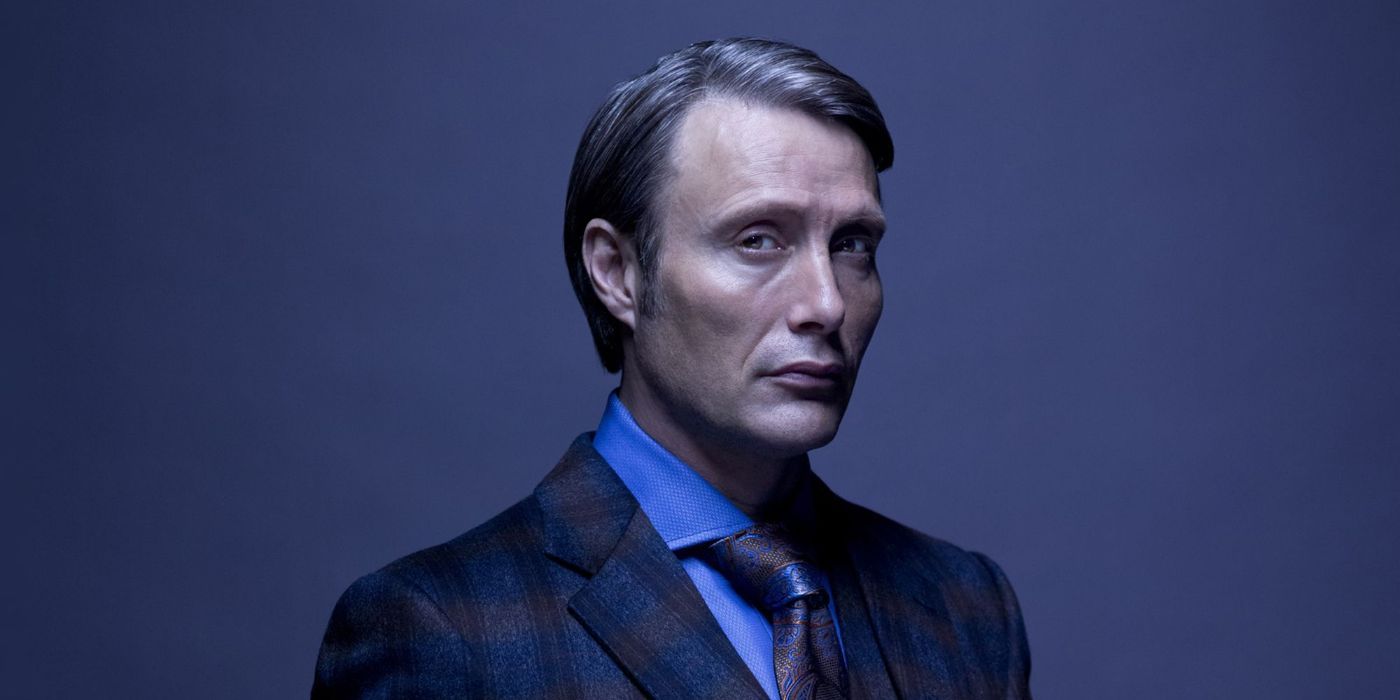 Coster-Waldau's fellow Dane, Mads Mikkelsen has reportedly been in talks for Fantastic Beasts 3, though he himself has denied that. Whether he's been approached or not, however, it's easy to see why his name would be of interest to Warner Bros, because he's another superb fit for the role. Like with Coster-Waldau, he has shown that he's perfected the ability to play characters with the same sense of duality possessed by Gellert Grindelwald. In Hannibal, he was not only charming and captivating, but simultaneously committed horrific acts.
Related: Harry Potter/Fantastic Beasts Official Timeline
His relationship with Will Graham is not too far removed from the one between Grindelwald and Albus Dumbledore either, and if he could develop the same sort of tension with Jude Law that he exhibited with Hugh Dancy (if the script allows for it), then it could fix a key element of the series too by delving more into the attraction and love between the two men. Outside of TV, Mikkelsen has proved he can easily handle a large scale blockbuster; he was underused in Doctor Strange, but that showed he can comfortably play a magical villain, while Casino Royale shows off another side of what he could do as a villain, with his Le Chiffre perfectly sinister (and a little peculiar) in a way that would also fit with Grindelwald's darker side.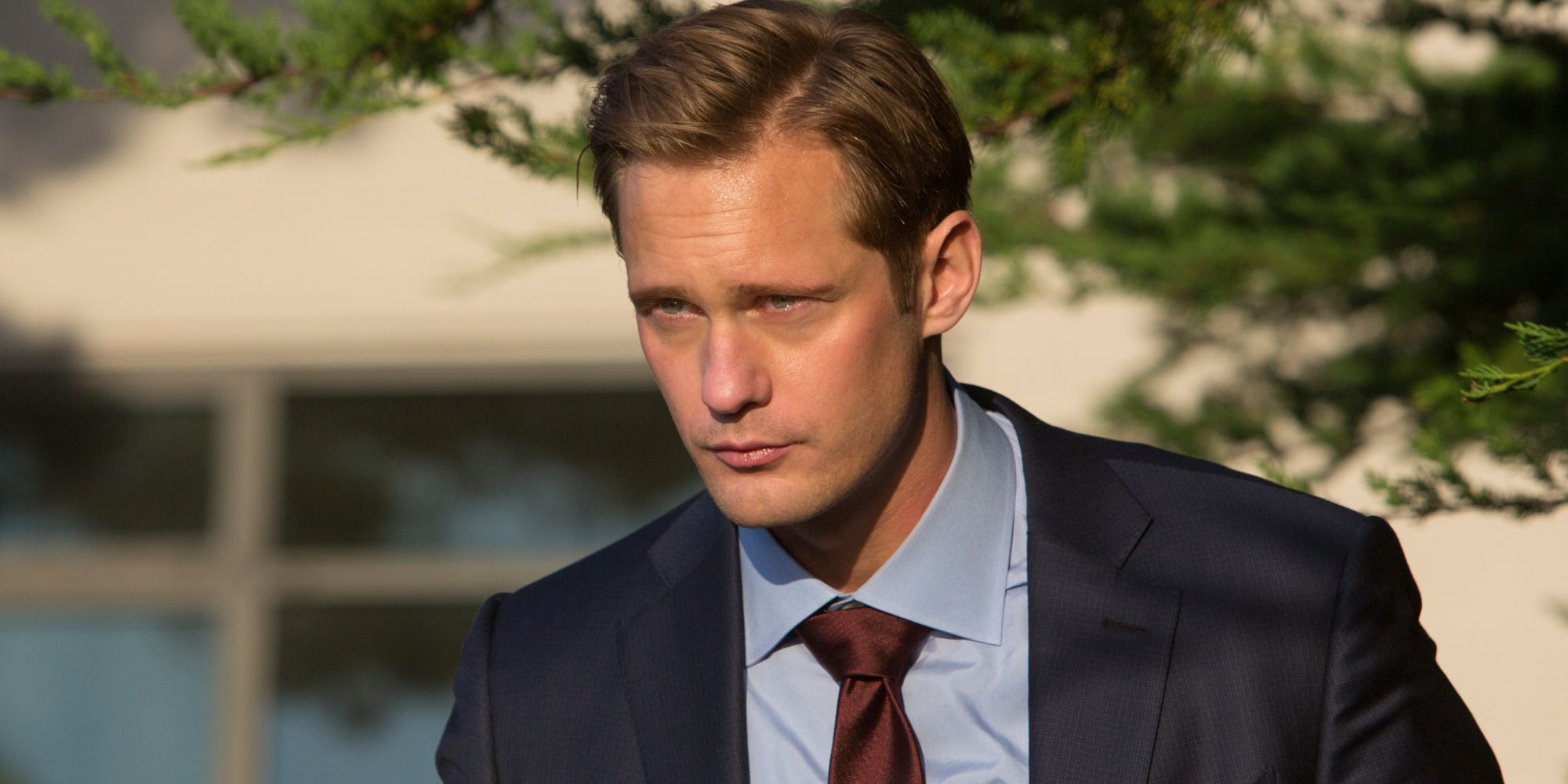 Another Scandi actor who could replace Johnny Depp as Gellert Grindelwald in Fantastic Beasts 3 is Alexander Skarsgård, who fits much of the same criteria as the two actors above, but could definitely bring his own twist on it. Skarsgård is best known as Eric Northman in True Blood where, over the course of seven seasons, he veered wildly from villain to hero, but was always the most enjoyable of the show's big three characters to watch, regardless of which side of the fence he was on, and could flip from being terrifying to sympathetic to charismatic (or all at once).
Like Coster-Waldau, he'd easily be able to offer the right look for Grindelwald that would pair nicely with Law's Dumbledore, while his 6'3″ frame makes him an incredibly imposing figure, something that his past roles show he knows how to fully take advantage of. As well as True Blood, Skarsgård's best audition for Grindelwald is perhaps Big Little Lies, where he played the abusive husband Perry Wright. While seemingly the attractive, pleasant partner of Celeste on the surface, underneath he was a raging, vile monster, whose worst moments were utterly chilling. If he could translate that energy into Grindelwald, both in how he wins followers and his relationship with Dumbledore, then he'd be an ideal Grindelwald.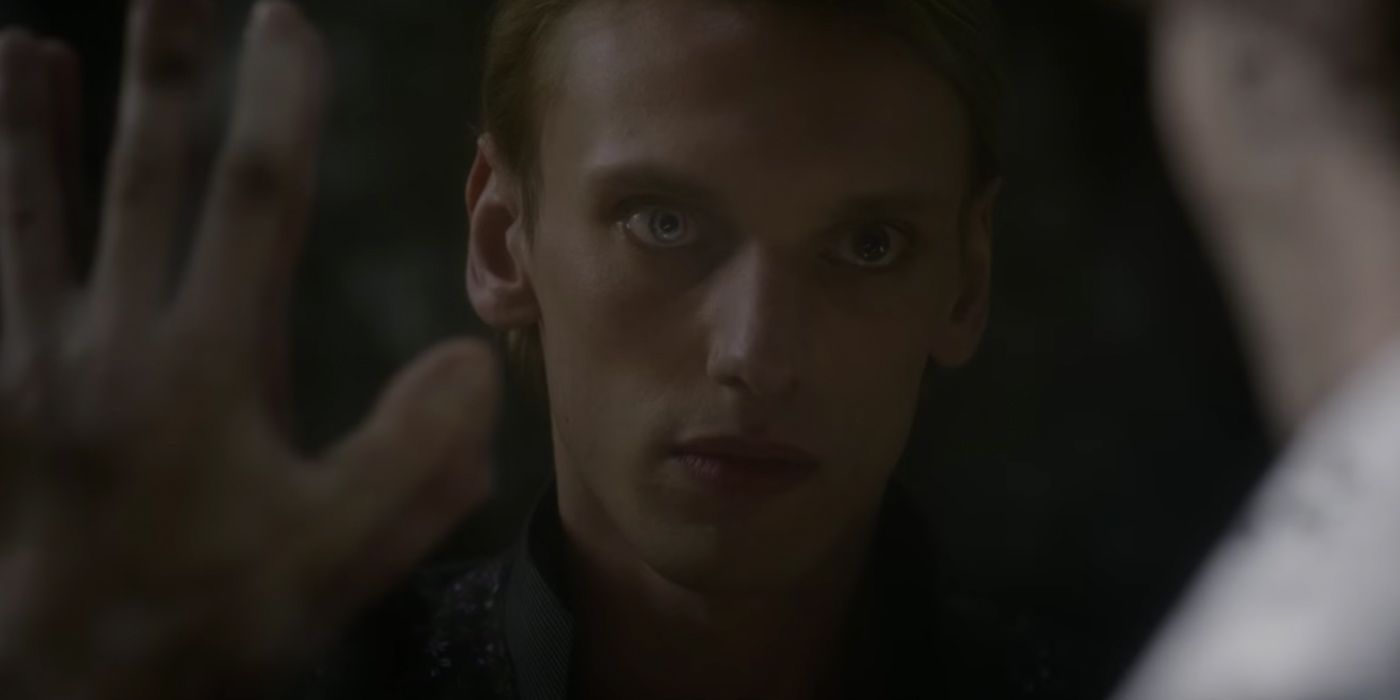 In a way, Jamie Campbell Bower already is Gellert Grindelwald, having played the young version of him in flashbacks in both Harry Potter and the Deathly Hallows – Part 1 and Fantastic Beasts: The Crimes of Grindelwald. That shows he's the right fit for one version of the character at least, even if he hasn't had a chance to properly sink his teeth into the role, but that's one the recasting of Depp can finally offer him. While his CV isn't as extensive, he should be able to bring enough of what's needed for the role, especially as his casting could open up an intriguing area for Fantastic Beasts 3 to explore.
Related: Every Harry Potter Character Who Can Still Appear In Fantastic Beasts Movies
As The Crimes of Grindelwald showed, it's the image of Bower as Grindelwald that Dumbledore still thinks of; that's the version of the person he fell in love with. By having Grindelwald either magically take on that form, or simply having him as a vision haunting Dumbledore, then it plays much more into the lost love between the two characters, through which Grindelwald can torment and torture his old friend. These movies really need to make that dynamic more explicit, and this could offer a way of doing it that allows for an even greater burden for Dumbledore to carry.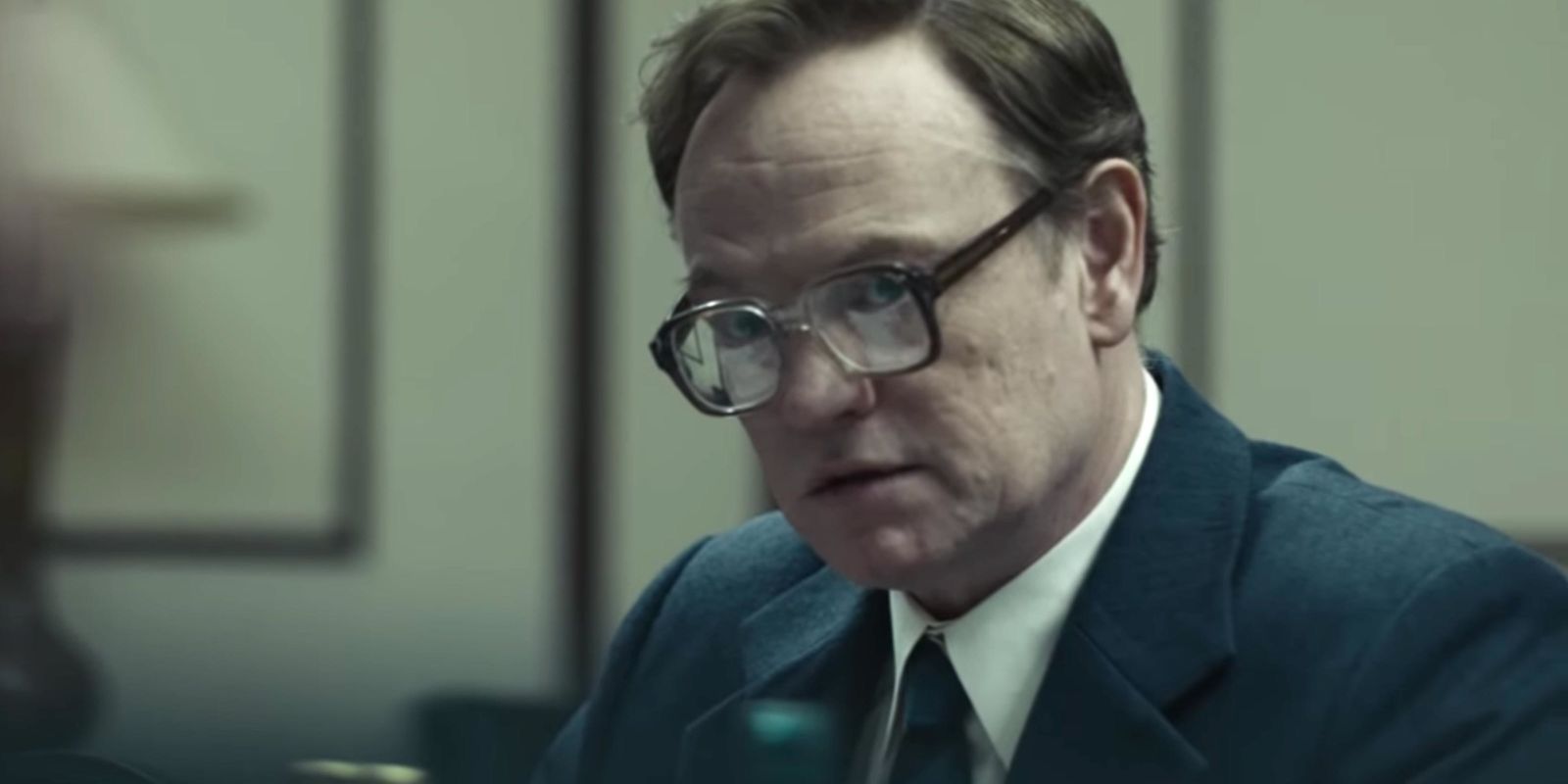 In an alternate universe, Jared Harris – son of the late Richard Harris, who played Albus Dumbledore in the first two Harry Potter movies – may already have been cast in the same role his father played, because he's absolutely perfect for it (with no disrespect to Law, who proved himself a shrewd casting choice in The Crimes of Grindelwald). However, there is a way of using that ideal casting by making Harris into Grindelwald, because so many of the qualities are the same, only flipped. Grindelwald and Dumbledore were equals: they saw the world in the same way, had a great friendship, loved one another, and were more or less evenly matched. Harris would be brilliant, then, as a Grindelwald who is truly a dark mirror of Dumbledore, showing just how similar they are and what the future Hogwarts Headmaster could have become. Similar to Bower, it's a way of deepening that relationship, while Harris' past body of work – which ranges from Sherlock Holmes to Chernobyl – proves he has great dramatic chops and a powerful quality to him, which would similarly fit for Grindelwald in Fantastic Beasts 3.
Next: Fantastic Beasts 3 Is Trying To Fix Its Biggest Mistakes: Why It's Too Late