It's hard to believe that Bravo's The Real Housewives of Beverly Hills is going on its 11th season. With the current cast, Kyle Richards is the only housewife who has been a part of the series since its inception, and she's seen some of the most dramatic moments in Housewives history.
RELATED: The Real Housewives Of Beverly Hills: Ranking The Cast Based On Intelligence
Just like the other cities in the series, RHOBH has had some incredibly dramatic storylines over the years that have included everything from children to puppies to panties. You can't make these things up, so why not rank them instead?
10

Did Mauricio Cheat On Kyle?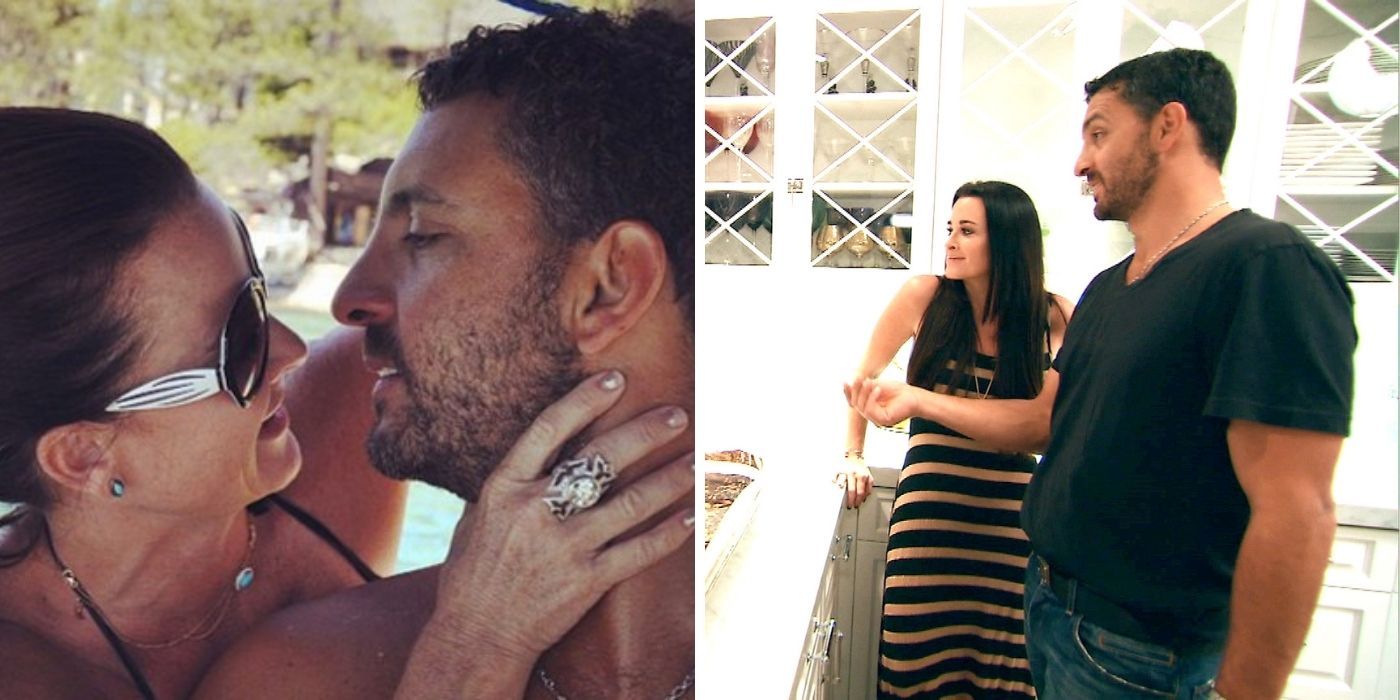 It's never too surprising when there's a cheating allegation, a separation, or a divorce in the Housewives franchise. Relationships in the limelight all have their issues. However, Kyle and Mauricio's marriage seemed so strong and sound. In season 2, the validity of their relationship was in question when rumors about Mauricio's cheating came about. The couple denied any wrongdoing but the allegation followed the couple around for more than a season.
9

The Rift Between Lisa Rinna & Kim Richards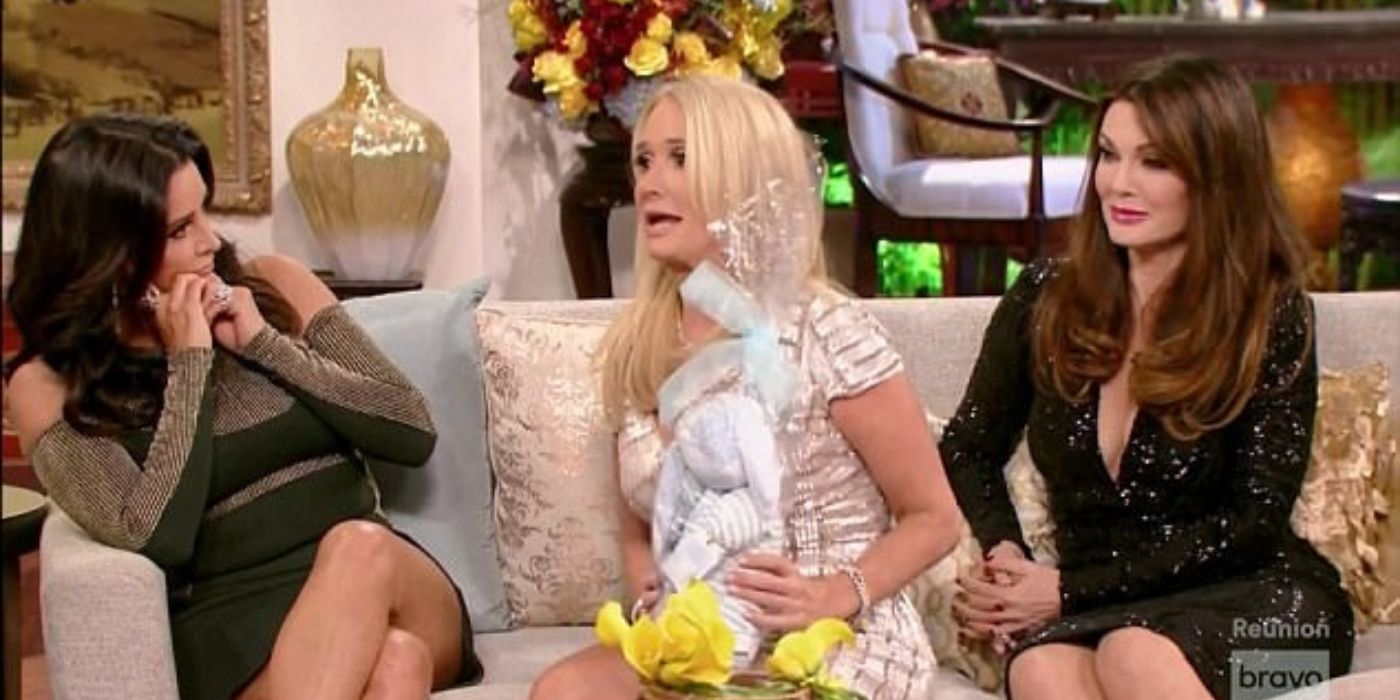 Lisa Rinna and Kim Richards started out on friendly terms but quickly became enemies when Rinna began talking about Kim's sobriety. As always, the women brought up past issues, which were irrelevant to their current argument, and it made everything worse.
RELATED: Real Housewives: 10 Scenes That Should Be Preserved In A Museum
The two women were still feuding by season 7 but Rinna tried to make amends by gifting Kim a stuffed bunny as a congratulatory gift for her new grandchild. The gesture was kind enough but Kim thought it came from a bad place. She ended up giving the bunny back to Rinna at the reunion in a very awkward exchange.
8

Puppygate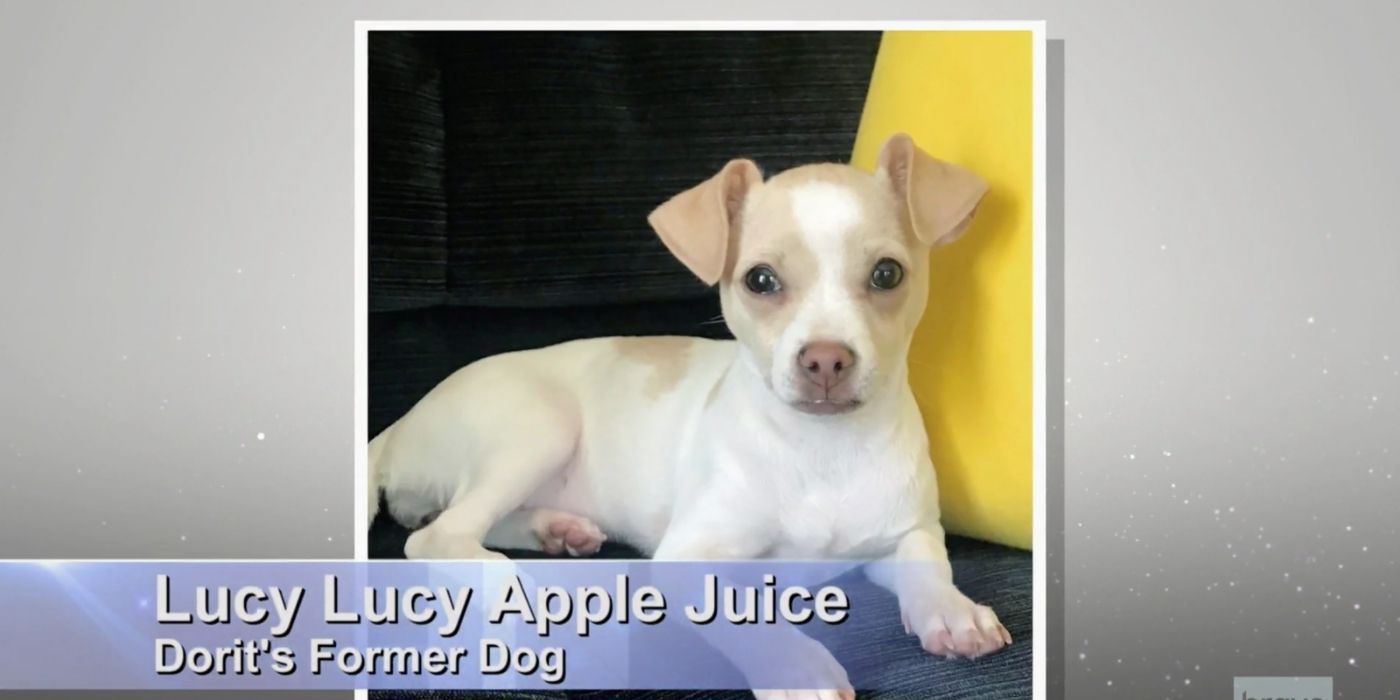 The entire ninth season of RHOBH revolved around one storyline: Did Dorit give the dog she rescued from Vanderpump Dogs to a kill shelter? This storyline was known as "Puppygate" and it had everyone involved.
After Dorit rescued a dog from Vanderpump Dogs (named Lucy Lucy Apple Juice), she had to give the dog away because it bit her child on more than one occasion. The problem is, the family Dorit gave Lucy Lucy to ended up giving her away to a shelter because of similar issues. When LVP learned that Dorit gave one of her dogs away, all hell broke loose.
7

Pantygate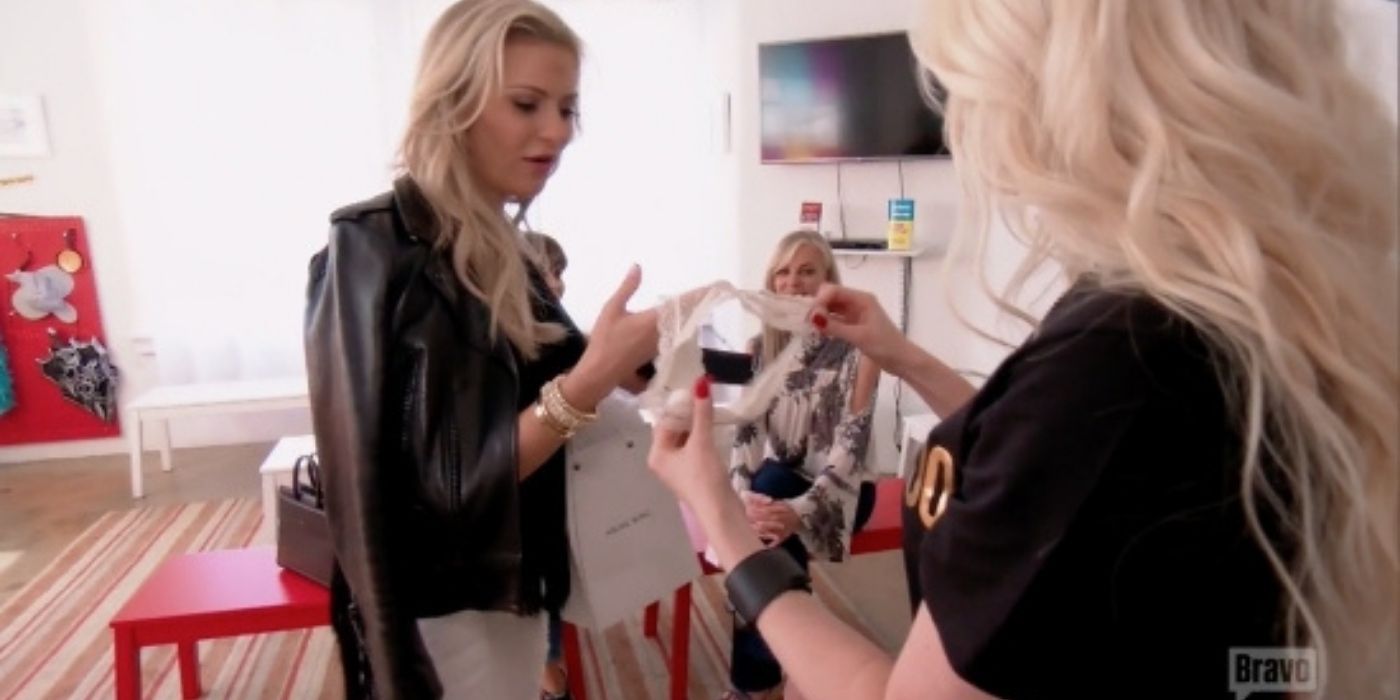 The seventh season of RHOBH was Dorit's first season as a housewife and she hit the ground running. Over cocktails before the white party, Erika noted to the group that she was going commando because she didn't want panty lines showing under her dress.
RELATED: The Real Housewives Of Beverly Hills: Erika's 10 Most Iconic Outfits, Ranked
No one thought much about Erika's comments except for Dorit and PK. PK claims Erika was flashing him on purpose at the party. From there on, Dorit was telling everyone that Erika flashed her husband and even gave her a pair of undies as a gift. Known as Pantygate, this storyline lasted most of the season.
6

The Never-Ending Richards Sister Battle
The deterioration of Kim and Kyle's relationship was evident from season 1. Kim was an addict who couldn't come to terms with her demons and Kyle was drained from trying to save her. When Kim finally got the help that she needed, her relationship with Kyle surprisingly got worse. It was hard for Kyle not to mother her sister. Likewise, it was hard for Kim to be honest with her Kyle. These days, the Richards sisters are in a better place but aren't perfect.
5

Taylor Vs. Camille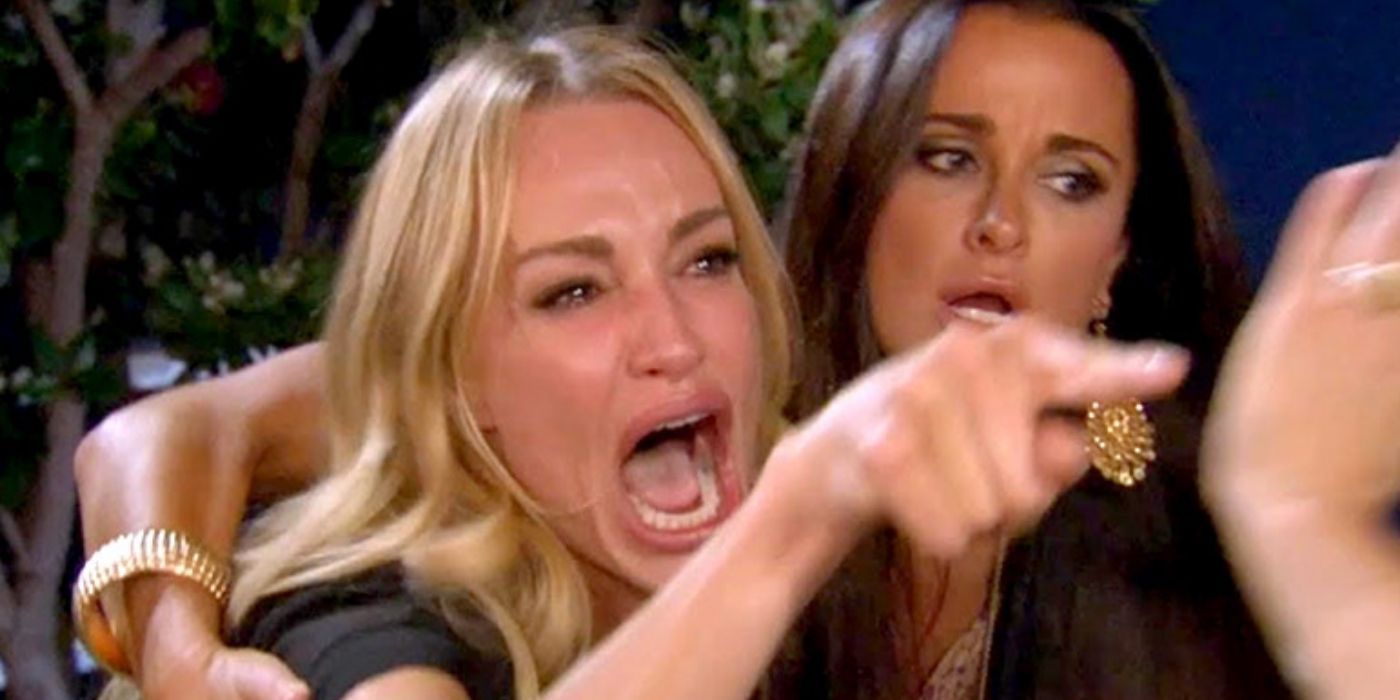 In the first season of RHOBH, Taylor Armstrong told the cameras that her marriage was based more on business than romance. She would look at Kyle and Mauricio in awe and cry about wanting what they had. By season 2, Taylor confided in Camille that she was in an abusive marriage and that she wanted to get out. Taylor was riddled with fear but continued going to therapy with her then-husband.
After Taylor's theatrics grew, Camille told the group — in front of Taylor — that she needed clarification on the abuse between her and Russell. From then on it was war. Taylor found Camille's treachery unforgivable
4

Did Denise & Brandi Sleep Together?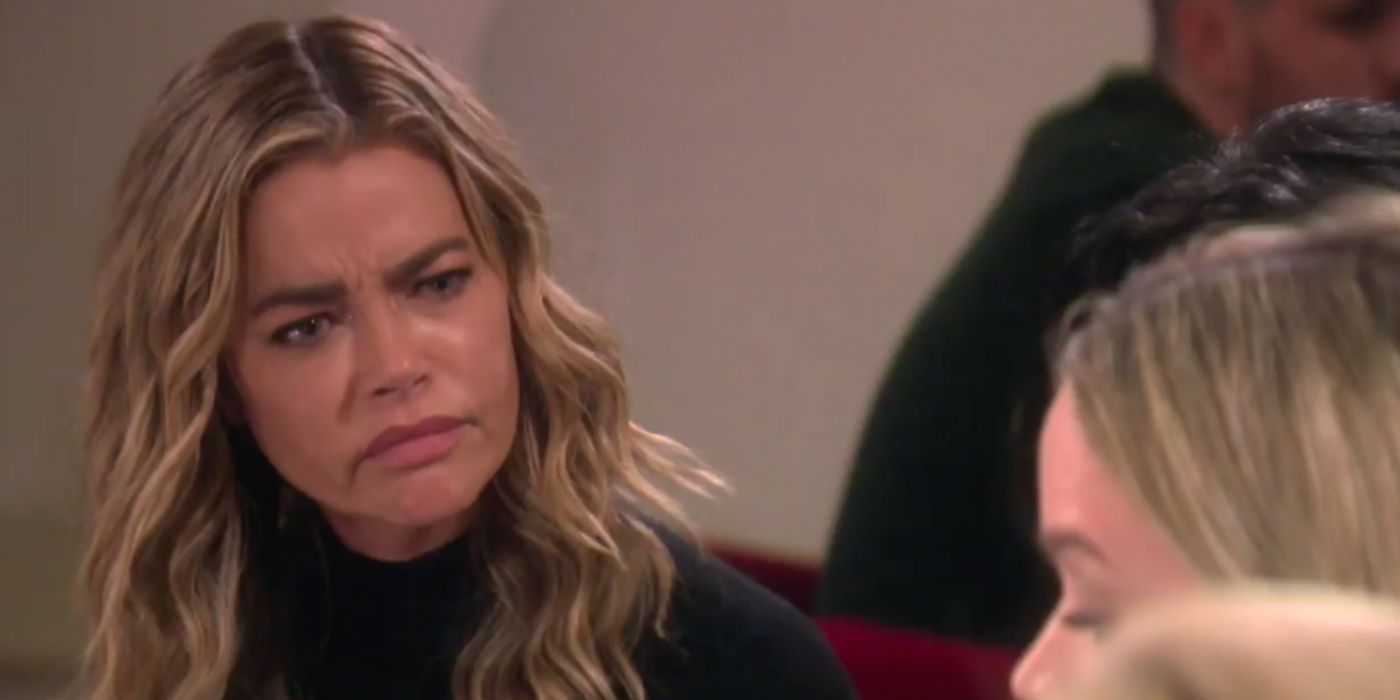 In season 10 of RHOBH, Denise Richards was back for her second season but the vibe had shifted. Denise was covering her tracks from season 9 and was trying to uphold a cleaner image.
That all went in the garbage when former housewife, Brandi Glanville, came out and said that she and Denise had slept together. What's worse is that Denise was married at the time and she didn't want anyone knowing because of her husband. Brandi felt used and awful that she was the "other woman," so she let the cat out of the bag to get back at Denise. The drama was so thick that Denise left the series.
3

Did Yolanda Have Lyme Disease?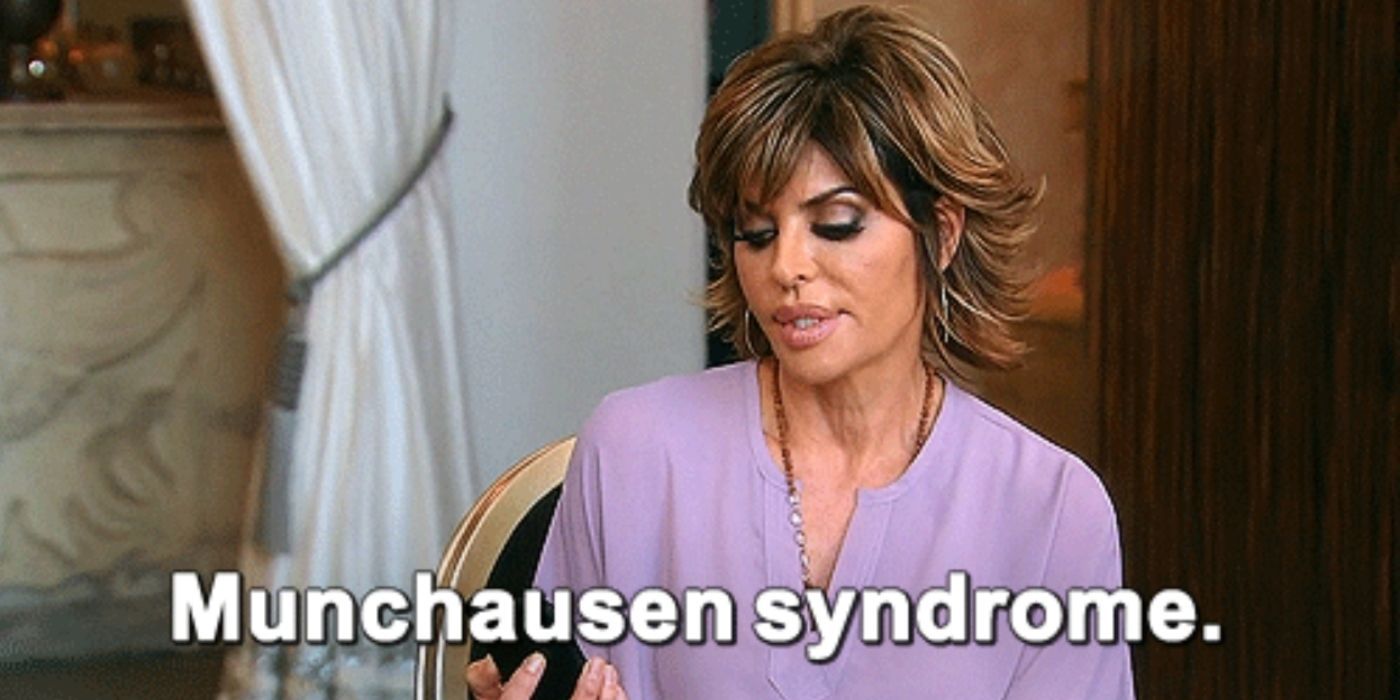 In the sixth season of Real Housewives of Beverly Hills, Yolanda Hadid was suffering from an unknown illness. She was trying everything under the sun to feel better and was seeing multiple doctors revolving around her condition. They eventually realized that Yolanda was living with chronic Lyme Disease.
Some of the ladies weren't sure how sick Yolanda was and thought she was embellishing her symptoms. Lisa Rinna, however, took it a step further and claimed Yolanda didn't have Lyme… Rinna thought she was suffering from Munchausen syndrome, a disorder where the person pretends to be sick or actually makes themselves sick to get attention. The term "Munchausen Syndrome" was thrown around throughout the season and practically broke Rinna and Yolanda's relationship.
2

The Truth About Adrienne And Paul's Children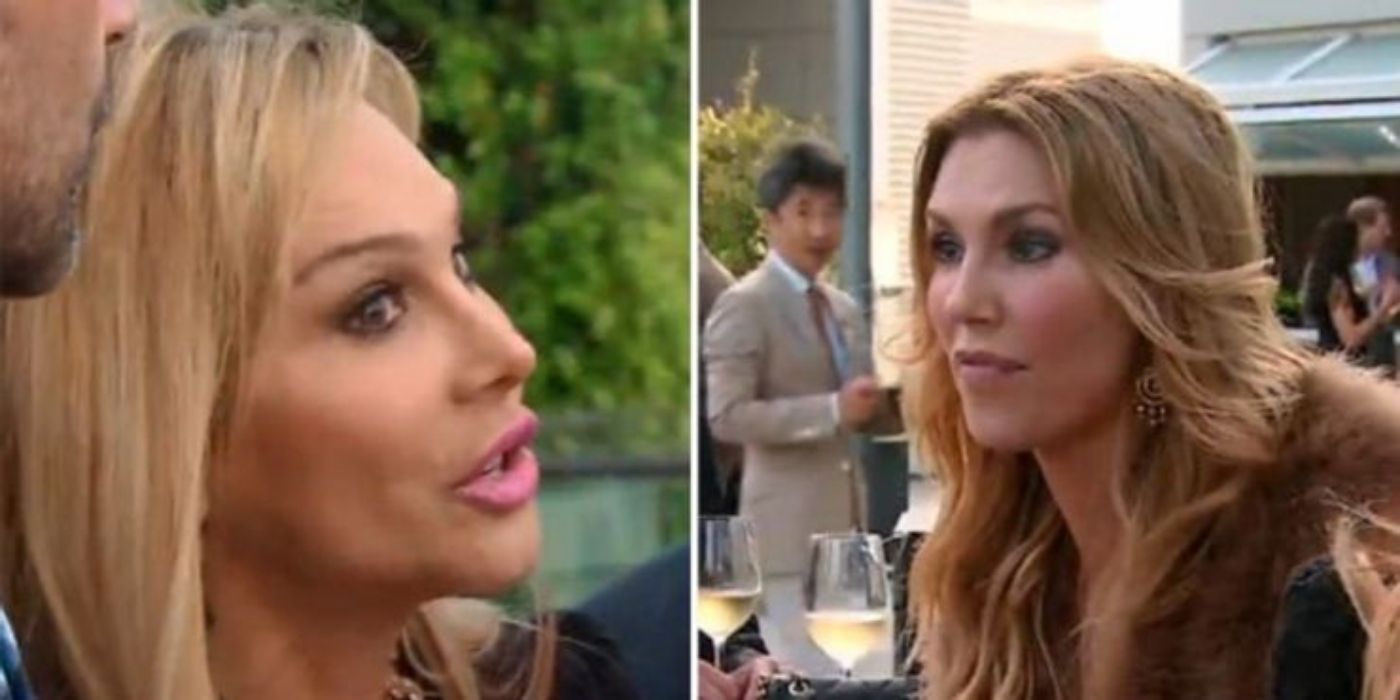 In the third season of Real Housewives of Beverly Hills, Brandi and her former pal, Adrienne Maloof, butted heads when Brandi released private information about Adrienne and Paul's family. Apparently, Adrienne had her last two children via surrogacy and wanted that information kept on the down-low. But Brandi told everyone about it anyway.
Sadly, Adrienne and Paul were already having marital issues but Brandi's words were the nail in the coffin. This storyline was so toxic that Adrienne left the series and blamed Brandi for her and Paul's divorce.
1

Does LVP Sell Stories To The Tabloids Or Not?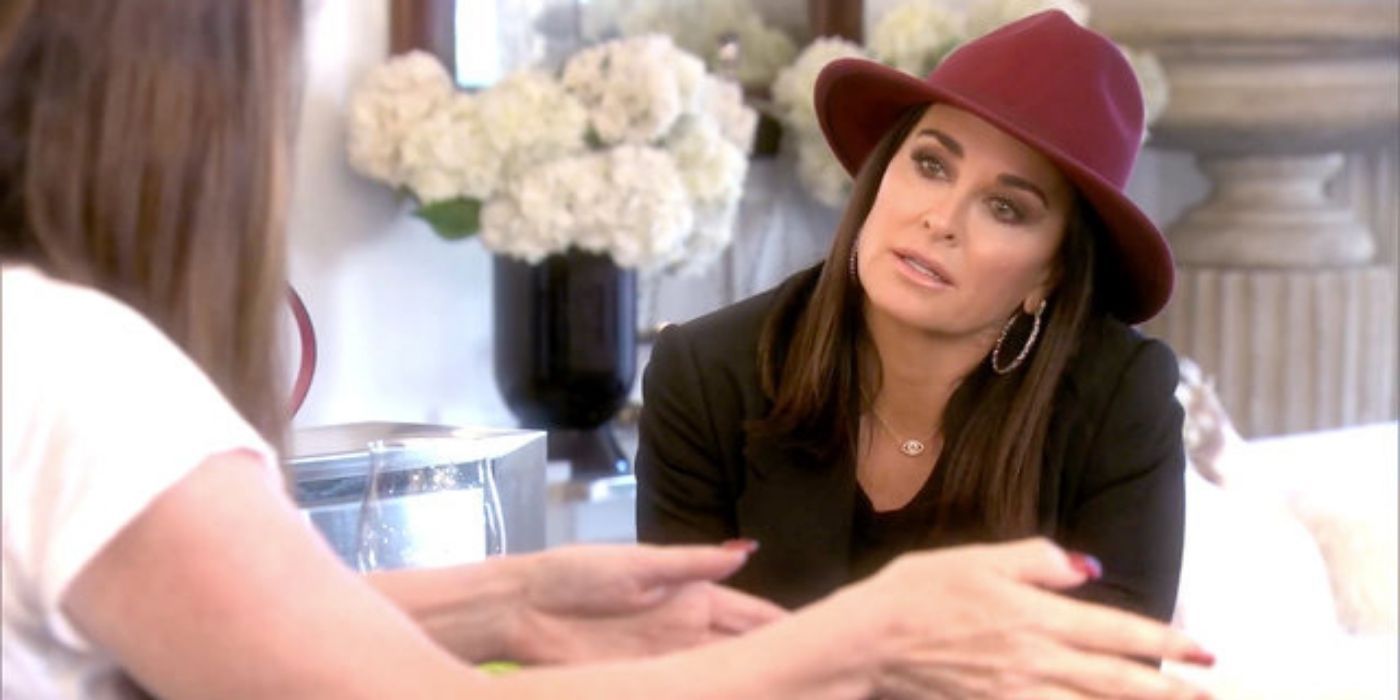 The drama surrounding Lisa Vanderpump and the tabloids have been circulating since the second season of RHOBH. Lisa apparently has a very close relationship with those at Radar Online and would allegedly tell her friends who worked there about secrets in her friend group.
Lisa always denied having anything to do with the tabloids but the evidence was stacked against her. With Kyle Richards as her last ally, Lisa left the show when Kyle believed that LVP did, in fact, sell stories.
NEXT: The Real Housewives Of Beverly Hills: 5 Reasons Lisa Vanderpump Is The Show's Biggest Villain (& 5 Reasons It's Kyle Richards)