BravoCon 2019 was the closest Real Housewives fans will ever get to a museum dedicated to their favorite reality TV brand. With eight cities in the franchise, there have been countless iconic moments that deserve to be preserved for generations to come.
RELATED: The 11 Best Bravo Reality Shows, Ranked
From leg tosses to table flips to hysterical moments during non-humorous times, there are scenes that diehard fans know everything about without even seeing the entire clip. These scenes are so juicy that they have launched entire memes — the finger point, anyone?
If you were the curator of the Real Housewives museum, which classic scenes would you pick?
10

"Gone With The Wind Fabulous" By Kenya Moore (RHOA)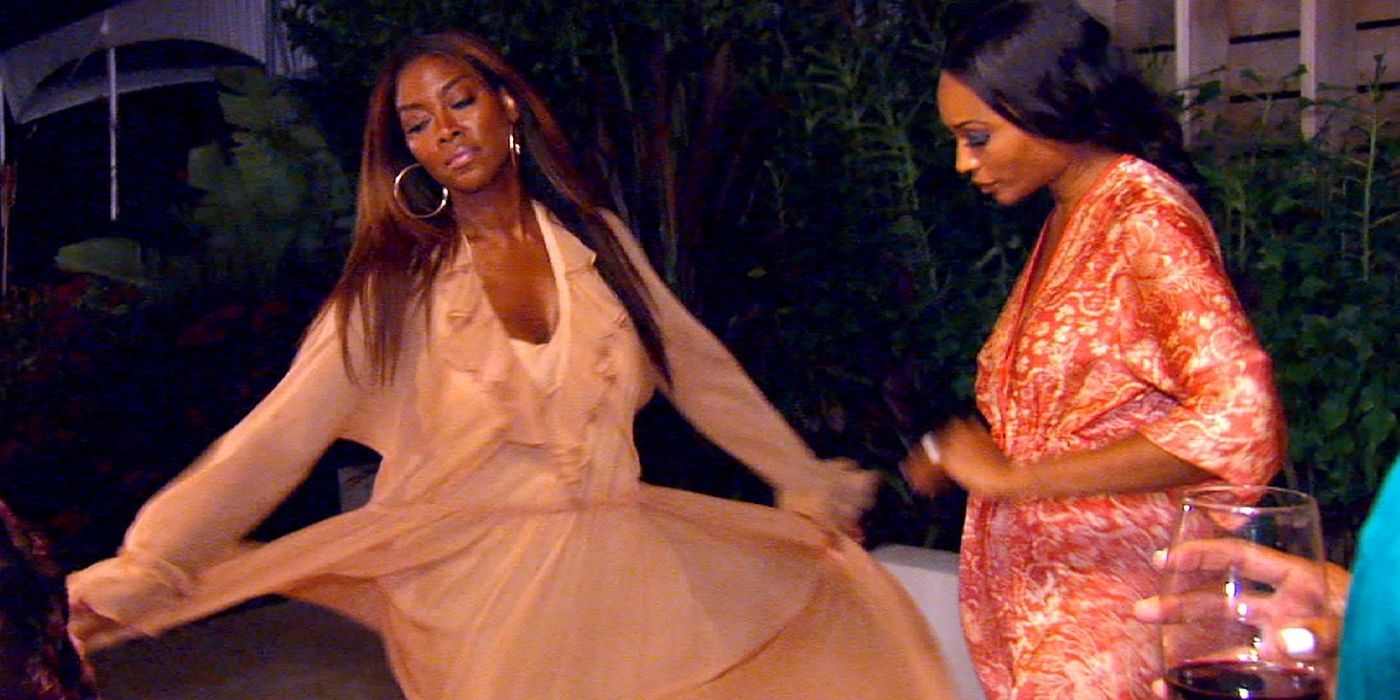 In the fifth season of The Real Housewives of Atlanta, the women are on vacation but it's anything but relaxing. Kenya gets into a verbal altercation with the ladies after being called old and flirting while she had a man at home.
RELATED: Real Housewives Of Atlanta Season 1: Where Are They Now?
But Miss Kenya couldn't be bothered. She protected herself from the women and claimed she was fabulous. Her exact words were "Gone with the Wind fabulous." What made this scene even more outstanding was Kenya's twirl with her dress and hair blowing in the wind.
9

"Be Cool" By LuAnn De Lesseps (RHONY)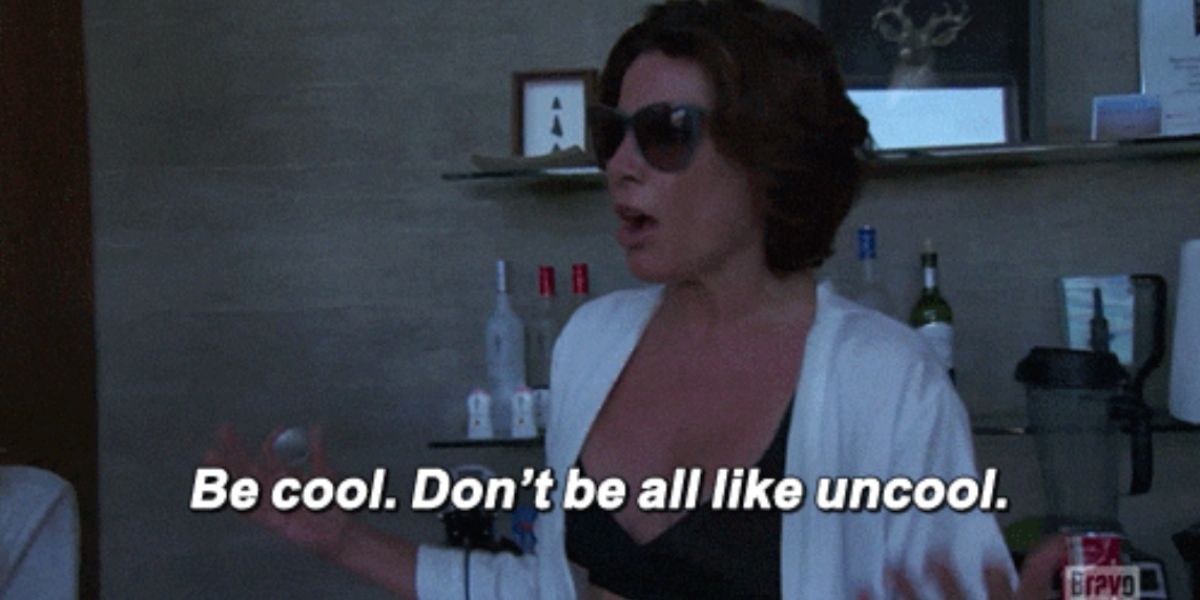 In the seventh season, LuAnn was under fire for bringing two strangers back to their home after a wild night of drinking. After they had their fun, LuAnn went to bed but the two men ended up staying the night in the ladies' rental.
Heather and Carole were shocked when they found two strange men in their home. For all they knew, the men could be serial killers! The women ganged up on LuAnn for being unsafe and Lu says one of the best lines of all time: "Be cool. Don't be all, like, uncool."
8

"Psychic Thoughts" By Allison DuBois (RHOBH)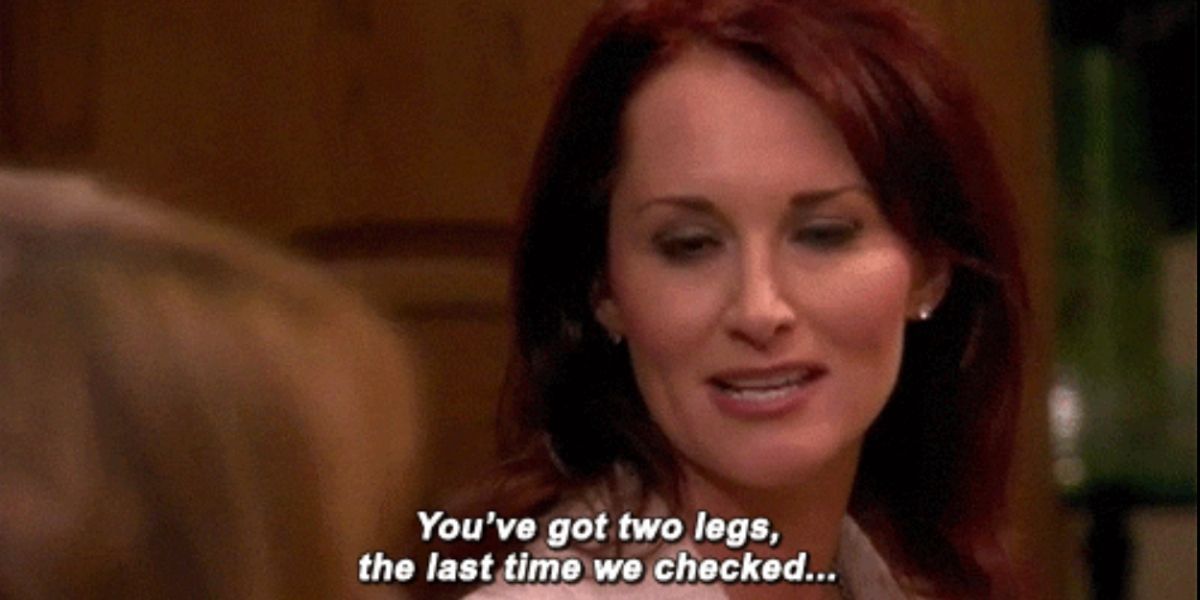 In the first season of Real Housewives of Beverly Hills, the ladies go over to Camille's house for a dinner party. Things were already tense between them but to add fuel to the fire, Camille invited her psychic friend, Allison DuBois, over as well.
RELATED: The Real Housewives of Beverly Hills: Why The Dinner Party From Hell Is One Of The Most Iconic Episodes Of All Time
Allison ended up having too much to drink and went after Camille's enemies at the table. With her vape pen — and massive martini — in hand, Allison told Kyle that her husband would never fulfill her and that she lives a miserable life. The GIFs of Allison smoking her vape pen are unmatched in the RHOBH fandom.
7

"The Leg Toss" By Aviva Drescher (RHONY)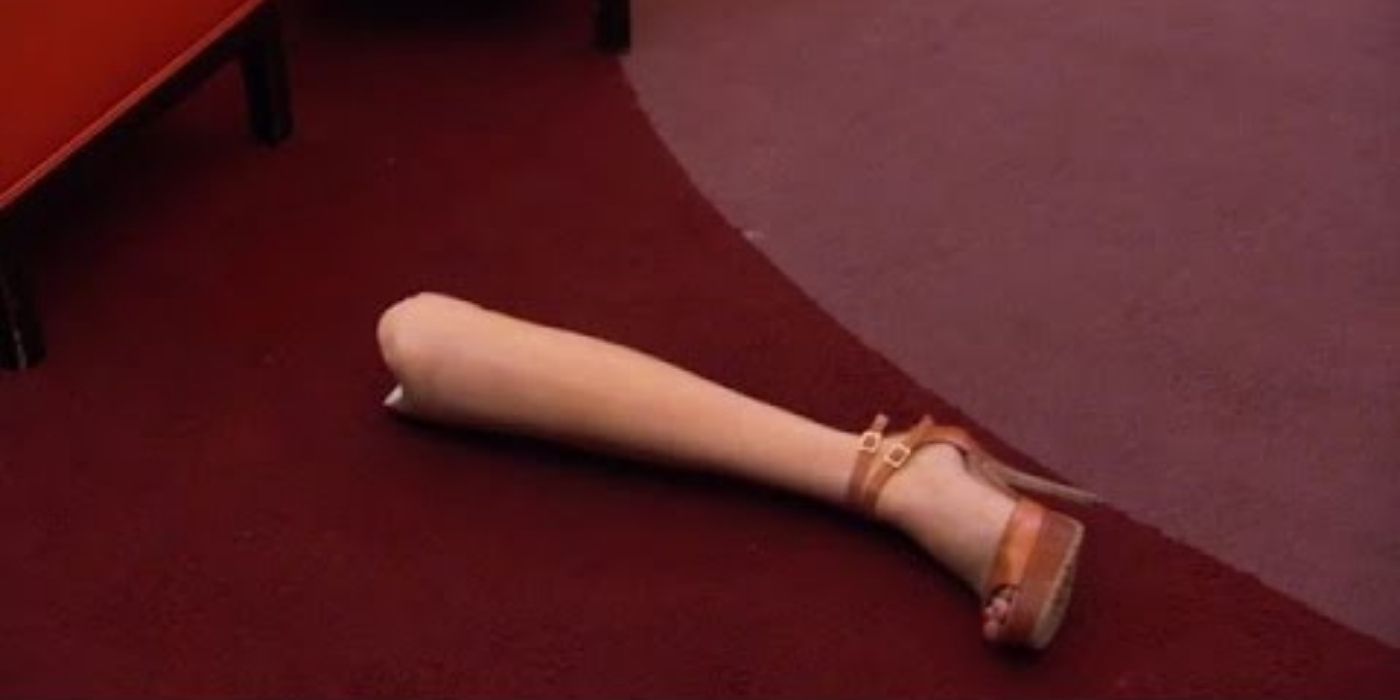 In the season 6 finale of Real Housewives of New York, most of the women accuse Aviva of covering things. Over dinner, Aviva tries to defend herself by telling the others that she's always kept it real and that the only thing that was fake about her was her prosthetic leg. She then takes off her prosthetic leg and slams it on the table. The leg eventually gets thrown across the room and the ladies run away from the table in embarrassment. Seeing a prosthetic leg lying on the ground of a swanky New York restaurant is one of the most iconic moments in Bravo history.
6

"The Angry Table Flip" By Teresa Giudice (RHONJ)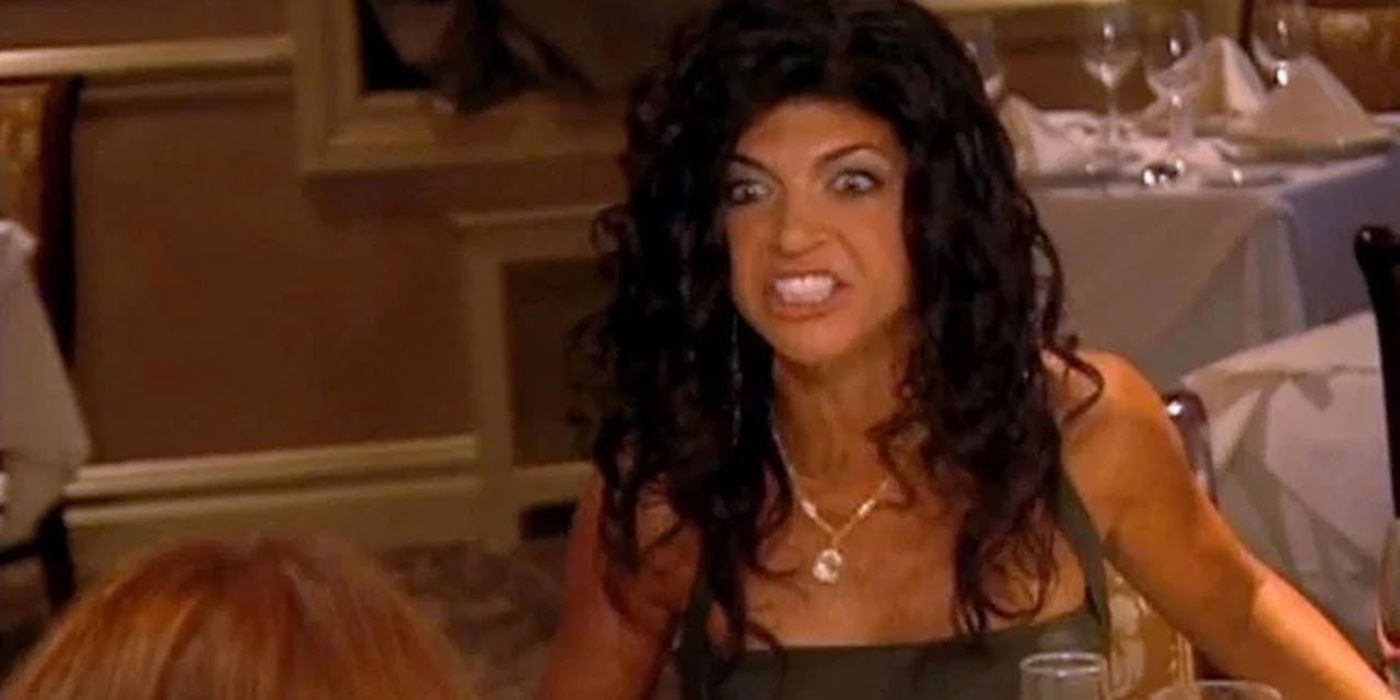 Teresa flipping the table in rage against Danielle Staub deserves to be in the Louvre. The anger in Teresa's eyes and the power in her table flip is still talked about to this day, over 10 years later.
The evening went south when the ladies were going head to head against Danielle. But once Danielle told Teresa to pay attention, a switch flipped inside her. Teresa didn't appreciate being talked down to and the only thing that felt right at that moment was flipping the table and being carried away by her husband.
5

"Dinner In Amsterdam" By Lisa Rinna (RHOBH)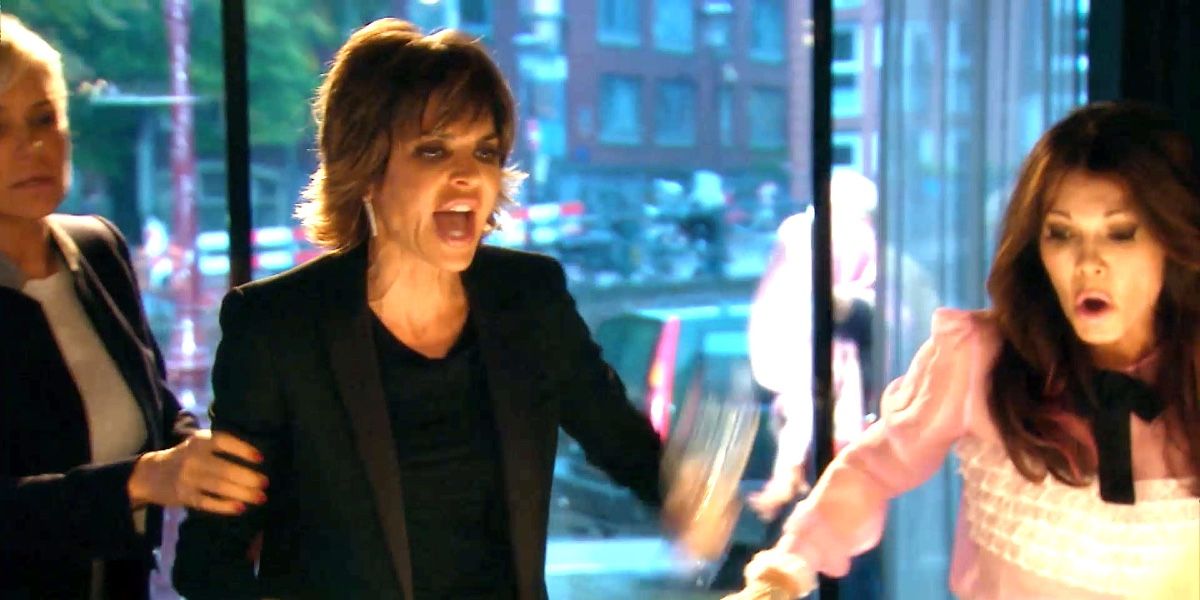 When the ladies of Beverly Hills went to Amsterdam for a girls' trip, the evening went sour when Kim Richards and Eileen Davidson got into an argument at dinner. Things only got worse when Lisa Rinna interjected. Richards threatened Rinna with stories about Rinna's husband, and that triggered Rinna to lash out.
"Don't you ever talk about my husband!" Lisa Rinna screamed while lunging for Kim Richards' throat. Bystanders at dinner watched in horror as glasses were broken and women were holding Rinna back.
4

"Don't Check Shereé" By Shereé Whitfield (RHOA)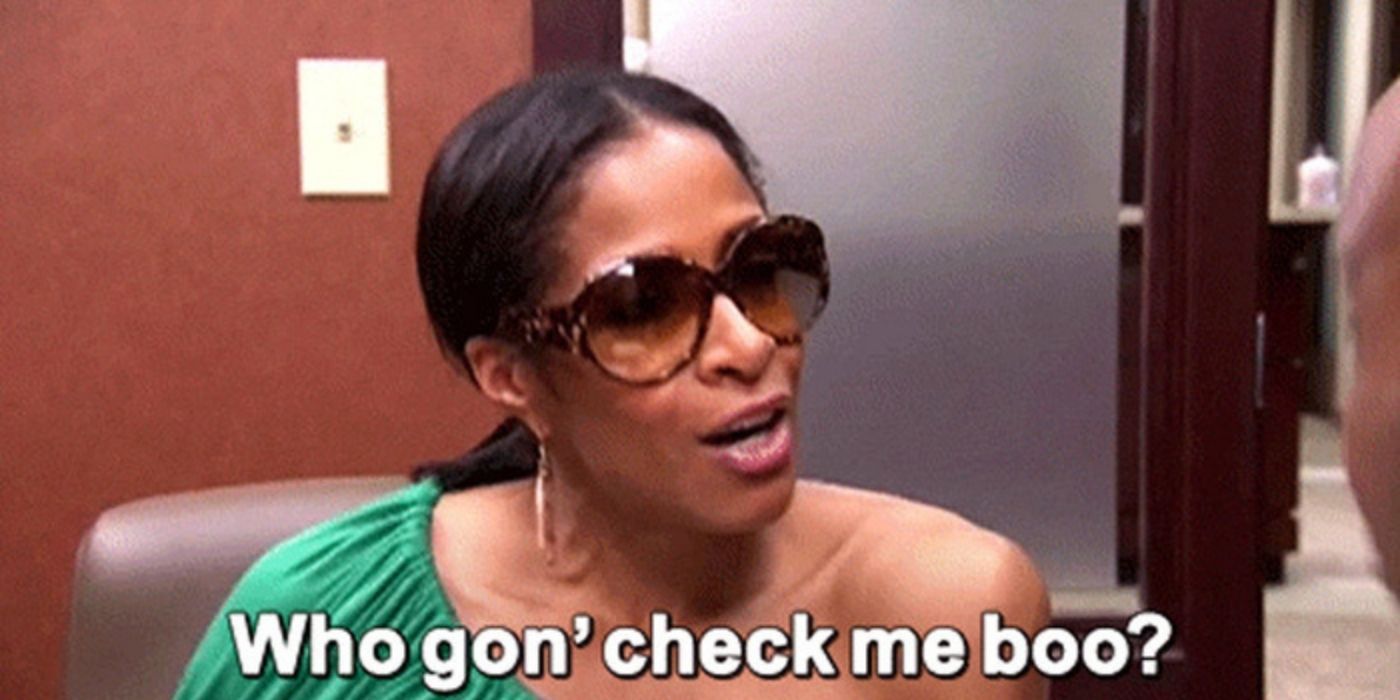 Shereé Whitfield saying "Who gon' check me, boo?" to the outrageously rude party planner is exactly why viewers tune into The Real Housewives of Atlanta. Whitfield's event planner, Anthony, was failing to do his job for Shereé's event, delivering with empty promises.
When Shereé confronted Anthony, the two got into a heated argument and he said "You're gonna get checked." After Shereé asked who was gonna check her, there was actual silence in the room. Anthony had no words and neither did viewers.
3

"The Underwear Sniff" By Ashley Darby (RHOP)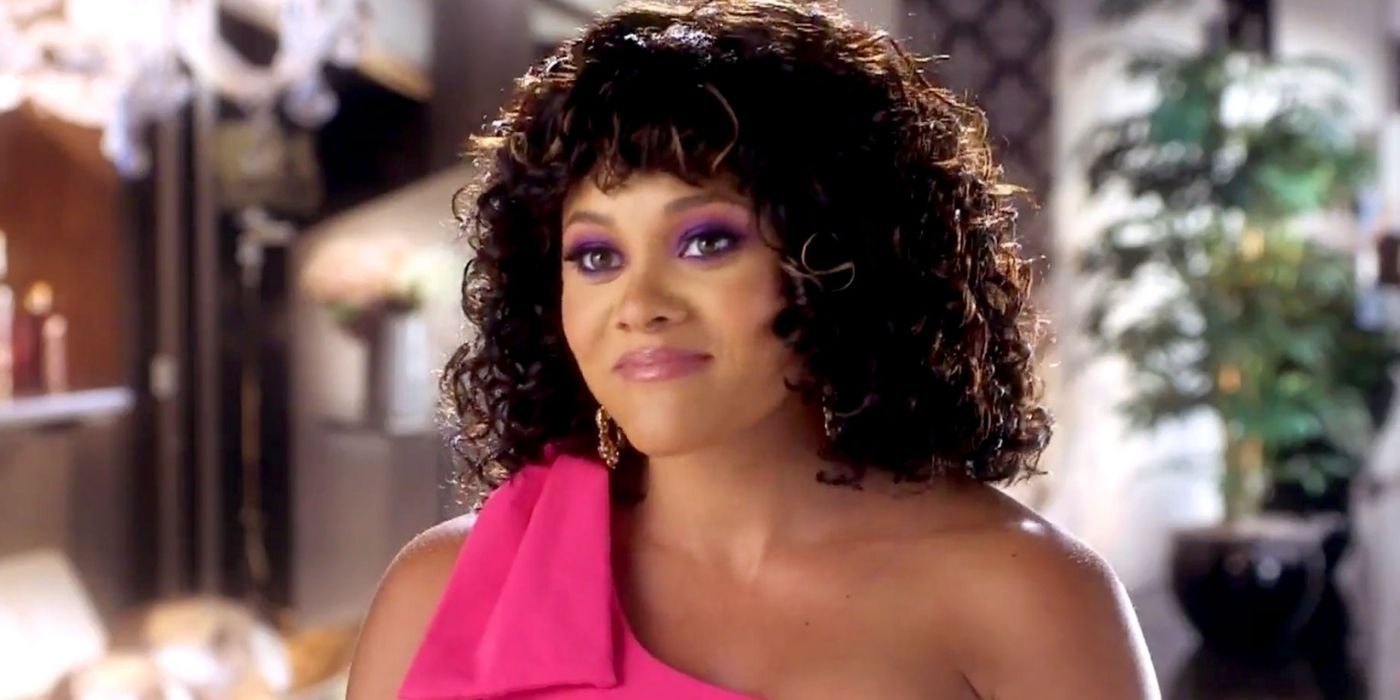 The relationship between Real Housewives of Potomac's Ashley and Michael Darby has been a long, dramatic storyline. Not only was their age difference questionable to the other housewives but their business partnership proved to overpower their marriage. But it got worse. Rumors swirled that not only was Michael cheating on Ashley but he also inappropriately slapped a Bravo producer's bottom while filming.
In later seasons, Ashley did a confessional in a very controversial wig (according to fans) and told cameras that she *ahem* sniffed her husband's underwear to see if he's cheating… No more words need to be said, but this confessional moment needs to be framed.
2

"The Finger Point Felt Round The World" By Taylor Armstrong (RHOBH)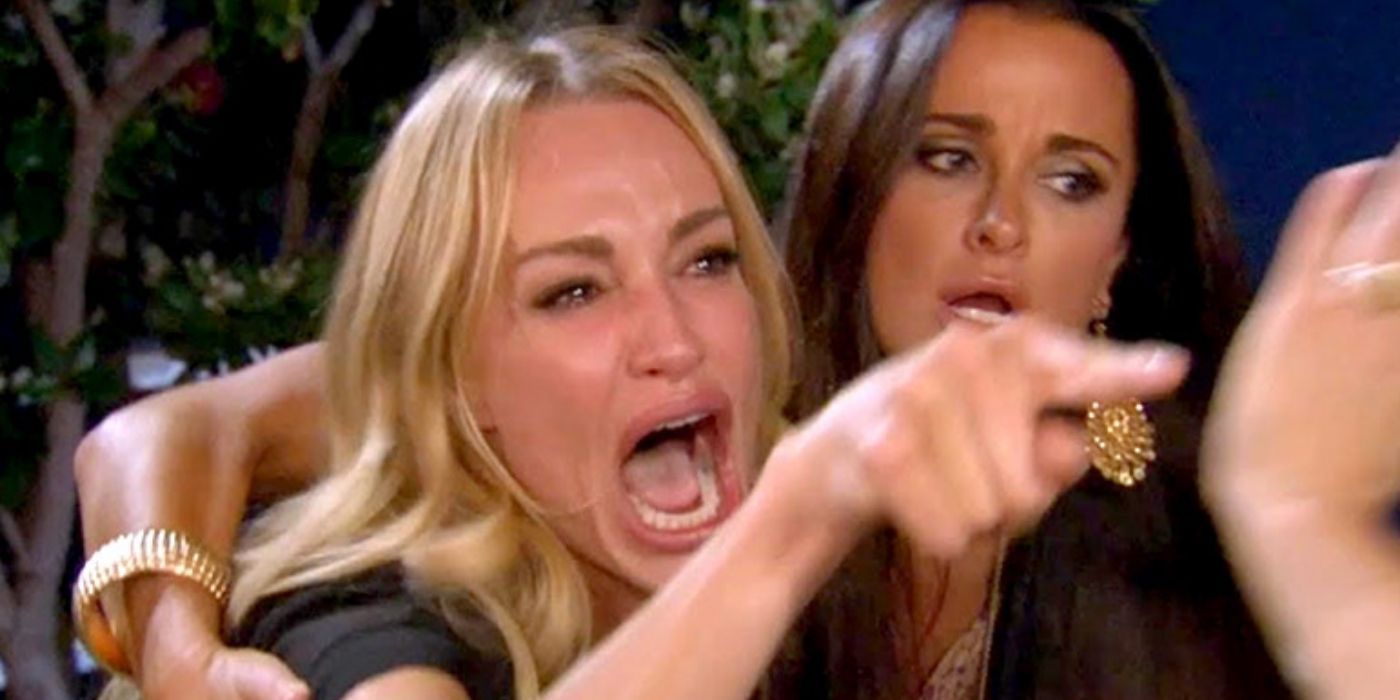 Before Taylor filed for divorce from Russell Armstrong, rumors were circulating about their abusive relationship. Taylor had confided in Camille that her marriage was in a dark place and that Russell hit her on more than one occasion. Camille ended up talking about what Taylor told her to the other ladies, causing Taylor to become embarrassed and backtrack.
It all came bubbling over when the ladies had a cocktail party at Brandi's rental. Everyone had too much wine and Taylor bawled her eyes out while pointing her finger at Camille and Camille's friend DeDe for ruining her life.
1

"The Girl From Paterson" By Teresa Giudice (RHONJ)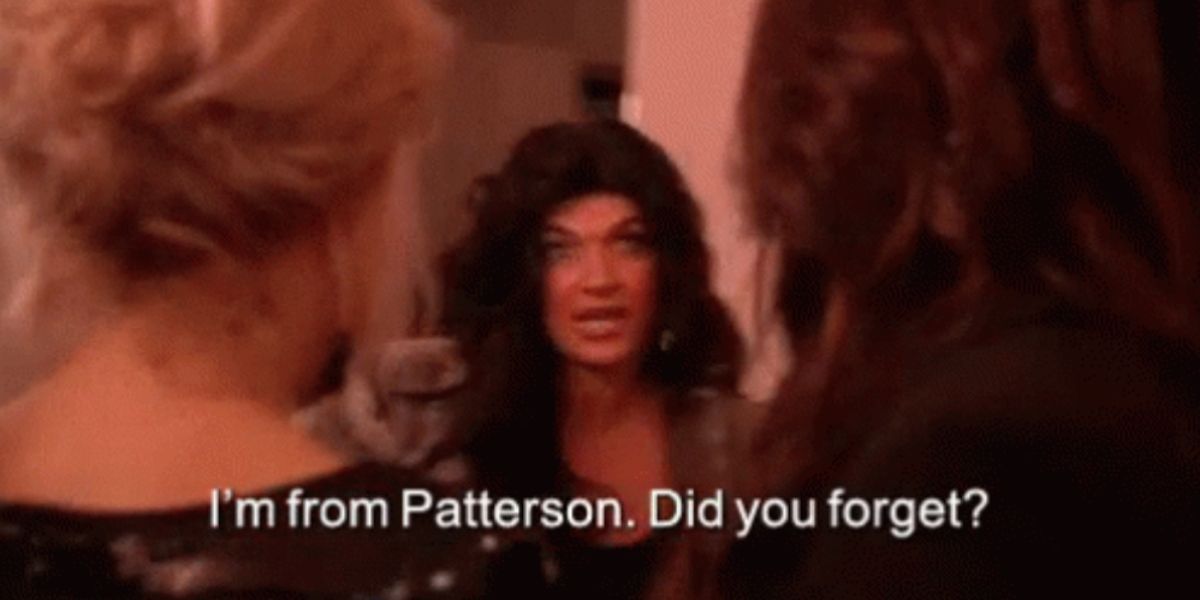 If one thing has to be said about Teresa Giudice it's that she doesn't back down. When it comes to people talking smack about her or her family, she goes after them instead of talking behind their backs.
At a Posche fashion show, Teresa thought it was the perfect time to go after Danielle Staub for the things she said about her. Danielle tells Teresa she's acting "ghetto," which encourages Teresa to remind Danielle that she's from Patterson (New Jersey). The way Teresa said this line and moved her head in an all-knowing fashion is what makes this scene perfect for a museum.
NEXT: The Real Housewives Of New Jersey: Teresa Giudice's 10 Most Iconic Lines, Ranked