An unconventional family reunion takes place at a funeral in Uncle Frank, which will be released through Amazon Video on November 25. Written and directed by Alan Ball (The Immortal Life of Henrietta Lacks), the film follows Frank Bledsoe's journey home and struggle to come out to his Southern family.
Sophia Lillis, who plays young Beth, talks to Screen Rant about working with Paul Bettany and looking up to him as both a character and an actor. Meanwhile, Peter Macdissi provides insight on his long producing partnership with Ball and how that helped shape his character of Frank's partner, Wally.
Sophia, you two really carry the film along with Paul Bettany. What's the key to the chemistry with you, and when did you guys recognize it?
Sophia Lillis: As Beth, to Frank, she loves him as a mentor; as someone she wants to be. And I look up to Paul; I think he's a great, great actor. So, when I was doing all the scenes with him, I was just watching him work and trying to work alongside him. Work with him instead of working up to him, you know what I'm saying? Kind of get to his level of acting, which that's never gonna fully happen in such a short amount of time.

But just being able to work with him, I loved it. He was like a teacher in real life, and not just [onscreen]. I guess I used that in our relationship, and I guess that's why it looks like that.
Peter, your character stands out a little more in the South than some of the others perhaps. Can you talk to me about how Wally perceives his surroundings, especially with Frank's family?
Peter Macdissi: Yeah, Wally has been in the States for a while. He didn't just land, so he's lived with Frank and knows his Southern ways, and he knows his how repressed Frank is. Frank is an addict, and he had to deal with that throughout the whole relationship.

I feel like Wally wanted to meet Frank's family badly, because he wanted to have a family vicariously through Frank. And that's why we see him pushing Frank to come out to his family, and to go and visit his family, and wanting to be with him on this journey. Even though Wally could never be out with his family, and in his country, he wanted to be out with Frank's family because there's a possibility of having a family through Frank's family.

He loves Frank so much, and he just found his life. I mean, he has a life with Frank in America, in New York, and he wanted to extend it. I think his background as a Muslim and as somebody who is religious, a man of faith, helped him to have a lot of compassion with Frank. I find that to be a very important nuance in the movie.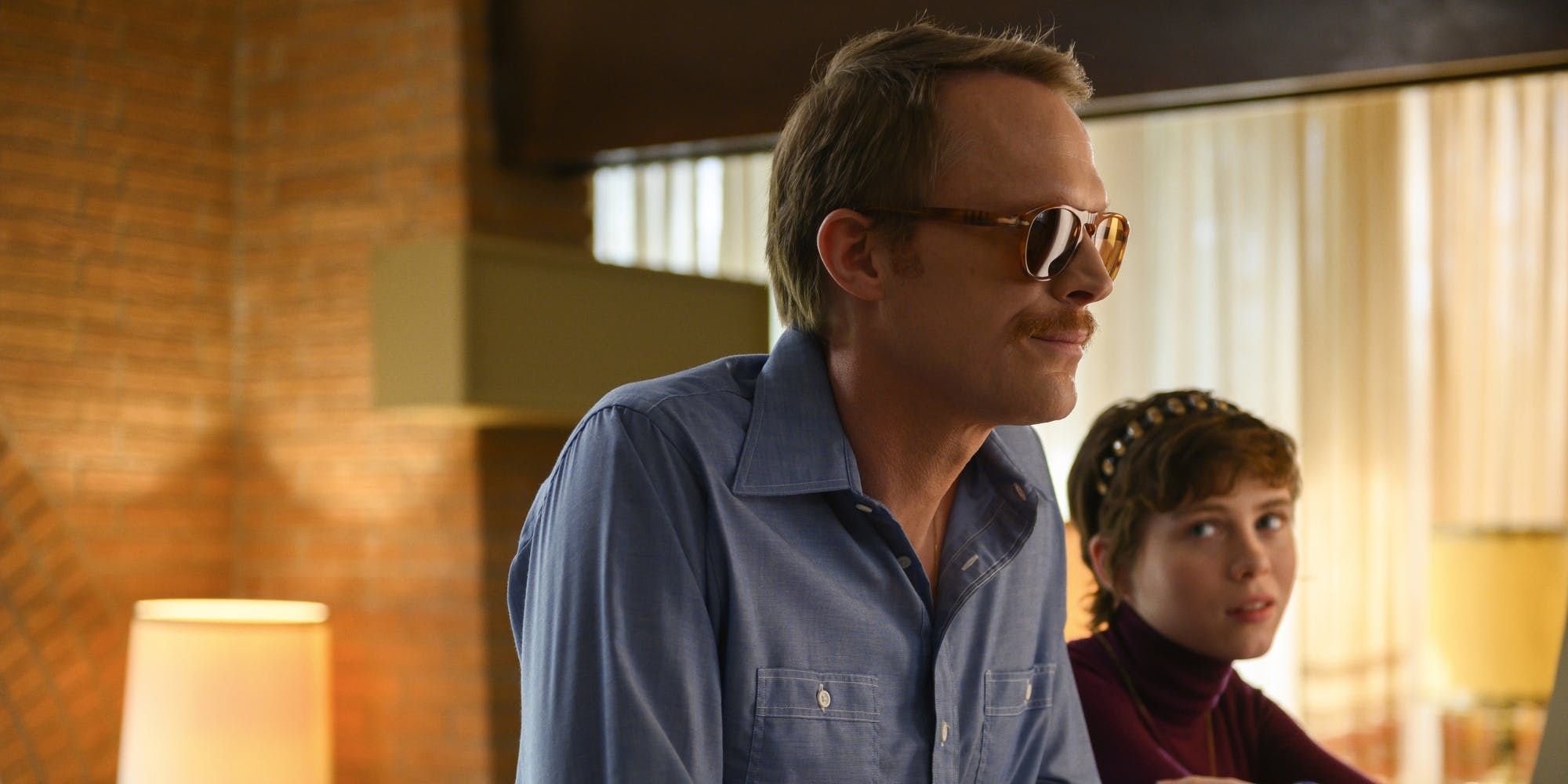 Sophia, I feel a lot of the discovery in the film is told through your character's eyes. Beth grows up in a short amount of time. In what ways do you relate to Beth, and what else do you think there is for Beth to learn?
Sophia Lillis: That's the one thing I really love about Beth, her growth and how she becomes more confident in herself. She becomes someone that she would look up to. And I love that about her, and what I think is a great thing that she did is she becomes a mentor. She helps Frank in the end, just by saying exactly what he said to her when she was a kid. And then she says the same thing to him, and she becomes a mentor.

And I would love to do that; to become a mentor to somebody who's helped me all this time, and be the one helping them. I think it's a great thing to think about: how can I be a mentor to other people, instead of how this person is going to help me.
Peter, this is such a personal story to Alan Ball, who wrote and directed the film. Can you talk to me about the collaboration process with Alan, and how that helped inform your character of Wally?
Peter Macdissi: I'm Allen's producing partner, and I've produced Here and Now with him and Banshee and this movie, and Oprah's movie, The Immortal Life of Henrietta Lacks. These are the four projects that ended up on screen and happened.

When he writes something, he just asks me to read it and to give my opinion, but he's funny because he tells me, "Okay, well first, tell me about the good things. Don't just go to the bad thing. Just tell me the good things first, because I need to hear that." So, it's like a work in progress. You make things better; you just develop the characters to be more relatable, which is very important.

With Wally, for example, at first he had him waiting in the motel and eating a bag of chips. And I suggested that maybe he should call his mom instead, because that would make it more personal and we would understand where Wally comes from and why he's so loving and generous to Frank. Because of his mom's love for him. So, things like that;  little nuances where you make the character, you shape the character, and make make them better and more relatable and more personal.

But I love working with him. It's great, it really is.