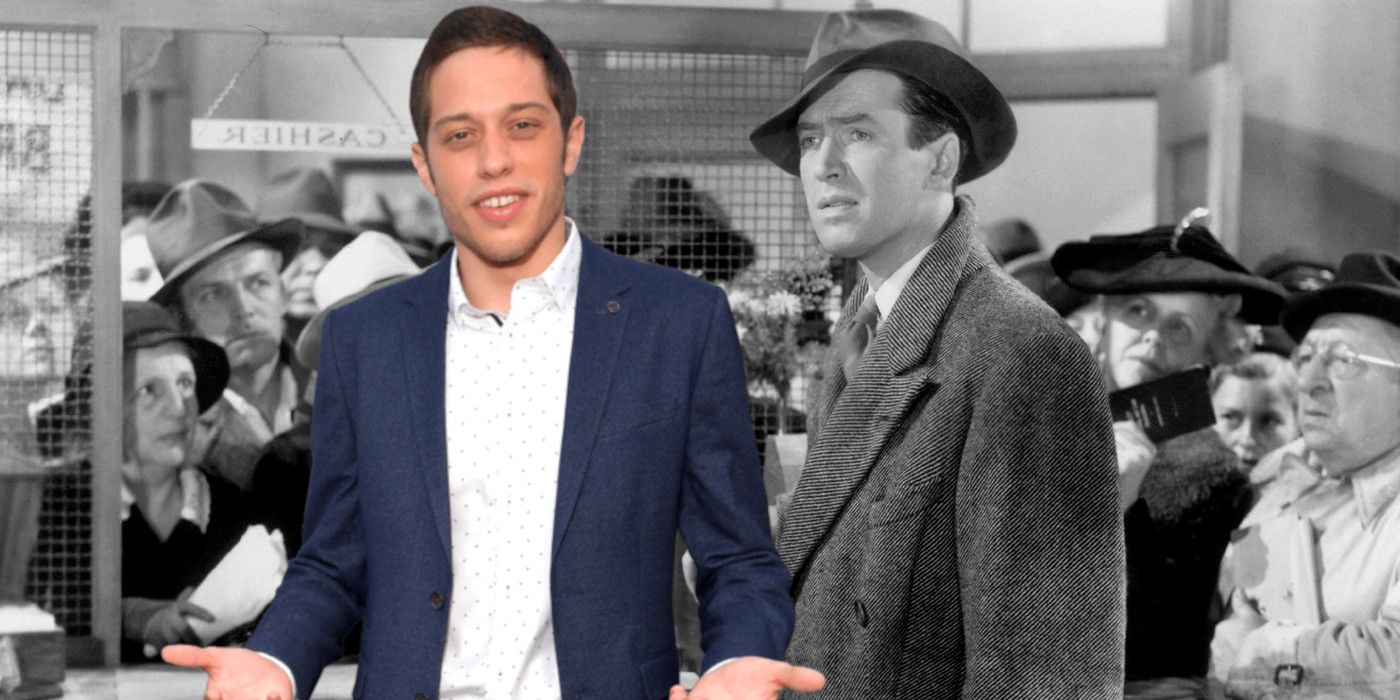 Pete Davidson is set to play George Bailey in a new table-read performance of It's a Wonderful Life. Released in 1946, Frank Capra's A Christmas Carol-like fable about a beaten-down man experiencing what life would've been like had he never been born was famously a flop when it first appeared in theaters.
Though 1946 audiences indeed rejected It's a Wonderful Life's blend of fantasy and sentimentality, the movie later went on to become a beloved holiday classic, thanks in large part to Jimmy Stewart's portrayal of George Bailey. In fact, for a long time it became somewhat of a joke how the movie, long in the public domain, would pop up everywhere every year in the month of December. A natural target for parody given its fantasy story and many sappy moments, the film was famously mocked in a classic SNL bit, with Dana Carvey playing Bailey in the film's "lost scene" featuring bad guy Mr. Potter receiving a richly deserved beatdown. SNL again took on the movie in 2018 with a sketch featuring Alec Baldwin's Donald Trump.
Related: King Of Staten Island True Story: How Much Is Accurate To Pete Davidson's Life
Decades after Carvey offered up his memorable parody version of George Bailey, another SNL cast member is set to take on the role in a much more traditional manner. As reported by the New York Post, Davidson will play Bailey in a one-time table-read performance of It's a Wonderful Life benefiting the nonprofit Ed Asner Family Center, set to livestream at 8 p.m. EST on December 13, 2020. The show's cast features a lot of big names, including Mia Farrow, Ellie Kemper, Bill Pullman, Richard Kind, Carol Kane, Ed Begley Jr., Diedrich Bader, B.D. Wong and Michael Shannon. Some "surprise guests" are also promised.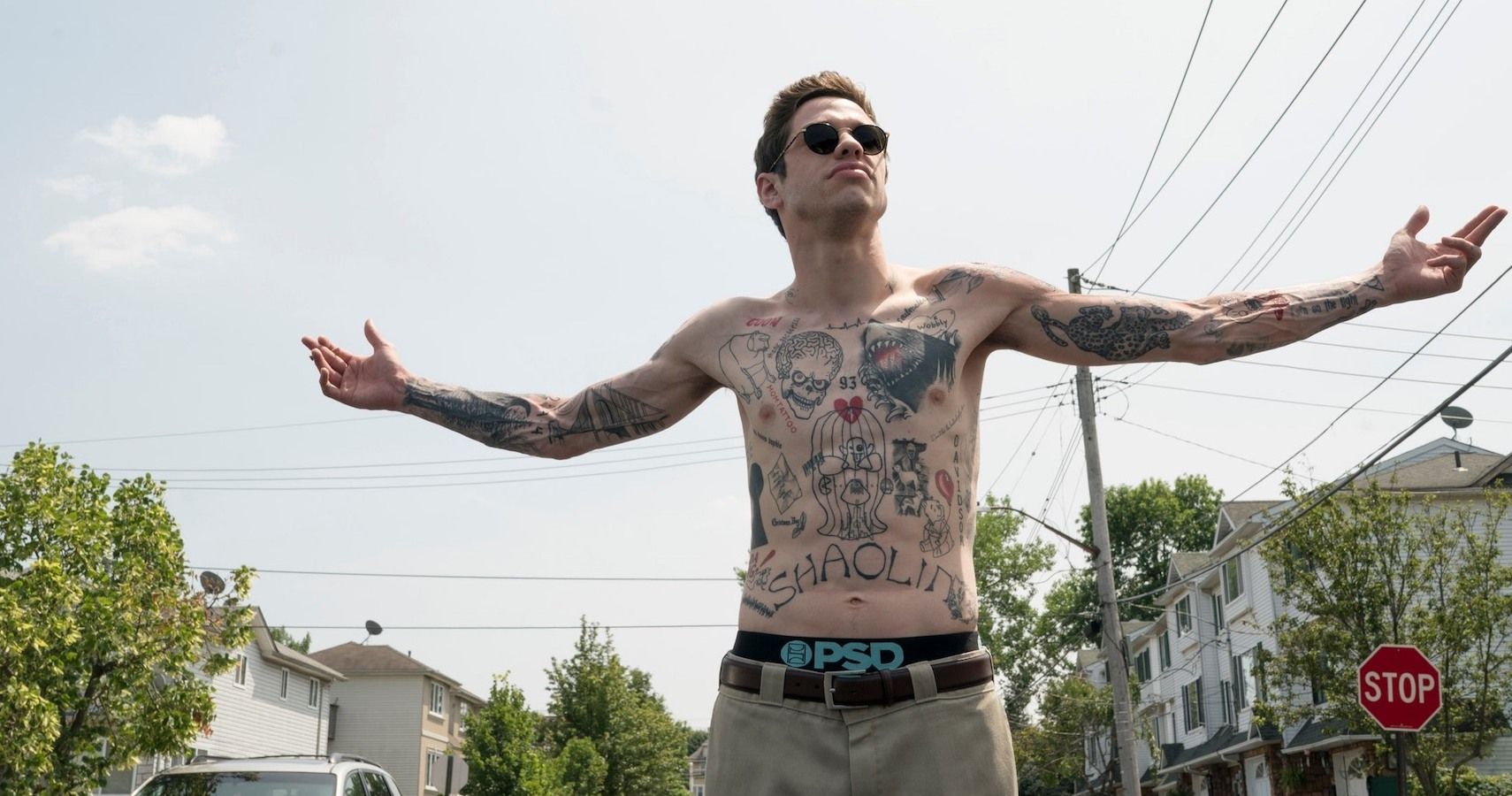 Davidson is seemingly a strange choice to play the incredibly wholesome George Bailey, given his "bad boy" image on SNL and elsewhere. But Davidson has indeed been trying to expand beyond his SNL image lately by taking on a variety of films, including basically playing himself earlier this year in The King of Staten Island, directed by Judd Apatow. Davidson is set to expand outside his comfort zone again when he appears as Blackguard in the ensemble cast of weirdos for James Gunn's DCEU sequel The Suicide Squad.
Though on the surface Davidson might seem a strange person to play George Bailey, a role originated by one of America's favorite nice guy actors in Stewart, the casting may actually make perfect sense given the dark undertones of It's a Wonderful Life and the darkness always lurking beneath Davidson's own persona. The upcoming table read definitely sounds like it should be entertaining with a cast featuring some well-known names, and of course it benefits charity, which is never a bad thing especially during the holiday season.
More: Why Louis C.K. Tried To Get Pete Davidson Fired From SNL
Source: New York Post