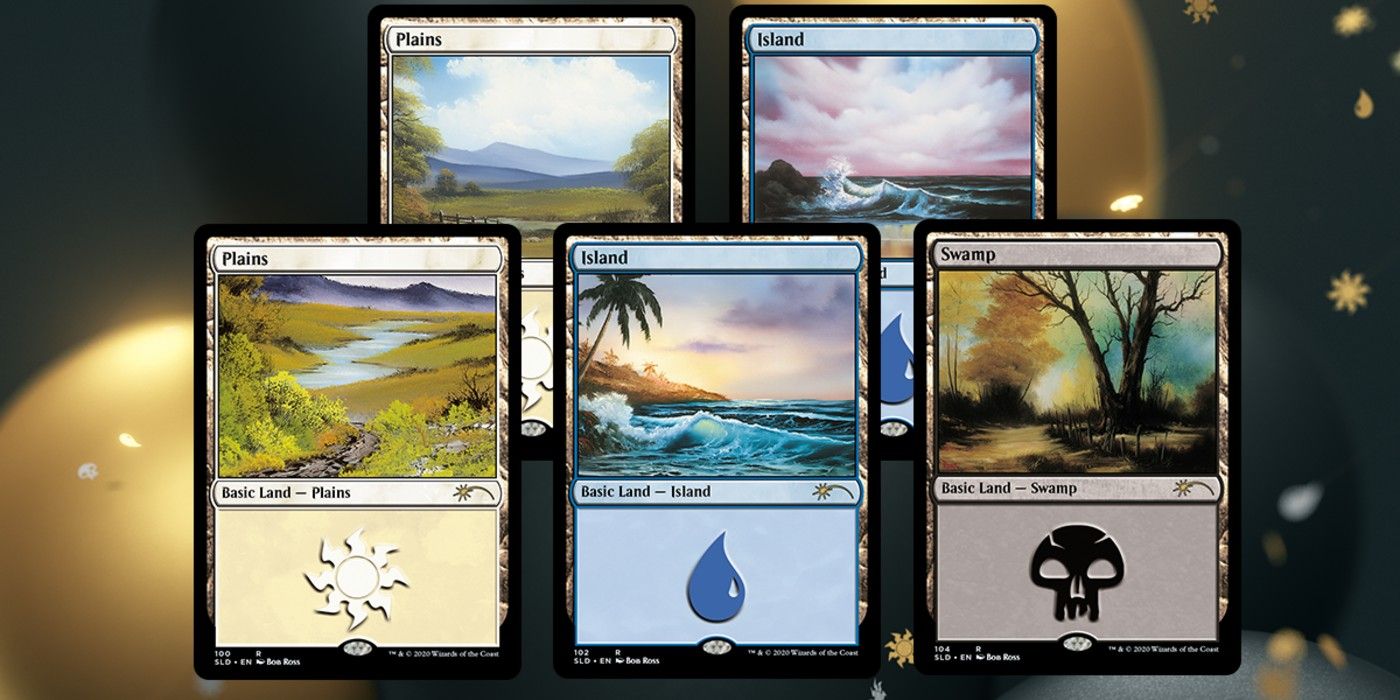 The next Magic: The Gathering Secret Lair set will feature land cards with paintings from Joy of Painting star Bob Ross. It's a far cry from other recent Secret Lair collections, like the one that adorned its cards with grisly art from The Walking Dead.
Magic creator Wizards of the Coast's other game, Dungeons & Dragons, may have more cultural impact – particularly during the tabletop RPG renaissance that's being happening for the past few years – but its trading card game remains popular after nearly three decades. WotC recently ran a crossover between its two popular games, bringing the world of Dungeons & Dragons to life in a Magic: The Gathering collection. Magic: The Gathering itself has also spawned several video games, including the widely played Magic: The Gathering Arena, which allows opponents to face off from the comfort of their own homes.
Related: Magic: The Gathering's 2021 Plans Include Innistrad & Vikings
The latest drop from Secret Lair will give both physical card players and Magic: The Gathering Arena players the chance to add some joy to the often grim world of the game. The new set, appropriately called Happy Little Gathering, will come with 10 new land cards – two each of plains, islands, swamps, forests, and mountains – with Bob Ross paintings to represent them. Happy Little Gathering will come in both foil and non-foil formats, and anyone who buys the pack will get codes to redeem five of the cards in Magic: The Gathering Arena and all 10 in Magic Online. According to Wizards of the Coast, the remaining five cards from the set will be made available to everyone in MTG Arena though limited-time codes coming soon.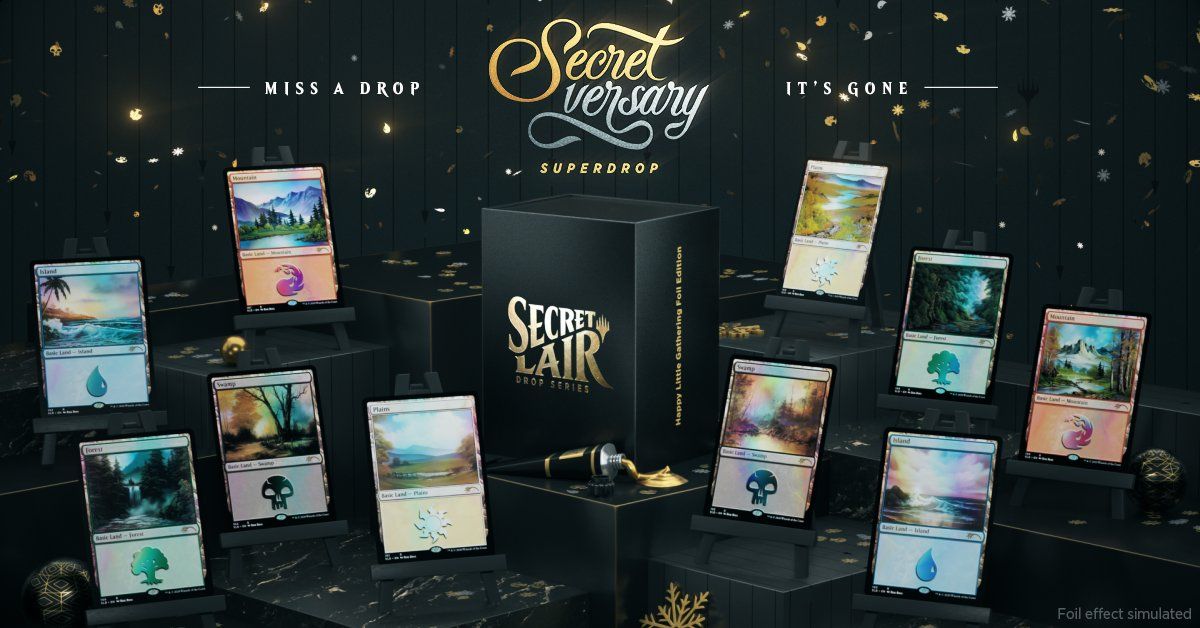 Bob Ross' famously chill paintings might seem like a strange fit for a game with art that more often depicts the mayhem wrought by goblins and other dangerous creatures. Given Ross' mastery of landscapes, though, it makes a certain kind of sense that his art would eventually come to grace the game's land cards. And while his paintings depict more mundane locales than those found in the typical Magic set, there's something maybe even supernaturally soothing about them.
Happy Little Gathering is certainly a unique take on Magic: The Gathering cards, and it's one that will likely appeal to both trading card collectors and fans of Ross' classic PBS show. As with all Secret Lair sets, players will have to act fast to grab the collection, since each one is only available for a limited time.
Next: Magic: The Gathering Zendikar Rising Brings Back Fetch Lands As Expeditions
Source: Wizards of the Coast