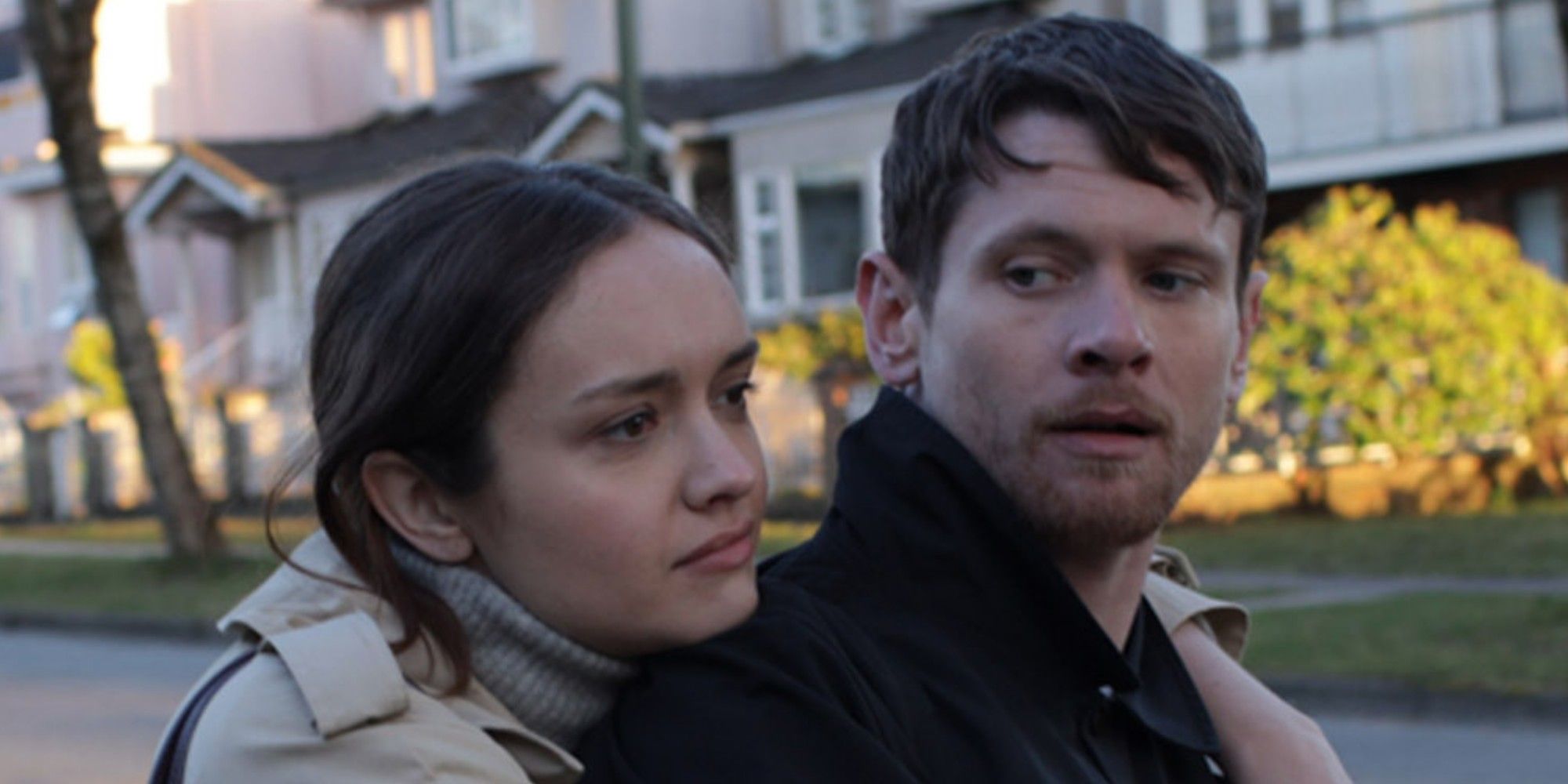 The trailer for Little Fish, a romantic sci-fi film, has been officially released. The film stars Olivia Cooke, known for Me and Earl and the Dying Girl, Thoroughbreds, and Steven Spielberg's Ready Player One. She's joined by Jack O'Connell, known for his roles in the television shows Skins and Godless and films like '71 and Seberg. The film is being directed by the multi-film festival winner and beloved Chad Hartigan.
The trailer, released by IFC Films, is whimsical and ethereal similar to Eternal Sunshine of the Spotless Mind. The tone soon becomes dark and erratic, similar to other pandemic films like World War Z or Contagion. Little Fish follows O'Connell's Jude and his marriage to Cooke's Emma as a pandemic slowly wipes away people's memories, making people forget how to do their jobs and their family and friends. Emma watches Jude attempt to remember her, writing notes like a frantic Guy Pearce in Memento, ultimately forgetting essential details. After the heartwrenching Sound of Metal and her upcoming film Naked Singularity with Bill Skarsgård and John Byega, Cooke seems to be hitting the beginning of a sweet spot in her career.
Related: Olivia Cooke Roles: Where You Recognize The Ready Player One Star
Little Fish seems like an interesting take on a pandemic film, especially when compared to the Michael Bay-produced, exploitative Songbird, a pandemic film based on a mutated version of COVID-19 in the future. With the skills of the two main actors, the originality of the story, and with it being in the hands of a proven director, the film seems to be destined to be an independent darling, delivered at the right time to capitalize on the audience's relevant worries but take it down a different road.
Little Fish's synopsis reads as follows: A couple fights to hold their relationship together as a memory loss virus spreads and threatens to erase the history of their love and courtship.
More: Every Upcoming Movie That Can Re-Define Sci-Fi Films (& How)
Source: IFC Films