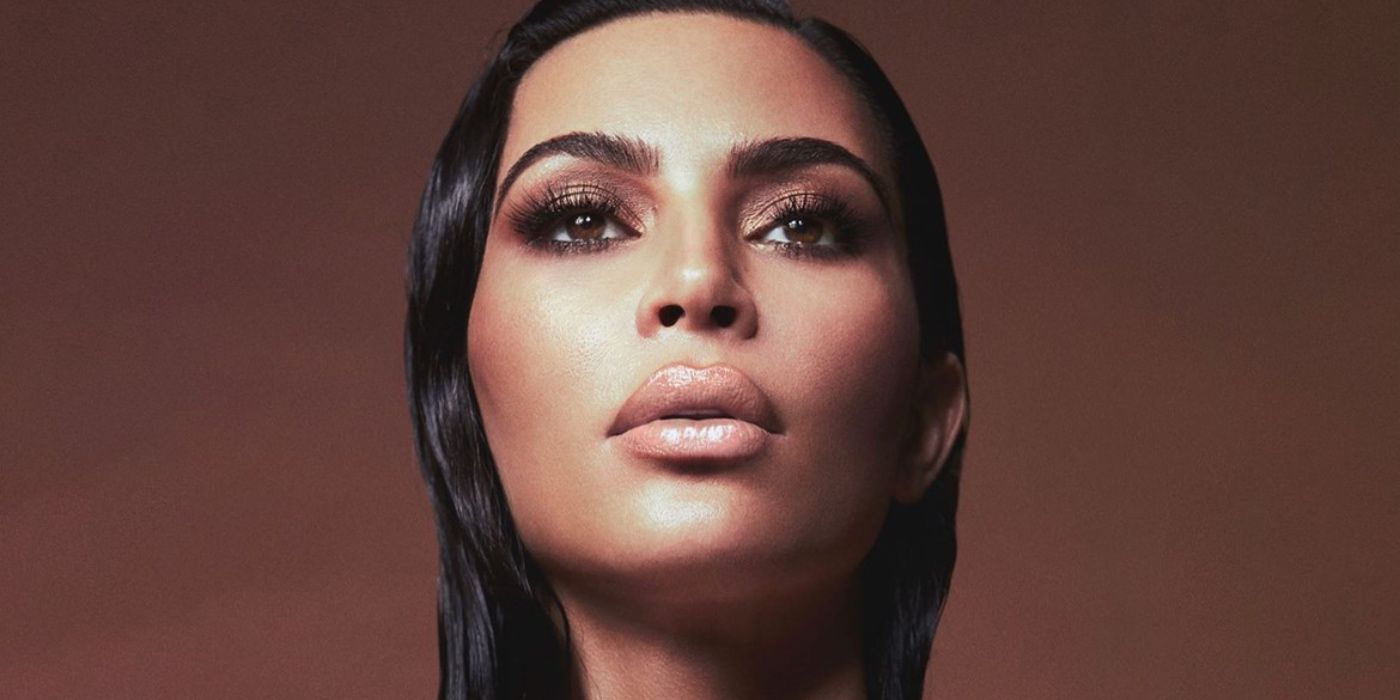 Latex never looked as good as it does on Keeping Up With The Kardashians star Kim Kardashian West in her latest social media picture. The stunner turned up the heat for her 192 million followers in a red hot look complete with a skin-tight bodice and booty-hugging pants. And obviously, who'd even dare to miss out on Kim's burning burgundy hair?
The KUWTK fans can always trust Kim Kardashian to treat Instagram like her personal runway. It all adds up when she gets millions of likes and thousands of comments instantly. Fame does come at a cost though, as Kim's every move is always under the scanner, be it her recent birthday trip to a private island or her sometimes shaky marriage with Kanye West. But Kim being the "klassy" Kardashian that she's always been, shakes it all off just to show off her show-stopping curves in the most lavish ways for Instagram. While Kim spent most of her Thanksgiving week busy marketing her updated SKIMS loungewear collection, and her new crystal KKW fragrances, she's also busy posting about her bodacious curves. And in her newest post, the Keeping Up With The Kardashians icon did a throwback to her wearing two of her favorite designers Atsuko Kudo and Theirry Mugler to set IG feeds on fire!
Related: KUWTK: Kim Kardashian Looks Angelic In Her Tiny Snow White Bikini
Making her look like the superwoman that she is, Kim Kardashian's newest red ensemble is a sizzling combination of her crimson tresses teaming up with latex leggings and a flame themed bustier. The pictures, which can be seen below, are a part of Kim's photoshoot for her "Sooo Fire KKW Beauty Collection," which launched last summer. The pictures also show Kim wearing the matching stilettos, and her posing for a signature selfie. Simply captioned, "Sooo" with a fire emoji, Kim's plunging neckline Instagram post came right after husband Kanye was nominated for the 2021 Grammys, in spite of peeing on his past trophies in a scandalous video. Is it a way for Kim to congratulate the "Jesus Is King" rapper in the hottest possible way, perhaps?
The KUWTK queen of luxury latex has paired Mugler's warm orange and red-hued top so seamlessly with Kudo's lush leggings that fans can't help but feel the warmth in the nippy air upon double-tapping. Kim's comments have her fans favoring the look with a furor of fire emojis. Amidst the 17,000-plus comments that the Kardashian sister has received so far, is Nicki Minaj exclaiming, "sickening" and the man, Manfred Thierry Mugler himself leaving a line of sparkle emojis.
But it's also Kim's hair in the photos that seems to be catching everyone's eye. It's not every day that the Kardashian royalty is seen with red in her hair, with the last time she did it in June sparking a global trend. Now, that's what really makes the Keeping Up With The Kardashians celeb the real Instagram influencer out there, doesn't it?
Next: KUWTK: Everything To Know About Veneda Carter, Kim Kardashian's Stylist
Source: Kim Kardashian's Instagram