A child's viewing experience of a cartoon may reasonably invite them to research who provides the voices for their favorite characters. If they scrolled a bit further, the amount of brand name guest stars who lent their voice to said series' would undoubtedly surprise them.
RELATED: 10 Hey Arnold! Guest Stars You Are Just Finding Out About Now
The Adventures of Jimmy Neutron: Boy Genius featured such celebrity cameos that even diehards did not realize at the time, but can now retroactively recall and approximate. The following ten are prime examples, with honorable mentions paid to Sir Patrick Stewart – who only provided the voice for the antagonist, King Goobot, in the franchise's feature-length, Oscar-nominated launch.
9

Tim Curry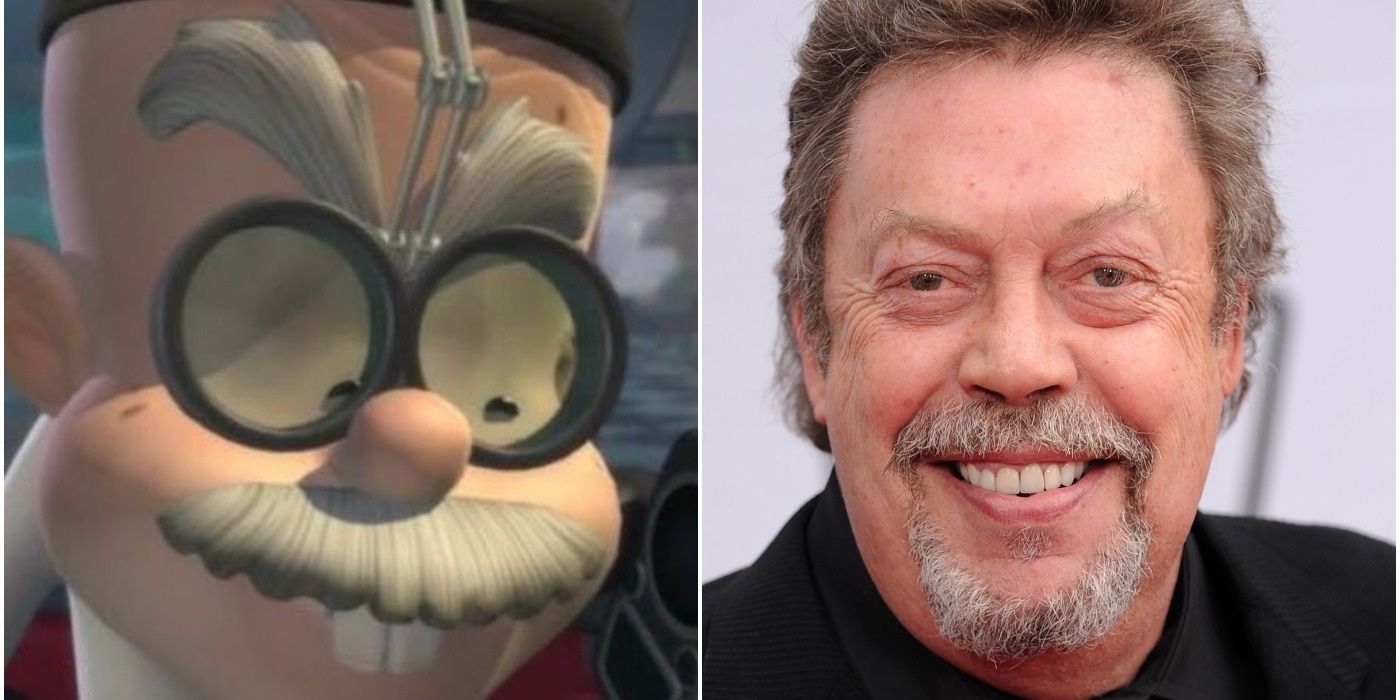 Perhaps as a wink to his more well-known Nickelodeon character, Nigel Thornberry, Tim Curry's Professor Calamitous sported a distinctly large, upper lip-obscuring mustache.
As the main antagonist in the series, Calamitous may not have earned the iconic villain status that, say, Fairly OddParents' Mr. Crocker had. Yet the lab-coated Calamitous' mad scientist "shtick" provided an interesting dichotomy to his more optimistic "Boy Genius" counterpart.
8

Ving Rhames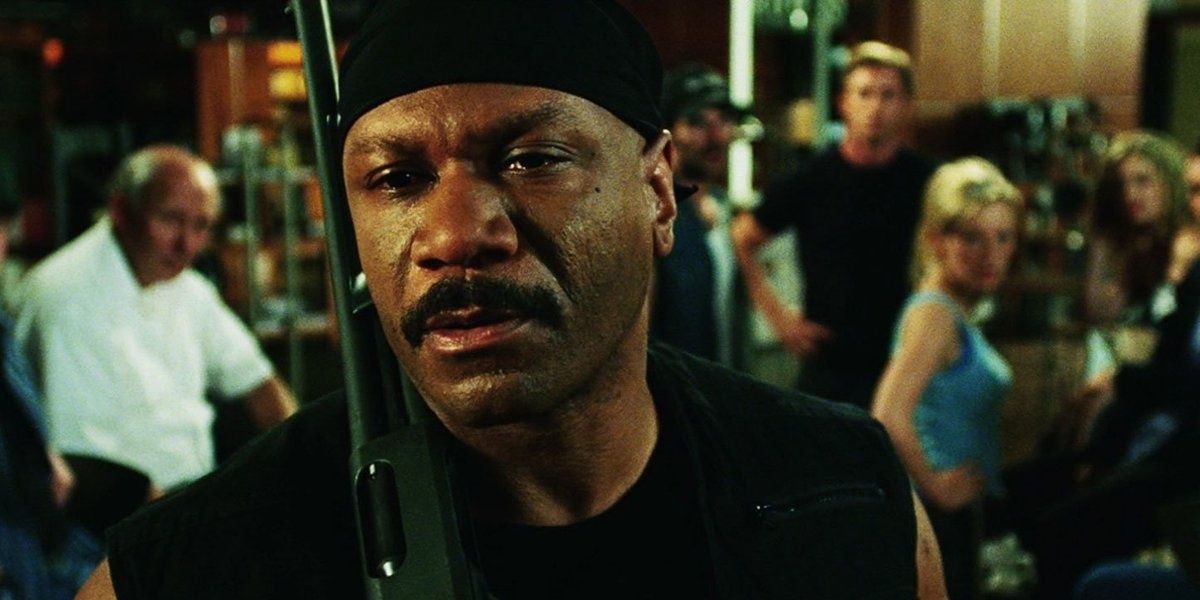 In the guest star-studded TV movie event, "Operation: Rescue Jet Fusion," renowned character actor Ving Rhames (Pulp Fiction, I Now Pronounce You Chuck and Larry) voiced "Chief." Those Jimmy Neutron lovers who grew to sample the big-budget spy outings the Jet Fusion arc paid homage to could rather easily discern that his casting may have been due to his long-running presence in the Tom Cruise-led Mission: Impossible film franchise.
7

Jim Belushi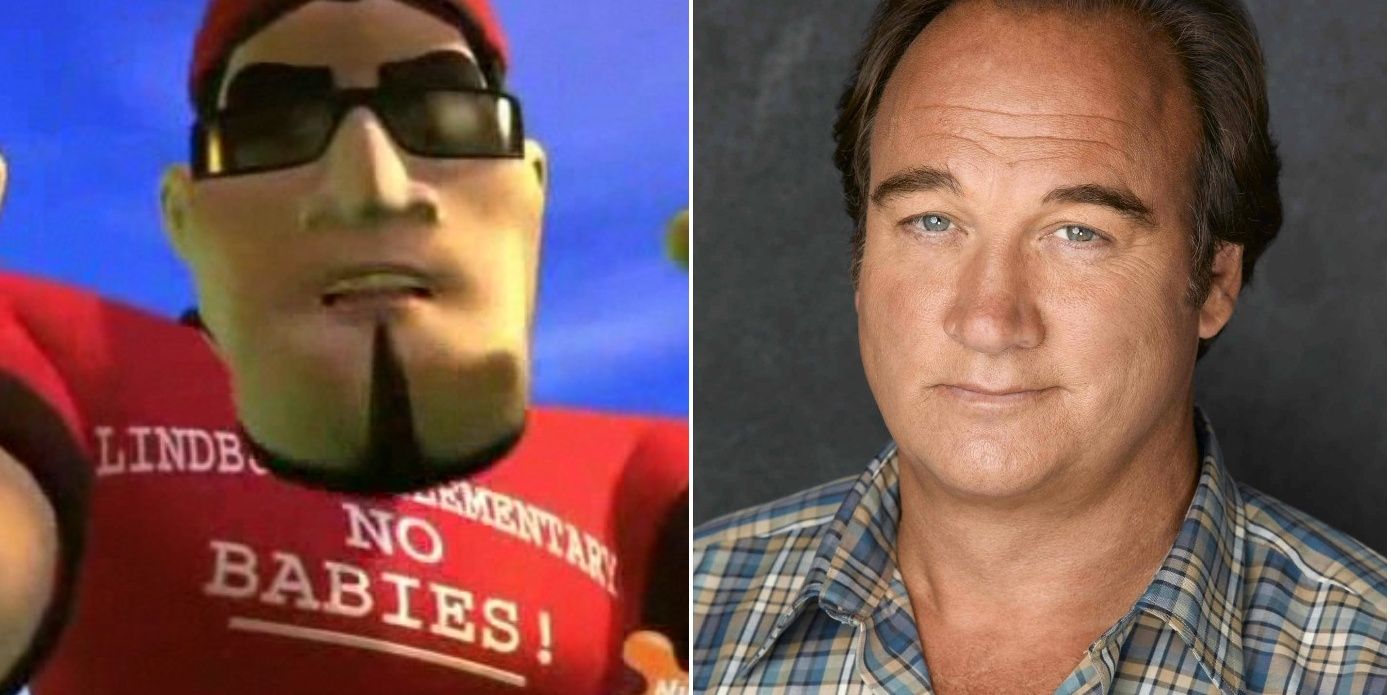 If South Park's equally big-muscled and sunglasses-wearing PC Principal is any indication, Jim Belushi's Coach Gruber could have fronted his own episode if he were ever given the reigns.
RELATED: South Park: Top 10 Celebrity Impersonations
The high-energy Lindbergh Elementary School physical education teacher was so apt to flaunt his "No Babies" shirt, that it is surprising a spinoff merch-line never took off.
6

Dan Castellaneta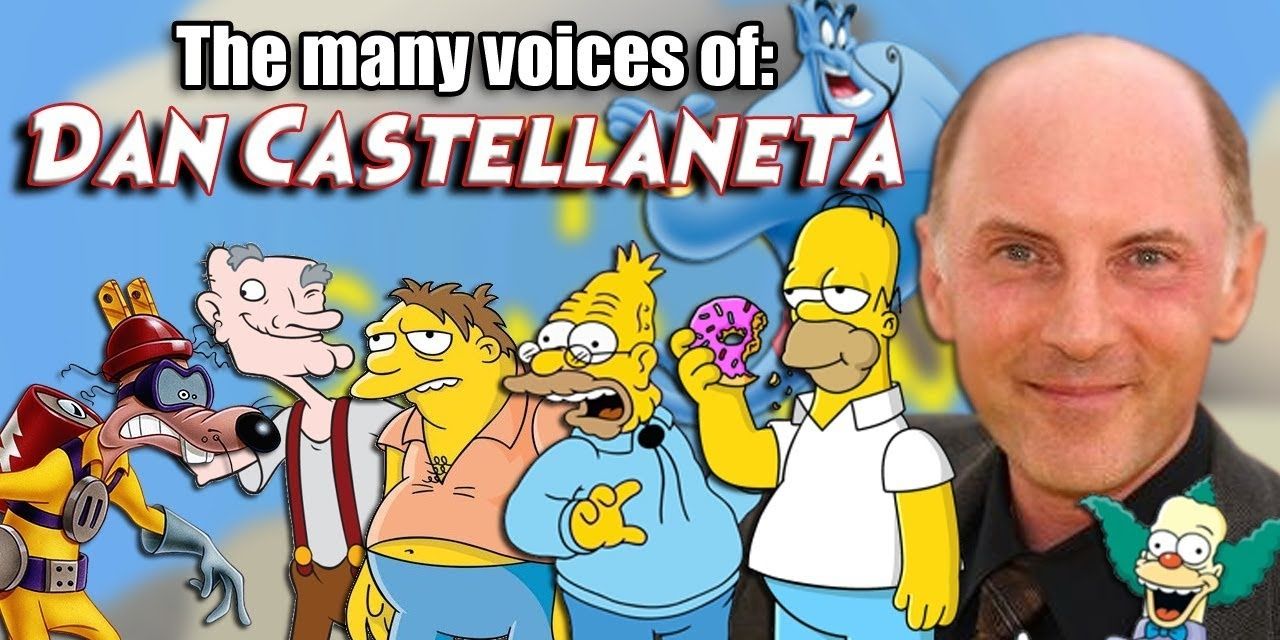 Though many might have known The Simpsons' Dan Castellaneta also starred as Grandpa in Hey Arnold!, they may have completely forgotten his brief appearance in the Jimmy Neutron franchise.
Castellaneta voiced the Decimator alter ego of Jimmy's dog Goddard in what '00s kids still call the crossover event of the century, "Jimmy Timmy Power Hour." Granted, Goddard's lone talking point was no Bruce Willis as Spike the Dog in Rugrats Go Wild. 
5

Michael Clarke Duncan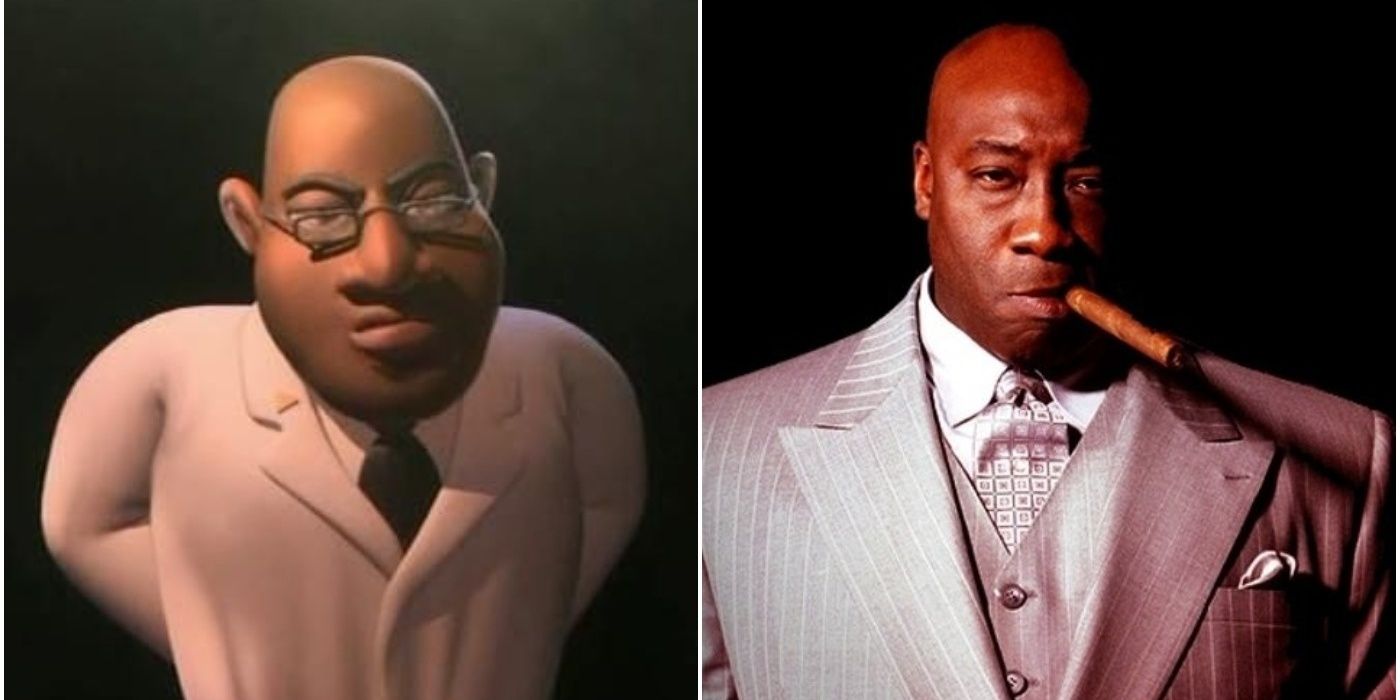 The late Oscar-nominee most known for The Green Mile and Talladega Nights: The Ballad of Ricky Bobby was perfectly cast in the Jet Fusion arc of long-form Jimmy Neutron episodes.
RELATED: Michael Clarke Duncan: 5 Best & 5 Worst Roles, According To Rotten Tomatoes
Considering both Duncan's then-casting in Daredevil (2003) and his Commander Baker character's vast similarities to 'M' in the Bond films, one cannot help but think of all the work Duncan, who passed in 2012, would have received in this, the age of the cinematic universe/tentpole film franchise.
4

Jay Leno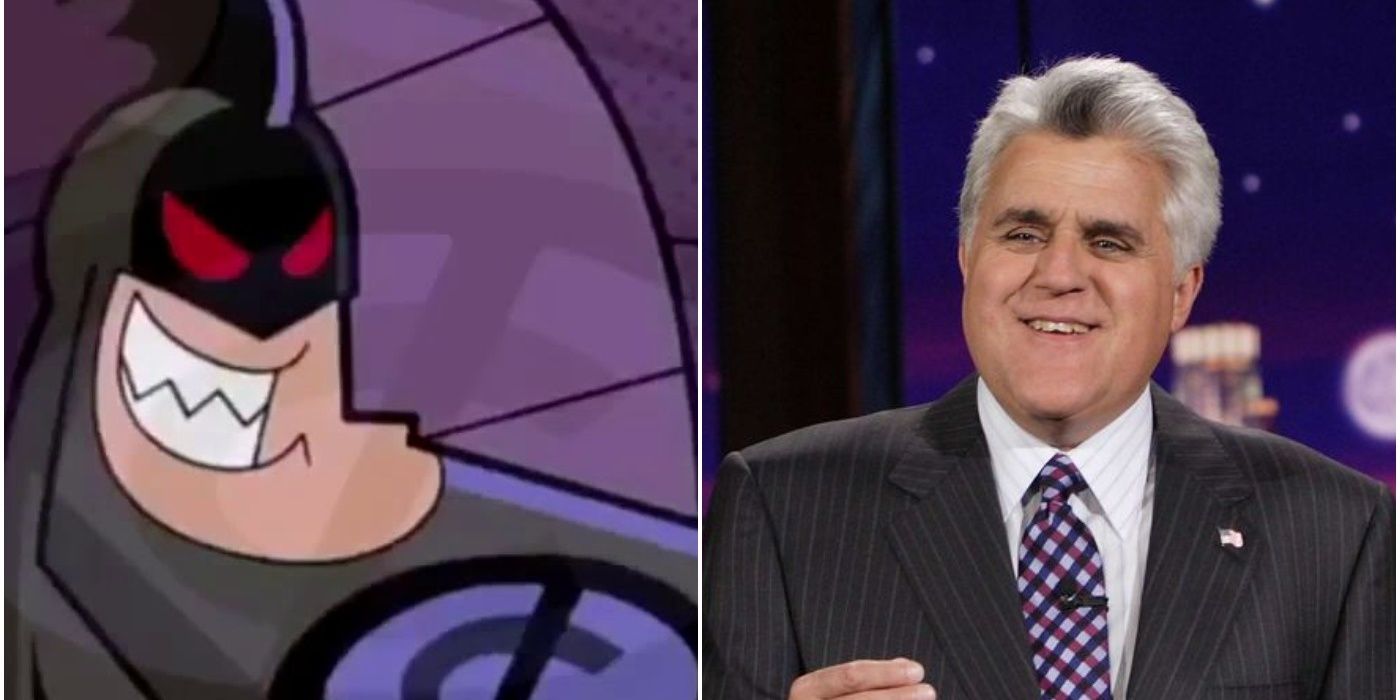 Not one to shy away from being the first to poke fun at the "big chin in the room," the former Tonight Show host was not limited to self-lampooning within just one Nickelodeon series. His Fairly OddParents "Crimson Chin" superhero character gained much notoriety. As did his portrayal of the Crimson's Chin's nemesis – "Nega Chin" – who made a nightmare-fueled 3D appearance in the third Jimmy Timmy Power Hour installment, "The Jerkinators!"
3

Ben Stein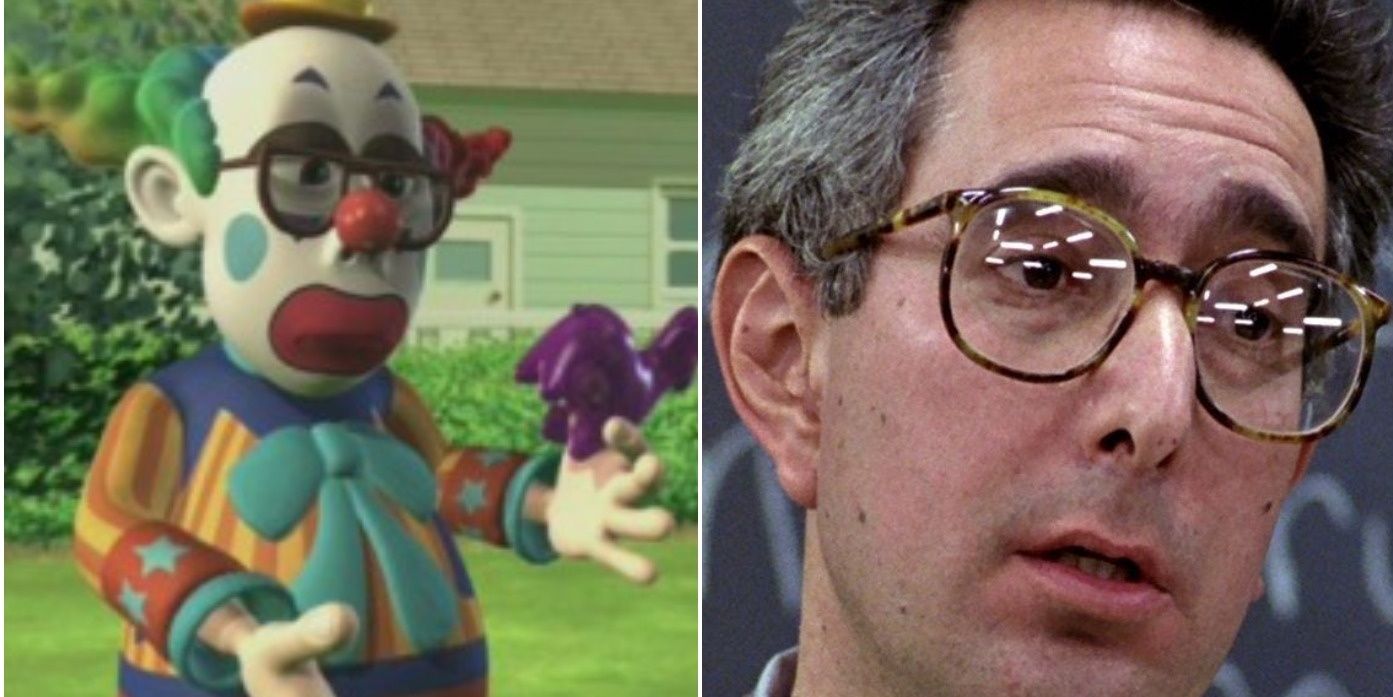 The singular-voiced, droll-delivering actor played a clown-for-hire in "Hypno-Birthday To You." As is the case with any true character actor, fans may not know his name; but they know who he is, and where they have seen him before when his likeness – and in Stein's case, voice – graces their screen. Even in animated, "clown-ified" form, Stein resembles the same "Bueller"-uttering head of class he played in John Hughes' Ferris Bueller's Day Off.
2

Phyllis Diller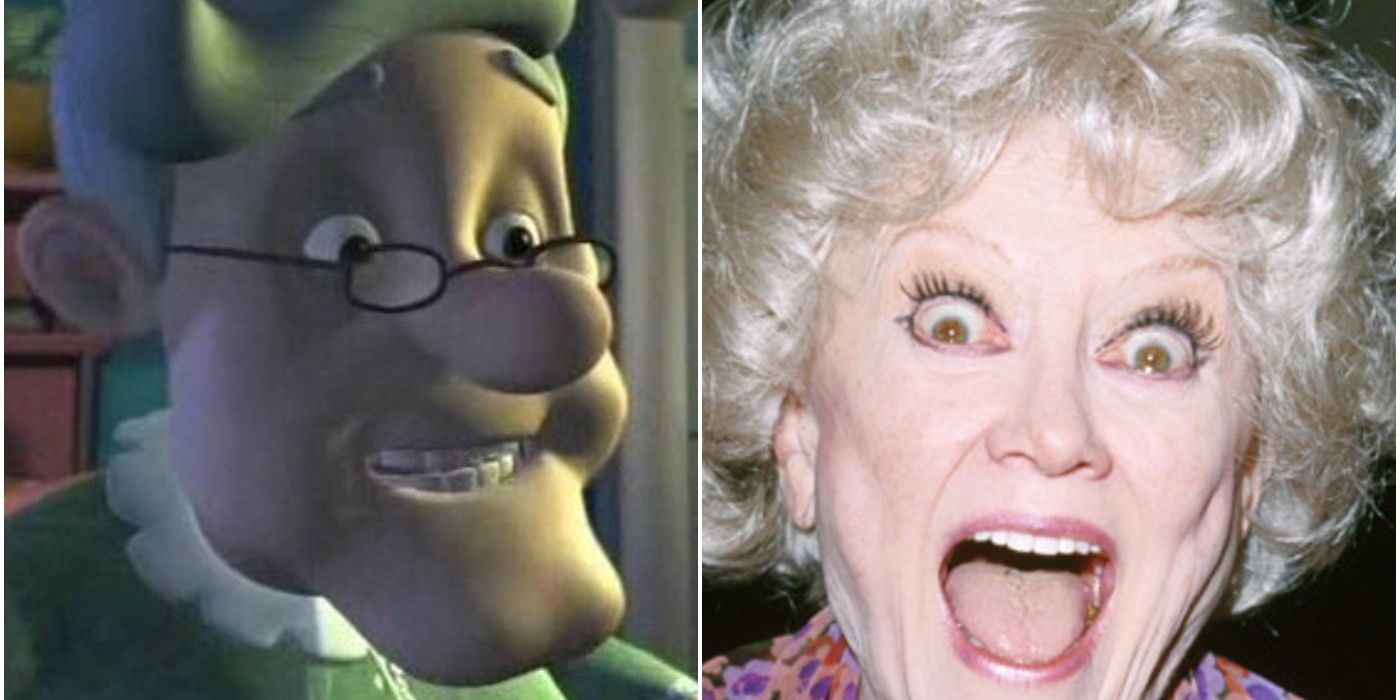 Longtime household name comedian Phyllis Diller's resonance can be felt by youth audiences across several memorable animated performances. Whether it was as Granny Neutron, or Peter Griffin's mother in Family Guy, those tuning in knew said voice belonged to someone of utmost importance. Fast-forward in time, Wikipedia reads and YouTube clips help fill in the blanks. No wonder why Mom and Dad could not stop laughing when Jimmy accidentally turned Granny into a Baby. The late Diller's humor, and voice alone, appealed to their funnybones as well.
1

Christian Slater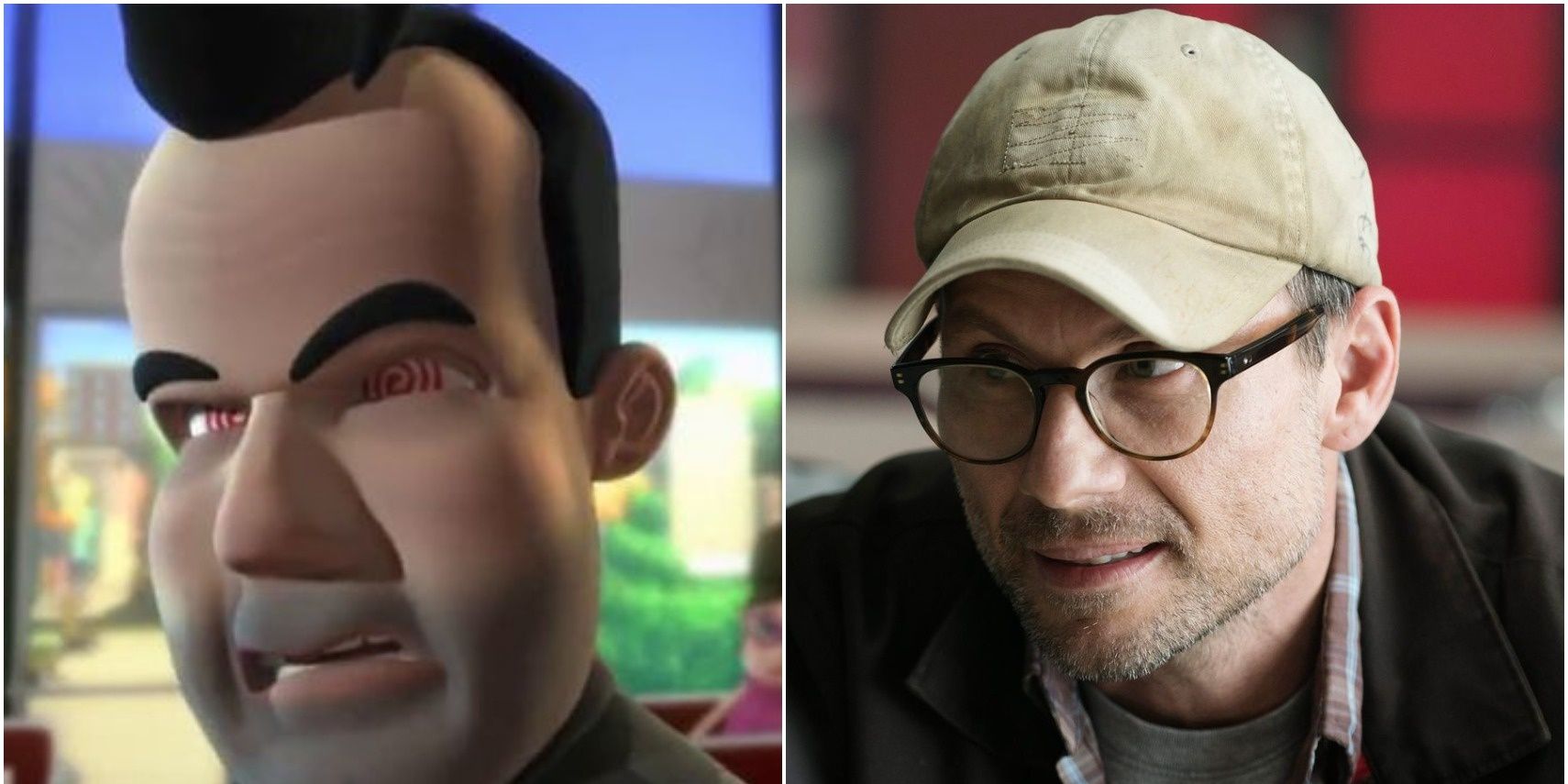 Before Slater took home Golden Globe Awards for cyber espionage-heavy shows like Mr. Robot, he honed his ability to play an extreme mentor that's stealth and charm masks deep flaws within the Jimmy Neutron universe.
RELATED: Mr. Robot: The 5 Best Romances (& 5 Worst)
As Jet Fusion – Jimmy's spy-crazed hero, part-time foe, but mostly friend – Slater essentially solidified he was the man for the job, via an animated audition tape; so long as the job meant stopping at nothing to protect their impressionable proteges who follow their every lead.
Mel Brooks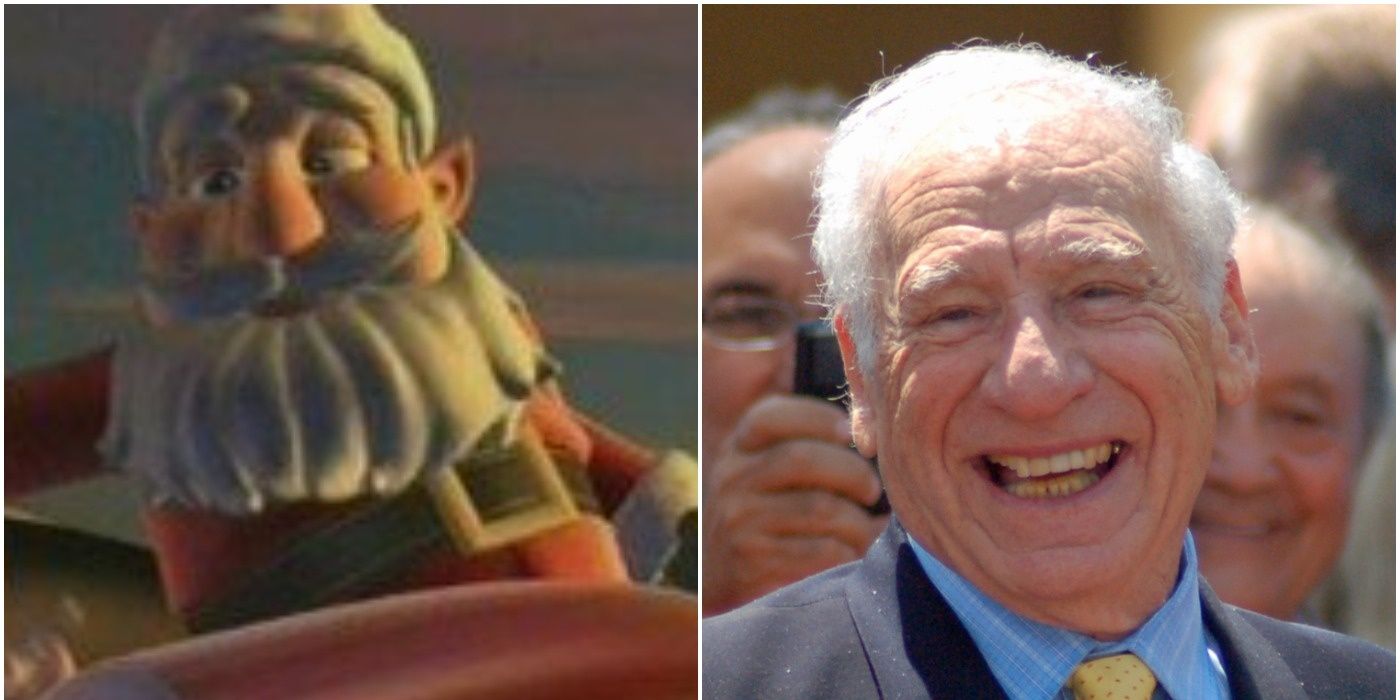 Ideally, new generations will seek beyond the immediate hits to eventually learn Count Dracula's father in Adam Sandler's Hotel Transylvania film series is a legendary comedian in his own right. They will discover other times the comedy god in question, Mel Brooks, donated his time to help lift other already-successful brands a tad closer to his infinitely-high reach. Such was the case when Brooks appeared as Santa Claus in "Holly Jolly Jimmy." Here's hoping the buck does not stop at Hotel Transylvania for Brooks' voice-animation career, as "Blazing Samurai" is still very much on the way.