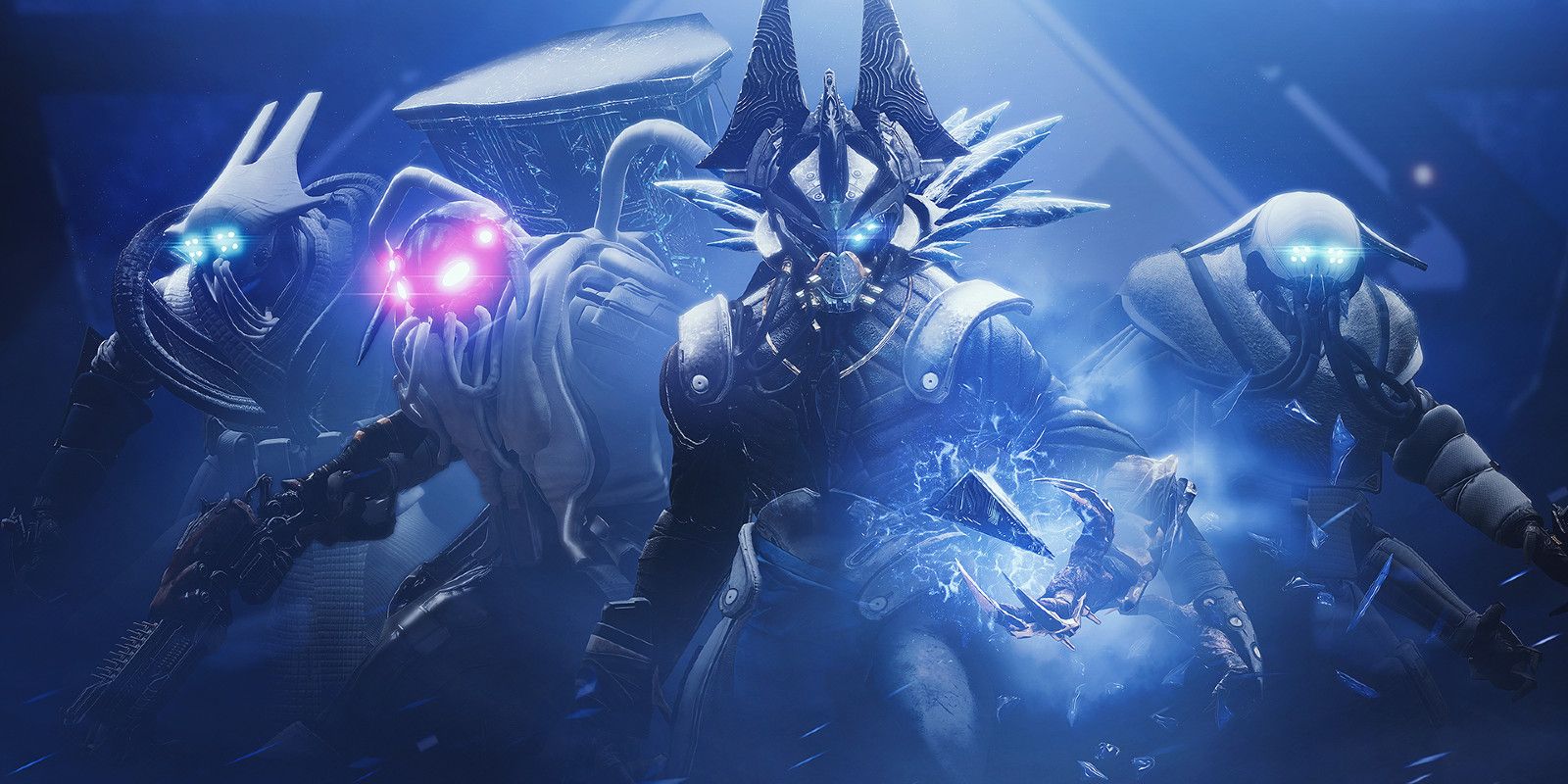 For the first time in a long time, Destiny 2: Beyond Light allows players to revisit old enemies from the campaign on the fly. Rather than simply incorporating strikes into the storyline, there is the addition of "Empire Hunts". These are multi-stage adventures/quests that lead up to an intensely intimate boss fight and flow almost seamlessly into the grand scheme of things. Each of these Hunts ends with the Guardian coming to face to face with either commander Phylaks, Kridis, or Praksis, and ideally defeating them. They are followers of Eramis, The Kell of Darkness, and "control" the power of Stasis much like her.
Related: Destiny 2: Beyond Light Players' Futures Told In Official Horoscopes
Destiny 2's quest system is a far cry from what was available to players back in the first game. Missions could be selected at any time, on any planet, in any area. After choosing a mission, players could then make an adjustment to the mission's difficulty by selecting the mission tab denoted by a light level, and scrolling down and selecting a higher level requirement before starting. In their place, Destiny 2 has offered "Adventures", extra missions aside from main Campaign missions which significantly decreased the amount of time it took to finish a storyline since they were completely separate. In fact, some quests had sent players to complete any adventure, or a specific one, before moving on to the next step. So, the ability to repeat the Empire Hunts is somewhat of a nod to how Bungie used to do things while keeping it in line with how the game currently works.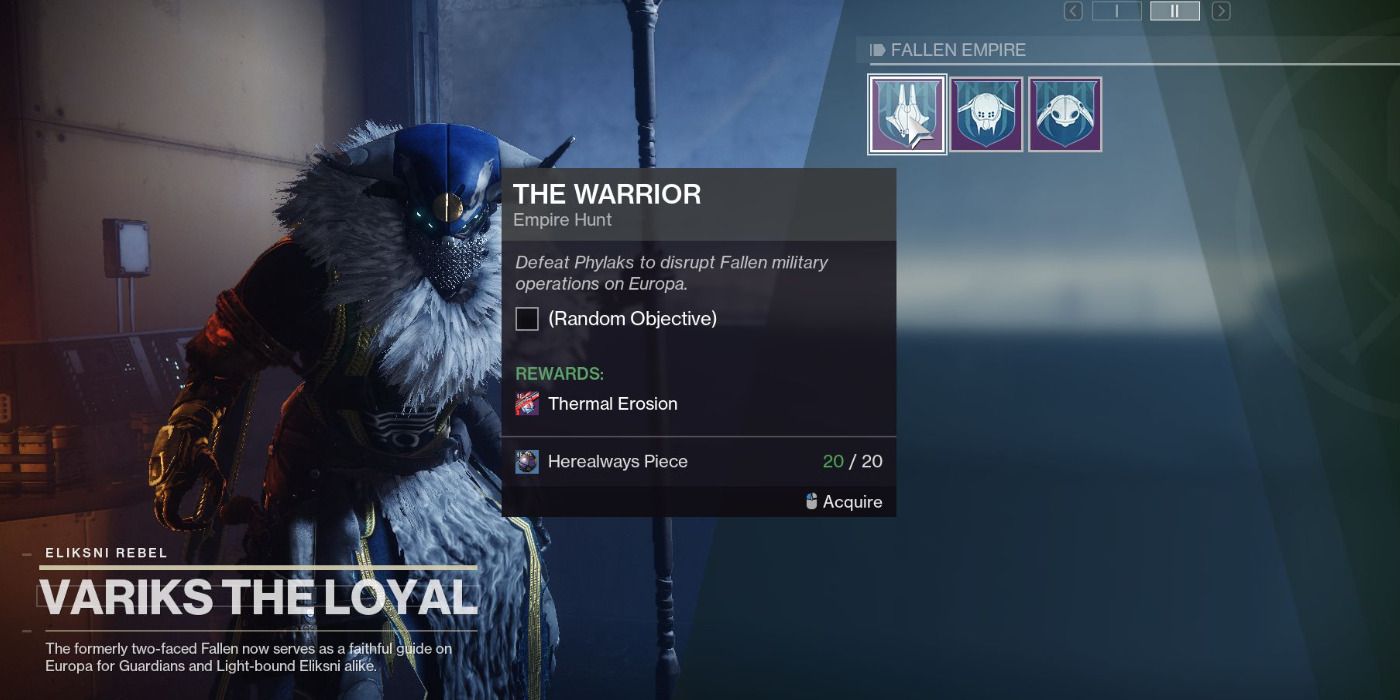 In order to replay the Empire Hunts, players have to complete the Beyond Light main campaign, and some content that follows after. Specifically, finishing everything Variks has to offer until the mission to reclaim Europa becomes available from Zavala. There are a total of 3 empire hunts in the Beyond Light DLC. Each Empire Hunt puts players against one of Eramis' top commanders in her army, The House of Salvation. Each of these commanders is wielders of Stasis and poses a much deeper threat than during the original campaign. The recommended light level for fighting these "enlightened" Fallen another time around is 1200.
Occasionally participating in other playlist activities while finishing the campaign should provide enough armor and weapons to rise up to light level 1200; so don't worry about having to grind hard in order to get there. After finishing "Reclaiming Europa", head to Variks at any point in time and the missions for replaying the Empire Hunts will be available. Remember, players won't start the Hunt immediately in front of a commander but from the very starting point out in the blizzards of Europa, working their way through the previous steps that lead up to the boss fight.
Next: Where to Find Qingce Stir Fry in Genshin Impact
Destiny 2: Beyond Light is available on Xbox, PlayStation, and PC.