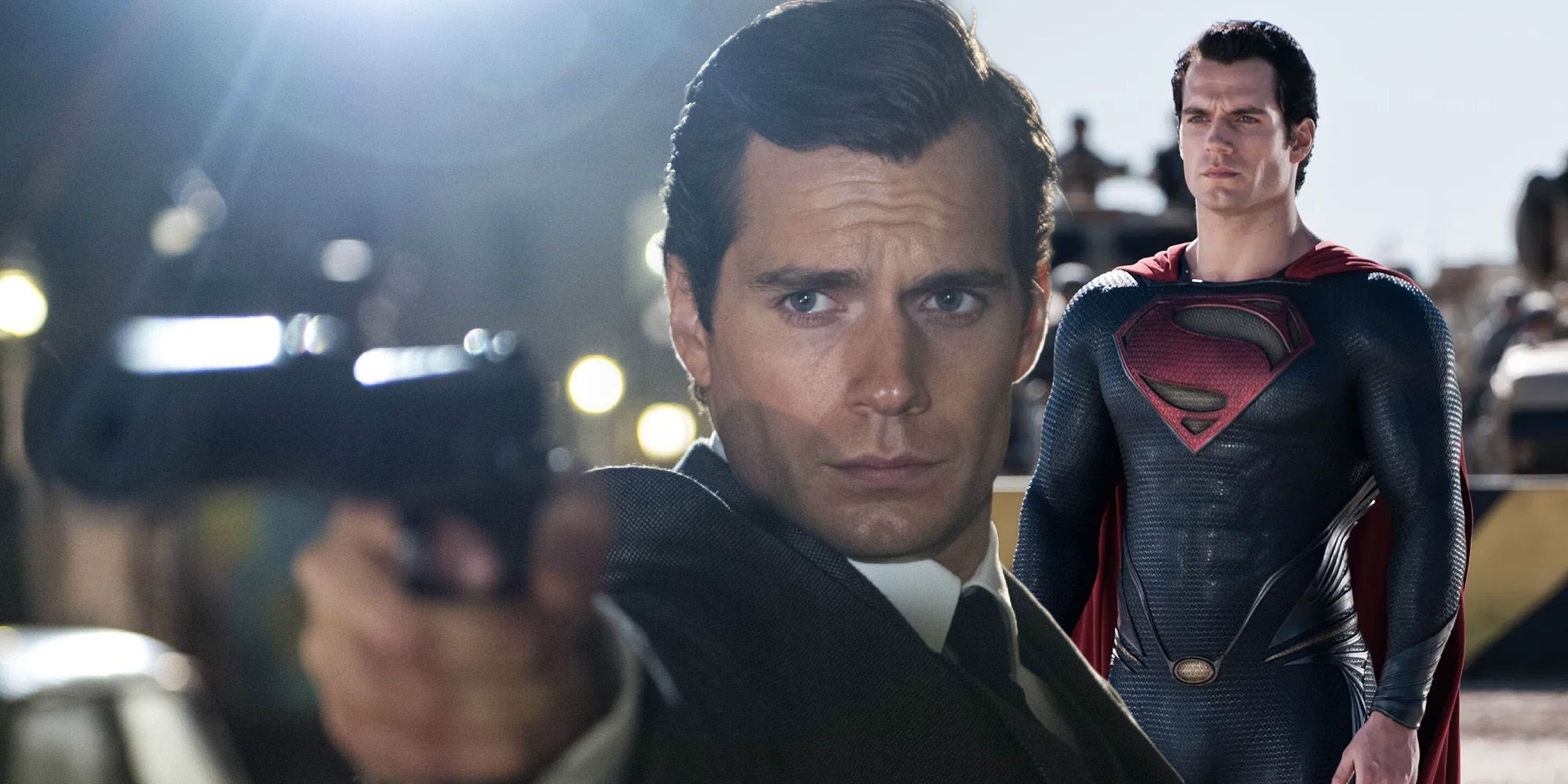 If Henry Cavill succeeds Daniel Craig as the next James Bond, his casting would follow the same path Cavill took to becoming Superman. Henry Cavill made his movie debut in 2001, but it wasn't until DC came calling that the British actor shot to fame. Zack Snyder directed Cavill in 2013's Man of Steel, and the actor became a linchpin of the DCEU franchise, weathering mixed reviews, Snyder cuts, and an awful CGI face shave on his way to Hollywood renown. Cavill has since enjoyed acclaim with Mission: Impossible – Fallout and Netflix's The Witcher, and fans are eager to see more from his incarnation of Clark Kent, whatever form that might take.
If reports are to be believed, Henry Cavill could soon find himself at the forefront of another major franchise – the James Bond series. After playing Bond since 2005's Casino Royale, Daniel Craig is stepping down after No Time To Die, currently delayed due to the ongoing pandemic. Cavill currently sits among the front-runners to replace Craig, with Tom Hardy and Idris Elba the other two names rattling around in the hat. In a fascinating quirk of circumstance, however, Cavill landing the Bond role would closely mirror how he came to play Superman on the big screen.
Related: Timothy Dalton's Unmade James Bond Predicted Brosnan & Craig's 007 Movies
Henry Cavill's relationship with Superman began as early as 2004. Around the turn of the millennium, Warner Bros. tapped McG to direct a new Superman movie under the title Superman: Flyby, and a young Henry Cavill was attached as the star. McG ultimately chose Charlie's Angels: Full Throttle over bringing Clark Kent back to the big screen (seriously) and the project turned into Superman Returns, released in 2006 with Bryan Singer directing. Following McG's departure, Singer recast the role of Superman and replaced Cavill with Brandon Routh. Fortunately, Warner Bros. didn't lose Cavill's phone number, and the former runner-up nabbed DC's iconic red cape right back from Routh for Man of Steel.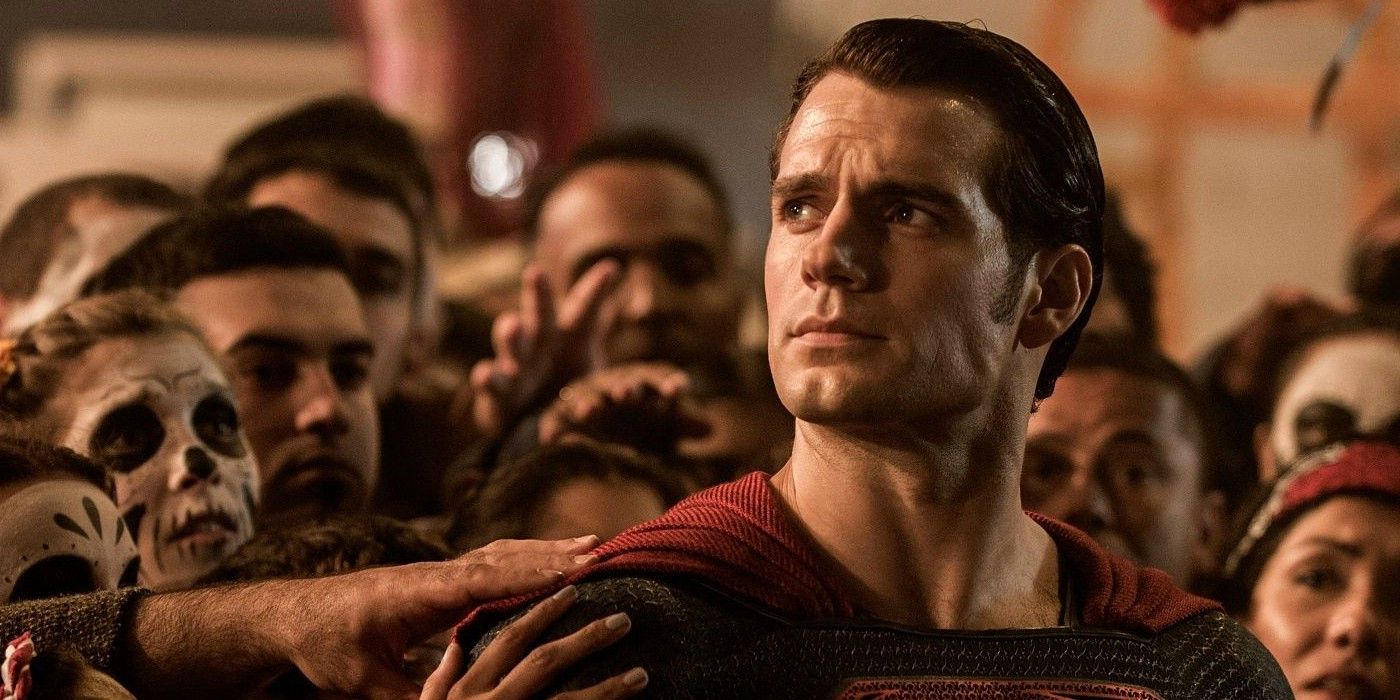 A very similar pattern will emerge if Henry Cavill was cast as 007 in James Bond 26. After Die Another Day shark-jumped Pierce Brosnan out of a job, EON were seeking a replacement ahead of their more grounded Casino Royale. Although Henry Cavill wasn't replaced this time, he was runner-up to Daniel Craig, who went on to enjoy a career-defining stint in MI6, revolutionizing the James Bond franchise for a modern generation. Over 15 years and 5 films later, Cavill now finds himself among the leading contenders to replace Craig, and should he land the role officially, Cavill would once again be cast in a major movie role after narrowly losing out on the same part years prior.
The moral of the story is clear – always cast Henry Cavill as your male lead, or you'll just end up doing it a few years down the line anyway. Nevertheless, it's fascinating to see how drastically Cavill's career and Hollywood history could've changed under different circumstances. Although it might've felt like a career blow at the time, Cavill probably dodged a bullet with Superman Returns. Brandon Routh put in a respectable performance, but still struggled to capitalize on his newfound prominence after Bryan Singer's 2006 DC effort was met with indifference. While the DCEU might've endured problems of its own, there's little argument that Cavill has made a bigger success of Superman than his predecessor.
James Bond is the exact opposite. Where Superman Returns fell flat, Casino Royale soared during Daniel Craig's tenure, and the outgoing Bond has to be considered an unmitigated success with No Time To Die still to come. Whether 007 would've experienced the same lucrative box office and critical acclaim with a young Henry Cavill is a matter of debate, and EON reportedly chose Craig over Cavill largely because the former was a more established, experienced name. In 2020, however, Cavill is far better equipped to take the reins of the James Bond franchise, and similar to how waiting for Superman proved to be a blessing in disguise, succeeding Daniel Craig could make Henry Cavill a more successful Bond than he would've been in 2005.
More: James Bond Is Better Off Replacing 007, Not Daniel Craig