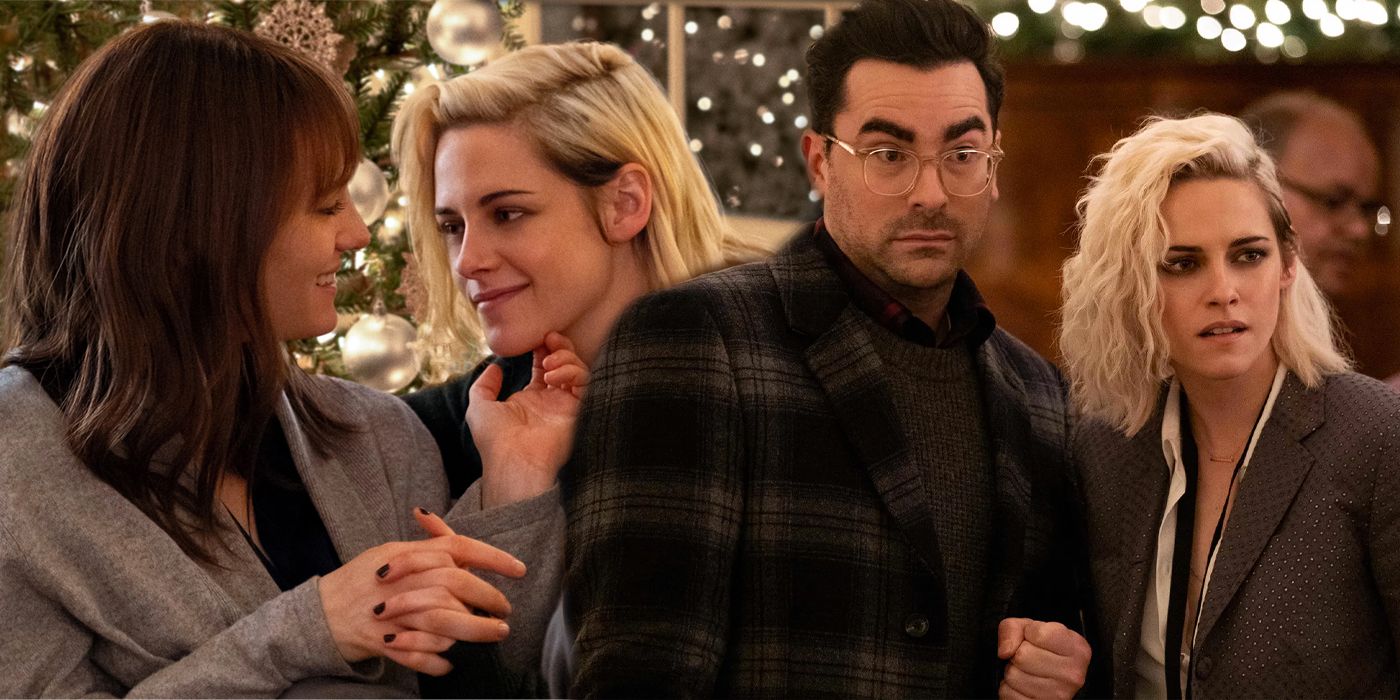 The Happiest Season soundtrack stays true to the film's holiday premise, as it's mostly full of Christmas music. Various standards establish the mood for certain sequences, while pop songs add some extra zing and spirit to the Hulu movie. Overall, the collective music in Happiest Season makes the 102-runtime feel rather brisk.
Happiest Season focuses on the blossoming romance between Abby (Kristin Stewart) and Harper (Mackenzie Davis). The couple decides to spend Christmas with Harper's family, but Abby discovers that her girlfriend hasn't come out of the closet. Incidentally, the women pretend to be roommates, allowing for some awkward situational comedy while building to an inevitable confrontation between Abby and Harper. Happiest Season released in November 2020 on Hulu.
Related: Happiest Season Cast & Character Guide
The Happiest Season score was composed by Amie Doherty, who is best known for her work in Legion and Star Trek: Discovery. As for the commercial music, there are some recognizable names from pop music who bookend the narrative with some holiday flair. Here's every featured song in Happiest Season.
"Candy Cane Lane" – Sia
"Jingle Bells" – BAYLI
"Jolly Old Saint Nicholas" – Caveboy
"Christmas Moon" – Lucie Silvas
"Nothing Rhymes with Christmas" – Ana Gasteyer
"Jingle Bells" – Traditional
"Up on the Housetop" – Traditional
"Angels We Have Heard on High" – Ken Halford and Christian Hutton
"Only Time of Year" – Brandy Clark
"O Little Town of Bethlehem" – Mike Strickland
"We Wish You a Merry Christmas and All That Jazz" – Jason Farnham
"Jazzy Jingle" – Michael Mandel
"Bringing Christmas Home" – Teresa James
"Blame It on Christmas" – Bebe Rexha & Shea Diamond
"Must Be Santa" – Written by Hal Moore and Bill Friedrichs
"Remember" – Brian Page
"GVO (Good Vibes Only)" – Tyler Shamy
"Silent Night" – Traditional
"Jolly Old St. Nicholas" – John Swanson
"My Favorite Time fo the Year" – Mike Goudreau
"O Christmas Tree" – Patrick Tuzzolino
"My Shortlist for Christmas (Is You)" – Pajamaramas
"O Holy Night" – Traditional
"Deck the Halls" – Traditional
"Think of Christmas" – Anne-Marie
"Make You Mine This Season" – Tegan and Sara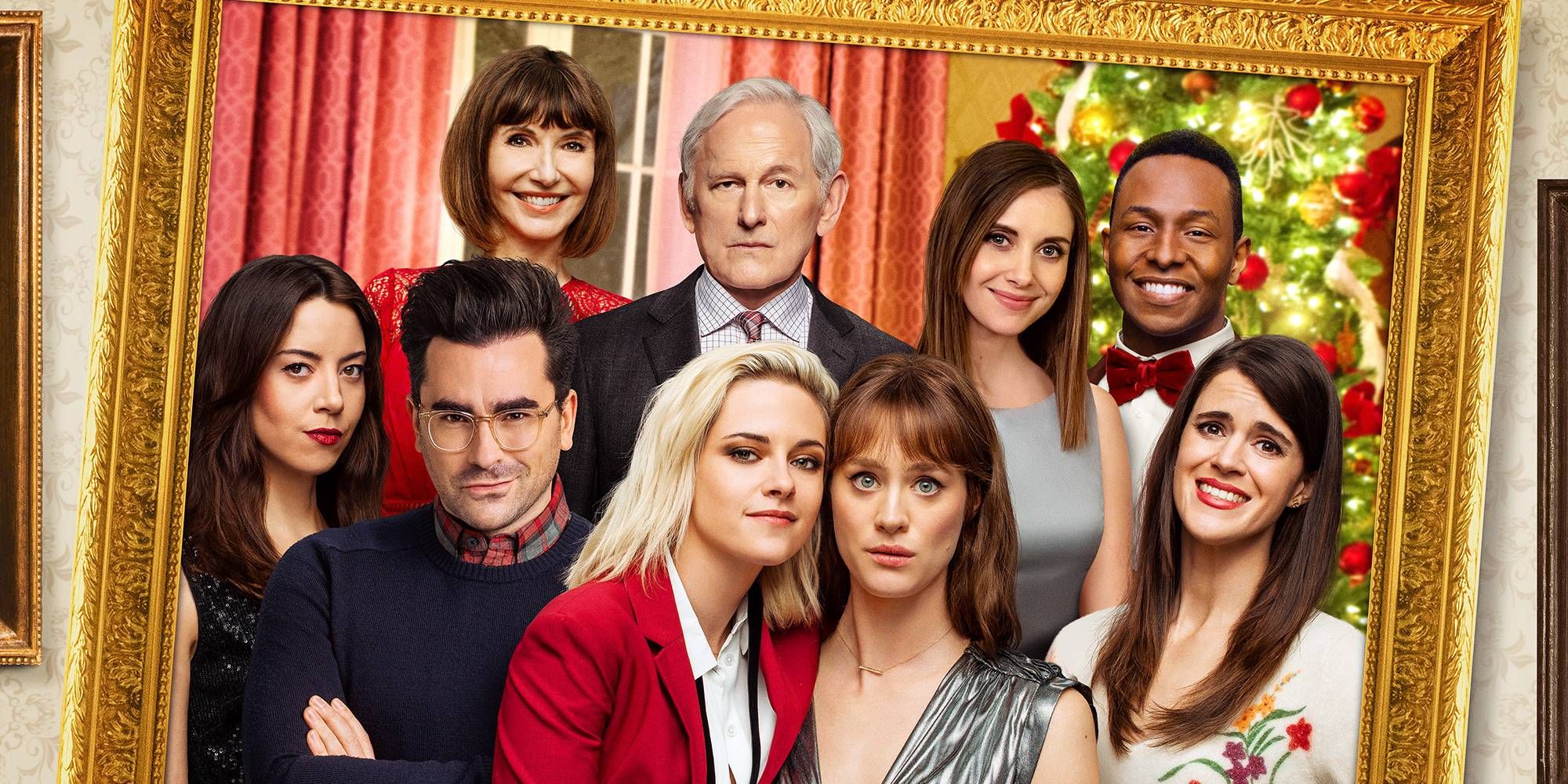 Happiest Season begins with "Candy Cane Lane" and an establishing overhead shot. Shortly after, "Jingle Bells" plays when Harper wakes up and Abby makes breakfast, and "Jolly Old Saint Nicholas" kicks in during a holiday road trip.
"Nothing Rhymes with Christmas" scores the moment when Harper's ex-boyfriend Connor shows up at a family dinner. After a mall incident involving Abby, "Blame It on Christmas" can be heard when she spends some time alone and meets with Riley (Aubrey Plaza), Harper's ex-girlfriend. The two women later watch a drag performance to the sounds of "Must Be Santa."
During the final act of Happiest Season, "O Holy Night" plays when Harper's father, Ted (Victor Garber), makes a speech at the family home. "Make You Mine This Season" scores a family photograph moment, and "Think of Christmas" closes out Happiest Season on the Hulu movie during the end credits.
The Happiest Season soundtrack was supervised by Season Kent (13 Reasons Why, The New Mutants).
More: Dolly Parton's Christmas on the Square: Every Song Ranked From Worst To Best