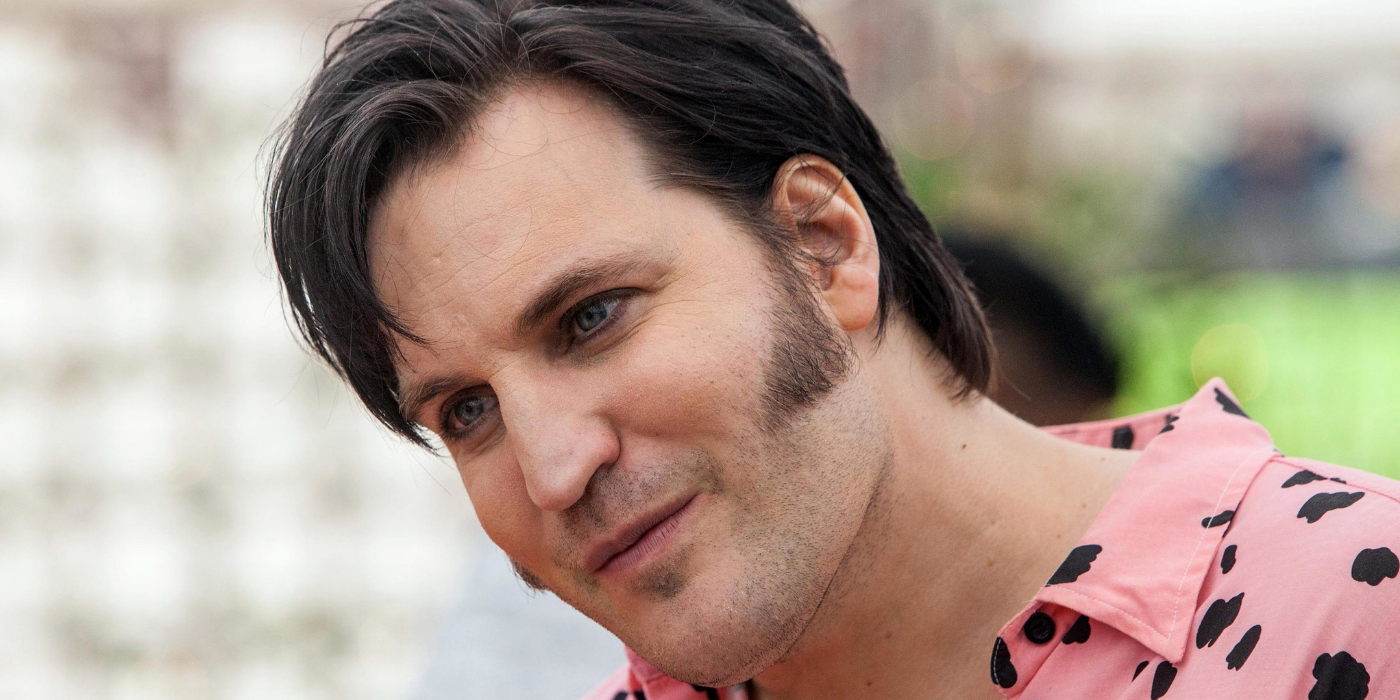 The Great British Bake Off  is, at long last, back, and Noel Fielding is returning as a co host! Fans could not be more excited to watch these baking Brits do what they do best: waft their baked goods with a baking sheet in a desperate but futile attempt to cool them down enough to decorate them.
One of fans' favorite things about The Great British Bake Off is one half of the hosting duo, comedian Noel Fielding. He's a man of dark, sneaky wit whose surreal one-liners always catch you off guard and leave you rolling with laughter. But he is certainly more than a collection of funny quips, and we're here to get into all his personal details. 
Related: Netflix Reality Shows to Watch if You Like The Great British Baking Show
Prior to becoming The Great British Bake Off host with the most, the 47-year-old alternative comedian was the star of his own show, The Mighty Boosh, a true indie darling, and spent his nights partying hard in North London with Amy Winehouse. So when the bucolic British Bake Off announced, after seven seasons, that they were replacing their hosts, Mel Giedroyc and Sue Perkins, with Noel Fielding, people thought he was ruining his career. He wore makeup and sequins and was the country's most famous goth. What was a guy like that doing on a show like GBBO? The show was moving from the BBC to Channel 4, and with that move, they were likely to gain a much younger audience. They were banking on Fielding to bring the edge. And bring the edge he did.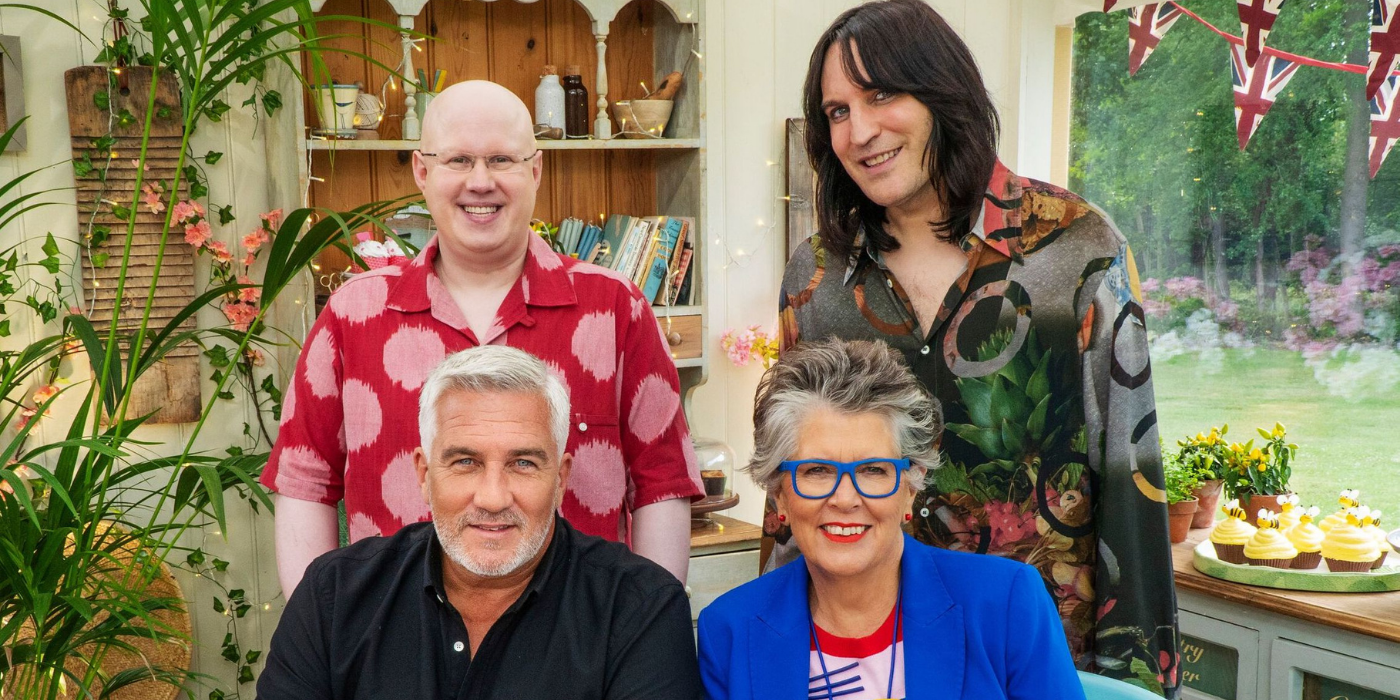 With his vast and, let's be honest, high-brow interests, Noel had something absurdist and brilliant to say to each and every contestant and about everything in general. He took the show to a whole new level. Having graduated from the Croydon School of Art and possessing "that snobby art school cool thing," he himself questioned what in the world he was doing hosting a reality TV show. So why did he take the job? Turns out he got hooked on the show after binging an entire series while nursing a particularly nasty hangover, according to the The New York Times. He's been a big fan ever since. And though he does tone down his notoriously colorful and wacky style for the show, he still brings himself to every outfit, noting that "it's good for boys who wear makeup and aren't regular people." We couldn't agree more. 
Outside of TV, Noel Fielding is just as busy. He's put on art exhibits all over London, has a new wave band called Loose Tapestries, and in 2018, Noel and his partner, Lliana Bird, became parents to a daughter named Dali (named after Salvador Dalí). Noel's most favorite thing above everything else? Dancing to 80s music with Dali. Hearts: melted. It's not at all surprising that Noel is absolutely loved and adored by his many, many fans.
Related: Kate Middleton Reveals Prince Louis' First Word Was Inspired By Great British Bake Off
The Great British Bake Off airs Sundays on Netflix.
Source: NY Times