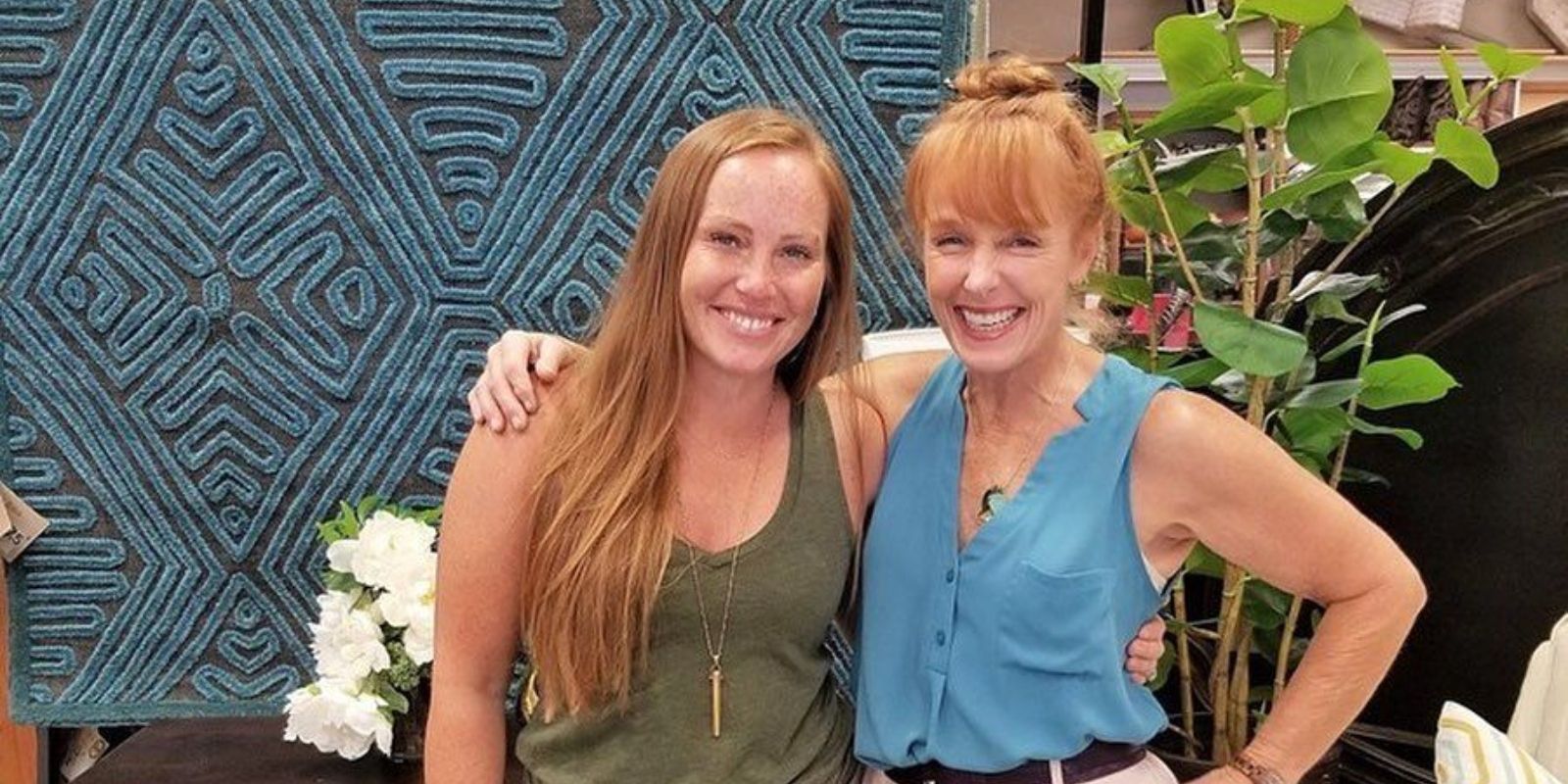 Karen E. Laine of the HGTV reality series Good Bones recently opened up about a break-in at her Indianapolis home that occurred on the same day that her daughter, Kelsy, was getting married. Laine helped start the Two Chicks and a Hammer remodeling company that is featured on Good Bones. The show, which originally debuted in 2016, features Laine and her other daughter, Mina Starsiak Hawk. The mother-daughter team rehab old properties around the Indianapolis area and sell them for a profit.
Laine's home has been broken into three separate times. The most recent incident occurred on daughter Kelsy Gray's wedding day on Nov. 7. During one break-in, the burglar stole Laine's husband Roger's bicycle from their garage. In every case, the HGTV star said it has felt "personal" and "intentional."
Related: Good Bones: What We Know About Mina's New Baby Charlotte Drew Hawk
According to WXIN (via PEOPLE), the burglar who entered Laine's house this time around stole her purse, and the Indianapolis Metropolitan Police Department discovered that her credit card had been used several times. In addition, the thief defecated in Laine's garage, which is why she considers this particular incident to be intentional. However, the Good Bones star was once a deputy prosecutor, leading her to joke that this is "probably not" the best house to burglarize. Prior to her career as a deputy prosecutor, she was also defense attorney with her own practice.
Immediately after Laine realized her house had been broken into, she sought the help of law enforcement and helped track down where her credit cards had been used. She also noted that the investigator on the case was able to recover video footage, so they might be able to eventually identify who was behind the break-in. The Indianapolis Metropolitan Police Department is continuing to look into the situation, and they are also analyzing the fecal matter for DNA.
Hopefully, Laine only has positive developments to share in the future. She announced her retirement from Two Chicks and a Hammer in October of last year but noted that she will continue to appear on Good Bones. A post on the company's Instagram page specified that Laine is now focusing on "all the things she loves," including spending more time with her husband, sailing, hanging out with her chickens, and focusing on DIY projects for the HGTV show. Getting away from it all sounds like a good idea for Laine, especially after this latest incident.
Next: Good Bones: Do Tad & Mina Starsiak Have the Same Father?
Sources: WXIN, PEOPLE, Two Chicks and a Hammer, Karen E. Laine