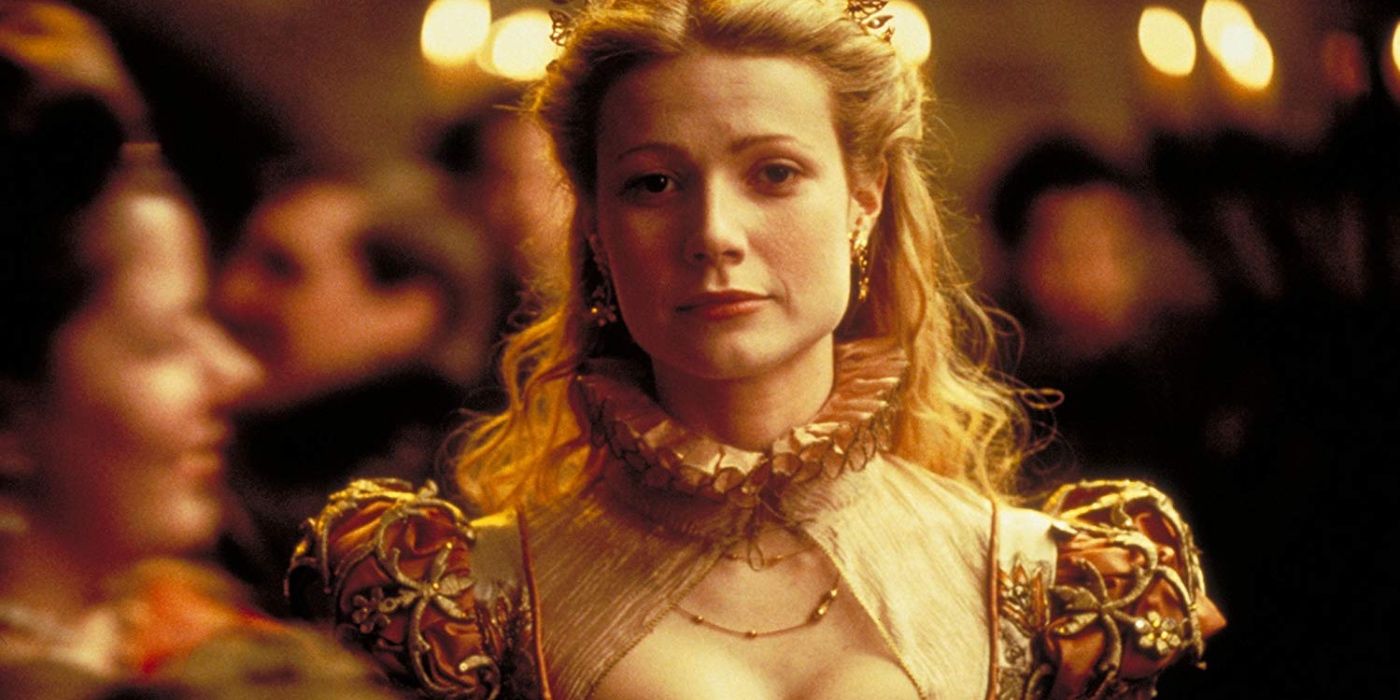 Glenn Close has a strong opinion on Gwyneth Paltrow's 1999 Oscar win for Shakespeare in Love, which she shared while promoting her new movie Hillbilly Elegy. The Ron Howard-directed film released earlier this month and features some of Hollywood's best. In addition to Close, Hillbilly Elegy stars Amy Adams, Gabriel Basso, Freida Pinto, and others. Considering its accomplished cast, the film seemed tailor-made for awards season. However, though Adams and Close have been praised by some for their performances, Hillbilly Elegy has received largely negative reviews.
It makes sense awards have been on Close's mind, including Paltrow's win. At the 71st Academy Awards, Paltrow was nominated for Best Actress alongside Fernanda Montenegro (Central Station), Cate Blanchett (Elizabeth), Meryl Streep (One True Thing), and Emily Watson (Hilary and Jackie). The category clearly featured many entertainment heavyweights, but Paltrow walked away with the statue for her work as Viola De Lesseps. In fact, Shakespeare in Love dominated the ceremony, winning seven awards, including Best Picture.
Related: How Parks And Recs' Bloosh Parodied Gwyneth Paltrow's Goop
This week, Close appeared on the ABC News program Popcorn with Peter Travers to discuss Hillbilly Elegy. Soon after the interview released, a short clip shared by user dinasztie began making its way around Twitter thanks to Close's comment about Paltrow. In the video, she mentions Paltrow besting "incredible actress" Montenegro specifically. Close expresses surprise over Paltrow's win, saying it "doesn't make sense." Check out the clip below:
Montenegro's work in Central Station was lauded by many at the time. Her nomination was also historic; she remains the only Brazilian nominated for Best Actress. It's worth noting Shakespeare in Love isn't without controversy, due to convicted rapist Harvey Weinstein's involvement in the film. At the Oscars, the movie's Best Picture win came as a surprise to many, with Saving Private Ryan widely considered the favorite. Many believe Weinstein convincing the Shakespeare in Love cast to do a shocking amount of press made the difference. Today, Shakespeare in Love's Best Picture win remains one of the most controversial.
The Oscars, specifically how winners are chosen, remain a highly debated part of Hollywood today. In recent years, many have called attention to the lack of nominations for people of color, culminating in the #OscarsSoWhite hashtag in 2016. Though it didn't result in instant change, there have been promising signs, such as Parasite's numerous wins this year. The Oscars have come a long way since Paltrow's win over Montenegro, but they still have a long way to go.
More: Netflix's Goop Lab Suggests Gwyneth Paltrow Doesn't Believe In It
Source: Popcorn with Peter Travers ( via dinasztie)