Frederick "Freddy" Crane is the precocious son of Kelsey Grammer's titular character in the long-running NBC sitcom Frasier. Freddy spends most of his time with his mother, Lilith, in Boston, but the little Crane makes multiple appearances over the series' 11 seasons.
RELATED: Frasier: 10 Biggest Ways Frasier Changed From Season 1 To The Finale
A Cheers spin-off, Frasier follows Freddy from pre-school tyke to angst-ridden teen. Whether it's his first crush or his Bar Mitzvah, Freddy's major milestones are developed for both comedic and dramatic ends. While he's played by Luke Tarsitano for his first appearance in the third season, Freddy is played by Trevor Einhorn for the rest of the show's run.
9

"Frasier Grinch"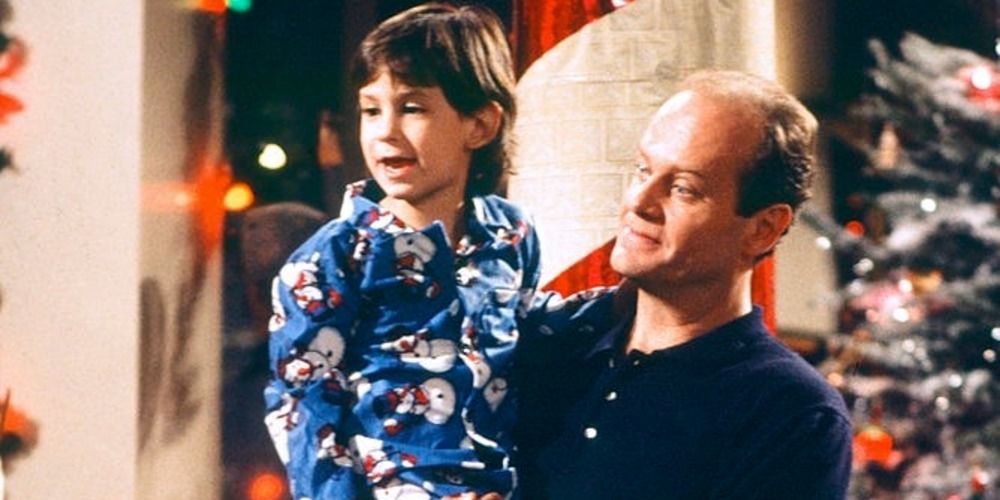 Freddy's first appearance on Frasier coincides with season 3's Christmas episode. It's Freddy's first Christmas with his dad in Seattle, and he arrives on Christmas Eve.
Most of the episode, entitled "Frasier Grinch," revolves around Frasier's frustration over the delayed arrival of Freddy's presents. Frasier is forced to venture to a suburban shopping mall with Niles, where they battle crowds of commoners doing making last-minute purchases.
8

"A Lilith Thanksgiving"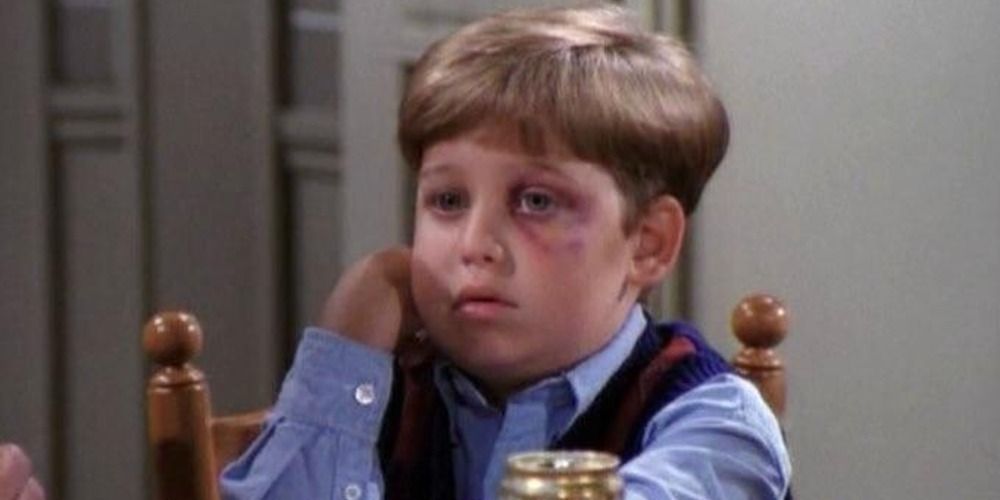 The fourth season's Thanksgiving episode sees Frasier traveling with Niles and his dad Martin to Boston, where Lilith still resides with Freddy. Lilith needs Frasier's help to get Freddy into a prestigious private academy.
RELATED: 10 Classic Thanksgiving Sitcom Episodes To Stream On Netflix Or Hulu, Ranked By IMDb
While left alone with his uncle and grandpa, Freddy gets a black eye after an attempt to learn how to play baseball goes awry. With his sweater vest and button-up shirt, Freddy makes the most of the situation and tries to enjoy the feast meticulously prepared by Niles.
7

"The Unnatural"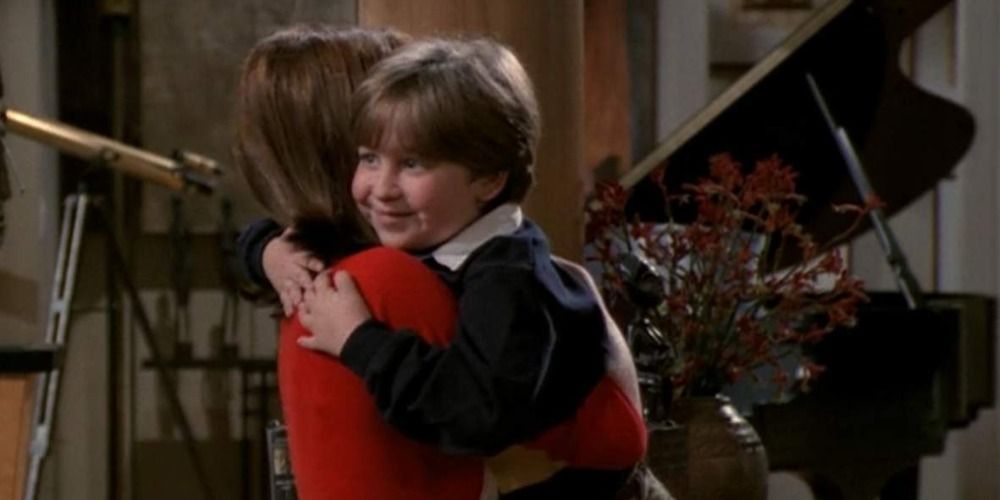 An older Freddy returns later in the fourth season in "The Unnatural," where he develops a major crush on the object of Uncle Niles's obsession: Martin's live-in physical therapist Daphne Moon. Shaggy-haired Freddy ensures Daphne is by his side at all times, much to Niles' dismay.
RELATED: Seinfeld Meets Frasier: 5 Couples That Would Work (& 5 That Wouldn't)
Meanwhile, Frasier has been hyped up by his co-worker Bulldog as one of the best softball players of all time. This couldn't be further from the truth, and Frasier has to figure out how to confess his subpar sports skills.
6

"Good Samaritan"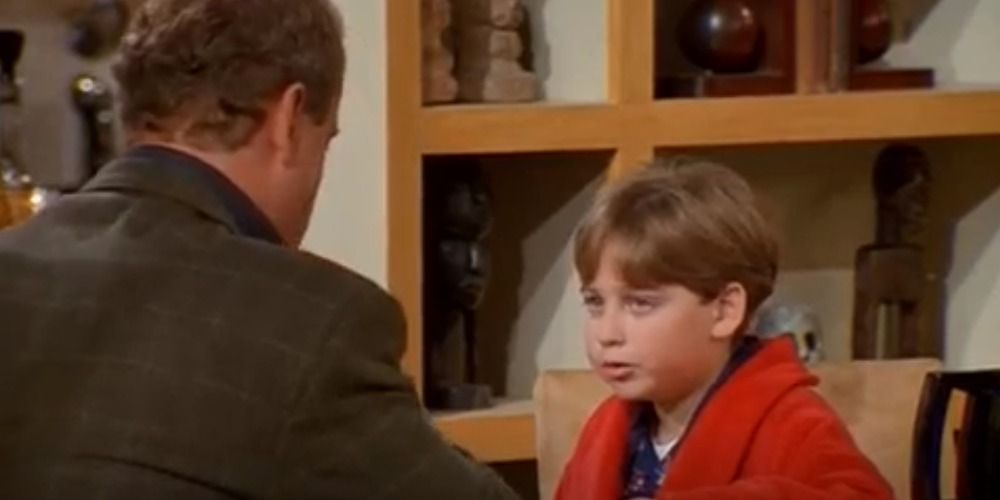 Freddy next shows up in the sixth season's "Good Samaritan." As Frasier prepares for a visit from his son, he decides to commit a good act by offering to help a woman stuck in the rain get home.
Unbeknownst to Frasier, the woman is a sex worker — which leads to Frasier spending a night in jail. As he explains to his 11-year-old son what happened in euphemistic terms, Freddy lets Frasier know he's now old enough to speak to more directly.
5

"The Apparent Trap"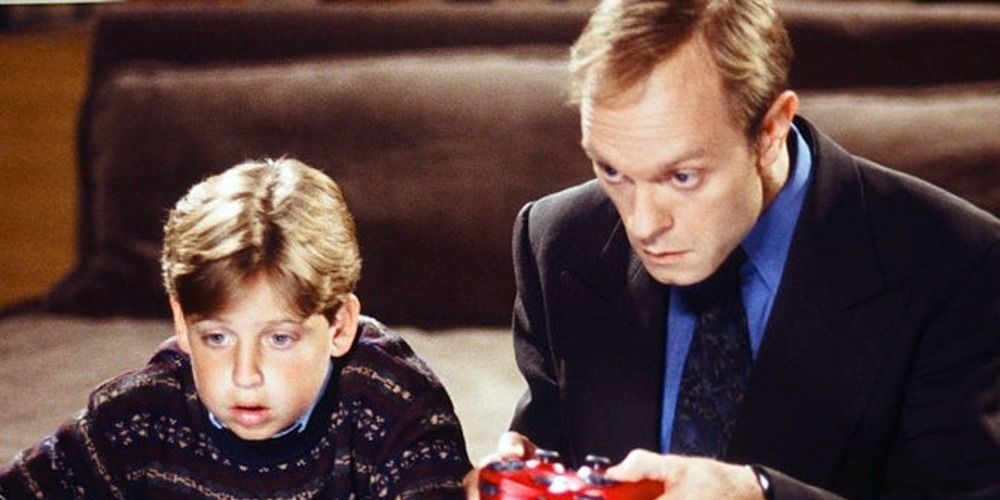 In the seventh season's "The Apparent Trap" episode, Lilith joins Freddy for Thanksgiving at Frasier's house. Middle school-aged Freddy desperately wants his parents to get back together, and he hatches a plot to force them into spending time together.
RELATED: Frasier: 5 Best (& 5 Worst) Episodes Of Season 5 (According To IMDb)
Freddy suggests that Frasier should help Lilith write a scholarly article about co-parenting after a divorce, hopeful it will resurrect the spark between his mom and dad. It doesn't quite work out how Freddy hopes, though.
4

"Cranes Unplugged"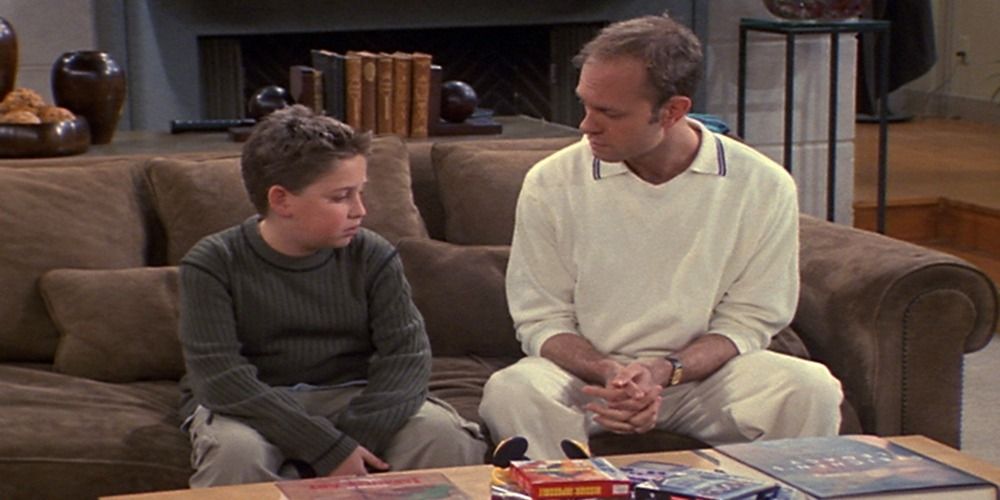 When Freddy visits Frasier in season 8, he feels distanced from his son — who is on the brink of becoming a teenager. Freddy spends most of his time listening to his Walkman, so Frasier devises a plan to bring Freddy back to nature.
Along with his grandpa Martin, Freddy spends a weekend with his dad in a secluded cabin. Frasier hopes the trip will encourage three generations of Crane men to form stronger bonds.
3

"War Of The Words"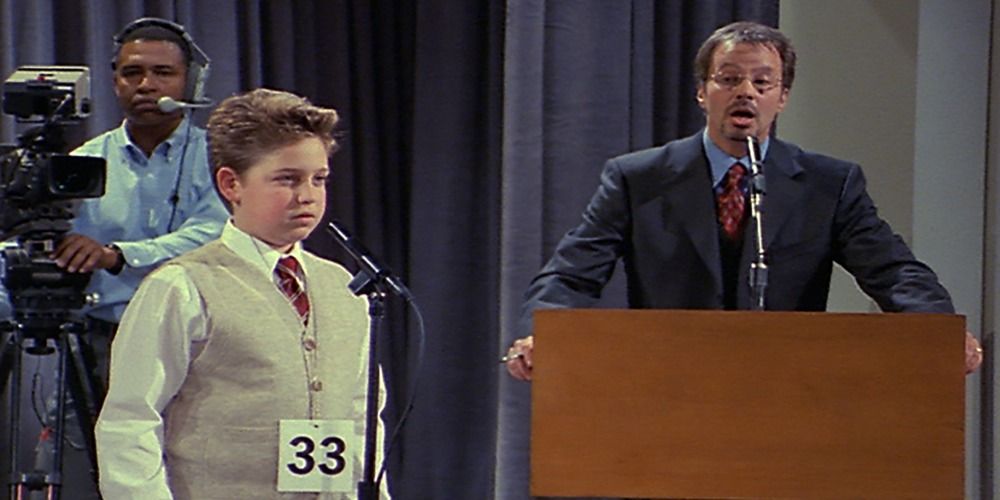 In the ninth season, Freddy participates in a Crane family tradition: the National Spelling Bee Championship. Freddy becomes wrapped up in his Uncle Niles's memories of the time he competed as a youth.
RELATED: Frasier: D&D Moral Alignments Of The Main Characters
Frasier doesn't help matters, amping up his nitpicky tendencies and putting too much pressure on Freddy. It gets even worse when Frasier mouths the answers in Freddy's direction during the actual contest.
2

"Star Mitzvah"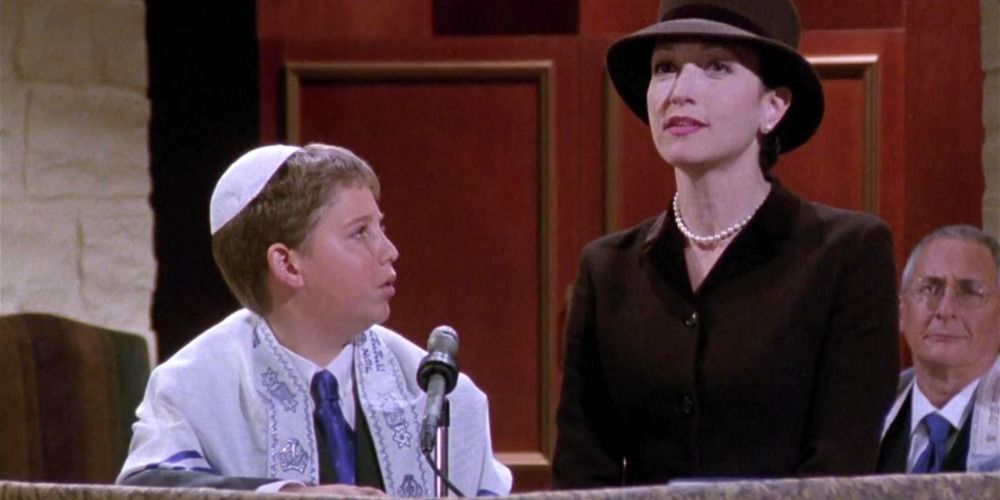 During season 10, Freddy participates in an important Jewish ritual: his bar mitzvah. It wouldn't be a Crane event without a few mishaps, though.
Frasier asks one of his co-workers, the Star Trek-obsessed Noel, to help him learn some Hebrew ahead of Freddy's ceremony. When Frasier doesn't produce a signed headshot of Star Trek star Scott Bakula, Noel turns Frasier's Hebrew lessons into a nightmare that comes to head during the ceremony.
1

"High Holidays"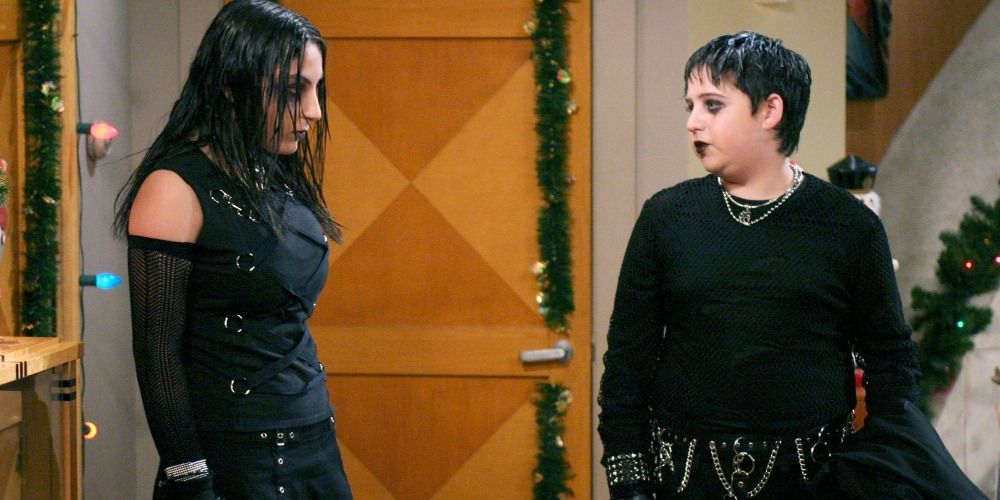 In Freddy's final appearance on Frasier, he has transformed into a teenage mall goth. When he visits his Seattle family for Christmas toward the end of season 11, everyone is shocked by his new look.
Freddy has a very good reason for donning black lipstick and chains, though: he has a crush. In order to win the affections of the goth girl he likes, Freddy dresses to impress.