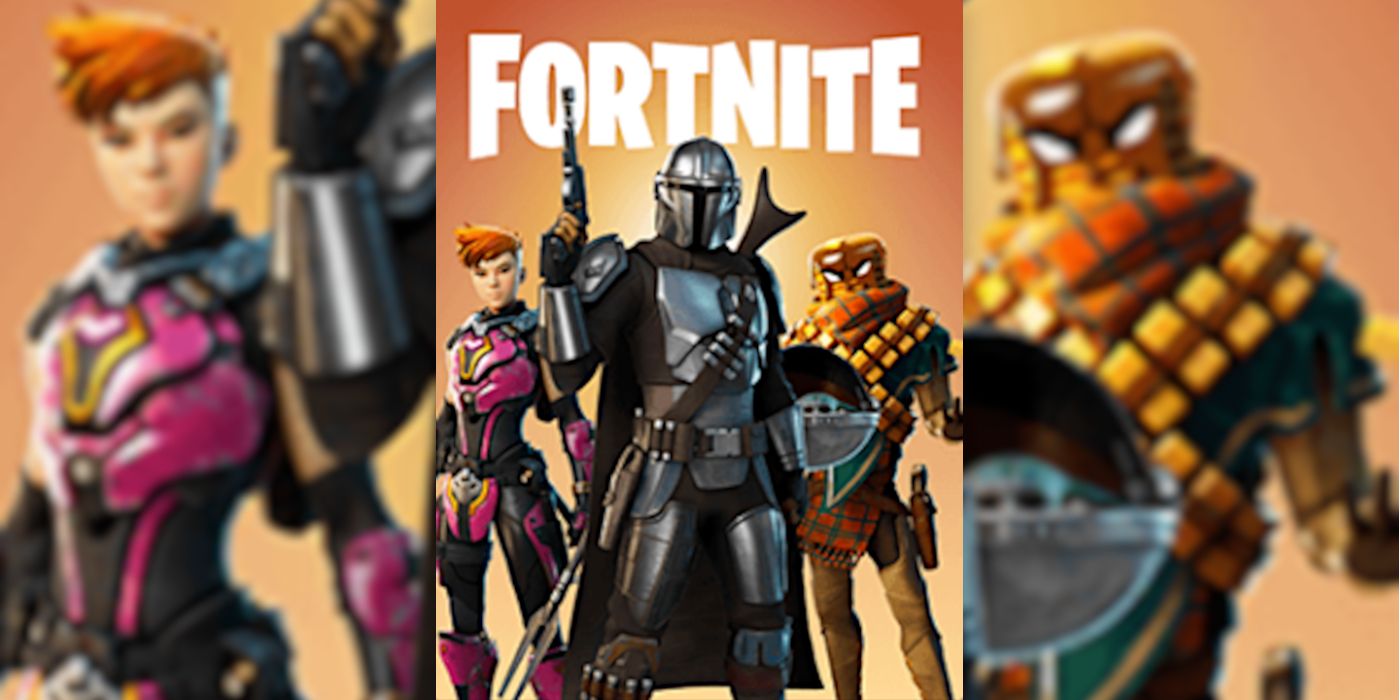 If this most recent Fortnite leak is real (and it sure looks that way), the stars of The Mandalorian Din Djarin and The Child, AKA Baby Yoda, are coming alongside Season 5's battle pass skins. This signals Epic Games cozying up even more closely to Disney, and it just makes logical sense following Fortnite's many marketing partnerships with the entertainment megacorporation and its biggest properties.
Since ballooning into the most popular game on the market, Fortnite has made itself no stranger to deals across the multimedia with some of the biggest names in entertainment, as this entire past season of the game will attest. Crossovers with Disney's Marvel and Star Wars franchises have become the battle royale-turned-social platform's bread and butter, with Marvel Comics heroes' adventures in the game becoming actual canon and in-game lightsaber battles and stormtrooper sightings slowly becoming a regular occurrence for players. When Fortnite announced a surprising Disney+ deal earlier this month, rumors immediately began to circulate that the streaming platform's biggest hit, The Mandalorian, would be the next to appear on The Island.
Related: Fortnite Teases Mysterious Marvel Hero To Join Roster Of Skins & Bosses
It seems that Epic may have mistakenly played its cards on this one a little too early, as SexyNutella_ alleges that the data for the next Fortnite Epic Games Store launcher icon was leaked by the developer well ahead of Season 5's November 30 launch. Accompanied by a crib-bound Baby Yoda, the potential Din Djarin skin pictured below perfectly matches Fortnite's art style and lighting. If it's a fake, it's exceptionally well done, but it doesn't take much imagination to assume that this is the real article.
Developing…
Next: Fortnite: How to Drive a Boat From Fortilla to Ruins in Less Than 4 Minutes
Source: SexyNutella_